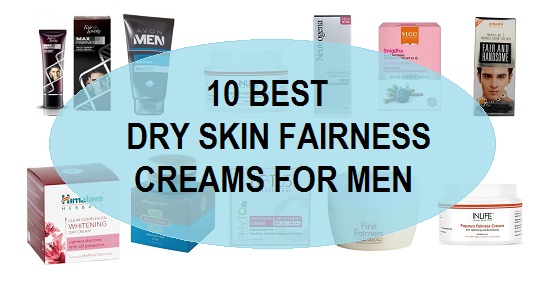 10 Best Dry Skin Fairness Creams for Men in India with Price: When your skin complexion is dull and dark then confidence is also reduced this is so true. This is why even for men these days, skin whitening and a fair skin is getting an important thing. Other than just the skin whitening, we should also focus on the skin brightening and a healthy skin. Because when the skin is just white but not smooth then there are no benefits. A good skin is always in other than just a fair skin tone for men. We men face the outdoor pollution, dust and heat more than the women in general, hence this becomes utmost important to take proper care of our skin. So, here we have shared this list of best fairness creams for men and the skin whitening creams for men with dry skin. Dry skin needs moisturization too along with fairness hence we should choose the correct men's fairness face wash and fairness cream for our dry skin in way that the cream should not only work on the skin whitening aspect but also on the nourishment.
10 Best Men's Dry Skin Fairness Creams in India

Himalaya Natural Fairness Cream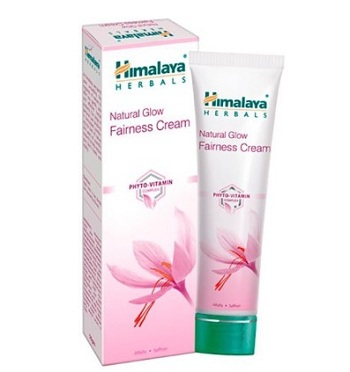 Himalaya natural fairness cream is for normal to dry skin and in fact, for all the skin types but for dry skin this is more suitable. This cream for men is in a tube pack and has the herbals ingredients which helps to rejuvenate the dull dry face and increase the fairness of men's skin.

Neutrogena fine fairness cream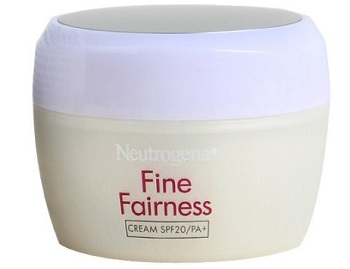 This Neutrogena cream is a light lotion like in texture hence is easy to penetrate in the skin layers to expose a nourished and fairer looking skin. This is for 350 rupees in India. Smaller trial pack is also available.
Inlife Papaya Fairness Cream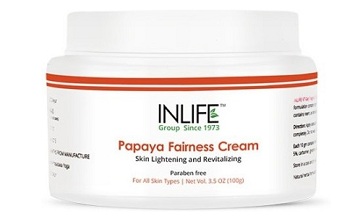 This is a fairness cream for men with the papaya extracts in it. When it comes to skin lightening and the removal of dark spots then nothing can be better than the papaya. Other than the papaya, this also has the goodness of potato and Vitamin E that helps to enhance complexion and prevent skin darkness. This cream absorbs into the deeper skin layers and this protects melanin from getting the skin surface layers. This men's fairness cream is for 149 rupees.
Emami Fair and Handsome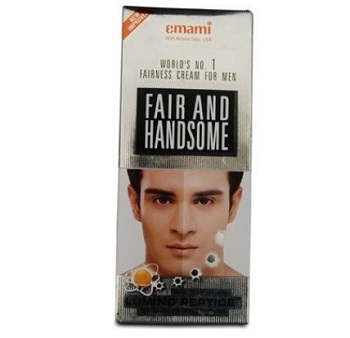 This cream is for 80 rupees in India and is for men only. This fairness cream for men is ideal for men with dry face but oily skinned men too can try it. This makes the skin softer and smoother. This claims to make the skin tone fairer by coupe of shades lighter within few weeks.
VLCC Snigdha Fairness Cream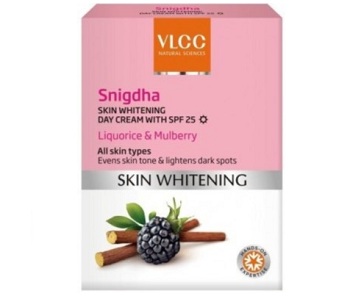 VLCC snigdha fairness cream is ideal for men's dry skin. This cream is priced at 385 rupees. This is suitable for women as well. You can try its night cream too to get the maximum results in the skin whitening. This cream will give an even toned fair skin that is devoid of the dark spots and patchiness. This effective dry skin fairness cream is enriched with the lemon peel and licorice. These are potential and herbal skin whitening agents which works wonderfully to give a lighter skin faster.
Biotique Bio Coconut Whitening & Brightening Cream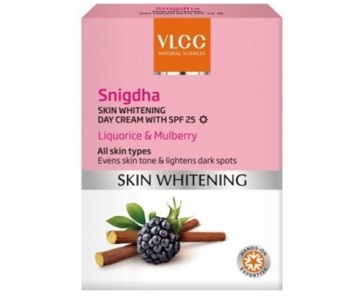 Biotique bio coconut whitening and brightening cream is rich in the extracts of manjistha, coconut, dudhal, almond oil and lemon along with few other herbal ingredients. This is for 175 rupees in India. The fairness cream is for men and women alike. This has almond oil and natural skin healing oils that are good for the dry skin fairness for men.
Lotus Herbals Professional Phyto Rx Whitening and Brightening Cream
Lotus Phyto Rx Whitening and Brightening Crème is not just a skin whitening or fairness cream but this has SPF 25 too. This helps to protect the complexion from getting darker. The extracts of natural herbs will prevent the dark spots and also makes the skin fairer. This dry skin fairness cream for men is for 455 rupees for 50g pack.
Inveda whitening cream for men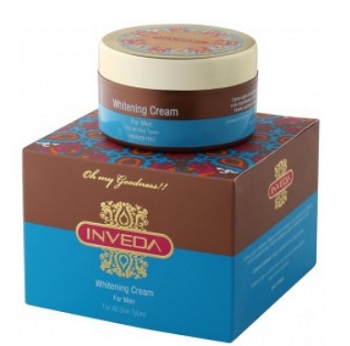 Inveda makes some good herbal skin care products like this skin whitening fairness cream for men. This is fortified with almonds, vitamin E, rice bran oil, shea butter etc that heals and nourishes the dry skin from the deep layers of the skin.  This will brighten the men's dull dark and rough skin and also removes the tanning.
Avon for Men Brightening Cream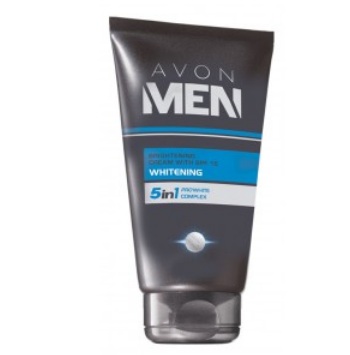 Avon has also made some good men's skin care products. This Avon for men brightening skin cream is helpful in preventing the skin melanin levels and prevents the skin darkening. This provides a glowing skin and dryness is also cured. The natural ingredients will give a glow on the rough dry men's skin and skin appears radiant and bright. This cream is loaded with SPF 51 hence men who go for bike ride and who stay outdoors can have sun protection too.