10 Best Men bathing soap for men in India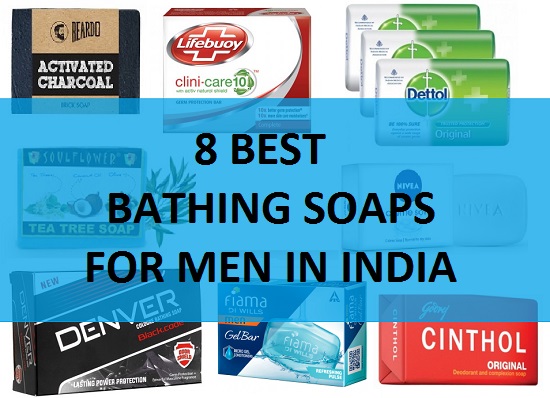 Bathing is the first thing that we do in the morning. Bathing makes us feel energetic and fresh so using a good soap is essential guys. Do you like shower gels or bathing soaps. I like shower gels for men in winters and bathing soaps for the summer time. Here in this post, I have compiled a list of the best bath soaps for men. They will keep you fresh and revive post the wash and also gets rid of the impurities.
List of Best Bathing Soap Bar for Men
1. Beardo Activated Charcoal Brick Soap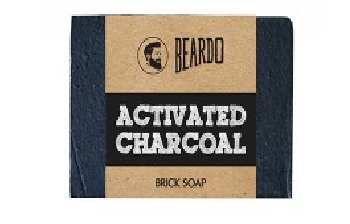 This is an activated charcoal soap which is good for the men's skin. The charcoal will help to get rid of the impurities and skin problems. Do you know that the Activated Charcoal is an excellent antioxidant that will clarify the skin from the impurities from pollution, toxins and also unclogs the pores and scraps the dead skin cells. This will leave the skin supple and smooth since this is rich in the Pure Essential Oils and is made with 100% Pure Vegetable Oils. Quantity 125 grams for 195 rupees. See: Best Skin whitening soap for men in India.

2. Soulflower Tea Tree Soap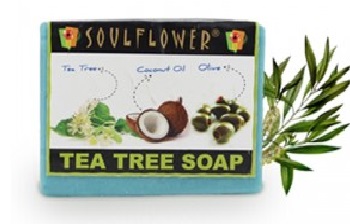 This is rich in the tea tree oil which is regarded as one of the best antiseptic. It will prevent the  growth of bacteria, fungi & viruses hence keeps the skin clean. This will be a good bathing soap for the men and women. This reduces swelling, redness & scarring that commonly occur with acne or pimples. It also stops the growth of body odour causing bacteria. This is for 200 rupees.Read: Best soaps for dry skin for men

3. Nivea Cream Soft Bathing Soap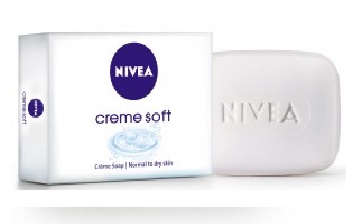 This Nivea Creme Soft soap is rich in the almond oil and has a mild gentle formula that cleanses and nourishes the skin. It will prevent the dryness and skin problems.  It is skin-balanced and is also dermatologically approved. This is for 88 rupees.
4. Cinthol Original Soap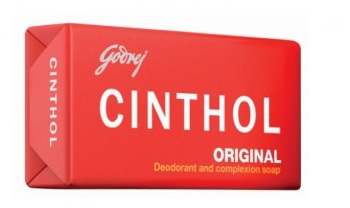 This Cinthol soap is good for men and this cleanses the skin and gets rid of the dirt, dust etc. Moreover, reduces risk of skin problem by 95% and is also recommended by doctors. How men can do face clean up at home

5. Dettol Original Bathing Soap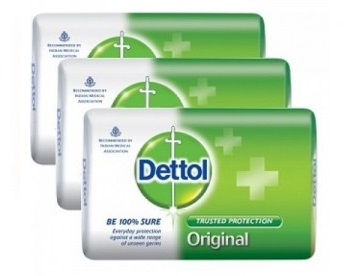 Dettol Skin care is specially formulated for everyday use. Moreover, Dettol Original Hand Soap is also 10 times better at fighting germs compared to ordinary hand soaps.
6. Fiama Di Wills Men Refreshing Pulse Gel Bar
It is specially designed for the men in the gel bar form. It has the micro gel conditioners formula deep penetrates men's tough skin to condition it. This is also enriched with Sea Minerals, Blue Lotus extracts and refreshing fragrance, it keeps you fresh all day long.
7. Lifebuoy Clini care Complete Soap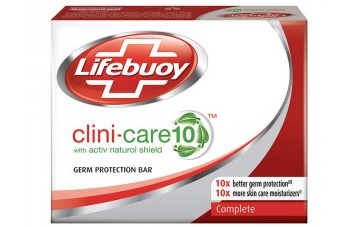 Lifebuoy clini-care10 complete has the Activ Naturol Shield gives 10 times better germ protection. This gives germ protection for full body protection.
8. Denver Black Code Soap for Men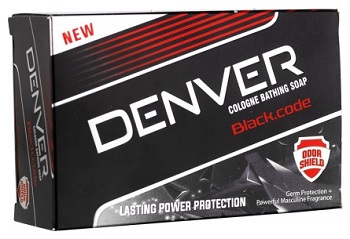 Denver Black Code Soap revitalizes the skin and make it look smoother and softer. This bathing skin soap cleanses the skin making it look beautifully soft and radiant. It will also reinvigorates the senses with its subtle cologne fragrance, which replenishes the skin too. It suits all skin types.