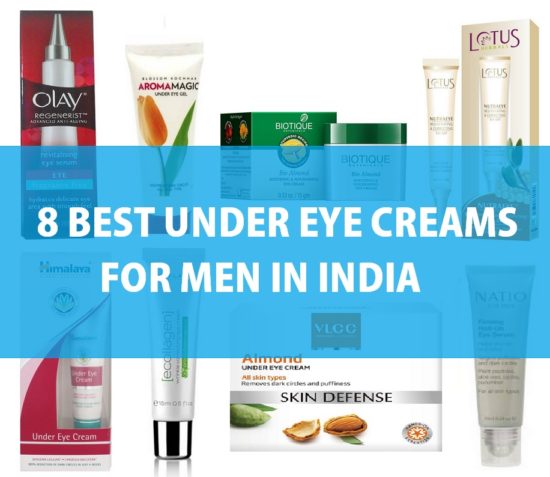 8 Best Under Eye Creams for Men in India with Price:  Eye creams can help to increase the moisturization and elasticity. You will realize that using under eye creams will make the under eye skin moisturized and revived. Moreover, daily usage of eye creams will help to curb the lines and wrinkles on the under eyes. So, which are the best eye creams for men in India. Let's have a look at it guys. But before that friends, let's also know which are the benefits of under eye creams.
Benefits of Under Eye Creams for dark circles, puffiness etc

Eye creams are good to get the proper moisturization and hydration
Such creams will help to make the skin glowing on the under eyes
Moreover, eye creams will also reduce the dark circles
Not only that the eye creams for men will prevent the lines and under eye wrinkles.
You can also experience brighter looking under eyes.
Best Under Eye Creams in India
Olay Regenerist Eye Revitalising Serum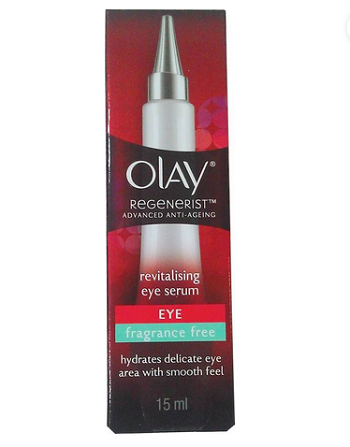 This eye revisiting serum is good for the curing dark circles and to boost the vitality of the under eye area, This is for 899 rupees. This Advanced Anti-Ageing Revitalising Eye Serum is an excellent caretaker that gently nourishes tender skin around your eyes for a youthful glow. It hydrates the under eye area and the area looks brighter.
Aroma Magic Under Eye Gel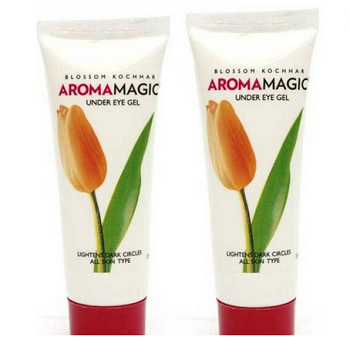 Aroma Magic Under Eye Gel is formulated to reduce the appearance of fine lines and wrinkles. This is enriched with the extracts of Bach, Rose, Flax Seed, Lemon Peel, Aloe Vera, Green Tea, Seaweed, Lodhra Bark, Quince Seed, Hazelnut and pure essential oils of Witch Hazel, Chamomile, Fennel etc. This is for 120 rupees.
Biotique Bio Almond Soothing and Nourishing Eye Cream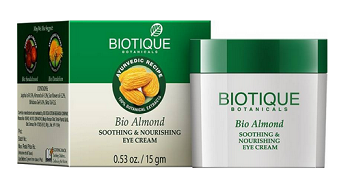 This is a soothing and skin nourishing cream which will fade the darkness, puffiness and increases the skin vitality. This is for rupees 199. It can be used daily at night and morning. Furthermore, you will see the brighter under eyes.
VLCC Almond Under Eye Cream Skin Defense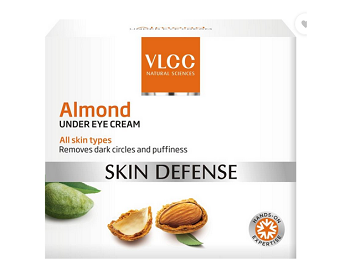 VLCC Almond Under Eye Cream Skin Defense is formulated for both men and women to keep their eyes beautiful. This Under Eye Cream is enriched with ingredients like cucumber, chamomile extract, wheat germ oil, almond oil, olive oil and vitamin E. You know guys, chamomile extracts gives cooling to the eyes. Almond and olive oil will decrease dark circles. This is suitable for all skin types.
Lotus Nutraeye Rejuvenating & Correcting Eye Gel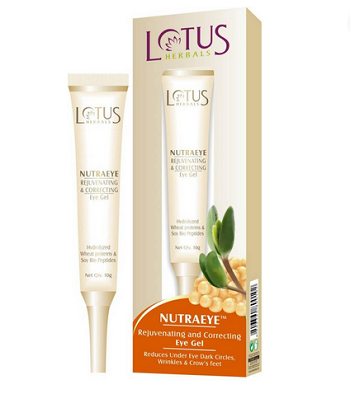 This Lotus correcting eye gel is good for the oily skin types and for men as well. Just apply this at night or at morning and rub it over with your eyelids. This will cure the dryness and improve the skin tone of the under eye area. Moreover, your eyes will appear brighter. At times not taking enough sleep results in this. It is priced at Rs 295
Himalaya Under Eye Cream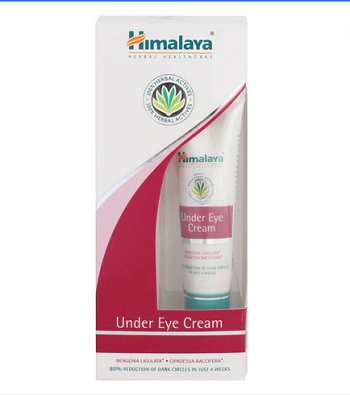 This under eye cream is a blend of herbs that increases the elasticity of the delicate skin under the eyes. It will prevent the formation of under eye dark circles and winkles. The cream contents like cipadessa baccifera, Triticum vulgare moisturize the skin
Oriflame Sweden Ecollagen Wrinkle Correcting Eye Cream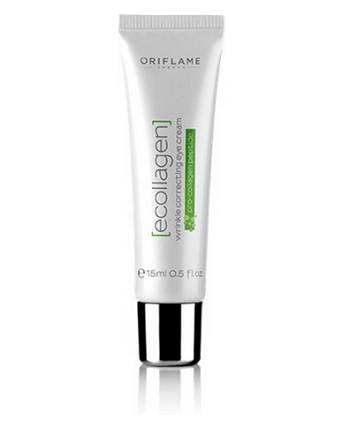 This under eye cream is a lightweight Ecollagen which is enriched with Plant Stem Cell extracts. It also helps stimulate collagen production and re-plump wrinkles from within. It has a roller ball which helps to cure the wrinkles, dark circles and puffiness.
Natio Mens Firming Roll-on Eye Serum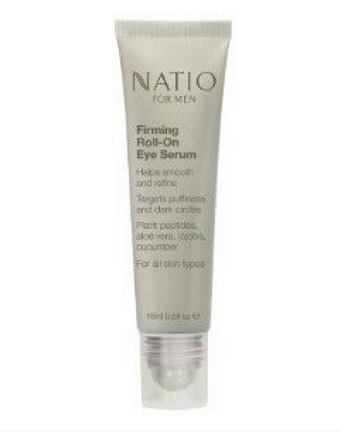 This roll on serum is good for men with dark circles an dry patchy under eye area. The formula will give nourishment and also treats the dryness. This is priced at Rs 955.