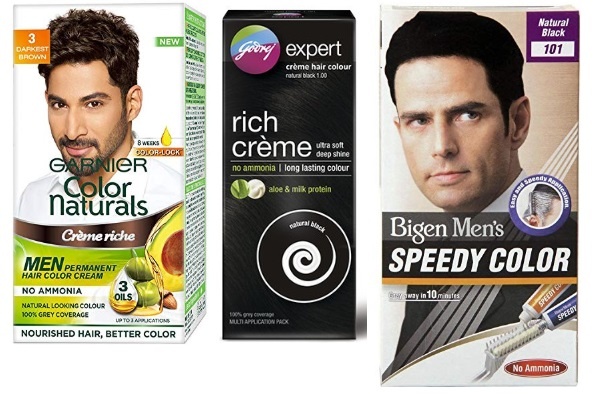 Hair coloring is not just to make your hair trendy and fashionable looking, but it is also used to cover grey hair. We have put together a list of the best hair color brands for men in the Indian market. Hair coloring kits can be used at home easily. They contain a creamy base with a developer. Out of the multiple shades of hair colors, the major ones are black, dark brown, natural brown, burgundy and honey. These hair color shades suit Indian skin tones really well.
So let's check the list of the brands that makes hair colors suitable for men as well.
List of Best Hair Color Brands for Men in India (2022)
1. Garnier Color Naturals Men Hair Color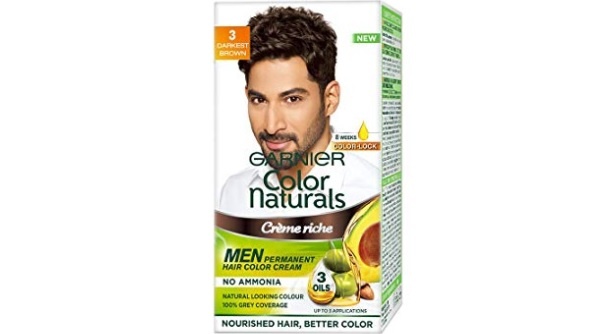 The brand makes hair color for men as well though in smaller packs. These packs can be utilized by men for a single time use. The natural looking color is a no Ammonia formula that gives permanent hair coloring to men. It is rich in three precious oils that nourish your hair while it colors. It is a rich formula that is not dripping and has a pleasant smell.
2. Godrej Expert Rich Crème Hair Color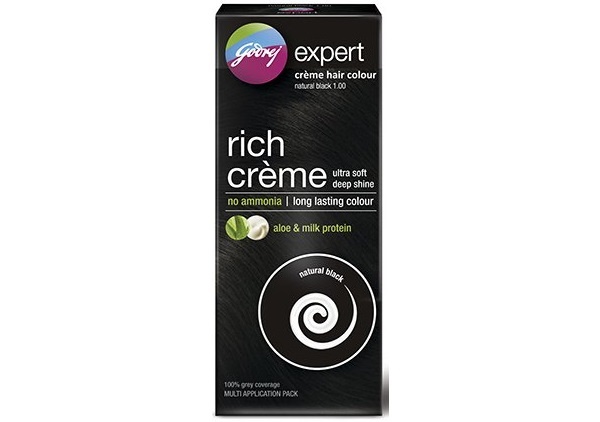 Godrej expert rich creme hair color is available in variety of natural looking shades like a natural brown, natural black, dark brown and some more. It contains aloe vera and milk protein that does not make your skin dry after the color. Furthermore, it's Ultra soft deep Shine properties with an ammonia-free formula. It gives you long lasting color and 100% grey coverage.
3. Nisha Quick Color Hair Color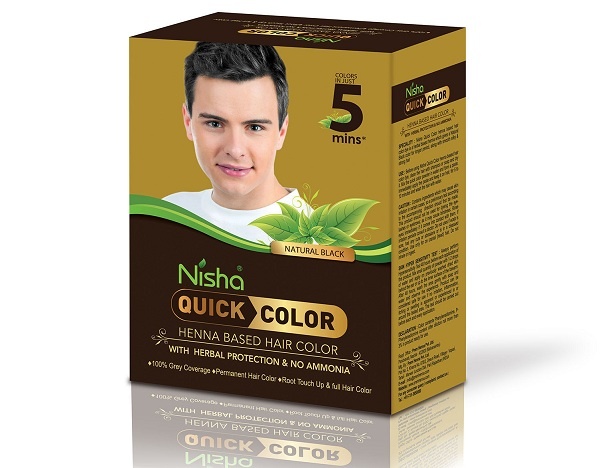 Nisha Quick color is the first of its kind hair color product, which colors your hair in just 5 minutes. Nisha is one of the best and most popular hair color brands in the market. This innovative no-ammonia, henna based hair color powder is enriched with the goodness of Amla, Hibiscus & Shikakai which gives 100% grey coverage naturally. It can be used for both- full hair coloring as well as quick root touch-ups. This is a great choice for men for a mess free application at home in just 5 mins.
4. Revlon Top Speed Hair Color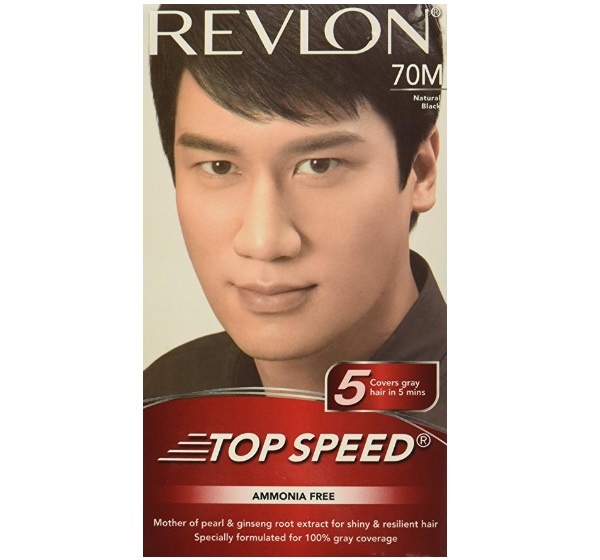 Revlon top speed hair color is specially designed for men's hair. It covers grey hair in just 5 minutes. Out of the multiple shades from this brand, you can pick up a natural brown color which suits Indian hair the most. It contains mother of Pearl and ginseng root extract for stronger and shiny hair. It is specially formulated for 100% grey hair coverage. You can apply it once in a month to keep your hair dark looking and its easy to apply formula is suitable for men with grey hair or who want to have some color.
5. Bigen Men's Speedy Color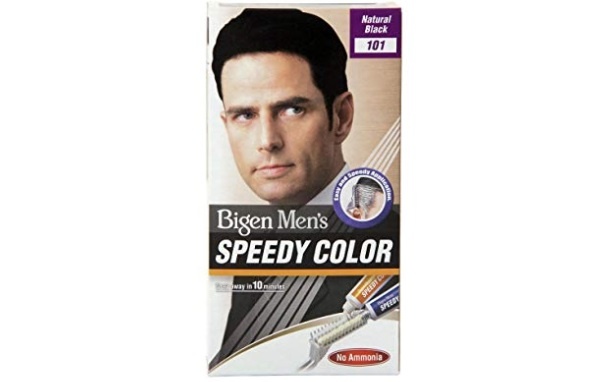 The natural hair color is for men and gives you beautiful colored hair in just 10 minutes. It has three conditioning ingredients like olive oil and pullulan. It gives you naturally and healthy looking hair in just few minutes. It is available in multiple sheets and is a no Ammonia hair color for men to that you can mix the developer and the cream to get a smooth texture. Apply evenly on your hair and leave for 10 minutes.
6. Enega Crème Hair Color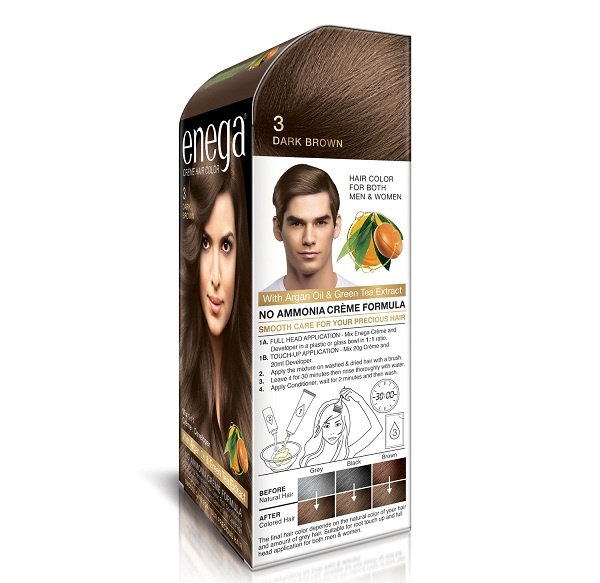 Enega is a famous brand in hair color; its formula gives you a long lasting & natural looking color. It is enriched with Argan oil & Green tea extract that nourishes your hair & prevents dryness. It gives 100 % grey coverage & its' No Ammonia formula makes it the best choice for men. Enega has the widest range of shades which are specially designed to suit all types of skin tone. This is one of the best options available in the market right now at such an affordable price range and a wide variety of colors plus it comes with a DIY kit which makes application at home very easy. Definitely worth a try!
7. Dr. Batra's Herbal Hair Color Cream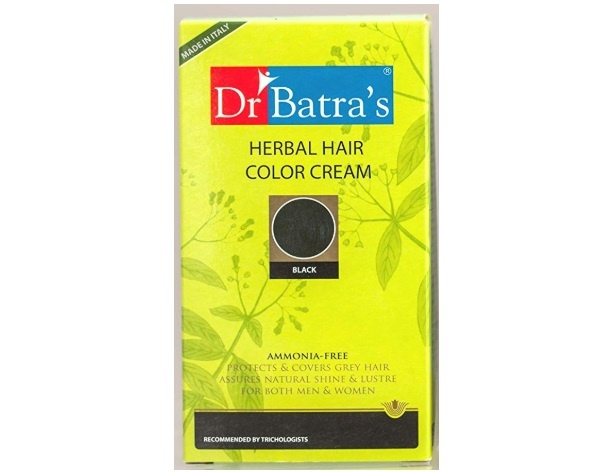 Dr Batra's hair color cream is a herbal product that is free of ammonia and chemicals that can harm your hair. It is recommended by trichologists and it safe for sensitive scalp. The color protects and covers grey hair and gives natural shine and luster. It can be applied by both men and women. It gives you long lasting hair color that looks rich and vibrant.
8. BBLUNT Salon Secret High Shine Creme Hair Color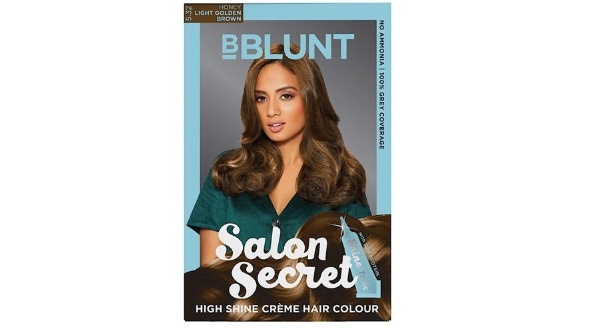 The high Shine cream formula of this product is due to the silk proteins in it. It is a suitable product that comes with an additional element which is the Shine tonic. It gives you Salon like shiny hair at home within just 15 minutes. It contains and Ammonia free formula that is safe to give your 100% grey hair coverage. It gives the color that lasts up 28 weeks. It is one of the best affordable hair color for men and women.
9. L'Oreal Paris Casting Creme Gloss Hair Color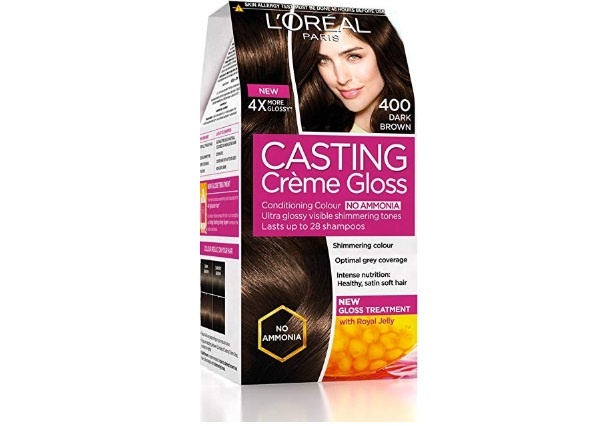 L'Oreal Paris casting creme gloss is available in variety of shades and their dark brown color is highly suitable for men and women with medium Indian skin tone. It is a gentle caring formula that is not drying for your hair after the coloring session. It's an Ammonia-free hair color brands that gives you natural looking vibrant hair. It covers your grey hair and gives a natural looking color that lasts up to 28 shampoos. You can get beautiful color in just 20 minutes. The product also does not have unpleasant smell.
10. Aequo Color Men 1N Jet Black Organic Hair Color Kit
 
The hair coloring cricket is specially made for men. It has zero percent SLS paraben and other chemicals that can dry your hair and disrupt the natural pH balance. It's organic hair color for men that give you a natural dark color. It is available in black brown, dark brown, golden brown and some other color that suits the skin tone of Indian men. It contains which proteins and sunflower extracts along with keratin that also nourishes your damaged hair. It is also a No Ammonia hair color kit.
10. Iba Halal Care Hair Color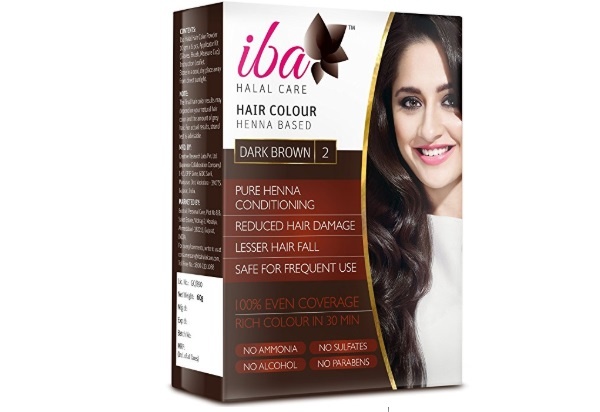 The very affordable hair color is a pure Henna conditioning color that gives you less hair fall and it's a for frequent use. It gives you 100% coverage in just 30 minutes. It is free of Ammonium, Sulphates, paraben and even alcohols. The hair conditioning formula gives you shiny and longer hair. It is available in multiple shapes like dark brown, coal etc. 
So, this is the list that we created about the best hair color brands for men. These will help you in maintaining dark and stylish hair color easily and quickly at the comfort of your home.