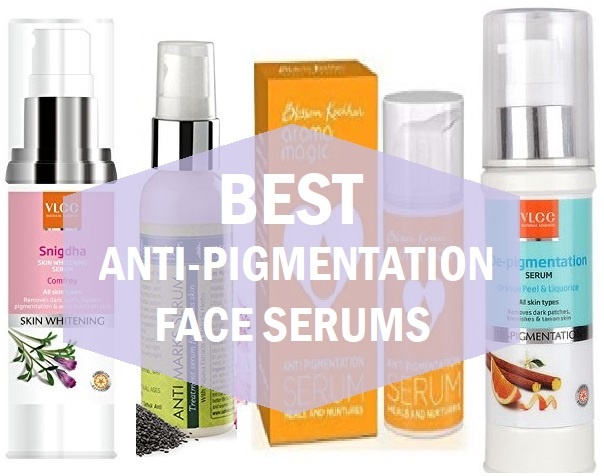 Pigmentation is an skin issue that can make your skin look patchy and uneven. When not taking good care of pigmentation, it can also become permanent. Melasma is one of the most common types. A lot of people would go for laser treatment and expensive treatments that can help to get rid of this problem, but we have compiled this list of the affordable pigmentation serum in India that men and women can try. Not just women but men also experience this problem of darkness on their skin. Mostly, the pigmentation is seen as brown patches on your cheeks, forehead and jaw-line. These spots can be due to hormonal changes and over exposure of the UV rays. You can use skin serum for pigmentation that contains natural ingredients like kojic acid in required concentration that can lighten the pigmentation but does not irritate or disturb the skin layers.
List of the best pigmentation serum in India for 2022
1. VLCC Snigdha Skin Whitening Serum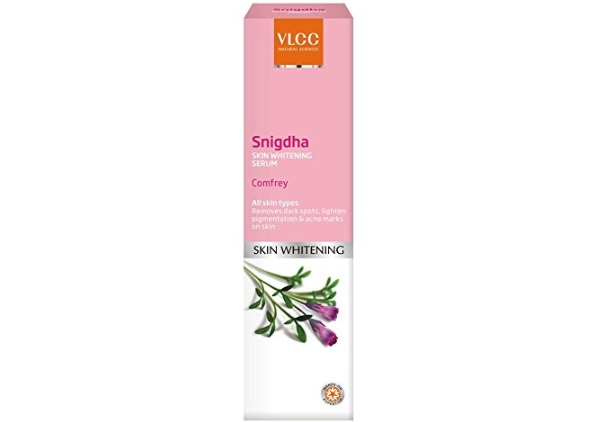 The serum from VLCC has the goodness of comfrey. It is a skin whitening serum that is suitable for all skin types. It removes the dark spots and minimizes the pigmentation and acne marks on your skin. You can apply it twice in a day by gentle massaging for 2 to 3 minutes. The product is very affordable and suitable for men and women.
2. Sattvik Organics Anti Marks Serum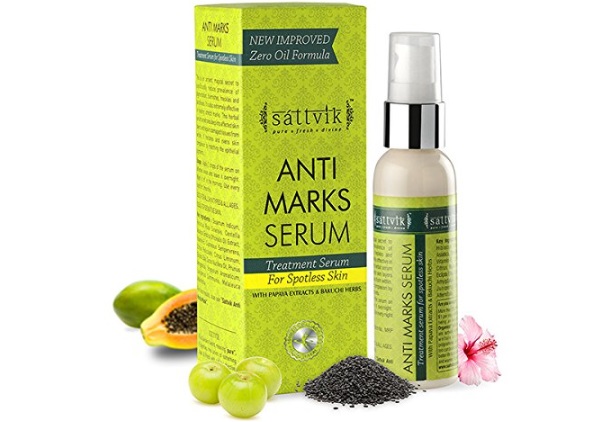 The Anti marks Ayurvedic serum is also suitable to get rid of the pigmentation patches on your skin. It is rich in the extract of papaya and babchi herbs. The light serum helps to reduce the pigmentation, freckles and patches on the skin. It is extremely effective in removing the dark spots as well. The herbal preparation is suitable for all skin types and does not make your skin tone sticky or greasy. It can be applied to twice in a day and would work the best during the bed time. The zero-oil formula is suitable for Acne prone skin as well. I also use skin whitening serums, here are the best skin whitening serums in India.
3. Blue Nectar Kumkumadi Ayurvedic Radiance Glow Night Serum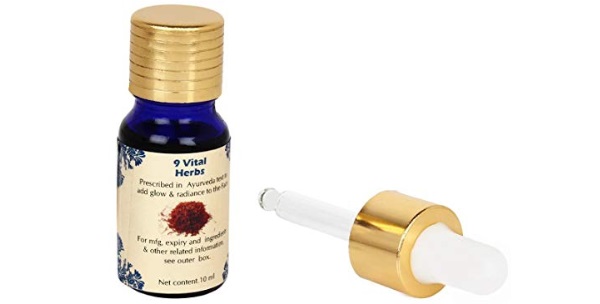 This is an Ayurvedic glow serum which is based on the ingredients like kumkumadi oil. It helps to brighten your skin tone and reduces the signs aging. It is rich in herbs like saffron and nagkesar etc. Infused with pure sandalwood oil, it fights the wrinkles and fine lines. It is also one of the best serum oil for fighting pigmentation on dry skin. The paraben-free, SLS-free and Mineral oil free composition is 100% natural. It illuminates your skin tone and also treats the dark circles and puffiness under the eye. The price is expensive that is the only con with this. 
4. Aroma Magic Ant pigmentation Serum

It's a light serum that is made to fight the pigmentation. The anti pigmentation serum lightens scars and pigmentation. You have to apply it every day to remove the freckles and dark spots on the face to make the skin tone fresh. It's non-sticky formula is suitable for all skin types.
5. Organic Harvest Active Anti Pigmentation Serum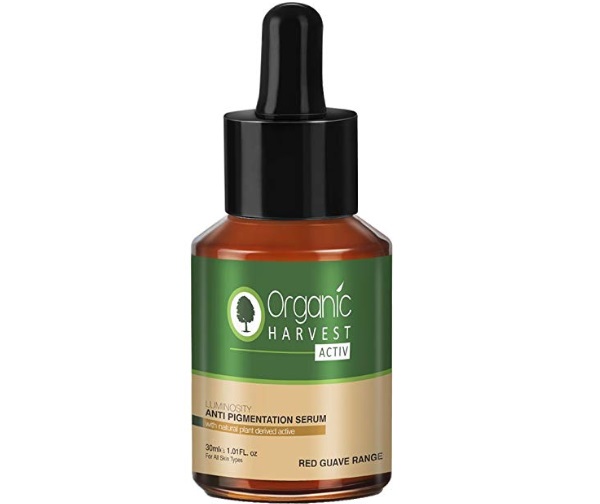 Organic Harvest anti pigmentation serum is rich in guava extracts. It has the organic daisy flower extracts along with beetroot extract and hydrolyzed corn starch. They all fight the patches and dark spots on the face. It brightens the skin by inhibiting the tyrosinase activity of melanin as well as reducing the degree of skin tanning upon UV exposure. The serum is an excellent source of vitamin C that lightens the discoloration and makes face glowing. By the way, you can also try vitamin C serums for fading the spots and pigmentation, go through this list of the best vitamin C serums that will help you in choosing the one for you.
6. VLCC De-Pigmentation Serum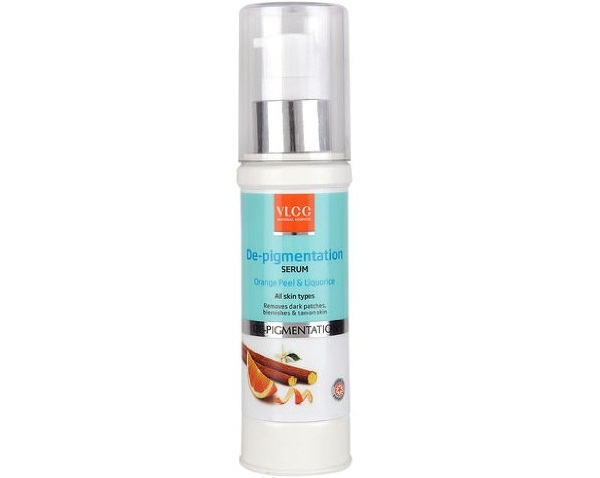 VLCC pigmentation fighting serum comes in a pump pack. It also contains cinnamom Orange extracts that combats the blemishes and uneven skin tone. The light serum that penetrates in the layers of the skin without any effort. This product is for all skin types to reduce the brown patches.
7. Auravedic Dark Spots Corrector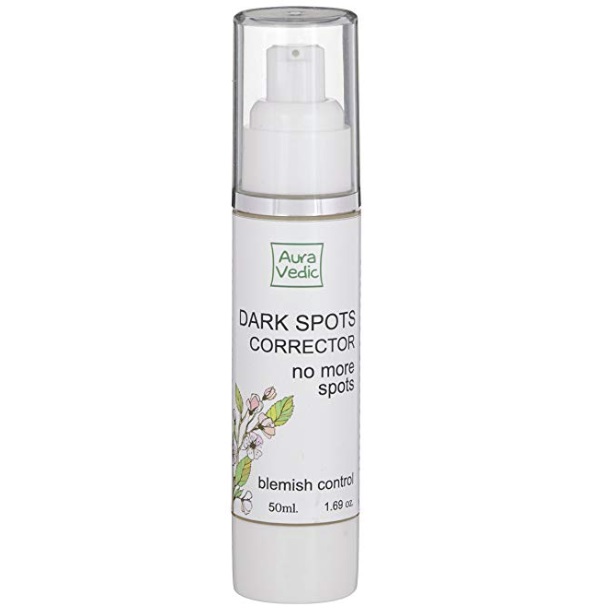 It's the best dark spot corrector to reduce the appearance of dark spots and hyper pigmentation. It actually targets all types of patches and spots from your skin. The active formula rich in herbal ingredients fades spots effectively that they are no longer visible. It has a light formula that is suitable for all skin types.
8. Neutrogena Fine Fairness Brightening Serum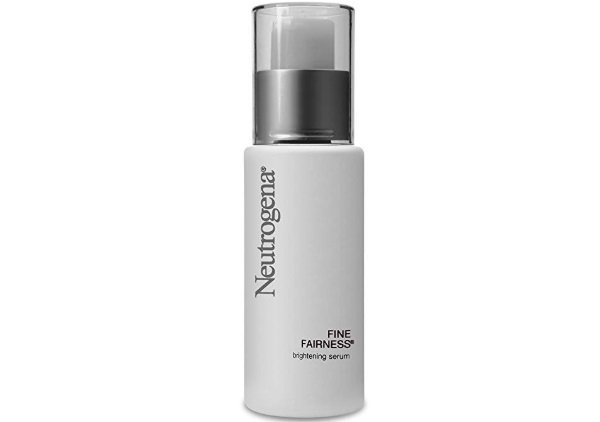 When it comes to lightening serums, Neutrogena fine fairness brightening skin serum is one of the best. But this product is not just for enhancing skin complexion but it also lightens the pigmentation and brown spots from the skin. Spots which are as a result of melasma, UV rays or hormonal imbalance can be controlled and gets faded with the regular application of this product. It gives you visible results in just 3 week. The Oil-free non-comedogenic and dermatologist tested formula, is safe for oily acne prone skin and combination skin.
These are the top anti-pigmentation serums in India which are suitable for men and women's skin problems. These products can be applied twice in a day after washing your face with a good cleanser. After these, you can go for your day or night cream. But make sure that you apply the serums before a heavy and thick cream.  Other than that, you can also make sure that you apply sunscreen when you go on the sun. This ensures that the pigmentation does not get worse. Regular scrubbing and exfoliation also helps to lighten the pigmentation issue from your skin