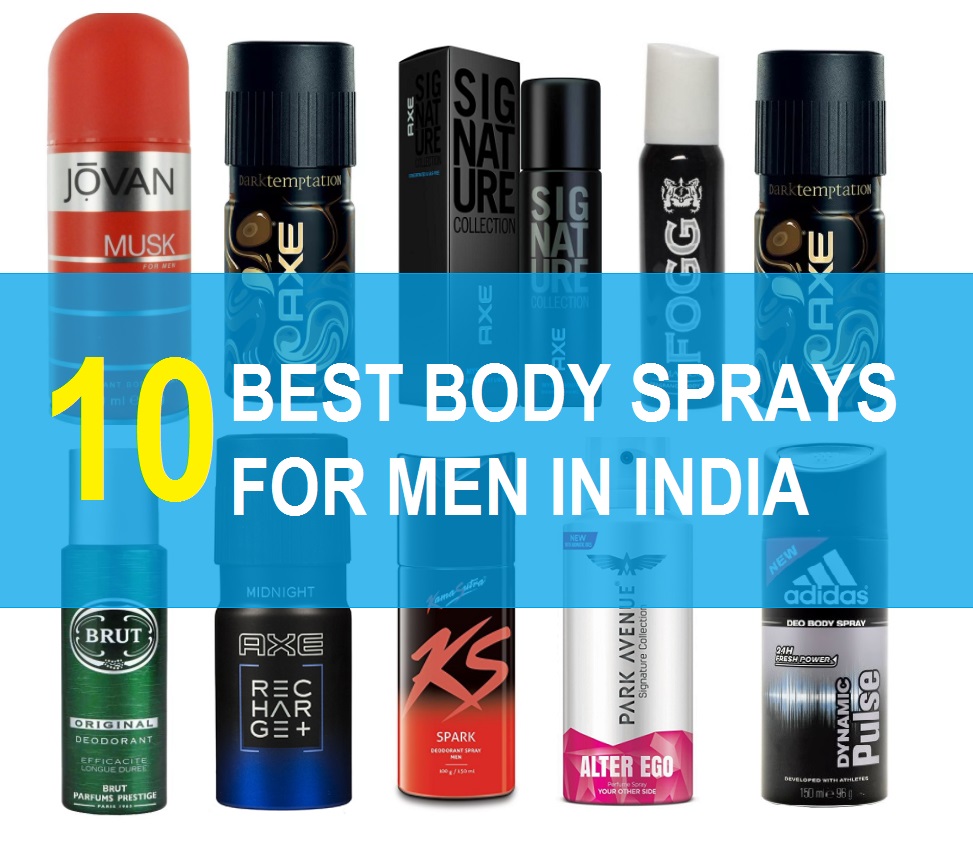 Body sprays, deodorants and perfumes are an important part of men's grooming and this is why a lot of men should use them. In our Indian climate, hot and humid weather make you sweat more, which can then lead to body odor. Body odor is due to the bacterial growth which results in the bad smell. Honestly friends, none of us would wish to smell unpleasant. This is why men and women must take care of personal hygiene. Therefore, using a body spray or men's deodorant is a must have product for men and boys.
Your body odor is a total turn off when it come to girls. Honestly!! We must put in efforts to make our look and feel good. In fact, it boosts the confidence. So, use a deodorizing spray religiously post shower to keep the odor away. Forget the odor, using the sprays on the body can help keep you energized while you are in office, college or outdoors. In summers, using deodorants should be utmost important just like bathing everyday is. Sweating is simply not acceptable at least while you are at work or at a hangout with your friends or on a date. Would you want to sweat or smell bad while you are at a date? Definitely not! So, why ignore a body spray. Also do see the best selling perfumes for men under 1000 rupees in India
Top 10 Best Rated Body Sprays for Men in India with Reviews (2022)
There are some good smelling body sprays for men that can even replace the need of perfumes too. So, in this post, I've made this list of the best selling body sprays available in India out of which I have used majority of them.
1. AXE Signature Mysterious Body Perfume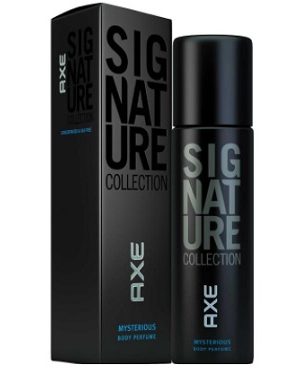 Axe Signature perfumes are very affordable and one of the best body spray perfumes, which have sophisticated and sensual fragrance. The packaging is very attractive and looks luxe. The variant mysterious is a classy fragrance that is suitable for winter time. It is masculine scent with hint of citrus with some woodyness. The mixture of citrus and woody notes creates a blend that is definitely intoxicating. You can definitely make a signature or remarkable impression when you wear.
2. Jovan Musk Body Spray for Men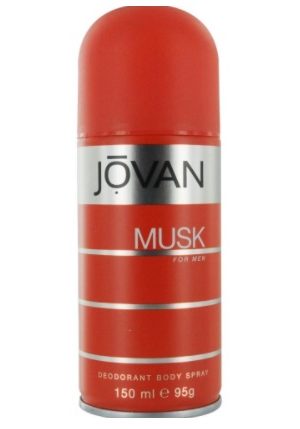 Jovan Musk body spray has the musky scent that is heavenly and creates a nice whiff of manly musky fragrance. Once sprayed, the scent lasts longer and you will love the smell of this. As a body spray, this does not last too long but yes, it stays for 8-9 hours which is still okay-ish. Like if you have sprayed it once in the morning, it stays till the time you are in college or at work. It is recommended for daily wear and is ideal for even the teenagers. Price too is very affordable, Jovan musk body sprays are available online easily.
3. AXE Dark Temptation Deodorant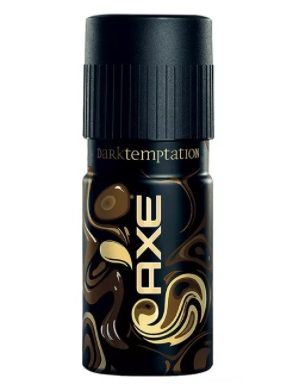 Another Axe body spray on our list. This time it is a deodorant. It is not a spray based product by the gas based one. Dark temptation has the irresistible chocolate fragrance which keeps the body odor away and costs your body in a sweet and sensuous chocolate scent. It is safe on skin and can be used everyday. The reason Axe is a hot favorite on our list is its availability and the affordability. Most men who are on budget will definitely like to try scents and body sprays that are affordable. Even if you spray this multiple times, a single bottle can still go for the entire month.
He Body Deodorant in Passion Review
4. Adidas Dynamic Pulse Deodorant Body Spray for Men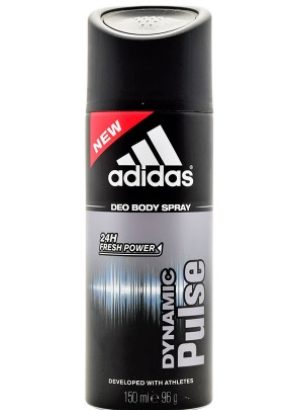 Adidas Dynamic Pulse Deodorant Body Spray for Men is a warm and masculine fragrance that is both fresh and youthful. It is suitable for everyday use and also is one of the most used deos by the college students. Adidas body sprays are low on the scent or smell. Considering, if you like body sprays that smell extremely good and stays longer then you can definitely skip this on and move on to the next body spray on this list.
5. Fogg Marco Body Spray for Men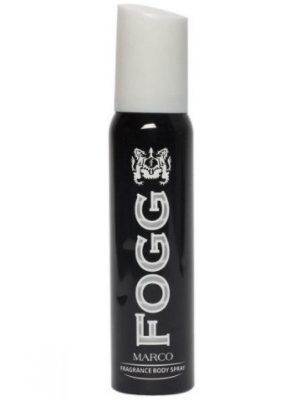 These days, Fogg deodorants and body sprays are very much in demand and their price too is very affordable. The body spray for men ensures 800 sprays which may not be true but yes, these body sprays last long. We tried few variants and they were worth trying. Fogg Marco is an intense fragrance that gives a masculine scent which stays the entire day. A good spray and perfume can make you stand out of the crowd. Think you are wearing an intoxicating smell which also becomes your signature scent. How amazing!!
6. AXE Recharge 24×7 Body Spray
AXE Recharge 24×7 Body Spray has a woody and warm fragrance that is suitable for everyday use. Long lasting smell of this body spray is amazing and is quite affordable. It keeps body odour away and also keeps you fresh and clean. This is infused with sparkling top notes and a deep-lasting woody undertone. So, recharge your inner sense with this body spray. It's affordable and light on your pocket price is also a high point. Another worth considering point is its availability. Axe deodorants and body sprays are very easily available online and in your local pharmacy shops.
10 Best Creams for Men for Dark spots in India
7. Kama Sutra Spark Body Spray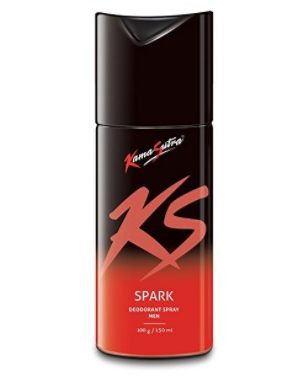 Kama Sutra deodorants are highly sizzling in the fragrance. Honestly, they are one of the best smelling body spray which are there for Indian men. You can definitely make this your signature scent as the spray also double up as a perfume! Why spend money when a body spray can give you benefits you both. But on the downside, the deodorizing properties are a bit low. This means that this can give you good smell but is not as effective in preventing the sweat from coming back.
8. Park Avenue Alter Ego Deodorant Spray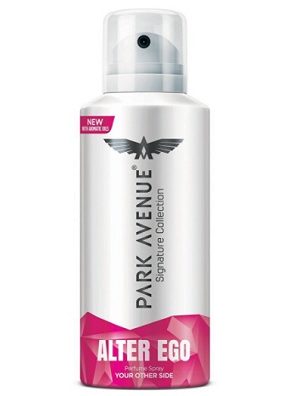 Park Avenue Alter Ego comes in a pretty white tin-can pack. The easy to use and carry with you deodorizing body spray for men has an irresistible fragrance. But hold on! This also comes with much needed anti-bacterial properties and long-lasting fragrance. Imagine you are wearing Alter Ego and just become so irresistible. The anti bacterial ingredients in this spray are bound to give you protection and prevention from the bad smell. How it does that? Well, it helps in killing those bacteria that can make you smell like a fish. So, do try alter Ego by Park Avenue. Its 8 hours freshness is wonderful as it does not claim over the top. Just the genuine claims! The body spray offers the alluring fresh fruity notes laced with a hint of musky notes.
9. Brut Original Deodorant Spray for Men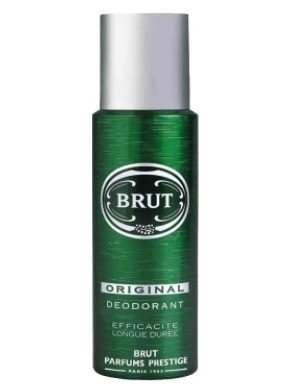 Brut Original Deodorant Spray for Men is one of the best deodorants to keep the sweat and bad small at bay. This paves a way for you by making you smell good and masculine. The spray has a nice whiff of woody and aqua notes that are highly refreshing for the summer season. Moreover, while you are wearing a deo like this you can surely get all the attention. It's strong, it's masculine!! What else you can ask for? Classic Brut body sprays are certainly a MUST try for Indian men. This gives protection for up to 10 hours which is great for everyday use.
10. AXE Recharge Midnight Body Spray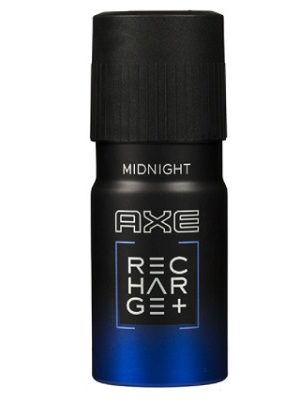 AXE Recharge Midnight Body Spray has a bold and extremely sensual fragrance. This is a body spray that you can certainly carry in your gym bag. Guess or imagine! You are sweating hard at the gym doing an an intense workout and sweat is literally everywhere on your body. You do not have time to shower then and there. Right? But a body spray like Axe Midnight can make you still feel fresh till the time you shower. The body spray is suitable for everyday use and offers you a long lasting fragrance.
These are the best body sprays for men in India that men can try in summers and winters as per their choice and availability of the product.