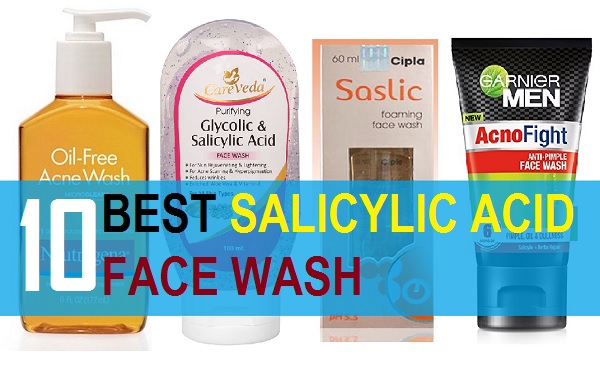 When your skin is acne prone then salicylic acid can come to your rescue. This helps in unclogging the clogged pores and also controls the bacterial growth even though it does not directly kills them. Therefore, using the products rich in salicylic acid can give you acne free skin. Out of the several products that help to clear the pimples and scarring, this chemical is for sure, one of the best to treat acne, blackheads and whiteheads. Salicylic acid is known to dissolve the keratin plug over the skin pores and hence, clears the major skin problems.
List of Best Salicylic Acid Face Washes in India (2022)
We have created this list of the best salicylic acid rich facial cleansers available in India. This substance works as a keratolytic, bacteriocide and comedolytic agent therefore aids in getting clear skin.
1. Cipla Saslic Ds Foaming Face Wash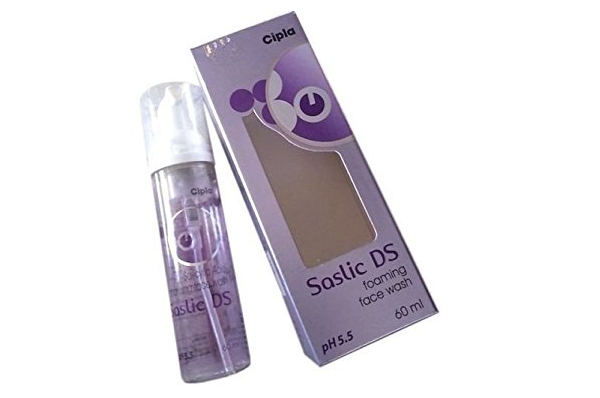 The foaming face wash is rich in salicylic acid and it suitable for acne prone skin. It clarifies the pores and also heals the acne and pimples by making difficult for the bacteria to thrive on the skin surface.
2. Garnier Acno Fight Face Wash for Men
 
Garnier Acno Fight Face Wash is formulated for men and it fights against six major acne problems. The effective microbeads in this face wash helps to unclog your skin pores and get rid of the blackheads. It contains salicylic acid and herba repair formula that also minimizes the oilyness and sebum production. Salicylic acid is known for eliminating the bacteria that causes pimples.
3. Berkowits Hair & Skin Clinics Sebum Watch Facewash For Acne Scar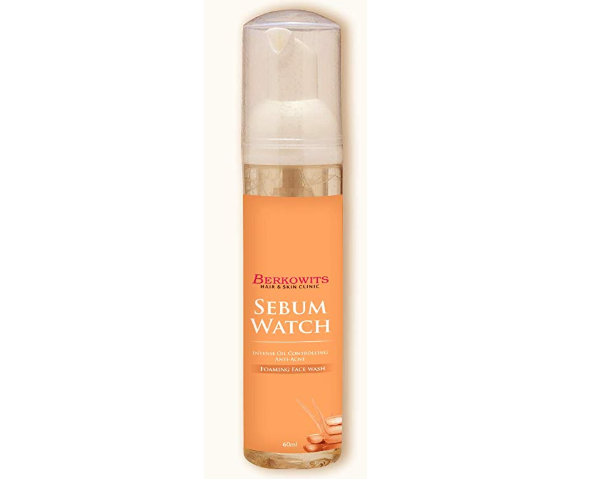 This intense oil controlling and acne face wash removes impurity and dirt from the facial skin. It decreases the blackheads and whiteheads and prevents their re-occurrence. The salicylic acid helps to get rid of the pimples faster. It also contains glycolic acid that gently exfoliates the dead skin which. During this process the bacterial infection is also reduced drastically.
4. Globus Remedies Glycolic and Salicylic Acid Face Wash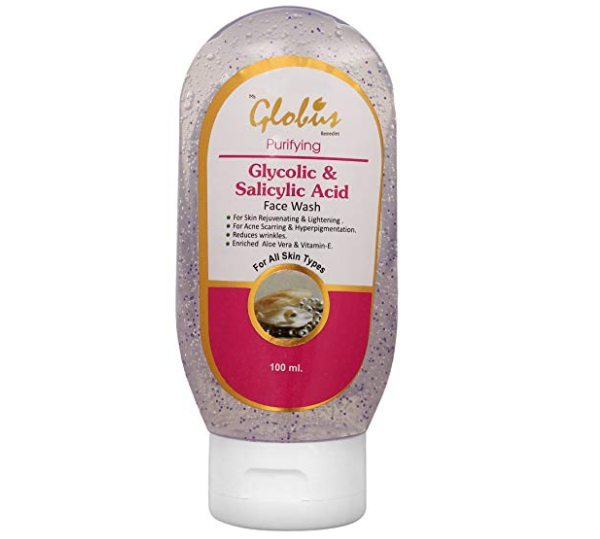 It is a glycolic and salicylic acid face wash made for men and women with oily and acne prone skin. Along with that it also contains aloe vera and Vitamin E. It reduces the acne scarring and hyper pigmentation on your skin. This gel based face wash produces mild lathers that detoxifies the skin and removes the product and dead skin cells build up which is responsible for clogged pores.
5. POND'S Ponds Men Energy Charge Face Wash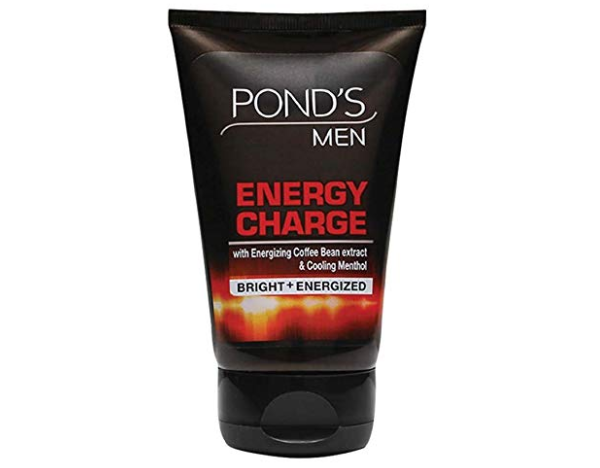 Ponds Men Energy Charge Face Wash is rich in Coffee Bean extracts, cooling menthol and salicylic acid. It is mainly formulated for oily and acne prone skin of men. It helps to brighten your skin and also gives you non-oily matte skin instantly. It can be used around the year and has minute Coffee Bean extract that mildly exfoliates the skin every time you use this.
6. SANCTUS Skin Whitening & Cell Repair Face Wash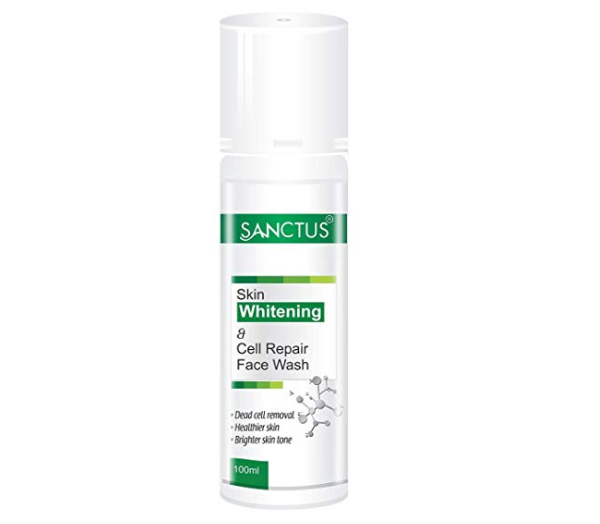 It is skin whitening and cell repair face wash that has salicylic acid, lactic acid and glycolic acid. It not only gives you whitening but also repairs the damaged skin cells. It removes dead skin cells so that your skin looks healthier. While the glycolic acid makes sure to exfoliate the residue and dead cells, it also controls oil on the face and minimises the pimple occurrence to a great extent.
7. Kaya Clinic Acne Free Purifying Cleanser with salicylic acid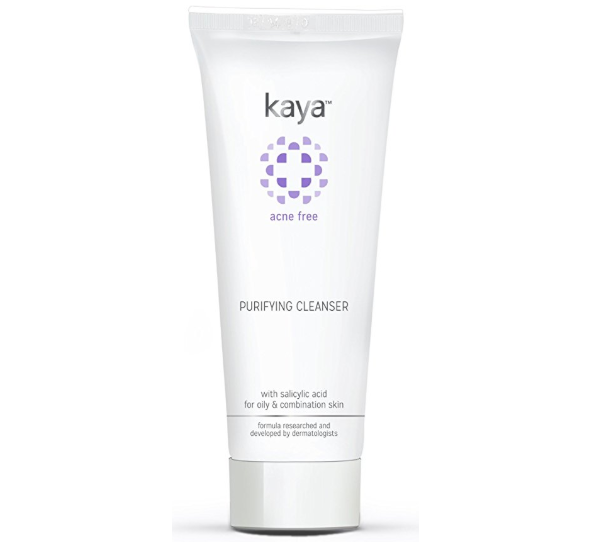 Kaya Acne Free Purifying Cleanser is suitable for Acne prone and oily skin. Men and women can try this facial cleanser to get rid of the acne and pimples from the skin. It is enriched with salicylic acid that is suitable for oily and combination skin. It remove excess oil and regulates sebum release. This face wash is developed by Dermatologist and is also good for sensitive skin. It contains 2% salicylic acid into percent which is ideal amount for fighting the acne.
8. Kosmopure Aqua Blue Face Wash Enriched With Salicylic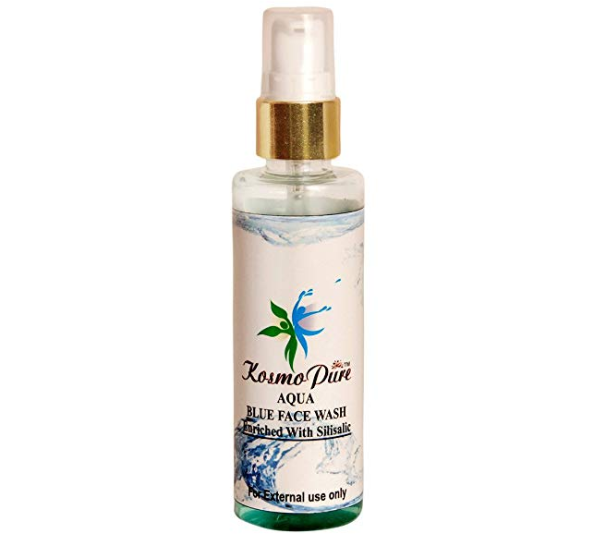 The Pearl facial cleanser is rich in salicylic acid and helps to decrease the pimples and blemishes on the skin. It has tea tree which kills bacteria and removes the impurities. It is an affordable salicylic based facial cleanser even though the availability is not easy.
9. Ustraa Face Wash for Oily Skin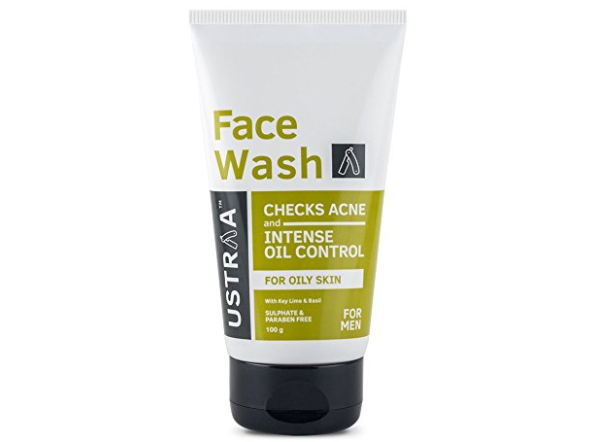 This facial cleanser is made for oily skin to control the extra oils and acne. The cleanser is free from sulphate and paraben. It is rich in key lime and Basil along with salicylic acid. The product is formulated for men having oily skin and also contains spearmint, mental lemon Essential oil and glycerin. So, while it acts on your spots, it also tightens the open pores. The face wash is good for achieving oil-free skin.
10. Neutrogena Oil Free Acne Face Wash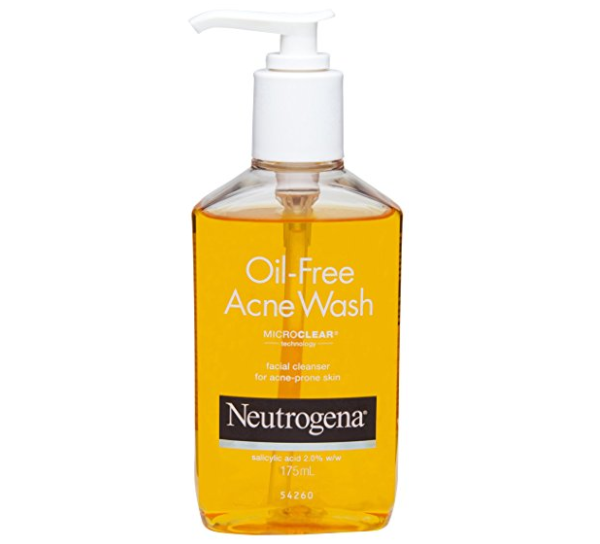 Neutrogena Oil Free Acne Face Wash is one of the best facial cleansers for oily combination and acne prone skin type. This face wash is rich in 2% salicylic acid which means that it exfoliates your skin and keeps the pores on the facial skin clear of dead skin, sebum and bacteria. This in turn reduces the acne and pimples on the face. Moreover, it also keeps the skin free of dark spots and blemishes.
Using Salicylic acid cleansers, can certainly minimizes the chances of break outs and keeps the skin clear. You can use these face washes, 2 times in a day for pimple-free skin.