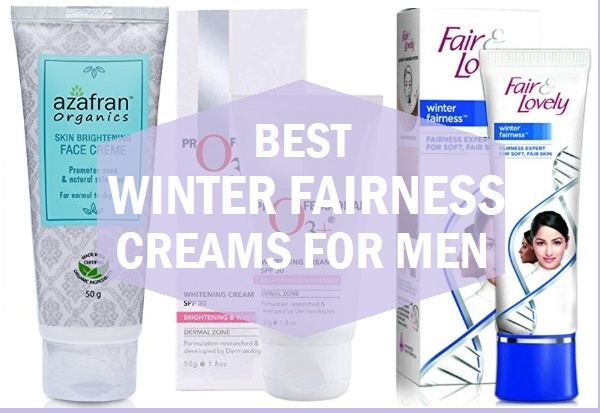 Best Winter Fairness Creams for Men in India for Oily, Dry skin and Combination Skin
Winters affect our skin the most. Because of the harsh winds and cold temperature our skin gets extremely dry and lifeless.  Boys also face the dryness during winter season with their skin getting rough and dull. We have compiled a list of the best winter fairness creams suitable for men with different skin types.
In this article, you will find about the skin whitening creams to be used during winters for oily skin, dry skin and all skin types. Therefore, you can decide as per your skin type. To start with a good skincare regimen during this season appropriate skin cream is a must have.
With the temperature going down, when your sebaceous glands that lubricate, gets less active as compared to hot season. This is why it gets crucial to apply a skin cream to restore the moisture balance. And same applies for oily and acne prone skin type. Cold creams have more emollients in them that nourish your skin and add a protective layer to fight the adverse effects of this season.
Best men winter fairness cream for all skin types
1. WOW Fairness SPF 20 PA++ No Parabens and Mineral Oil Cream
The skin lightening cream comes with SPF 20. It's a good day cream to be applied during winter season and is appropriate for all skin types as we mentioned. The cream contains the extracts of saffron, Mulberry and liquorice that help to brighten your dull and Shallow skin tone. It is suitable for men of all age groups due to its paraben free and sulphate free formula. This is one of the best organic and chemical free products to whiten your skin.
How to use: Gently dot little bit of this winter moisturizer cream all over the face and massage. It can be applied once during the daytime and during the evening though is not a night cream.
2. Azafran Organics Skin Brightening Face Creme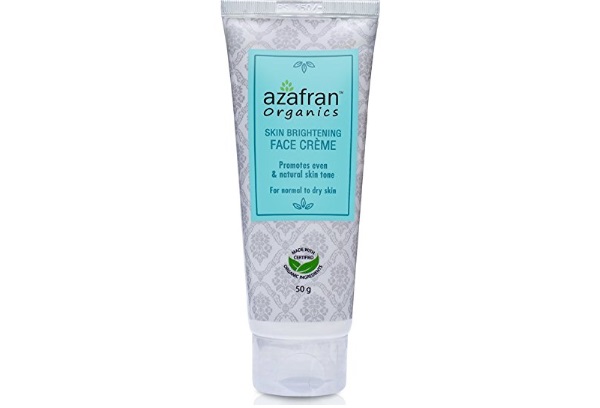 The organic skin cream is suitable for normal to combination skin and even the dry skin. But its texture is suitable for all skin type during cold temperatures. It promotes natural and even toned skin that we all need. The brightening action of this cream makes your face look lively and moisturized. It is rich in Soya butter and coconut oil that lighten dark pigmented skin.
How to use: Take some of the cream and dot it on the face and neck. Using the fingertips, gently blend and massage it for few seconds. Apply it every day two times to get beautiful skin.
3. Olay Natural White 7 in 1 Glowing Fairness Day Skin Cream
As the cream contains SPF 24, it is a perfect sunscreen plus winter cream for the day time. It gives you a glowing fair complexion and its light texture is perfect for men with all skin types. Even for Acne prone skin, the cream is not at all greasy and won't block your pores. The subtle glow that the cream brings is beautiful. It is the perfect cream to be used by men during winter season.
4. O3+ SPF 30 Whitening Cream for Skin Brightening & Whitening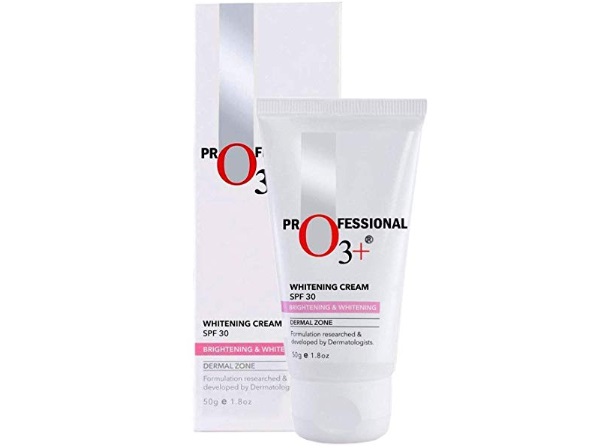 When you need a sunscreen and fairness cream in one product then this is it. The cream contains SPF 30 with a whitening formula that is made with years of research by the Dermatologists. The cream protects skin from sunrays and lightens your skin tone with regular application.
How to use:
Apply the cream generously all over your face and neck. It can be used 10 to 15 minutes prior to going out of the house.
5. Himalaya Clear Complexion Day Cream

It has a light texture and a beautiful peachy color. Being formulated with liquorice and white dammar, this clear whitening day cream is a perfect winter companion for all skin types.
How to use: You can apply it two times in a day to get healthy bright complexion.  This is the best cream especially for the winters.
6. Lotus Professional PhytoRx SPF25 PA+++ Whitening and Brightening Creme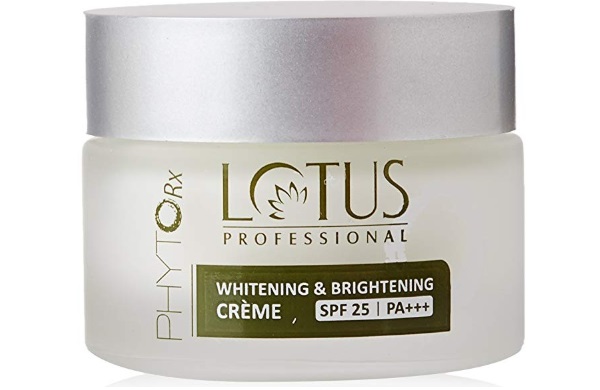 To get the device away during winter season the moisturizer is perfect. It is a natural product that gives you UV protection of SPF 25 and is incredibly softer. It is a good moisturizer to beat the winter cold temperature to maintain light skin. It is safe for all skin types.
How to use: Wash the face and apply the cream. Massage it on the face and leave it. No need to apply additional sunscreens as it has SPF 25 already.
7. Blue Nectar Ayurvedic Brightening Cream And Lightening Cream

The lightening cream is easy to blend on your skin. For those seeking 100% natural and herbal whitening cream should definitely use this. It reduces your pigmentation and also lightens the dark circles that can make you looks old.  The dark circles looks extremely weird when you are young and makes your eyes look sunken. It gives you visible effects within 3 weeks of usage.
How to use: You can apply it two times in a day. Since, it does not contain sunscreen protection, it can also be applied as night cream.
8. Fair and Lovely Winter Fairness Cream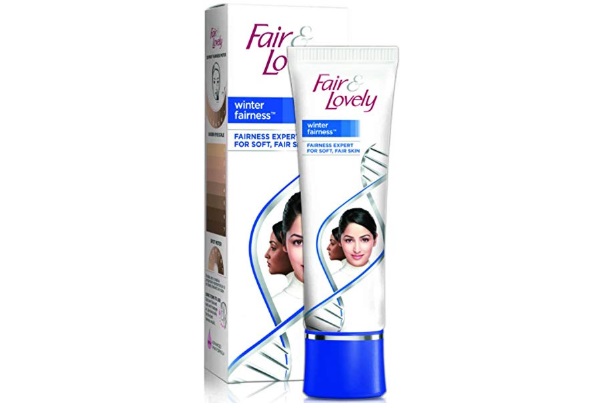 The winter fairness cream is exclusively made to give you soft and fair looking skin without being dark like the regular cold creams. It is enriched with 24 hours Moisturizers and advanced multivitamin. It also contains the sun protection that fights UVA and UVB rays. Men with all skin types can try it during cold season.
9. Fair and Handsome Winter Cream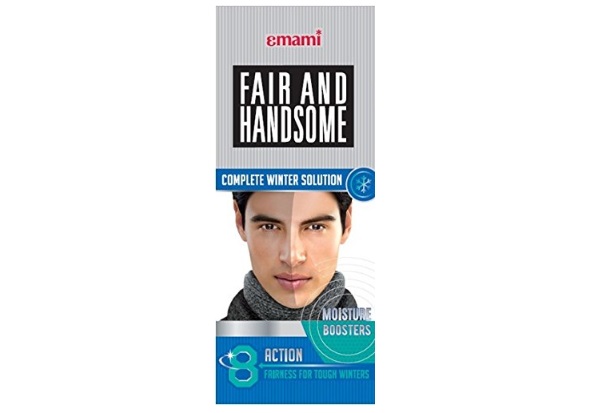 The men's winter fairness cream is perfect for men with all skin types. It is not greasy rather has an oil-free formulation which leaves your skin brighter on application and gets inside the skin layers easily. And is not leave as she or thick white layer of the skin.
10. VLCC Insta Fair & Glow Moisturiser Cold Cream

This is the option where you get benefits of a cold cream and fairness cream. It is a multipurpose product that will help to brighten your skin and also keep skin moisturized long time.  VLCC Winter cream has whitening properties of Mulberry and licorice. These 2 ingredients are immensely beneficial if you would like whiten your skin.  It is one of the best cold creams for winter season.
Best Whitening Winter Creams for Men with oily skin in India
In this part of the article, you'll find the creams appropriate for oily-combination and even acne prone skin.
11. UrbanGabru Insta Glow Fairness Cream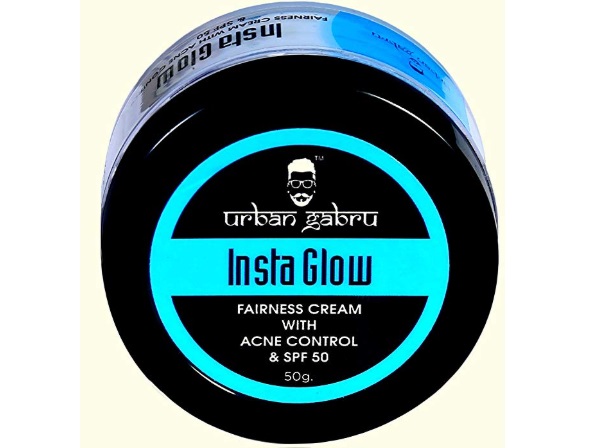 With this men's product you get the benefits of a fairness cream and acne control product. It also has SPF 50. While applying this cream during winter season, you are preventing the acne and getting the SPF 50 so that even when you're roaming in the sun or basking in the sunlight you are not tanning. It will prevent your acne and make skin pimple-free. As per us, this is one of the best fairness, daily-use, anti pimple cream for men and a sunscreen too.
12. Assure Complete Fairness Cream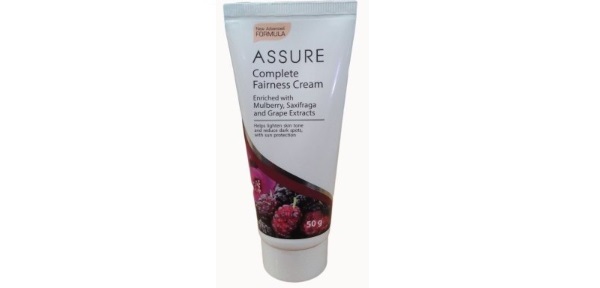 It help to lighten the skin tone also minimizes the appearance of dark spots. When your skin is badly inside during Cold season this is the last thing that we would want. This cream does exactly for us to get rid of this issue.
13. Iba Halal Care Fairness Face Cream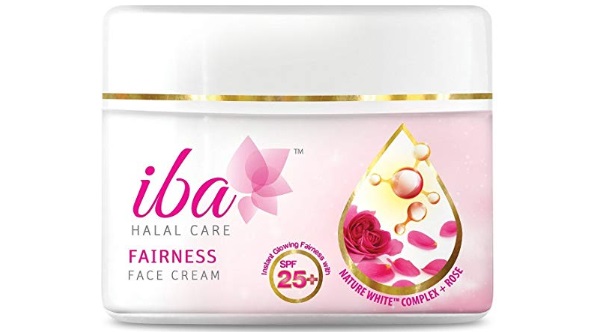 This natural skin whitening ingredients that has vitamin B3 and vitamin B5 which is excellent for even toned skin. It has a texture which is suitable for oily skin. The cream also stops the melanin formation in excess amounts, therefore your skin naturally appears smooth and fair.
14. L'Oreal Paris Skin Perfect 20+ Anti-Imperfections Cream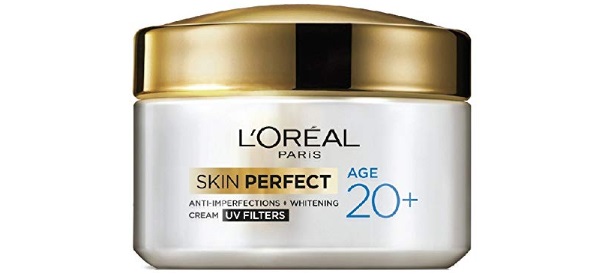 When you are in twenties you need Skin brightening and relief from the blemishes and. this day cream is suitable for people in their 20s to reduce some lines and to get away with those spot that can make your skin look pigmented.
How to use: Cleanse your skin using the L'Oreal Paris cleansing foam. Apply the cream on the face and neck. Massage to blend it well in your skin layers. Use it once during daytime to keep skin even tone and glowing.
15. Lotus Herbals Whiteglow Skin Whitening and Brightening Gel Cream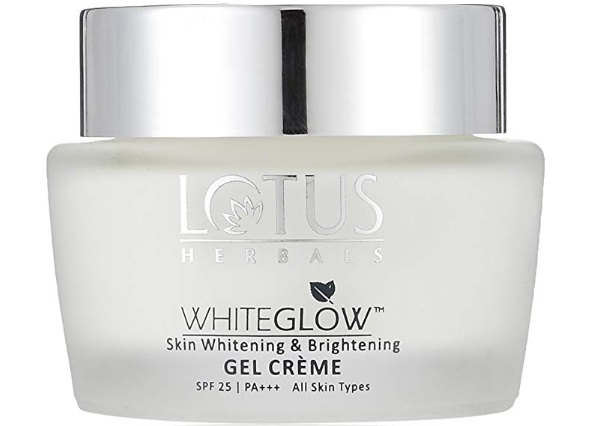 This is one of the best fairness creams for winters for men. It helps to enhance your skin's natural repair system. It's a concoction of natural ingredients that boost the tissue regeneration and skin's clarity. Application of this cream makes your face glow.
16. Meglow Premium Fairness Cream
The paraben free and oil-free product is suitable for men to get fairness even during the winter season. It's a perfect cream for men who have got very oily skin as the formula of this isn't sticky and gets inside the layers perfectly.
How to apply: Wash your face with the suitable cleanser. Apply the cream on the face while using the tips , massage the cream on your face.
17. Oshea Herbals Cocowhite Fairness Cream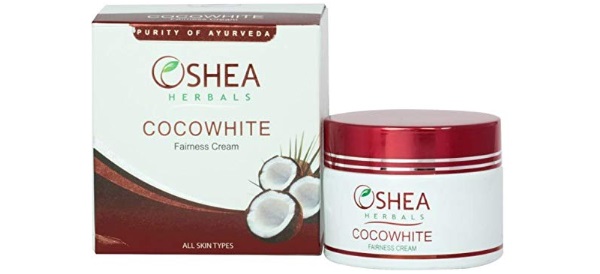 It's an effective skin whitening cream is perfect for winters for oily skin. Even though it contains coconut extract but it is not a tall crazy or something that can block your skin pores. You would want to use cream like this that brighten your face instantly. The product helps to prevent the melanin production and brings out an even tone complexion. It can be used two times in a day. As it does not have SPF for the daytime it's better that you wear sunscreen before applying it.
Best Fairness Winter Creams for Men with Dry Sensitive skin
This section has high moisturizing whitening products that men with rough skin can try.
 18. O3+ Men Ocean Meladern Whitening Cream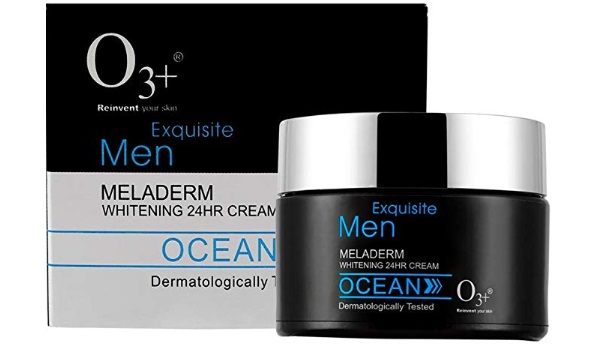 This is one of the best whitening creams for men that can be tried it during winter season. The B-vitamins moisturizing formula does not leave you sticky and dark but gives the adequate amount of hydration so that your face looks so bright and not dull. 
19. Oriflame Essentials Fairness Protecting Face Cream SPF 10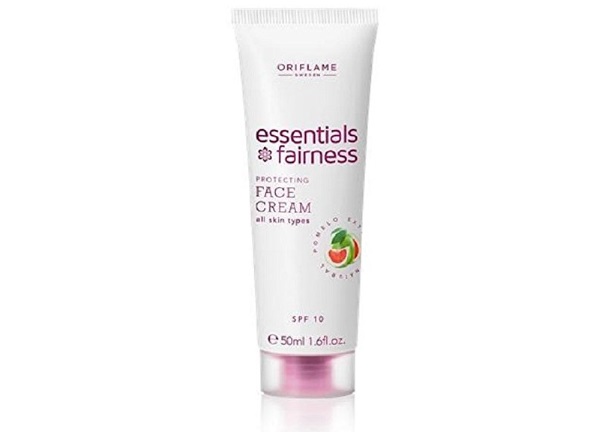 Coming with the mild SPF 10, it is a suitable daily use cream for winter season. It gives you fairness and protection from the cold weather. The brightening cream is non-sticky and contains the goodness of fruit extracts that will make your spots go away quickly.
20. Kama Ayurveda Eladi Hydrating Ayurvedic Face Cream
In the brightening face cream, there are pure essential oils like rose and Jasmine. It brightens your face during the winter season and is non sticky. It gets applied nicely without leaving those edges or residue. It is one of the best winter creams for dry skin. 
21. Biotique Coconut Whitening and Brightening Cream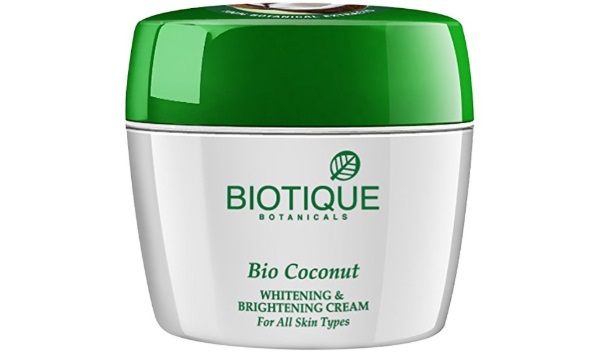 With its coconut extracts, the whitening cream would fade away your dark spots and blemishes. Its moisturizing texture is suitable for dry skin.  It is a suitable winter creams for all skin types that helps to take away the dullness. It is 100% natural and Organic product.
How to use: Apply the cream for few minutes so that it improves blood circulation and can be applied two times in a day and night cream as well.
22. Avon Care Fairness Cold Cream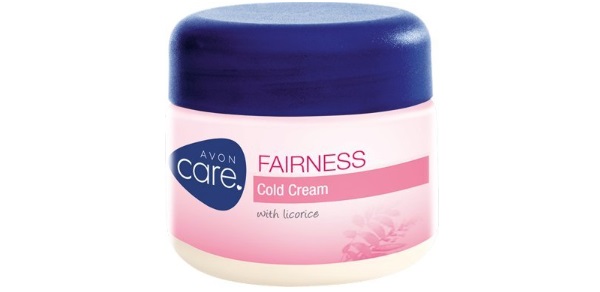 It lightens your skin tone without damaging the skin. This can be applied every day and gives you 24 hours moisturization even during the winter season. It is perfect for dry skin and sensitive skin. 
23. Kaya Skin Clinic Brightening Day Cream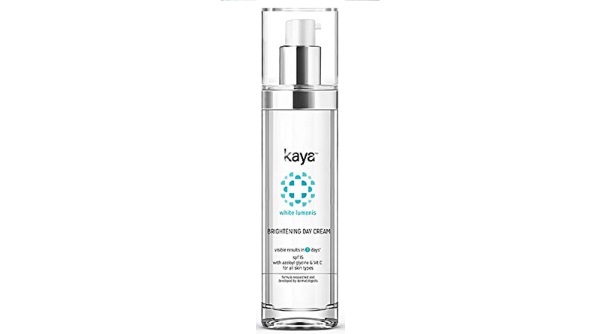 The cream improve skin texture. Coming in a pump dispenser, it's very easy to use and carry. How to use: just amount and face and neck. It is a dermatologically developed formula.
24. Lotus Herbal Nutranite Skin Renewal Nutritive Night Cream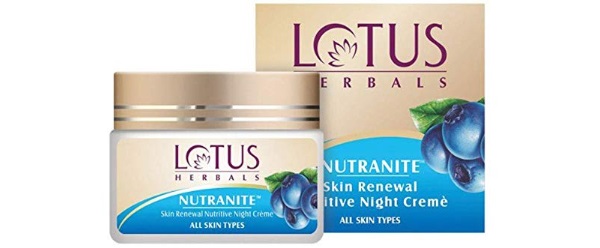 The nutrient rich formula of this cream helps to promote the tissue regeneration. It is high in  Alpha hydroxy acid from grapes that are natural antioxidants. It is one of the best creams for dry skin to fight the winter roughness.
How to use: Take the cream in your palms and rub. Dot it all over your face and neck area. Massage gently using the fingertips and allow it to seep in the skin layers.
Hope our list of the best winter fairness creams helped you in deciding the most suitable and in your budget product.