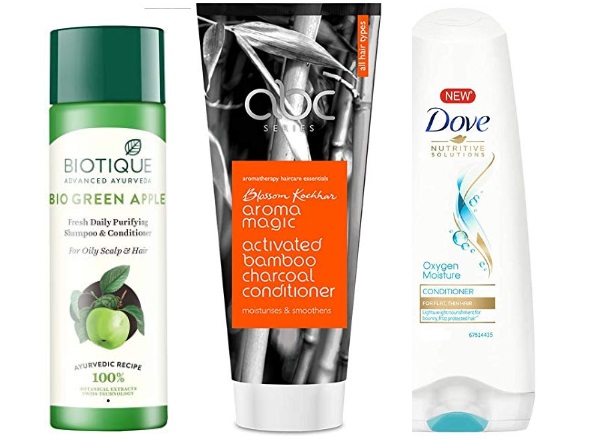 As they say when you have oily hair, then you do not want to put anything that can make them oilier or weigh them down. But thankfully! there are conditioners available  which are formulated for oily hair and scalp. These conditioning products does not make your hair greasy or flatten them down but just to give the right amount of moisture to keep them manageable. Other than that you can also use the right shampoo for oily hair along with these conditioner.
So, we have compiled a list of the best hair conditioners suitable for oily hair that you can try. Most importantly these are easily available and are affordable.
List of the Best Conditioners for Oily Hair and Scalp for Men (2022)
1. Biotique Bio Green Apple Fresh Daily Purifying Shampoo and Conditioner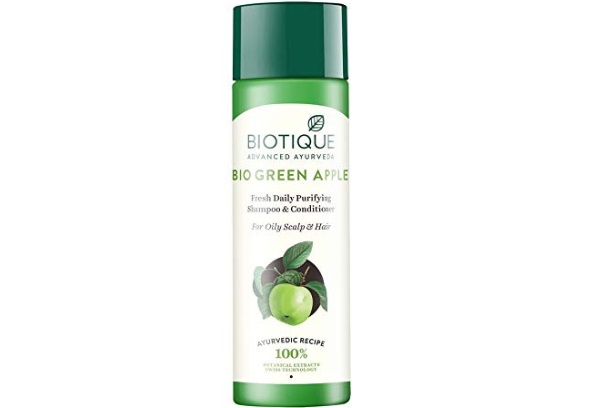 The multipurpose product act as a shampoo and conditioner for your oily hair and scalp. It is rich in bio green apples, this is the best conditioner for oily hair. It is excellent in minimizing the oils and increases the much needed bounce to your hair. It gives you a refreshing feel after the use. The product can be used every day. Just shampoo your hair and dab out the excess water. Apply the conditioner on the hair ends and mid-lengths Wait for 2 minutes, then rinse it off.
2. Aroma Magic Activated Bamboo Charcoal Conditioner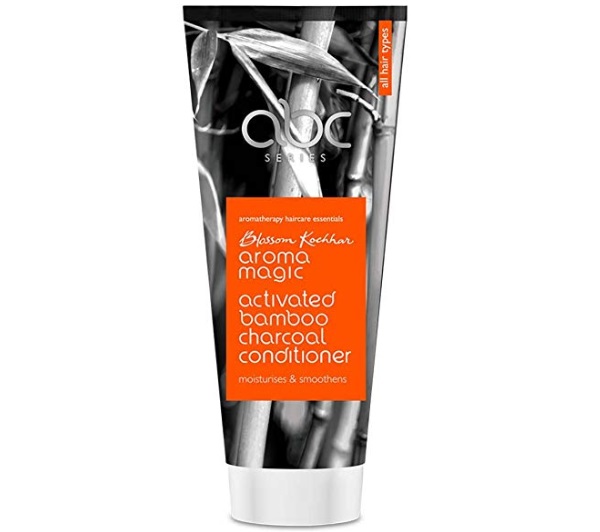 When they say a product is rich in activated charcoal that means that it will draw out the harmful bacteria, toxins, pollutants that trust and impurities. This conditioner is wonderful in lifting the oils and product residue from the hair effectively. This activated charcoal conditioner can be applied two times in a week to get beautiful oil-free and voluminous hair.
3. Dove Oxygen Moisture Conditioner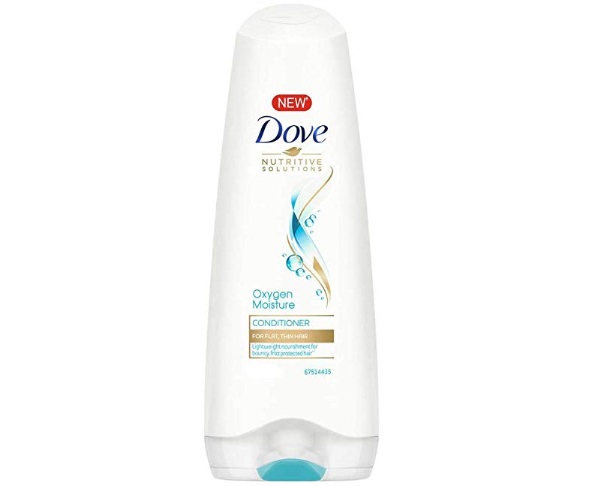 The Oxygen rich hair product helps to calm down the frizz and to boost the thickness and volume. The shampoo has oxy fusion technology that will transform your dull and oily hair into beautiful Salon like locks. You can use this every day because of its light, gentle formula that is safe and non-harmful. This is best conditioner for oily scalp.
4. TRESemme Spa Rejuvenation Conditioner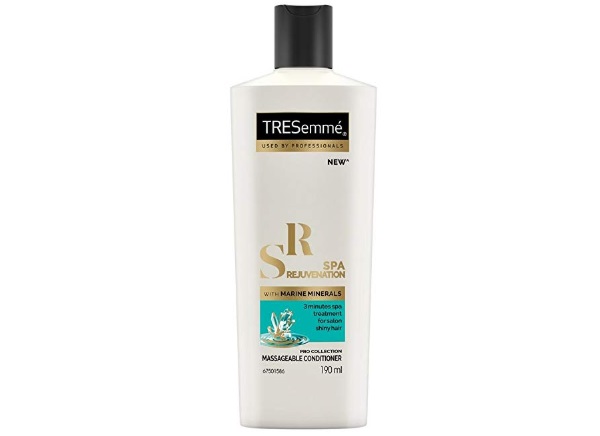 To get the benefits of hair spa to make your hair look thicker and shinier, this product is wonderful. It is formulated with the mineral Complex and essential nutrients that gives moisturization without making your hair sticky or flat. The shampoo is suitable for Indian hair types during the humid weather as well. It is also safe for chemically treated hair. You can apply this from the mid length to the dry hair ends and rinse after 2 to 3 minutes. It is one of the best conditioner for treating dry hair ends.
5. Dove Rejuvenated Volume Conditioner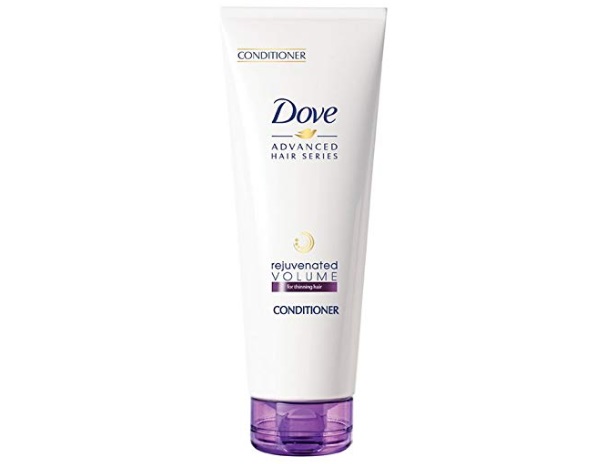 Dove Rejuvenated volume conditioner is made to give you double volume and Shine. It is suitable for all hair types but when you greasy hair with dry hair ends, this is appropriate. It lifts the excessive oils and makes sticky hair lively. For voluminous looking strands this is one of the best affordable hair conditioner.
6. L'Oreal Paris Extraordinary Clay Conditioner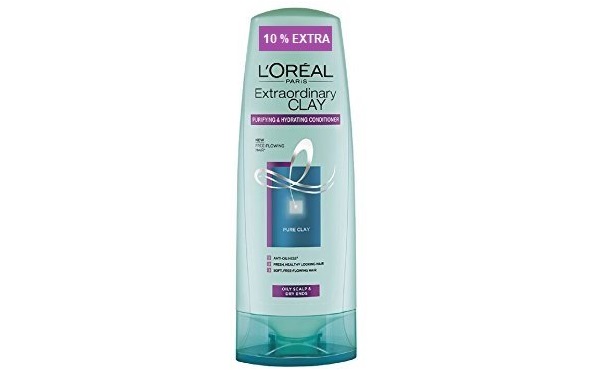 Clay has excellent properties to lift oils, sebum and dust effectively. Not only in hair care, in skin care as well, clay is exclusively used to combat oiliness. Use of this hair conditioner, takes off the oiliness from the scalp and roots. It keeps the men's hair hydrated yet does not make them sticky. It is one of the best conditioner for flat and greasy hair.
7. Sunsilk Lusciously Thick and Long Conditioner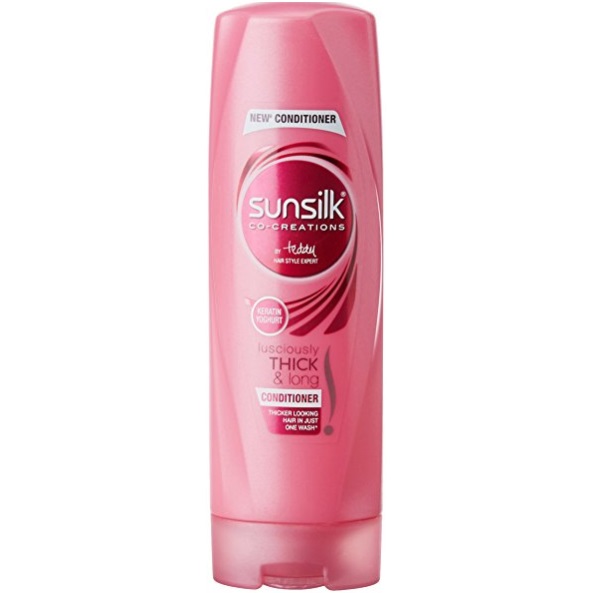 Sunsilk thick and long conditioner is made with yogurt proteins and keratin complex. This is an amazing conditioner with pleasant smell. It lathers well and gives conditioned hair without losing the volume. For thick hair, this is the best hair conditioning product. Even, if you have curly hair, then too it works better.
8. Garnier Ultra Blends Henna Blackberry Conditioner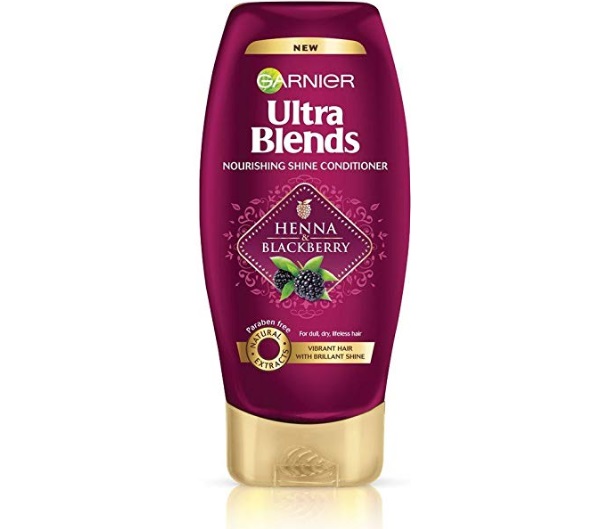 Garnier Ultra blends is the most popular hair Care range from this brand. The conditioner is rich in Henna and Blackberry that is known to give immense volume to your dull hair. It is rich in vitamin C which works excellently on oily hair and scalp. This is the best hair conditioner to give new life to your sticky and greasy hair. It is also safe to be used on daily basis.
9. StBotanica Activated Charcoal Hair Conditioner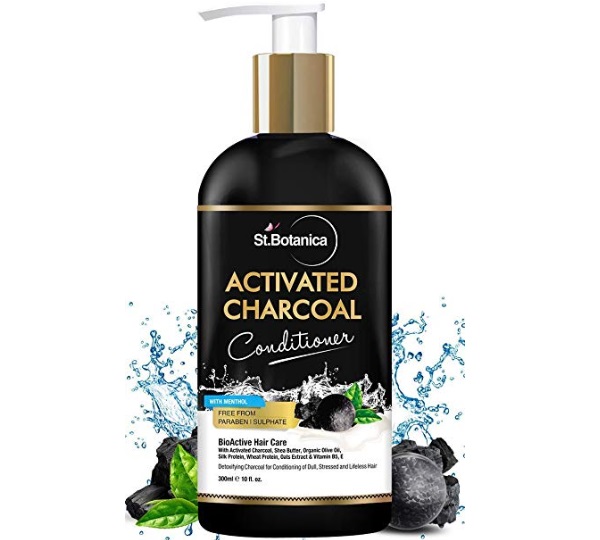 The hair conditioner with activated charcoal also contains active menthol, organic olive oil, shea butter, wheat proteins. It lifts the oils and impurities from your scalp and hair. The product renews the hair follicles so, that they break lesser and look noticeably smoother. The wheat proteins leave the men's hair bouncier and full of energy.
10. OGX Tea Tree Mint Conditioner
The Tea tree and mint is an excellent combination when you have oily hair with dandruff. The reason is tea tree helps to remove the excessive oils and infuses moisturization to the hair cuticle. It also contains micro-infused peppermint oil which gives bounce and body to your hair. The conditioner is perfect to add moisture and strength. It is suitable for all hair types, by the way.
These are the top best conditioners for oily and frizzy hair which are available in Indian market. If you have been thinking which is the best one for you then you can pick the one according to your requirement.