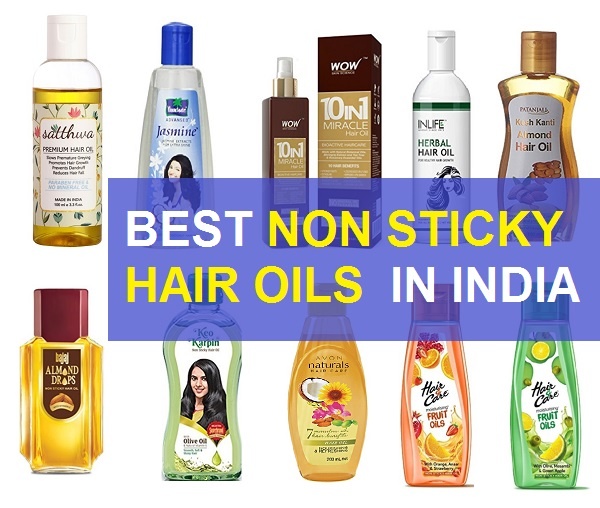 Best Non Sticky Hair Oils for Men and Women in India with Prices and reviews
Hair oils are important for men as they do not wish to get the dry or unruly hair. But using the hair oils daily can be daunting as they can make the hair sticky and appear clumped. Now you must be thinking that you can use hair gels and hair creams for daily use but to be honest, daily use of such hair styling products can be harmful for everyday use. So, use of light weight oil is recommended for oily scalp and hair. But what does the best non sticky hair oil means? It means that a hair oil that can be used every day basis without getting sticky or oily on the hair. Such oils do not make hair stick together and give you those clumped hair strands. Some of these oils are also meant for the hair growth purpose as well. Let's check out the best non greasy hair oils in India.
Top 10 Best Non Sticky Hair Oils in India 2022
Wondering, which are the best selling men's light hair oils in India? Then here is this exclusively list created by our team which you must check before buying a light hair oil in India. We have come up with the list of the top rated non sticky hair oil brands in India for men and women.
1. Satthwa Premium Hair Oil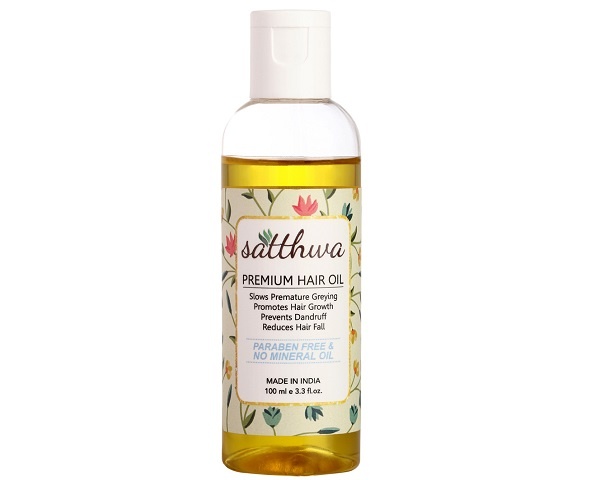 What makes it popular is the mix of 9 specially researched oils, each with its own unique property for promoting healthy scalp and healthier hair. Together these oils show four major benefits. Omega 6 and 3 fatty acids combats excess hair fall, D-Alpha Tocopherol or vitamin e promotes hair growth, antibacterial anti-dandruff properties, ricinoleic acid slows premature greying. Over the last 3 years, it has sold over 40,000 units and is rated as one of the best lightweight hair oils in India.
2. Parachute Advanced Jasmine Coconut Hair Oil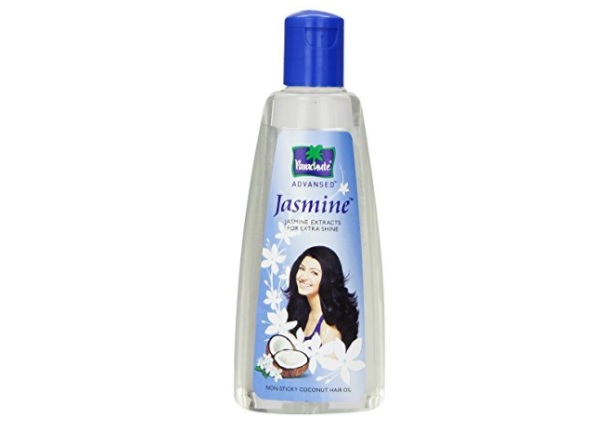 You may have always wondered about a oil which can make your manes look silky and at the same time non sticky. To fulfill your needs, parachute has recently launched advanced jasmine coconut hair oil. This oil is made to make your tresses smooth and shiny. It contains natural extracts like jasmine flower oil, which does wonder on dry and damaged hair. Just a few drops are enough for the all day to look clean fresh and stylish. You can also use it as a serum or a leave in conditioner.
Features and Review
A natural hair care solution

Makes your hair look shiny and full with life

Best non sticky hair oil in India

Improves hair quality

Pleasant fragrance

Does not contain harmful chemicals

Keeps dryness and flakiness at bay
3. Yuana Premium Hair Oil cum Hair Serum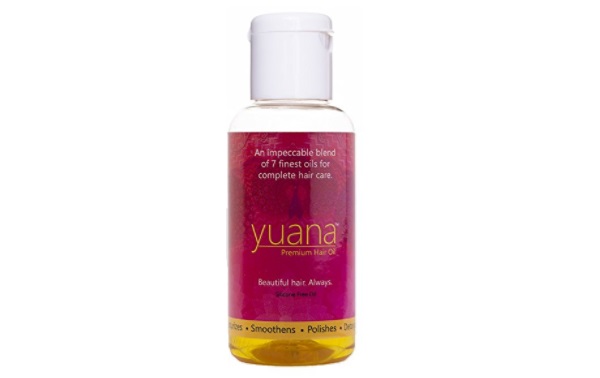 Are you someone who is dealing with multiple hair problems daily? Then you are at the right place because this hair oil can actually cure issues like hair fall, dullness and roughness of hair. Yuana is a non sticky hair oil which can be applied as a hair serum for styling. It tames down the frizz and give required nourishment to your hair. It contains natural oils like olive oil, sesame oil, almond oil and coconut, sunflower, mustard oil. This hair oil can promote hair growth and reduce hair loss and graying of hair after a regular use. Massage a few drops of this oil into your hair and leave it overnight, wash it with a mild herbal shampoo following with conditioner for best results.
Features and Review
Made with natural oils and is best non-sticky oil for hair

Does not contain silicone and parabens

Can be used as a serum for protecting the hair against humidity and pollution

Deeply nourishes your hair

Can be added in hair colors for extra shine and smoothness
4. WOW 10 in 1 Miracle Hair Revitalizer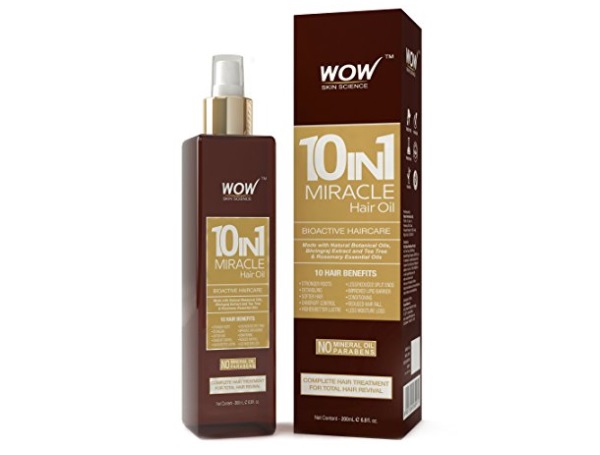 This light weight hair oil is a complete must have for men. You can understand everything about this oil after reading its name. As the title states it's a 10 in 1 miracle oil, which really does miracle on your hair. It targets major 10 hair problems which every man faces in his daily life. This oil comes in a spray bottle which sounds very fun to apply. It contains biotin extracts and biotin vitamins like B5, B7, vitamin-A, vitamin-F  and vitamin-E. All these vitamins play a significant role in our hair health. This oil induces better hair growth, less damage, smoothness and silkiness of the hair.
Features and Review
Targets 10 hair problems

Contains essential oils like Castor oil, Olive oil. Coconut oil, etc.

Filled with essential vitamins

Very handy and easy to apply

No artificial fragrance

No minerals and chemicals

100% natural

Best non greasy hair oil
5. Bajaj Almond Drops Hair Oil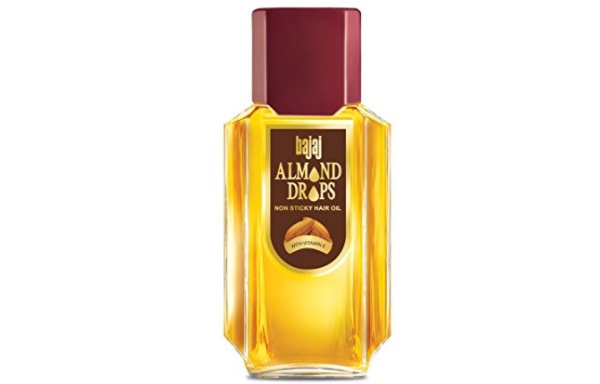 This light hair oil is not only popular with women, but men too. Bajaj almond hair oil is very light in texture  and has a very mild and pleasant fragrance. It helps in taming down the frizz and makes your manes very soft to touch. The oil for hair is easily available at your nearest markets. A few drops of this oil can result in beautiful lustrous hair. It is one of the oldest hair oils made to give nourishment from real almond oil. It has vitamin-E which does wonders for the skin and hair. 
Features and Review
It reduces frizz

Very nice fragrance

Comes in an attractive transparent bottle

Lasts really long

Best Non sticky hair oil 

Can be used as a leave-in-conditioner

Made with almond oil and contains vitamin-E
6. Avon Naturals Nourishing & Refreshing Hair Oil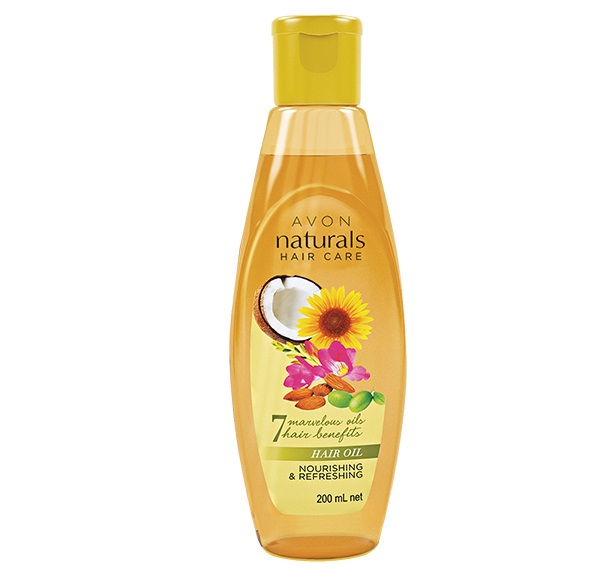 Avon is a well known herbal brand. The products of this brand are really effective and are available easily. This oil is really amazing for all hair types. It treats dandruff, dryness, flakiness and split ends. It is made with essential oils like coconut, sunflower and many more. Avon nourishing and refreshing oil is natural and gives instant results.
Features and Review
It is made with nourishing hair oils

Can be used to improve overall hair health

Promotes hair growth

Works on chemically treated hair

Very effective on damaged and lifeless hair

Sulfate free
7. Keo Karpin Non Sticky Hair Oil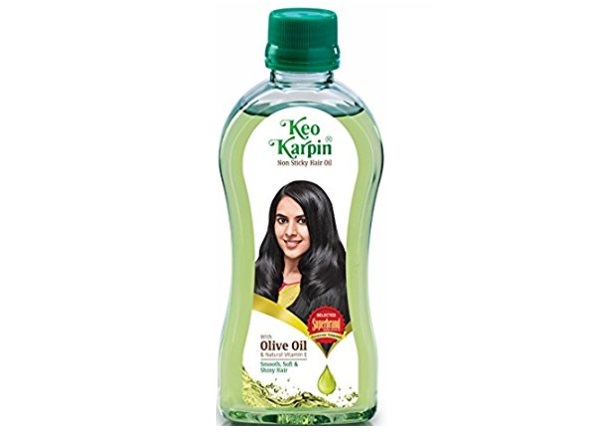 Keo Karpin is a non sticky and light hair oil. It contains olive oil, which ensures better health of hair. Men can use this hair oil daily after or before hair wash. It comes in a small bottle which is very easy to carry at your office or work place. Wheat germ consists of vitamin-E, vitamin-B1, B2, and B6, which is a major ingredient of this oil.
Features and Review
Can be used daily

Contains olive oil and wheat germ oil

Very light on the scalp and hair

Best lightweight hair oils in India

Comes in different quantities

Easily available
8. Hair & Care Fruit Hair Oil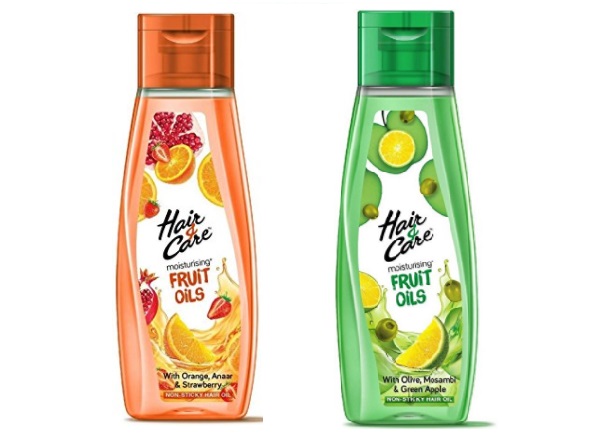 Hair and care is a very famous brand and its products are widely used in India. This hair oil is designed with the power of essential fruit oils like green apple, orange and lime. This hair oil is non sticky and aids in treating hair fall up to 50 percent.
Features and Review
Best hair oil for oily scalp and hair

Contains herbal extracts of neem and tulsi

Reduces hair fall

Can be used before and after hair wash

Widely available in the markets

Has two variants as the orange and the green one
9. Clinic All Clear Hair Oil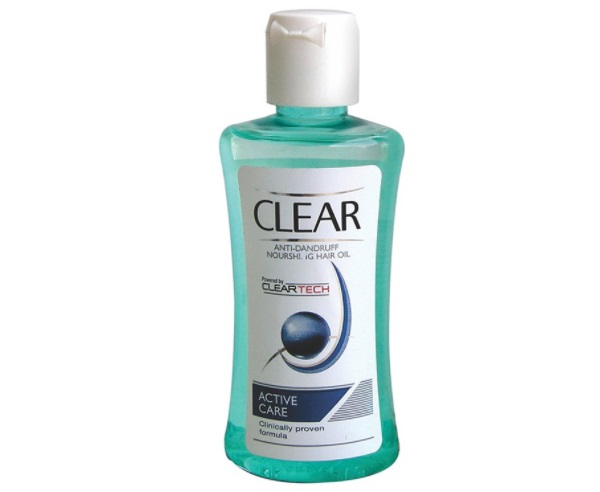 This is the best non sticky hair oil, made to treat dandruff and flakiness of the scalp. It has non sticky and light texture. It contains vitamin-E and sunflower seed oil which are very effective in hair strengthening and removing any fungal infections. The smell is very pleasant and soothing.
Features and Review
Removes dandruff and dryness of hair

Very affordable

Contains natural ingredients like vitamin-E and sunflower oil

Can be used daily as has light formula

Add shine and smoothness to the hair
10. INLIFE Herbal Hair Oil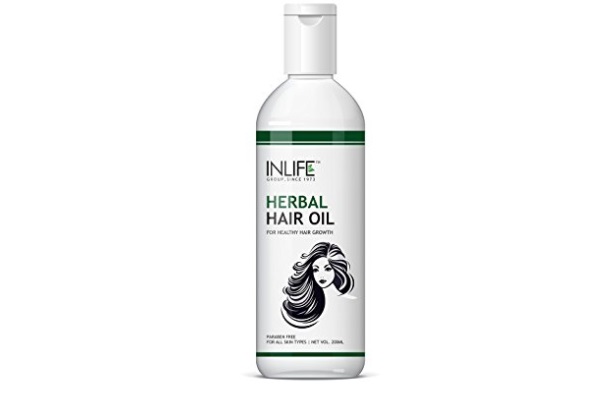 Inlife is a herbal brand started in 1973. It has a variety of products for health, skin and hair care. This herbal oil is mainly made to treat hair problems like hair fall and hair dullness. It is a non sticky hair oil which is paraben free. It contains Ayurvedic ingredients like Brahmi, Amalaki dried fruits, Taila seed oil, etc.
Features and Review
Improves hair growth

Add shine and silkiness

Contains natural extracts

Makes hair healthy and bouncy

Convenient to handle
11. Patanajali Almond Hair Oil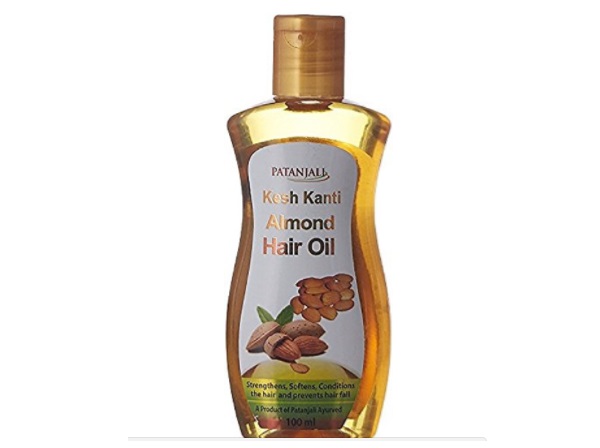 If you are looking for a budget friendly and very pure hair oil, then you can go for this one. Patanjali as a wide range of products which are made with natural ingredients and pure. This Almond hair oil is very effective on dry and damaged hair. It also conditions your manes and make them look smoother and shinier. It should be massaged into the scalp for 2 times a week before hair wash.
Features and Review
It is 100% natural

No chemicals included

Contains vitamin-E and almond oil

Non sticky in texture

Very economic

Easily available at Patanjali stores
These are the best non sticky hair oils in India with Prices and their short reviews. So, you can apply these after hair washing and it can help you get the non sticky feel on the hair. There are a lot of people who would like to know the best hair oils that won't make the hair greasy and oily. These are also extremely good for the daily use as when you use sticky hair oil then they do not make the hair slimy.