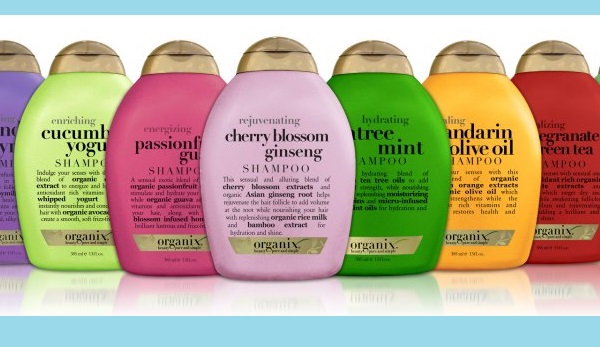 Organix shampoos are high quality ad they have some very high rated shampoo products. The brand makes sulphate and paraben free shampoos that are also free of the chemicals. Here in this article, we have compiled this list of the best Organix shampoos in India for different hair types and concerns that you may have. These shampoos are available online therefore, we have mentioned the portals, you can buy these online from.
List of the Best OrganiX Shampoos in India
1. OGX Ever Straight Brazilian Keratin Shampoo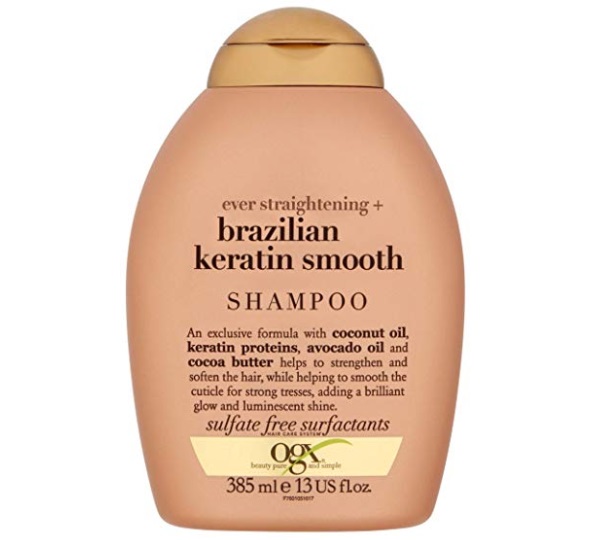 Organix Brazilian keratin shampoo is one of the best shampoos. The shampoo is formulated with an exclusive formula that contains coconut oil, proteins, cocoa butter and avocado oil. The shampoo helps to strengthen the hair and helps them smooth out the cuticle. It adds a brilliant shine and smoothness to the hair. It's a Sulphate free shampoo that is not contain any sulphates, phthalates and paraben.
Price: 725 rupees for 385 ml
2. Organix Thick and Full Biotin and Collagen Shampoo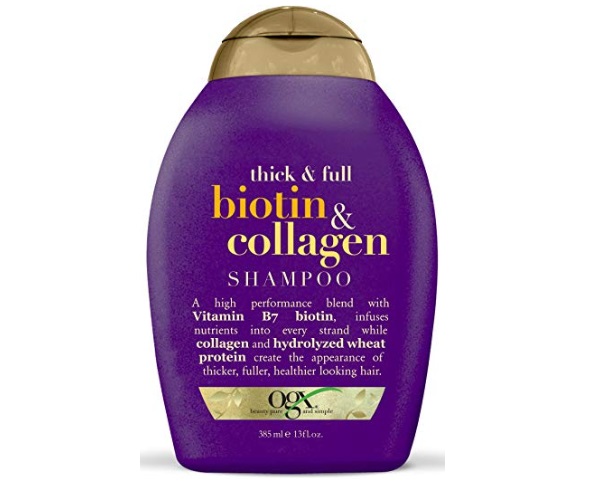 Organix biotin and collagen shampoo is also their best seller shampoo as it contains biotin. Biotin is the protein that helps in hair loss and hair fall. It contains vitamin B7 biotin along with collagen and hydrolyzed protein. It makes hair look thicker and fuller. It can be used twice in a week to help volumizes the thin and slim hair strands.
Recommended for: Thin and lifeless hair
Price: 725 rupees for 385 ml
3. Organix Ogx Niacin 3 and Caffeine Shampoo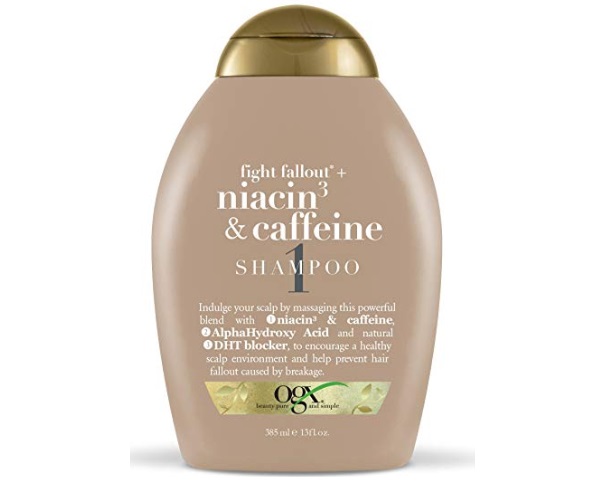 Organix Niacin and caffeine shampoo is a DHT blocker shampoo that is rich in potassium and caffeine. It revitalizes the scalp and stimulates the secretion. It is able to combat the heavy hair loss and decreases the hair falling in clumps. It is actually a natural DHT blocker shampoo.
Recommended for: Excessive hair loss due to DHT hormone
Price: 725 rupees 385 ml
4. OGX Moroccan Argan Oil Shampoo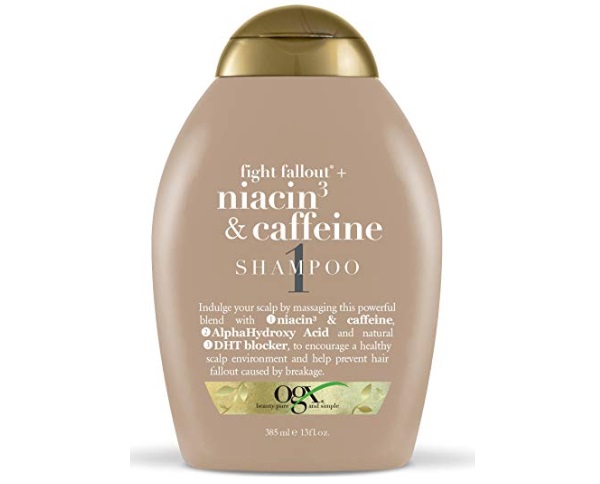 Organix Argan oil shampoo is a very popular shampoo which contains Argan oil of Morocco. The shampoo is formulated for all hair types but it is excessively beneficial for dry and rough hair. Moroccan Argan oil is known for its moisturizing and smoothing properties that helps to revitalizing the dry hair and. It smoothen the hair and gives you silky smooth feel. It can be used daily for very rough and dry hair
Recommended for: Dry and damaged hair
Price: 725 rupees 385 ml
5. OGX Intensely Invigorating + Eucalyptus Mint Shampoo 
Organix eucalyptus mint shampoo is suitable for itchy and scalp with dandruff problem. The shampoo contains eucalyptus extracts along with tea tree oil. It smoothen the hair from Roots to tips. It comes with the itchy and dry scalp with its eucalyptus and mint extracts. The shampoo has a gel formula that nicely clears the scalp.
Recommended for:  Dry and itchy scalp
Price: 715 rupees for 385 ml
6. OGX Gravity Defying & Hydration + O2 Shampoo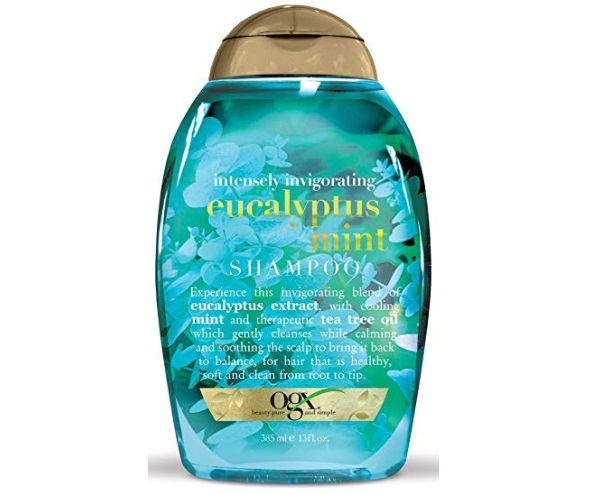 Define hydration shampoo is made for thin hair that needs volume. The shampoo is made with oxygen technology and cloudberry oil. It has a non-greasy formula that moisturizers the hair but does not make them crazy or heavy. It gives the thin hair life and makes them voluminous.
Recommended for: Thin and fine hair
Price: 725 rupees for 385 ml
7. OGX Sensually Soft Tsubaki Blossom Shampoo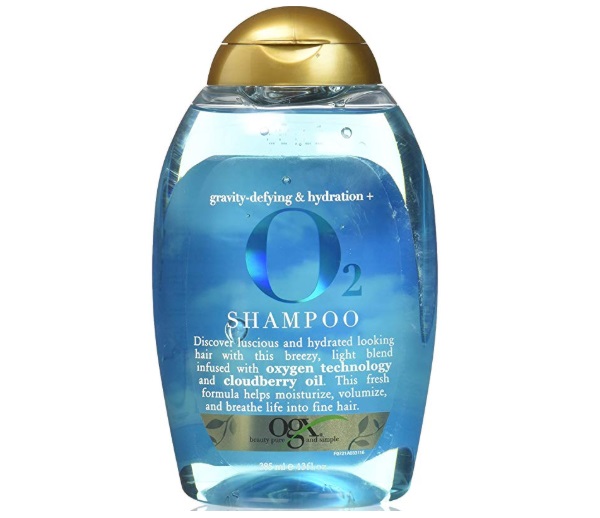 It is a SLS free shampoo that is made with the tsubaki Blossom extracts along with the bamboo oil. It vitalizes the hair and scalp and makes them smooth and soft to touch. The shampoo is a lightweight gel based shampoo that is suitable for everyday use. It gives a very exotic smell to the hair that you feel fresh.
Recommended for: All hair types
Price: 720 rupees for 385 ml
8. Organix Macadamia Oil Shampoo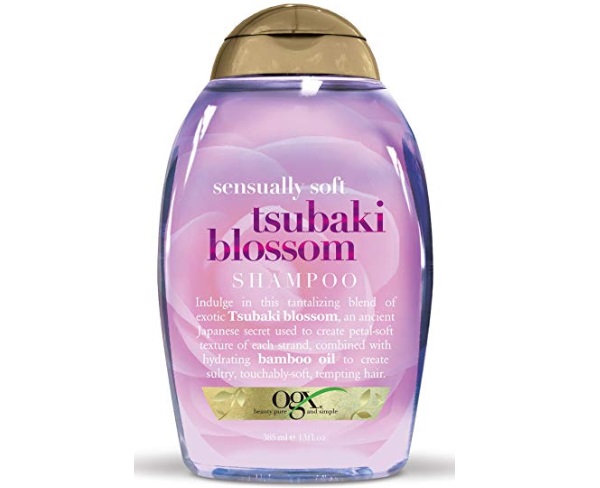 This Macadamia oil shampoo is an ultra-moisturizing shampoo which is infused with oil, sugarcane extracts and bamboo extracts the shampoo is needed to treat the extremely dry hair and split ends. It makes rough and dull hair smoother and brilliantly shiny. It also smoothen out and prevent the split ends them from spreading. It shows results from the first two three uses.
Price: 799 rupees for 385 ml
9. Organix Hydrating Tea Tree Mint Shampoo 
The Tea tree and mint shampoo from Organix is a hydrating shampoo which has moisture and life to your hair. It has micro infused peppermint oil that keeps pH balance and hydration. Along with that it also contains milk proteins that keep hair smooth. It is made for all hair types.
Recommended for: All hair types
Price: 720 rupees for 385 ml
These are the best organic shampoos available in India. Have used this brand before? Out of that Organicx Argan oil shampoo and Macademia oil shampoos are the best.