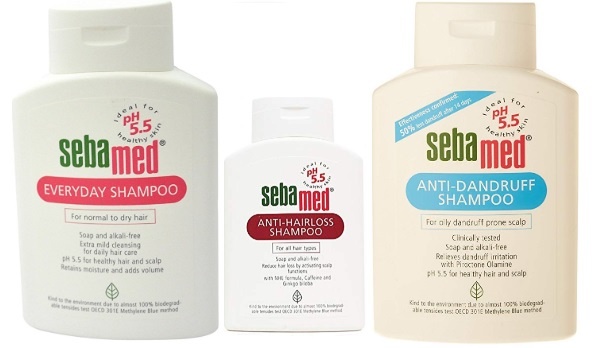 Sebamed is a popular brand that is known for high quality products. We have compiled a list of top best Sebamed shampoos available in Indian market. Your hair is your crowning glory and you would definitely like to keep them healthy and shiny. Sebamed shampoos are of very high quality and give you that extra nourishment without the chemicals. They have different types of shampoos that this brand formulates so that you can pick up the one that suits your hair type the most.
Top Best Sebamed Shampoos in India
1. Sebamed Anti-Dandruff Shampoo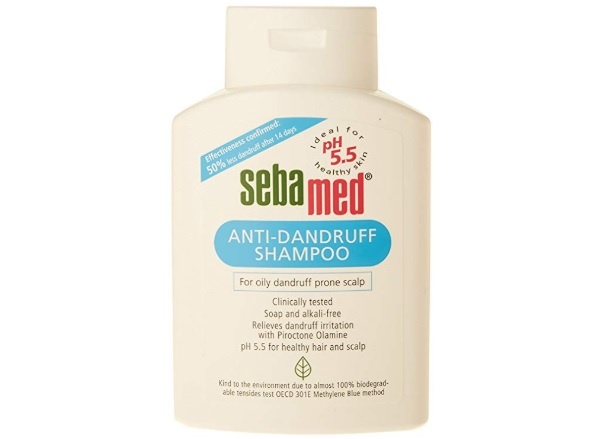 It's an anti dandruff product that is suitable for oily and dandruff prone scalp. It is a clinically tested shampoo that is soap and alkali free. Upon application, from the first time itself it clears the dandruff irritation and maintains healthy pH value of 5.5. It is 100% soap-free therefore, will not dry your hair. It's a mild shampoo for controlling dandruff and to give your hair smoothness and Shine. It is rich in piroctone olamine that helps to cleanse the dandruff flakes and infection faster. The product claims that after 2 weeks you see 50% less dandruff.
2. Sebamed Childrens' Shampoo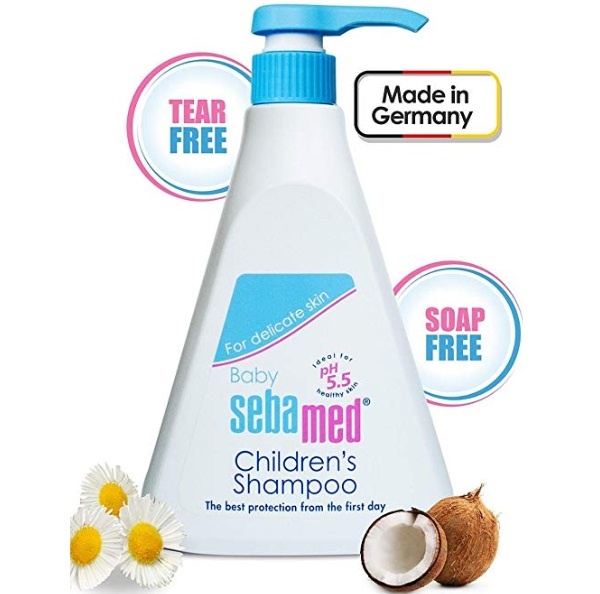 The children's shampoo is perfect to give the best cleansing for your child's scalp. You can wet your baby's hair and take 1 to 2 ml of the shampoo. Dilute it with some water. Massage gently on the scalp for few minutes. Rinse with clear water. It is a sugar based mild cleanser that also contains chamomile. The shampoo has extra mild active surfactants. The pH balanced formula does not make the scalp itchy or dry after the application. The most important factor is that it has a no tears, no burning or stinging in the eyes formula. It also contains the extracts of coconut in it.
3. Sebamed Everyday Shampoo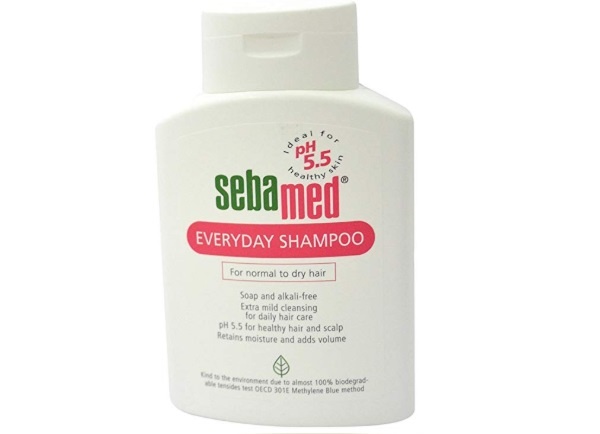 A lot of people who work in an environment where they have to wash the hair everyday due to oils, dust, impurities etc, this is the best option. Not just that, people who would like to keep the hair fresh and clean like several men would do. The shampoo is best for daily using. It is formulated for normal to dry hair. The shampoo product is 100% free of soap formula and is paraben free. The mild cleansing formula is best for daily hair washing. It also maintains pH of 5.5 for healthy hair and scalp. The shampoo on application, maintains integrity of your hair by enhancing shine and leaving them softer. This does not strip natural lubricating oils from your scalp as the formula is very gentle.
4. Sebamed Anti-Hairloss Shampoo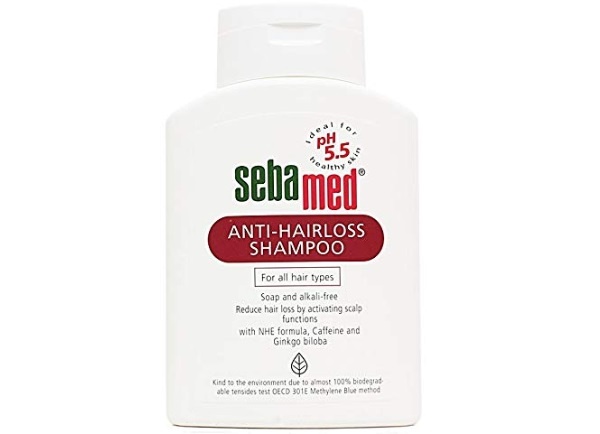 The anti hair loss shampoo is one of the best shampoos to get back the shed hair. The shampoo has a mild formula that is free of soap and alkali. It has an edge complex which is a derivative of Vitamin B substance like niacin. It promotes the health of your scalp and reduces the hair loss by multiple benefits. It helps you combat the androgenic alopecia as well as hair loss due to weak hair roots. It is one of the best anti hair loss shampoo available in India. The price is expensive considering its shampoo bottle of 200 ml only. It can be used every day or as required. It also contains caffeine and ginkgo biloba that have proven beneficial in DHT blocking as well.
5. Sebamed Anti-Dry Revitalizing Shampoo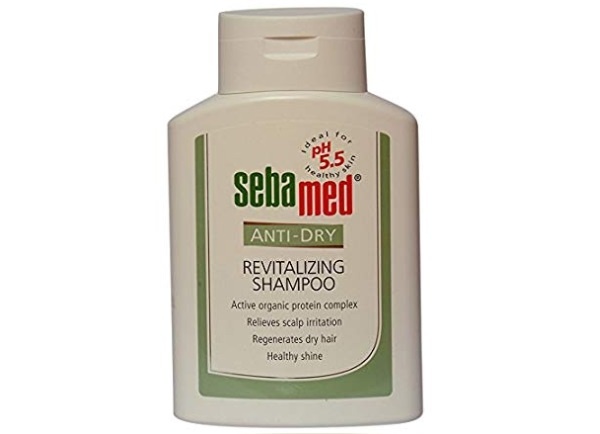 The anti-dry revitalizing shampoo, is exclusively formulated with the protein complex that is perfect for the dry hair. So, basically the shampoo works for hair that is dry, rough, unmanageable and frizzy. Even for split ends, this shampoo works the best. It will leave the scalp residue buildup by removing it effectively. It has pea protein along with soy protein that helps to smoothen the hair cuticle and gives you smoothness. The dermatologically tested product is one of the best shampoos to combat the dryness. It also maintains pH value of 5.5.
So, guys this is the list of the best Sebamed shampoos available in Indian market. The shampoos are basically available online easily rather than in stores. Online you can also get some extra discount and heavy discount during the sale. Make sure that we use the one that suits your scalp and hair type. The shampoos also have their own corresponding conditioners, in case you would like to use the shampoo and conditioner from the same brand.