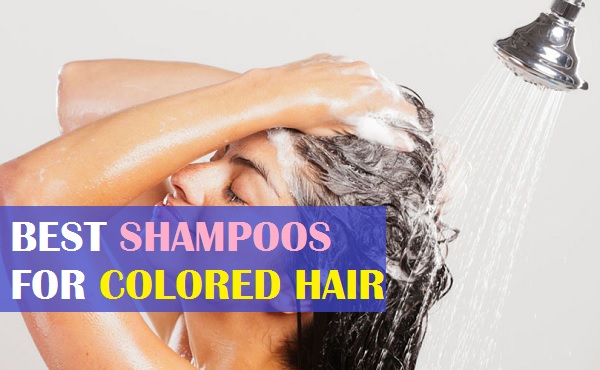 Color treated hair require special shampoos to preserve the color and its vibrancy. So when you just had a new hair color then, you start to wonder which is that shampoo that I should use to protect my color and to make it last longer? Picking up a shampoo that can help you prevent the color loss and its radiance is extremely important. People go for chemical treatments and colors on their often worry about the best shampoo that can restore the color and make it last longer. Here we are sharing the best shampoos that will help you with your colored hair. Which are the best shampoos for colored hair available in India.
If you are wondering do you really need a shampoo for your colored hair then yes you definitely need a special shampoo which can restore the color balance and retain the vibrancy.
Other than that you can also make sure that you wash your hair with cold water that helps hair color from fading away faster.
Most of your regular use shampoo are not formulated for your colored hair therefore the use of a shampoo that is specially formulated with ingredients that restores the color and helps it from getting faded fast, is a must have.
Best Shampoos for Color Treated Hair in India (2021)
In this list you will be finding a best shampoos for color treated hair available in India.
1. St Botanica Moroccan Argan Hair Shampoo with Organic Argan Oil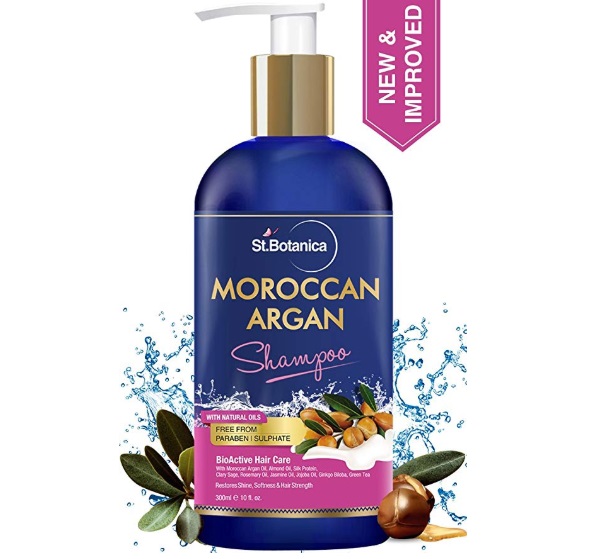 This shampoo comes in a pump packaging. And it also has Argan oil, it is considered as one of the best products that we can apply on the colored hair. Because this precious oil helps to smoothen the tresses and also helps in prevention of the color fading. The shampoo gives rich lathers and also aids in color protection.
Pros and Cons
Made with the blend of Argan oil

Free of SLS, chemicals etc

Contains no harmful Chemicals, silicon and colorants

Suitable for men and women

Also contains jojoba oil and ginkgo biloba

Prevention from UV damage

Gives deeper richer looking color
2. Wella SP Color Save Shampoo for Colored Hair
It is a color preserving shampoo that helps safeguard the richness of the hair color. The shampoo is developed with 3D color protect Technology that constantly protects the hair against the color fading. It makes hair healthy looking. The product is safe for men and women.
Pros and cons
Dermatologically tested shampoo

Prevent color fading

Expensive

Rich vibrant color

Vibrant
3. Oriflame Love Nature Shampoo for Colored Hair With Rosehip & Linseed Oil)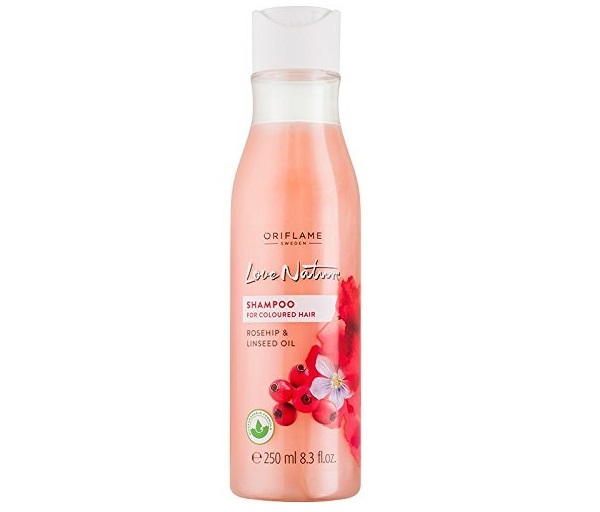 It is rich in rosehip oil and linseed oil. The shampoo gently cleanses the scalp and gives you a single step clarification. It restores the color and also prevents it from getting faded. Shampoo also combats the dryness and gives you a purified scalp feel. It is suitable for rough dry hair with split ends.
Pros and cons
Shampoo suitable for split ends and rough hair

Protect the color

Makes hair color vibrant

Affordable price

Can be bought from online and Oriflame representatives
4. L'oreal Paris Serie Expert Vitamino Color Shampoo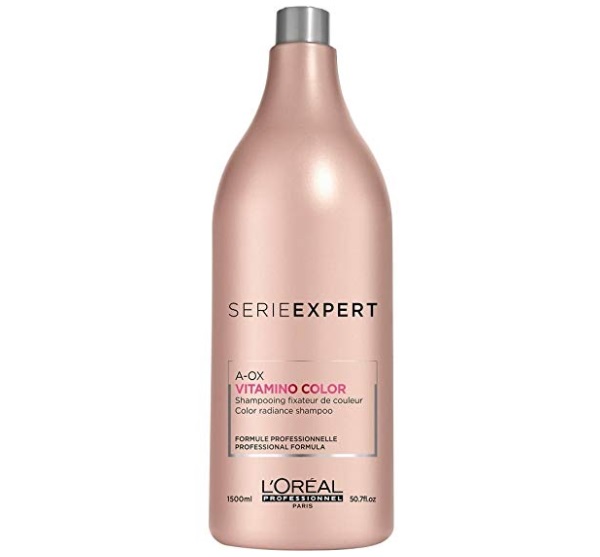 Serie expert shampoo is from L'Oreal professional. The shampoo is called vitamino color shampoo is specially made to protect the color from getting lighter and becoming dull. The shampoo doesn't let your color get lighter rather keeps it vibrant and vivid for days. Very lightweight and creamy formula that helps cleansing the scalp properly by removing all the product residue. The shampoo has incell hydro technology which is a double locking technology that forms a protective shield over the hair which magically prevents the color from getting faded.
Pros and cons
Suitable for colored and rough hair

Revitalizes the dull hair

Shields the hair to protect the color

Removes product build up

Hair looks smooth and Shiny
5. Richfeel Sulphate Free Shampoo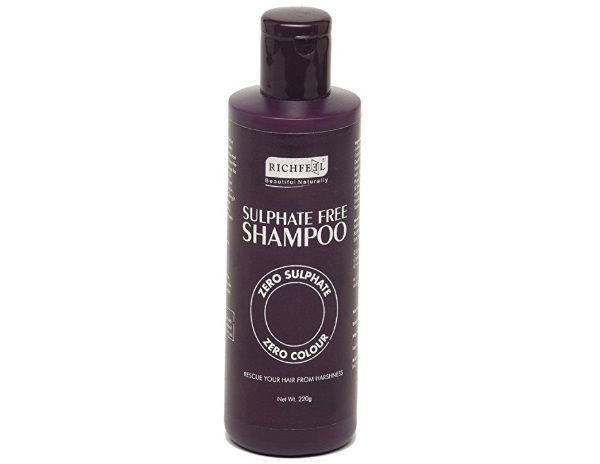 Sulphate free shampoo is made with zero sulphate and colorants to help protect your hair color. Wraps your hair in layer of hydration that protect the color from getting striped off. It keeps the hair incredible softer and smoother. As the shampoo is a Sulfate free shampoo for color protection. it is also suitable for all hair types. You can apply it daily to moisturize your dry and lifeless hair.
Pros and cons
Everyday shampoo

Good for all hair types

Smoothens the hair

Restores color

Sulphate free shampoo

Reduces stress
6. HairX Color Protect Shampoo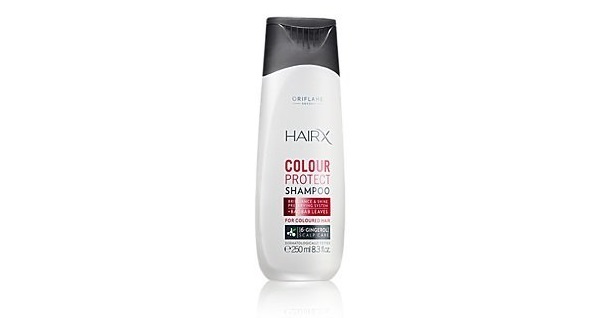 Hair color protect shampoo is made with ginkgo biloba leaves. Shampoo help for long and protect your hair color while leaving it rich and vibrant looking. Shampoo like this your hair stays Shiny and brilliant looking. The shampoo also improves the intensity of the color.
Pros and cons
Does not leave Hair dry

Makes hair shinier

Good for all hair type

Affordable product
7. The Body Shop Rainforest Radiance Shampoo for Colored Hair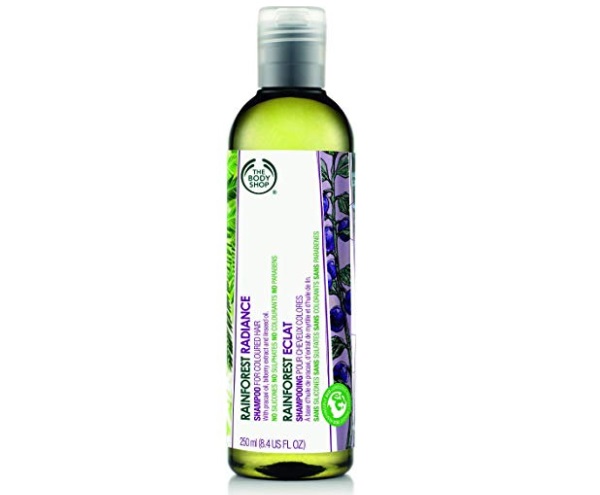 The rainforest Radiance shampoo is especially made for the colored hair. It contains UV filters that help protect the hair from UV damage. Heath bilberry extract, linseed oil helps moisturize and protect the shine of your hair. The shampoo is a no sulphate and paraben shampoo that means if you are willing to use a shampoo that should not contain any chemicals and this is the one that you can use for your colored hair.  One of the best shampoos for color treated hair in India.
Pros and cons
Good for colored hair

Natural extracts

Has no silicones

Free of parabens

Remove plaque buildup
8. Tigi Bed Head Color Goddess Oil Infused Shampoo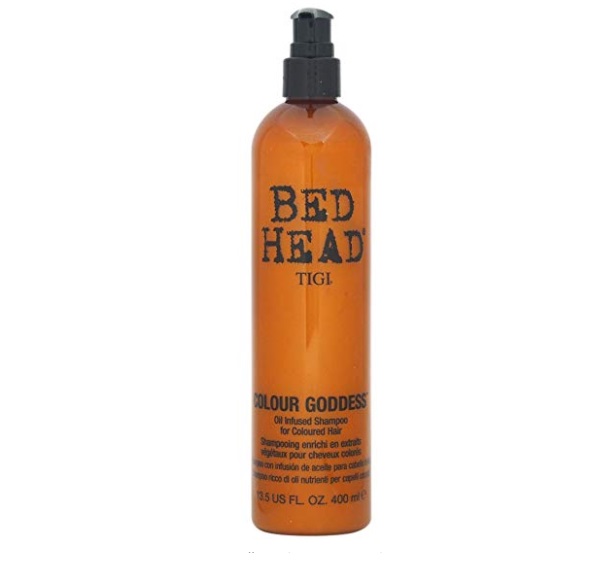 The shampoo is a nutrient rich shampoo that is free of sulphates. The shampoo is made using the sweet almond coconut oil and keratin. The shampoo is blended with the provider mean B5 and Vitamin E to make your color look more vibrant.
9. Indus Valley Color Protective Shampoo With Conditioner 
The shampoo and conditioner helps to get rid of the dandruff, itching and dryness. It is free of the harmful chemicals like SLES/SLS. It is paraben free shampoo for colored hair. It also nourishes and moisturizes the hair.
10. L'Oreal Paris Hair Expertise Color Protect Shampoo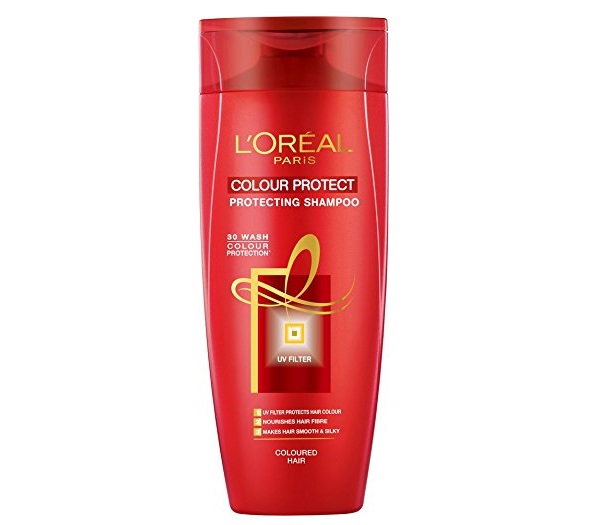 The affordable color protect shampoo comes in an attractive red colored packaging. It nourishes the hair and transforms its surface to make them feel silky to touch. It protects the hair color and color radiance is visibly prolonged.
These are the best shampoos for colored hair available in India. These are suitable for men and women. Once or twice in a week application is good.