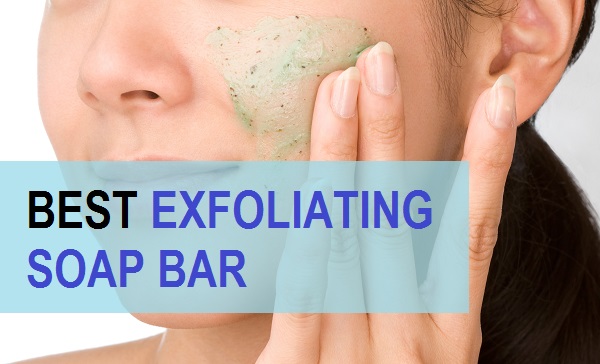 Best Exfoliating Soap Bar in India
Are you looking for an effective exfoliating soap bar? I do understand at times, due to neglecting the skin, it gets loaded with dust and impurities along with the toxins and pollutants. Therefore, to get rid of all those you must use exfoliating products like a body wash or a soap bar. But why just for your body skin you should use and exfoliating product for your face as well.
This will give you multiple benefits like getting rid of the dead skin cells, achieving salon like glow and lesser skin problems. In this article, I will be sharing the best exfoliating soaps in India that men and women can try. The list includes soaps which are suitable for dry skin, oily skin, sensitive skin etc. You just have to pick up the one that you feel is the best for your skin type.
Why use an exfoliating soap?
Such soaps can give you smooth and clear skin

This helps in getting rid of the clogged pores and blackheads

Regular use of such products keeps your skin blemish free

It reduces the dark spots and works on your uneven skin tone

Ingredients in most of these soaps also lightens the pigmentation

People with dry skin can get the benefits like glow and getting rid of the dry skin patches

When your skin feels rough and scaly, then using exfoliating soap bars can help you get rid of the dryness faster.

The everyday gentle exfoliating that such soaps give makes your skin feel better and glowing.

The mild buffing action actually polishes your skin. Applying scrubbing soaps also gives you anti-aging benefits. The everyday gentle scrubbing due to these soap gives make your skin healthy.
Best Exfoliating Soaps in India
So let's get started, and check out the best exfoliating soap bars available in India.
1. Mayons Orange Exfoliating soap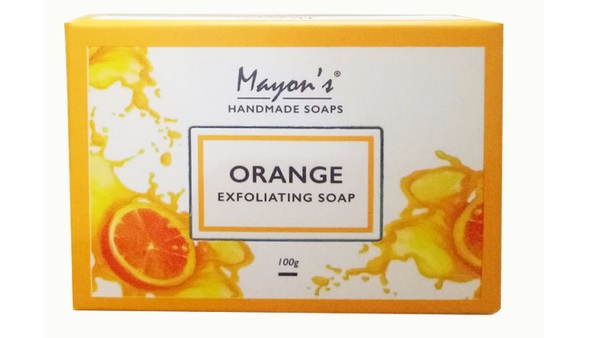 The soap bar is rich in orange extracts that is your effective solution for dead skin cells. When the dead skin on your face are stripped off, skin appears a lot more smoother. Also when you have oily skin citrus fruits like orange, lemon works the best. This exfoliating soap can be used every day as the exfoliating beads or the particles are not too harsh for the skin. It also contains aloe vera extracts, olive oil, coconut oil, palm oil and glycerine. So while it exfoliates your skin, it also makes sure that your skin gets hydrated.
2. Bombay Shaving Company Shea Butter Moisturizing Bath Soap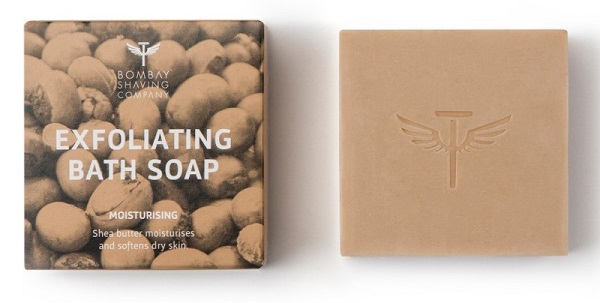 The next exfoliating soap bar is from the Bombay shaving company. This bar soap is meant for the dry to normal skin. As it has got shea butter in it, it is able to deeply hydrate your dry skin, simultaneously getting rid of the dead skin cells and pollutants that get embedded deeply in the skin layers. Infused with the organic shea butter, this soap is definitely a natural luxury treatment for your skin. The soap is a handmade soap that contains coconut husk that acts as an exfoliator for your skin. The soap bar can be used for facial skin and body. It is able to gently remove the blackheads on your skin. Regular use of the product also gets rid of the clogged pores.
Recommended for: dry to normal skin
3. Biotique Orange Peel Exfoliating Soap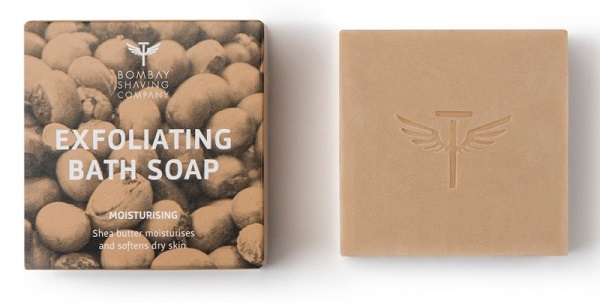 Biotique Orange peel soap is for oily skin and acne prone skin. But why is that? The soap is not just an exfoliator soap, but it also contains Orange peel extract that gives multiple benefits for your oily skin. Like, it removes uppermost dead skin cells and deeply cleanses the face. It unclogs the blocked pores and keeps skin free of problems. Orange peel is rich in vitamin C that improves skin complexion, decreases the sun tan and also tightens the open pores. The bar can be used everyday keep your oily skin and acne prone skin healthy and smoother.
Pros and cons
Affordable

Easy to avail

Nice packaging

Attractive orange colour

Not extremely drawing

Orange extract

Good for open pores
4. Avon Naturals Exfoliating Soap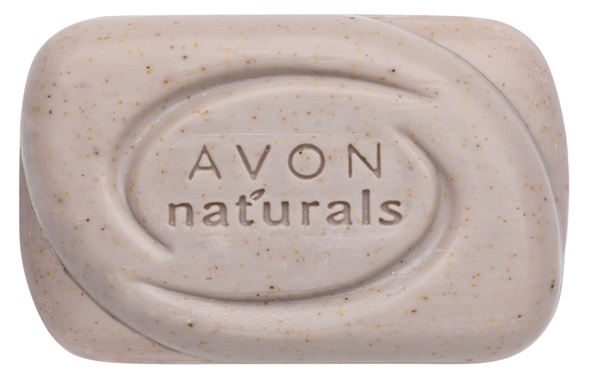 Avon Naturals exfoliating soap bar is for all the skin types. The soap lathers decently and exfoliates the skin without making it dry. It cleanses the skin and hydrates it as well. Being rich in walnut powder extracts, the soap exfoliates and scrubs the face nicely. It helps to make the complexion glow and get smoother.
Pros and Cons
Affordable price

Lathers well

Has walnut shell powder

Cleanses deeply
Recommended for: Good for all skin types
5. Bombay Shaving Company Charcoal Deep Cleansing Bath Soap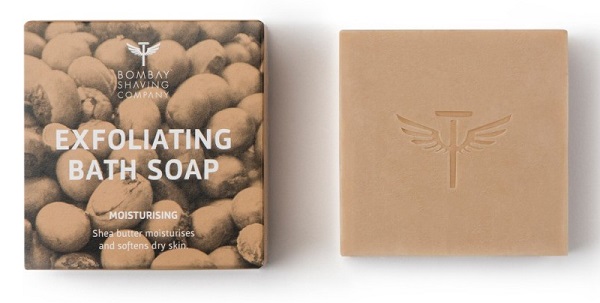 People who love charcoal in their beauty products, can opt for this next option. This is the Bombay shaving company charcoal soap. The product is made for all skin types. It has activated charcoal extracts, it draws out the impurities, dirt, sebum, oils and even those harmful bacteria that can lead to acne and pimples on your skin. Use of this, gently exfoliates your skin to make it polished and glowing. As an exfoliator, the soap contains coffee granules. The good thing about the coffee granules is that Scrub your face effectively without making it dry or red. In turn it also stimulates your blood flow. You should check out the best charcoal face masks in India.
Pros and Cons
Availability can be an issue

Affordable

Can be used by people of all skin types

Gives good lather rich foam

Smells good
Recommended for: All skin types for men and women
6. The Body Shop British Rose Exfoliating Soap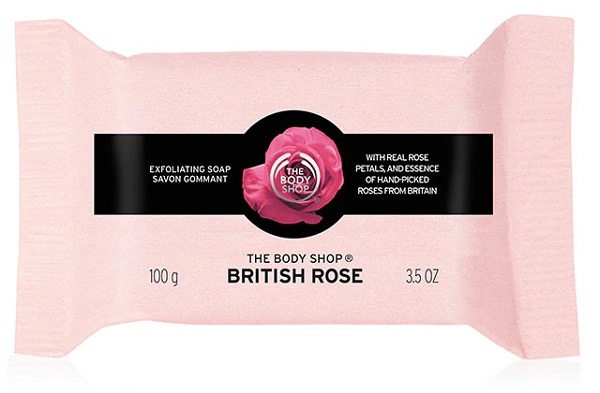 The Body Shop products are one of the best sellers in India. It has rich lathers, that help to clean the skin deeply. It has got the essence of hampered handpicked British roses but also gives you a feel good factor about this soap. It also contains real rose petals along with shea butter that hydrates the skin. This makes it a good soap bar for dry skin and even the sensitive skin. The real rose petals in this, helps exfoliate your face.
Pros and Cons
Not very affordable

Cleansing the skin

Has nice rose scent

Beautiful packaging

Gives feel good factor

Has real rose petals

Rich foaming soap
Recommended for: All skin types especially dry and sensitive skin
7. The Body Shop Fuji Green Tea Exfoliating Soap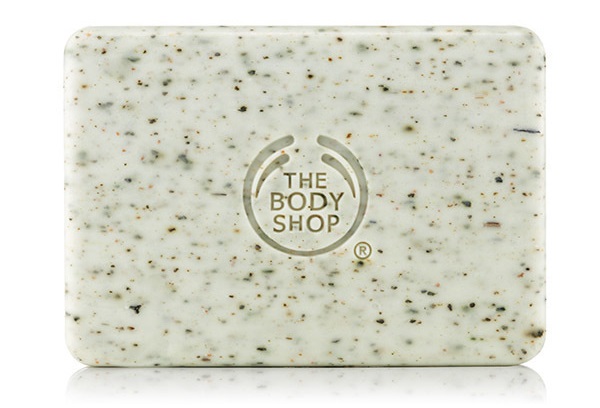 Next product is also from Body Shop, this one is the Body Shop Fuji green tea exfoliating soap. Green tea is the main exfoliating agent in this. As you know that green tea is rich in antioxidants and polyphenols. The also acts as an anti-aging exfoliating soap that is good for mature skin to combat aging signs.
Pros and cons
Nice refreshing smell

Not that affordable

Lathers well

No Harsh chemicals

Gentle on the skin
Recommended for: All the skin types especially sensitive skin
8. Spa Ceylon Luxury Ayurveda Ginger Spice Exfoliating Bar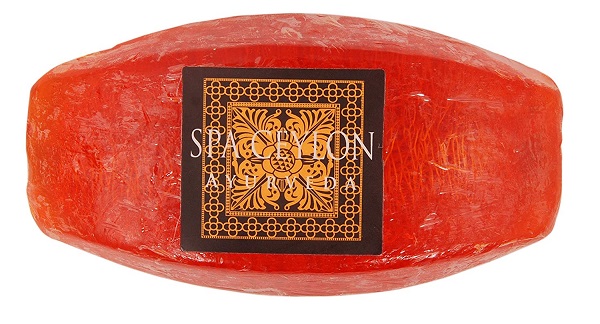 Spa Ceylon products are quite new in India. The soap is an Ayurvedic soap that contains Ginger which is the main exfoliating product in this soap. Ginger is considered good for treating acne and pimples. The fact that ginger is rich in antibacterial and antifungal properties, this cures the acne from the face like a charm, at the same time it gives you glowing skin and tightens the open pores.
Pros and Cons
Availability can be an issue

Good to cure acne

Reduces oil

Not very affordable
Recommended for: Oily to acne prone skin
9. The Man Company Anti-Acne Face and Body Exfoliating Soap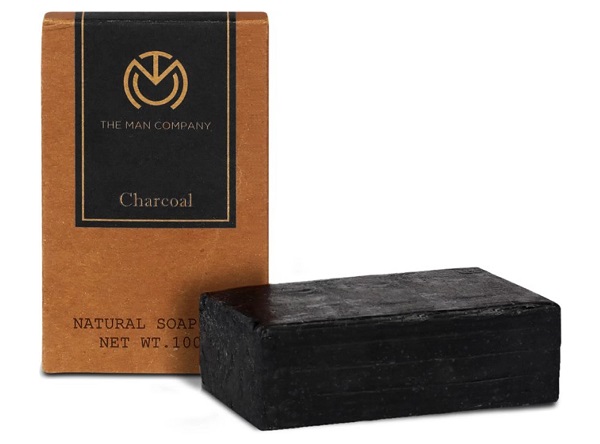 Now the next soap on our list is an anti acne soap. If you have got acne use and exfoliating soap to get rid of the acne, then you can opt for, The Man Company anti acne exfoliating soap. It is 100% natural soap bar as that is rich in Neem and Tulsi. And so many men Tulsi are rich in antibacterial properties, the soup heals your at home while removing the dead skin cells. It can be used everyday, to get rid of skin problems like blackheads, whiteheads, dull skin acne, pigmentation and oily skin.
Pros and cons
Natural soap

Brightens the skin

Reduces the pigmentation

Cures acne

Get rid of the clogged pores

Cleanse the skin without making it dry

Ayurvedic preparation
Recommended for: Oily to acne prone skin
10. Natio Wellness Exfoliating Body Bar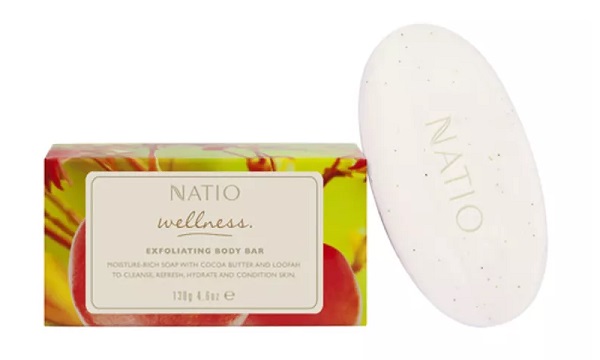 The next soap on a list is the Natio exfoliating body bar. The exfoliating beads in this bar body soap, purifies the skin and makes it glowing. With the presence of aromatic and essential oils, the soap bar helps in getting smooth looking body skin.
Pros and cons
Price is not that affordable

Availability is a factor

Deep cleanses the body skin

Good for all skin type

Tones the skin
Recommended for: Normal to dry skin especially during winter season
These are the best exfoliating soap bar available in India. Have you used any of these? I will recommend The body shop soaps which are the best.