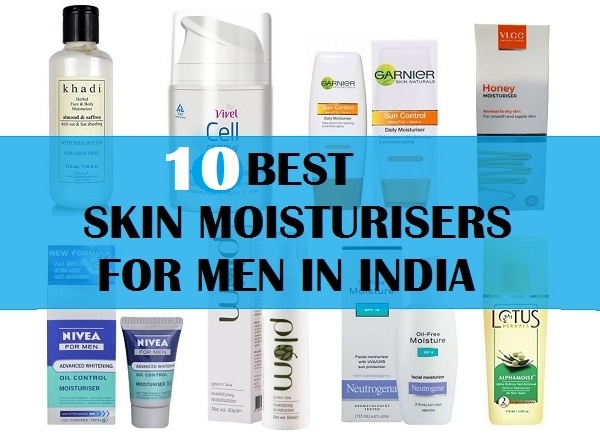 Best Moisturizers for Men in India for Oily skin, Dry skin and Acne prone skin
We men should also take adequate care of our skin to keep it younger and blemish free for a longer time. You may have noticed that when we do not take proper care of the skin, it starts to feel gloomy, dull and darker. Yes this is why, I strongly advise you to try appropriate skin creams or moisturizers to suit your skin. These creams and moisturizers act as a barrier between your skin and the pollutants which damages our skin everyday. I have already shared a list of the best day creams for men in India and in today's post at our blog MensBeautyhealth.in, I will be sharing the best Men's face moisturizers. Face Moisturizers are lightweight and runny in consistency unlike the creams therefore, get in the skin layers nicely. Moreover, the texture is mostly suitable for all skin types. But if you have oily skin, you should try facial skin moisturizers which are oil-free in nature.
Top 10 Best Moisturizers for Men in India: 2022
1. Lotus Alphamoist Alpha Hydroxy Skin Renewal Oil Free Moisturizer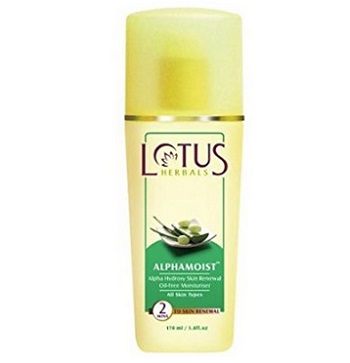 Lotus Herbals Alphamoist Skin Renewal Oil-Free Moisturiser, is a blend of natural herbs and ingredients. It is rich in Alpha Hydroxy Acids from the natural extracts derived from plants. Therefore, this is the moisturizer will help in replenishing the skin moisture. As this is oil-free, anyone can try it safely. Yes, even those men with dry skin. This gives natural moisture but no extra greasiness. This is for 265 rupees for 80 ml. The price is also good for the quantity give, and this should last you for over 2 months, when used on the face day and night.  Also read about, how to do face clean up for men at home step by step

2. Neutrogena Visibly Clear Pink Grapefruit Oil-free Moisturizer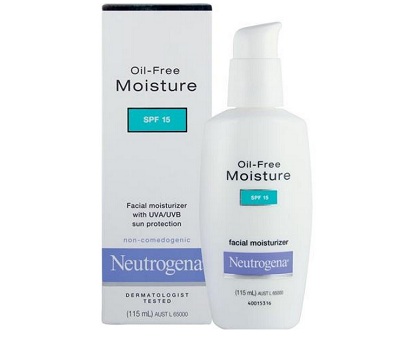 This Neutrogena Oil free skin moisturizer is the best moisturizer for men's oily skin India. I'm saying this, as it's not just oil-free and light but is dermatologically tested with non-comedogenic nature. This is why, oily to acne prone skinned men would really like it. It comes with SPF 15 to protect from UV radiations on daily basis. I will still recommend that you apply sunscreen, if your work or lifestyle makes you spend a lot of  time under the sun rays, especially, during the peak hours of the day, i.e. from 12 pm to 4pm.
3. Plum Green Tea Mattifying Moisturizer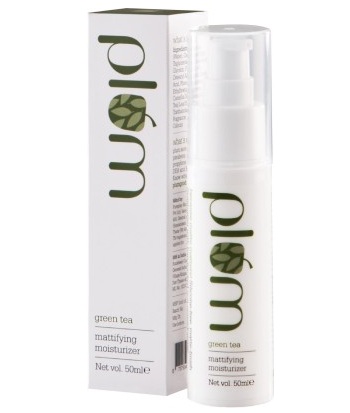 This mattyfying moisturizer is rich in the green tea which contain excellent antioxidants. Antioxidants are good to keep the skin young and bright looking. As this skin moisturizer for men is mattifying in nature, hence this is ideal for the oily skinned men and women. Even people with combination to normal skin can also try it. This is priced at Rs 450 for 50ml, though available at good discount online here.
4. Mamaearth Oil-Free Moisturizer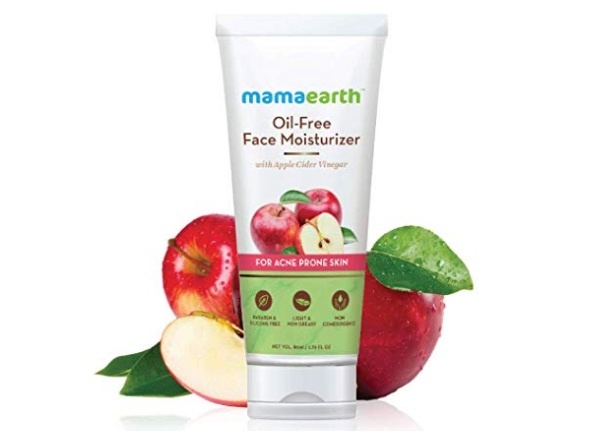 Loaded with Apple Cider Vinegar just face moisturizer is exclusively made for acne prone skin. It has light and non-greasy formula which is non-comedogenic. Therefore, people who've pimple prone skin or even oily skin, can safely try this moisturizer. It is a paraben and silicone-free formulation, which comes at a very affordable price. It provides effective hydration, but does not clog pores. It also removes the excessive oils and keep your skin matte looking for a lot longer. The product for Acne prone skin helps to get rid of the existing acne and pimple and prevents their re-occurrence. Based on the customer reviews, this is the best face moisturizer for men and women with oily and acne prone skin type.
5. Cetaphil Dam Daily Advance Ultra Hydrating Lotion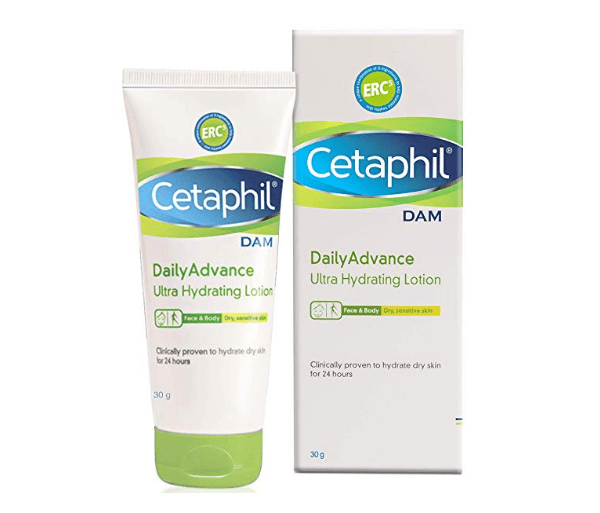 When you have dry skin it always looks past and dull. Before this Ultra hydrating moisturiser helps to hydrate your dry face. It is a fragrance free product that is safe for dry sensitive skin. It's one of the best men's moisturizers for dry, sensitive and normal skin. It is a Dermatologist recommended and tested medicated moisturizer in India.
6. Derma Essentia Mattifying Moisturizer for Oily Skin
Enriched with oligosaccharides from Lens Esulenta and Fucogel, it is a face moisturizer for oily and acne prone skin. The Dermatologically tested product is about the best moisturizer for men with open pores and oily skin. It tightens the dilated pores and mattify the skin to help you get shine-less skin in no time. 
7. Khadi Natural Herbal Face & Body Moisturizer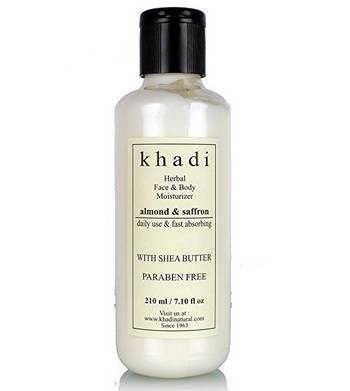 Khadi herbal almond & saffron face & body moisturizing lotion can also be an ideal and the best moisturizer for men's dry skin in India. I have not used because of my oily skin, but the saffron and almond as the ingredients are surely beneficial and it has been rated high by the customers who've tried this.
This is non-greasy & fast absorbing but yet not recommended for oily-sensitive or acne prone skin. Reason being the presence of wheat germ and almond oil in this. These are moderately comedogenic, hence, can clog the pores.Therefore, it would be good for the dry skinned men. This is priced at 220 rupees in India.
If your skin is dry then you can also see these Best dry skin creams for men
8. Nivea Whitening Oil Control Moisturizer For Men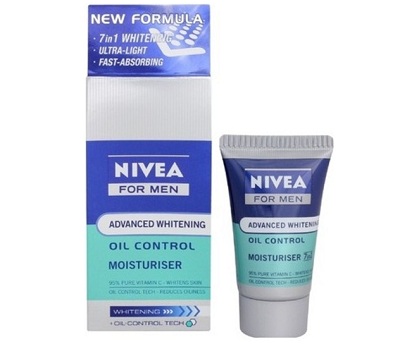 For all those of you, who need skin whitening along with the oil controlling benefits, Nivea whitening oil control moisturizer for men is suitable. I've used this and liked this for my oily skin. This will not control the oils for more than 3 hours but it also depends, how oily is your skin. For me, oil starts to show up after 2-3 hours of washing the face. One pack will last for a month approximately.
You can also See the Best skin fairness cream for men 's oily skin in India
9. VLCC Honey Moisturizer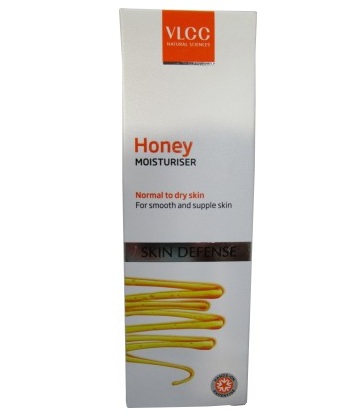 The VLCC Honey Moisturizer is mainly enriched with ingredients like honey and jojoba oil. You know honey is an excellent moisturizer for dry skin. The texture of this skin moisturizer is very hydrating and easy to get absorbed. Therefore, it can be used by normal to dry skin. This will deeply condition the dry and combination skin. Moreover, you can use it for day and night both. Still, I will suggest that men should use night creams everyday. You can check this list of the best night creams for men here in this article. Price of this best moisturizer for men's face is 220 rupees which is quite affordable. 
10.

Garnier Men PowerWhite Anti-Pollution Brightening Moisturiser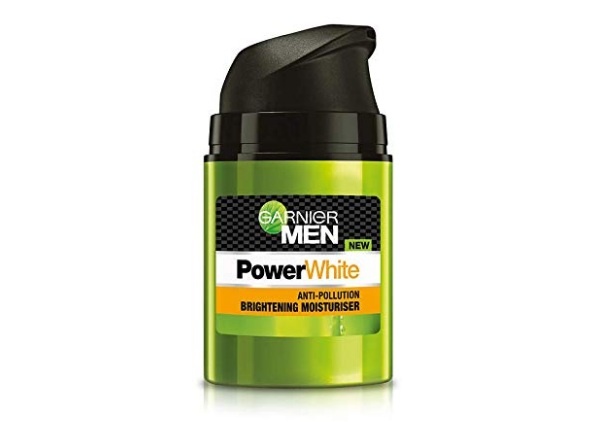 This is best suitable for the men who needs sun protection and pollution protection simultaneously. I will recommend this face moisturizer, if you would like to improve the texture of your skin. The formula is suitable for all skin types. With Green Tea and Vitamin C, it makes kin bright and lightens dark spots. This is in the pump packaging, hence, very easy to use.
These are the best moisturizers for men available in India. Which is your favorite brand? If you have any queries, please feel free to mail me. 🙂