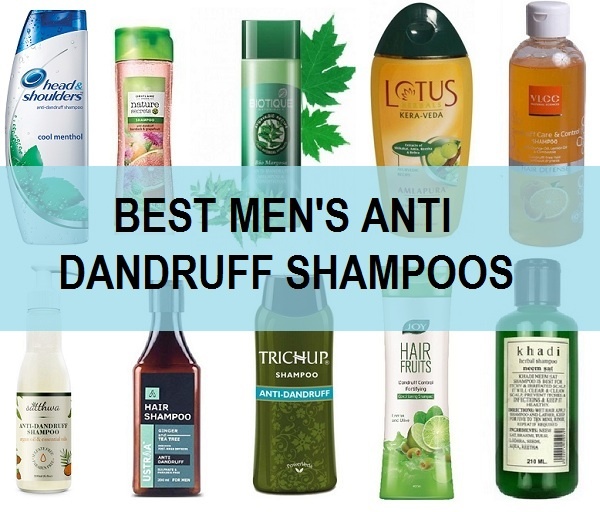 Best Anti Dandruff Shampoos for Men in India For

Dandruff

free silky hair
Hi guys, are you suffering from dandruff? I can understand that men gets irritating and conscious when they have dandruff problem. This is because when we wear black T shirts, shirts etc then the dandruff flakes look embarrassing. Not only that the itching etc can be annoying while we are busy doing work in office or while taking a lecture in college, So, does that happened with you too? Yes, when we have dandruff, things like that happens. So what is the solution. You can either try anti dandruff shampoos and anti dandruff hair oils. In this post guys, I will be sharing the best anti dandruff shampoos that men can try to get rid of the dandruff problem. Let see these anti dandruff shampoo. By the way friends, you can also read our natural dandruff care tips.
Top 10 Best Anti Dandruff Shampoos for Men in India (2022)
Here is the list of the top best shampoos suitable to control dandruff in men. These can be tried everyday by men who like to keep the hair shinier and free of dandruff.
1. Head & Shoulders Cool Menthol Shampoo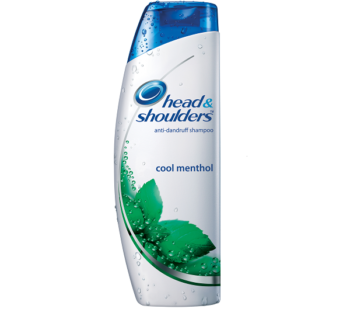 Head & Shoulders is the leader in dandruff controlling shampoos. The shampoo is also rich in the menthol that gives cooling sensation after you have washed the hair. It shows the results right from the first wash itself. Head & Shoulders Cool Menthol Shampoo is one of the freshest and liveliest shampoos from the H&S portfolio. It is intensely refreshing, with a shot of tingly menthol for revitalizing freshness, leaving hair up to 100% dandruff free!
2. Satthwa Anti-Dandruff Shampoo with Tea Tree & Lemon Oil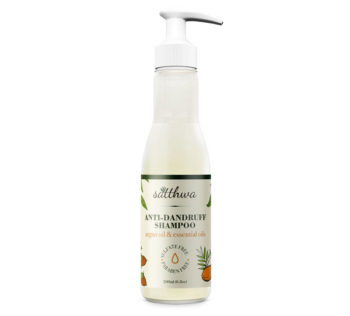 An anti-dandruff shampoo with active ingredients like argan oil, almond oil, jojoba oil, tea tree oil & lemon oil help fight the toughest dandruff. The shampoo is SLS & Paraben Free which also ensures that your hair stays smoother.
3. Ustraa Anti Dandruff Shampoo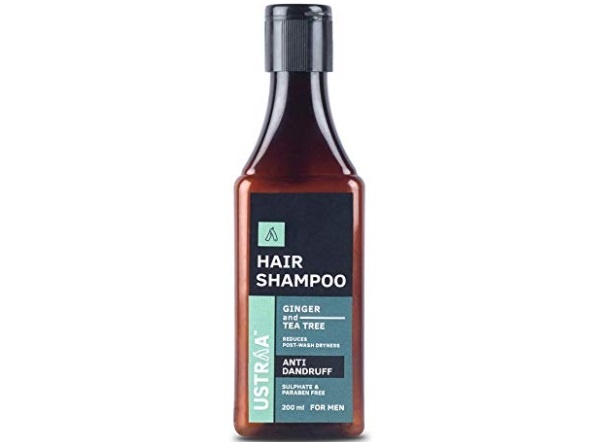 Ustraa anti dandruff shampoo is packed with ginger and tea tree extracts. It reduces the dryness while getting rid of the dandruff flakes. Additionally, this shampoo is sulphate and paraben free. It's the best men's dandruff care product in India. It's non-drying formula ensures smoothness of the hair cuticle. Tea tree helps fights dandruff effectively.
4. VLCC Dandruff Control Shampoo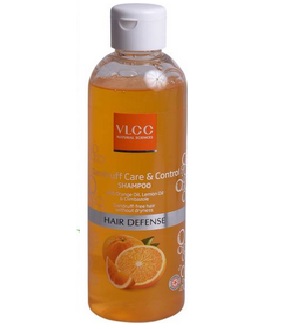 This is rich in the dandruff controlling ingredients that will not dry the scalp or hair but will cleanse the dandruff easily. Furthermore, this will also prevent the dandruff infection as dandruff is caused by a fungal infection. You can get this dandruff control shampoo for pocket friendly prices. Also check out the dry hair shampoos for men if your hair is dry and dull. Please note that packaging has changed.
5. Oriflame Nature Secrets Shampoo Anti-Dandruff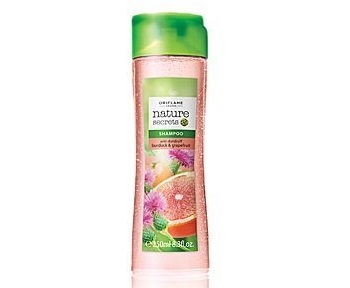 This Oriflame anti dandruff shampoo is quite effective and eliminates the dandruff with the organic formula.  It is filled with the burdock and grapefruit extracts which helps to cure the dandruff and gives shine to the hair. Regular use of this shampoo product aids in maintaining lustrous and smooth dandruff free hair.
6. Trichup Anti Dandruff Shampoo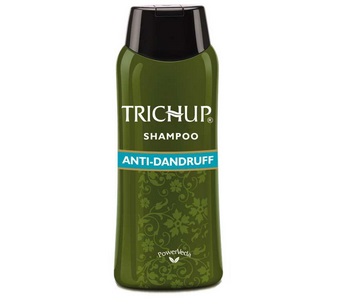 Trichup Anti Dandruff Shampoo is for the dandruff control shampoo with powerful herbs. This dandruff treating Shampoo is made of powerful herbs, rosemary and Tea tree oil which give a natural scent and purity to this shampoo. You can get this online and is able to control the dandruff from the first few usages only.
7. Joy Hair Fruits Conditioning Shampoo Dandruff Control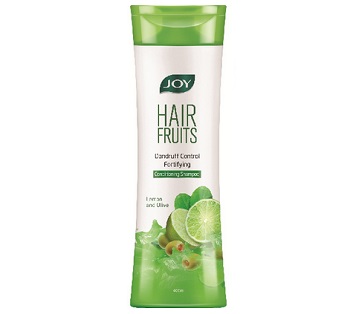 Joy Hair Fruits Dandruff Control Fortifying Shampoo is rich in the Lemon and Olive. Olive is beneficial in giving moisture to the hair and also for the hair strength. While lemon is good for eliminating the dandruff flakes. You know friends, lemon juice is acidic hence it will cure the dandruff and gives a fresh feel to the scalp. Moreover, the oil build up that we have on the scalp will also be cleared off with this shampoo, hence this is also a great shampoo or oily limp hair. 
8. Khadi Natural Herbal Neem Sat Shampoo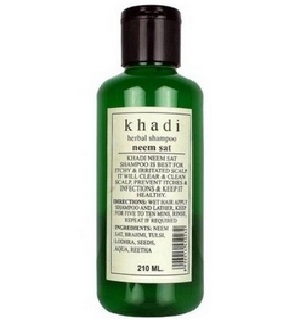 Khadi shampoo is rich in neem extracts. Neem sat shampoo is ideal for people with extreme dandruff as neem is anti fungal in nature. Dandruff is caused by fungi hence the natural ingredients that helps to eradicate the fungus will be helpful in curing the dandruff from the face. This is priced very budget range, hence, even if you wash the hair everyday it will last for 7-8 weeks. It also contains Tulsi extracts which is also a great anti bacterial and anti fungal product hence you get maximum benefits.
9. Lotus Kera-Veda Shikakai-Amla Herbal Shampoo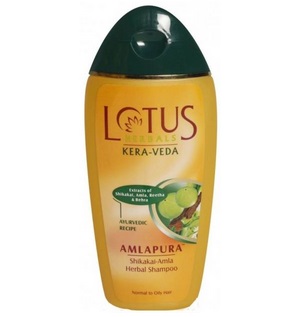 Lotus herbals amlapura herbal shampoo is blended with amla, shikakai, reetha. These three herbs are powerful to control the dandruff and also hair fall. So, if you are facing hair fall due to dandruff then do try this lotus herbals kera-veda shikakai – amla herbal shampoo. This anti dandruff shampoo is efficient when used thrice in a week.
10. Biotique Bio Margosa Anti Dandruff Shampoo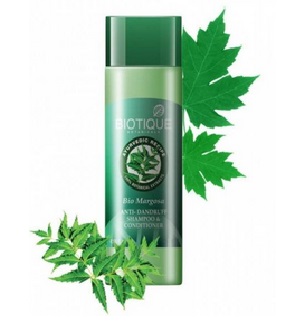 This Biotique shampoo for dandruff is the best solution to get smooth and clear scalp. This is a refreshing formula which is a blend of the margosa which is neem and euphorbia along with the bhringraj herb to control dandruff. It is also ideal for relieving the dryness, scalp itchiness and maintain the pH balance of the scalp.
These are the best men's anti dandruff shampoos available in India that men can try to get dandruff free hair.
You can also check out the best hair styling creams for men in India to style your hair. Till then have a great day!! 🙂