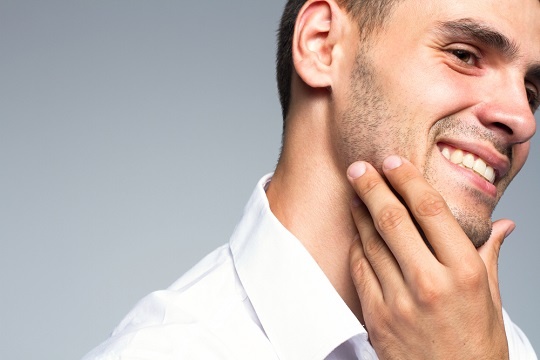 Holding onto our youth is something we all inadvertently want. Yes, men too. The men of today have started paying more attention to their appearance and grooming, now more than ever. Keeping your skin in a healthy state also involves combating the effects of ageing, and that's why one needs to follow anti-aging skin care as soon as they reach their late twenties. While the age clock can't be stopped, one can surely delay the signs of aging from showing on the skin. Here are some of the best tried and tested anti-aging skin care tips for men that would surely help you enjoy beautiful skin for long.
Skin Care Routine
Following a skin care routine would help you reap a lot of benefits in the long term. The process of cleansing, exfoliating and moisturizing helps get smooth and glowing skin. Wash your face twice a day with a good face wash and ALWAYS apply a moisturizer or its equivalent afterwards.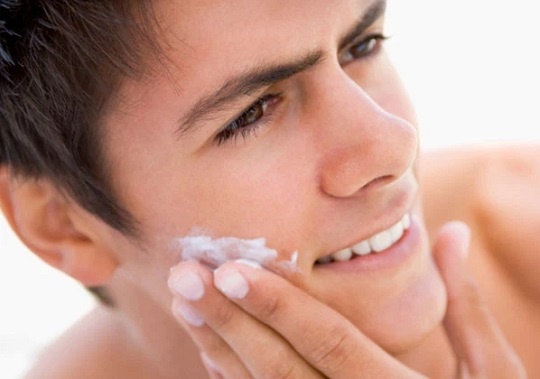 Applying an anti-aging creams in your late 20s would let you enjoy healthy skin for a long time without the deep wrinkles and lines. Anti-aging products for men can really do wonders for your skin. The Man Company anti-aging cream for men is blended with the powerful combination of Shea Butter, Cocoa Butter and Moringa. It is 95% natural and helps revitalize the skin. This sulphate and paraben free skin cream is suitable for all skin types and comes with a fast absorbing formula. In the long-term, it combats fine lines and wrinkles.
Along with these basic steps, one must also exfoliate to get rid of dead skin cells and unblock the pores to reveal healthy skin.
Moisturization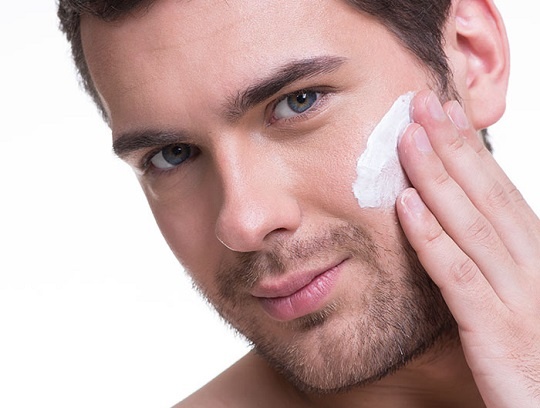 Moisturization is a key step in any anti-aging skin care regime. Moisturising your skin keeps it hydrated and reduces the chances of wrinkle formation. Massage your skin once a week. This step boosts the blood circulation and further stimulates the production of elastin and collagen proteins. Massaging at night gives maximum benefits to the skin.
Sunscreens
We often overlook them, but sunscreen lotions or creams are one of the most important part of any skin care. UV rays can damage your skin and lead to premature aging. This is why applying sunscreen daily is necessary to protect your skin from the UV rays. Sun exposure also causes wrinkles and sunspots. Applying sunscreen over SPF 30 on a daily basis prevents sun-induced skin damage. The Man Company Sunscreen lotion for men has SPF 40 and is formulated with sea buckthorn oil, allantoin and wheat germ oil. It is also one of the best sunscreen lotion to avoid dryness.
Lip and Eye Care
The skin on the lips is very delicate and can get damaged easily. To deal with this issue, apply lip balms daily. Use lip balms with high moisture every night before going to bed. During the daytime, opt for a lip balm that contains SPF.
The under eye skin lacks sebaceous glands, which is why the area tends to get dry. Therefore, supplying the moisture regularly and in time is very important. Use a good under eye cream twice in a day. It keeps the wrinkles, puffiness and dark circles away.
Water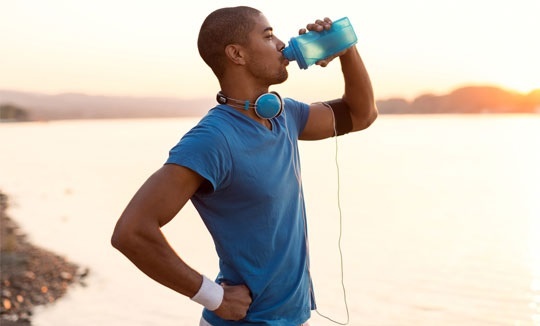 Dehydration is one of the major causes of the skin looking dry and wrinkled. To keep a check on that, drink 8 glasses of water every day to keep the body hydrated.  This will also flush out the toxins from the body.
Diet
Whatever you eat shows up on your skin and hair. A healthy, balanced diet that includes a good amount of fruits and vegetables can help you combat most of the skin issues. Taking 4-5 servings of fruits and vegetables daily supplies essential vitamins and vital nutrients to the body. This supports the production of elastin, collagen and other proteins.
One of the best ways to defend your skin against free radicals is to include Vitamin C rich fruits like lemon, oranges and kiwis in your diet. Vitamin C is a natural antioxidant that boosts the skin's firmness and texture. One should also include other vitamins like B complex, E, A and Vitamin D to maintain healthy skin. A protein rich diet is yet another thing that is known to help get firm skin.
Alcohol and Caffeine
Alcohol and caffeine dilate the blood vessels in the body. Consumption of too much caffeine and alcohol also results in spider veins. Symptoms of existing skin issues like rosacea and psoriasis are also elevated by excessive alcohol consumption. Both alcohol and caffeine are known diuretics. It means they can dehydrate the skin and deplete vital nutrients. As a result, the skin will appear dry and dull, and be more prone to aging and wrinkles.
Exercising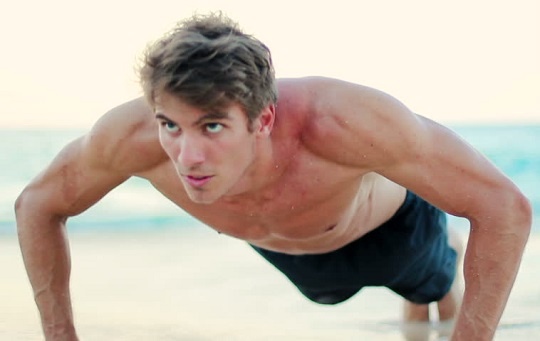 Almost each one of us knows about the cardiovascular benefits of physical activities. Exercise also promotes healthy skin and hair. Regular exercises increase blood circulation and allow more oxygen and nutrients to be carried in the blood. This process helps to eliminate the free radicals and promotes healthy skin. In fact, exercising everyday also reduces stress. So, indirectly your skin doesn't bear the brunt of your work or lifestyle related stress.
Anti Aging Supplements
Our daily diet alone may not have each and every vital nutrient required. That's where supplements are like a helping hand. Nutritional deficiencies can be tackled with supplements such as multivitamins. There are anti-aging supplements available too, such as omega 3 fatty acid capsules which can also be considered for maintaining a youthful skin. Additionally, anti-aging supplements can also keep the skin healthy for a long time.