AGARO Marvel Nutri Blender: Best Food Processor under 3000 Rs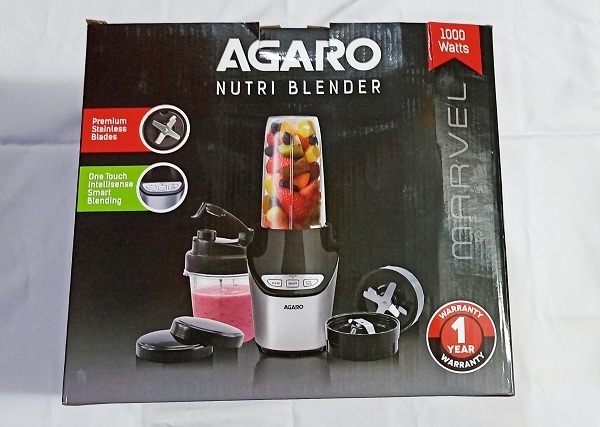 In this post, I am going to review the Agaro Marvel 1000 watt nutri-blend. It is actually a regular mixer, blender and grinder. So, if wish to have highly efficient mixer grinder and blender, then this can be certainly tried. In fact, I would rate it as one of the best mixer grinders under 3000 rupees. Let's get to know more about this Agaro kitchen appliance.
Price: 2999 Rupees
Experience with Agaro Marvel Nutri Blender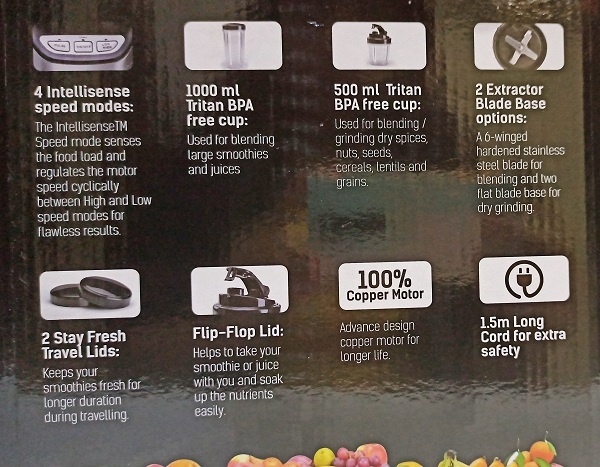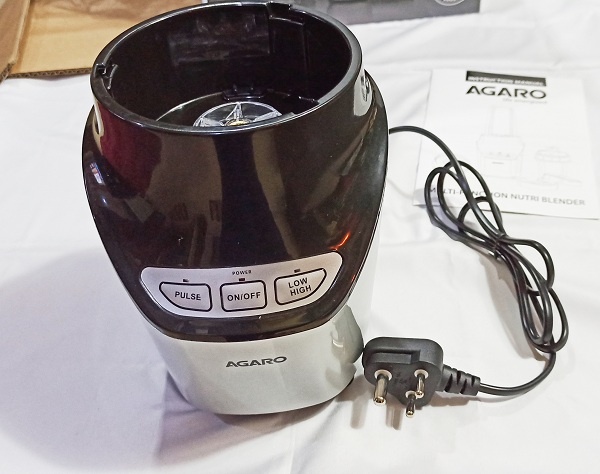 The Nutri Blender looks effortlessly luxurious. The overall designing and everything is really good and it looks really wonderful while sitting on your kitchen counter. The main device is really heavy and that talks about the quality. It has suction cups at the bottom that ensure that while you are using it stays firm and grounded. With this kitchen appliance, you will get a tall smoothie jar, 500ml small jar, a flip top lid and 2 resealable lids.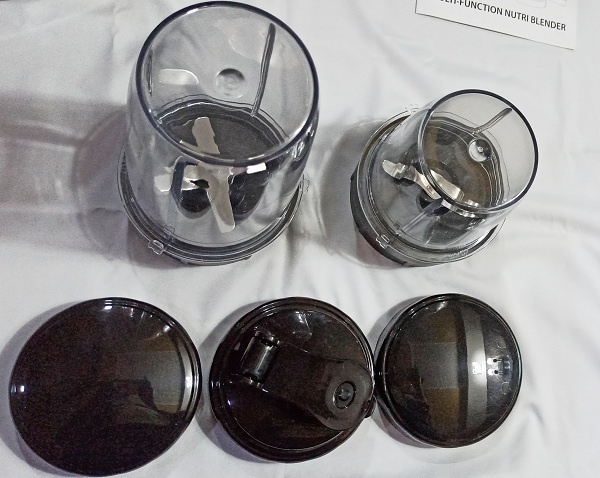 Actually the resealable jar helps to preserve the things that you can also keep it in the refrigerator. The flip top lid helps to transfer the content from the jar to another container. These attachments are really helpful and wonderful to use with this product. So while you are using the liquids, it becomes really easy to transfer them. The base device has three buttons, i.e. power button, speed button and the pulse function. Speed button is for switching the speed from low to high and Pulse function is for the little bit of blending or grinding.
It's small size with efficient features make this wonderful to have in your kitchen. It has a 1000 watt copper powerful motor. It has an auto shut off extra safety. The nutri blender comes with 2 blade base options. One is six winged for blending and two flat blades for dry grinding. 1000 ml biggeris for smoothies while the 500 ml small jar is used for blending and dry grinding.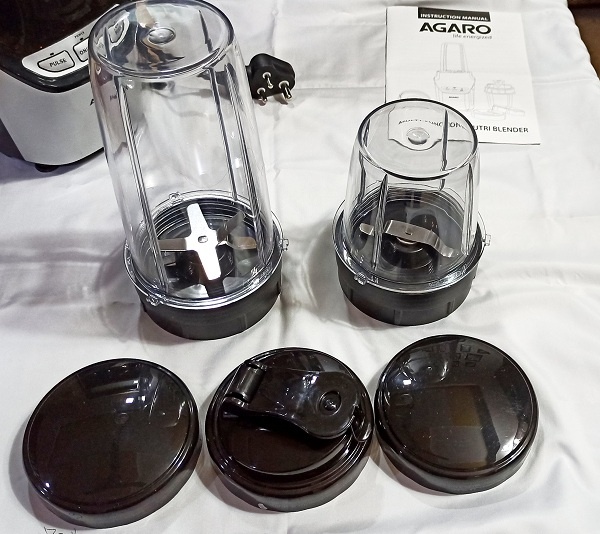 The mixer grinder and blender comes with 1.5 metres extra long cord with 3 pin plug that makes it easy even when the switch is far away in the kitchen counter. It comes with 1 year warranty. Low and high speed makes it convenient to use for different cooking purpose.
The low speed is apt for mixing liquids and solids. It helps in mixing the sauces, juices and purees. While the high speed setting can be used for blending liquids and solids mostly. It is really helpful for making smoothies and even the whey protein.
It's 1000 watt motor with good quality blades easily crush ices, blend the seeds and nuts and even the hard fruits and vegetables. So you can mix or blend the vegetables or fruits. Transferring the content is really easy. Just remove the jar and pop on the flip top lid.
The flat blade attachment can be used to grind nuts dry masala and even the coffee beans. It also comes with the resealable lead which is why you can use it as a container to store your stuff. The pulse function is also quick and easy to use as a time saver. So when you need to just dice, chop or mince without making fine puree or paste, pulse function can be used.
Overall, the device is extremely easy to use and very helpful in doing a lot of different functions. So it's like your kitchen mate that can make smoothies, grind masala, chop vegetables or even to blend the fruits and vegetables. One can do so much with it. It's the best part was the convenience of preparing smoothies easily.