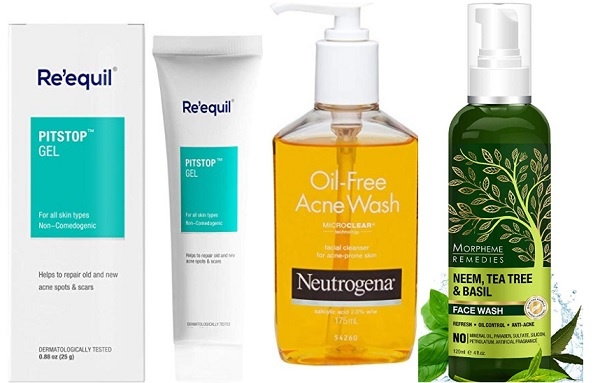 A lot of men face acne in their teens and that continues to haunt even when they grow up. Acne and red swollen pimples are the last things that one would like to see every morning on our face. Rather each one of us would like to have a flawless and clear skin. Yes, men too want to have clear skin. Men of all age groups can experience acne and breakouts. Although, you can always minimize the chances of letting them erupt in the first place.
In this article, we're going to talk about the best acne fighting products for men and boys available in India. If you have cystic acne, inflammation or acne, which are the mild form of acne, you can still use these over the counter acne treatments that will help you get rid of them faster. In case your skin is clear, but it is prone to acne, the best way to prevent acne from showing up on your skin is to use these products regularly. 
Oily skin is highly susceptible to clogged pores and blackheads, because of the regular sebum production. On the other hand, the good thing is, oily skin stays younger and gets wrinkles later as compared to someone with dry skin. Now leaving this aside guys, let's move ahead and check which are the best products for acne treatment in India for men with oily and acne prone skin.
Best Acne Fighting Products For Oily Skin in India
The list is divided into products which are face washes, skin cleansers, moisturizers, facial scrubs, over-the-counter gel and creams, anti pimple creams and so on. So basically you would need couple of basic products like a good face wash for acne, skin cream or day cream, then an over counter acne treatment gel or cream. Hence, you can choose accordingly. Face washes are something that you must use every day to prevent acne and maintaining breakout free.
1. Neutrogena Oil Free Acne Face Wash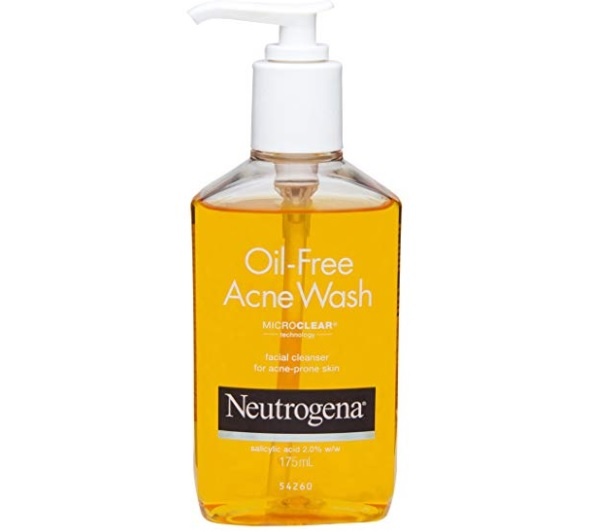 This Acne fighting product is the best face wash for Acne which is oil-free and has 2% salicylic acid. While keeping your skin pores clean, you can greatly minimise the chances of pimple formation on the face. As it doesn't cog the pore, it lets your skin breathe freely. When you apply it regularly, you will notice improvement in the acne healing and also in making your skin smoother. This is the best product for oily and acne prone skin that also maintains pH balance of your skin.
2. Morpheme Remedies Neem, Tea Tree & Basil – Oil Control, Anti Acne Soap Free Face Wash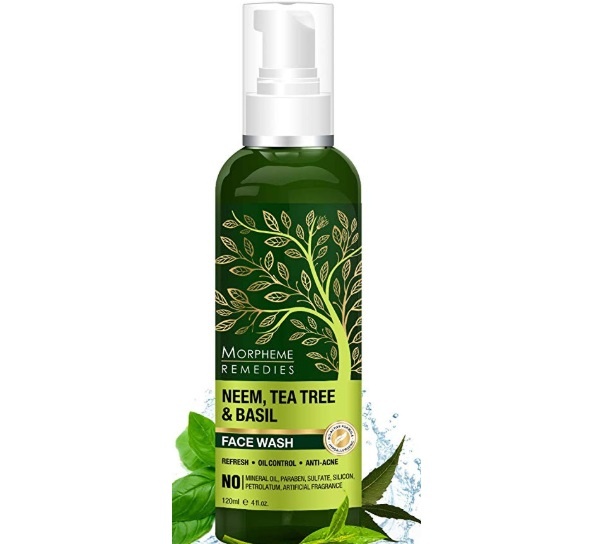 The next face wash has received immense positive response from the customers. It's Morpheme Remedies Neem, Tea Tree And Basil Face Wash. As it contains the powerful 3 Herbs, which are known to control the acne, it treats and prevents acne. Moreover, the best thing about this cleanser is, it's mineral, paraben, sulphate and petroleum free product.
 Overall, it's the best help herbal face wash to fight acne on your skin. Tea tree and Neem Oil present in this cleanser also helps to cure the existing acne on your face. By far of all the face washes that we have seen, this is truly a miracle product. If you don't believe us, go ahead and check reviews. But guys, Neutrogena remains our all time favourite!
3. RE' EQUIL Pitstop™ Gel for Acne Scars Removal and Acne Pits Removal
After getting healed, you must have seen that acne leaves the pits and scarring on your face. It's a very normal and commonly seen after effect of pimples. This acne fighting product is a pitstop gel which is made for all skin types and has a non-comedogenic formula. Basically the acne treatment product helps to repair old and new Acne spots and scars.
It is a dermatologically tested product with lightweight gel based formula suitable for oily skin. It maintains the collagen production and therefore this acne curing product reinforces the skin's natural defence mechanism. This is the best solution for Acne lesions.  Apply it daily twice in a day to decrease the scarring and inflammation.
4. UrbanGabru Charcoal Face Wash with Apple Cider Vinegar
Apple cider vinegar has this ability to clear pores and minimize the acne formation. It's a cleansing and detoxifying charcoal face wash. It contains two of the most important ingredients that treat acne within few days. Containing Activated Charcoal and Apple Cider Vinegar, it eliminates the surface layer dirt and dust along with the bacteria. Apple Cider Vinegar mildly scrubs the skin gently to get rid of the dead skin cells. This cleanser can be used twice or thrice in a day depending on your requirement. Trusted by a lot of men in India, this is the best cleanser for preventing breakouts and pimples.
5. Acnes+ Clearing Point Gel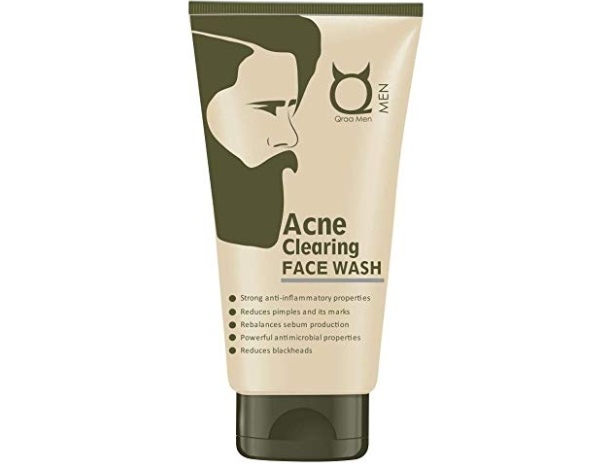 It's a gel that dries the pimples, reduces them faster.  An acne control product like this would greatly help. It extracts the dead skin and prevents the acne from re-occurrence. It has pimple causing germ fighting ingredients. Containing white tea extracts and Vitamin E, the product exfoliates dead skin cells extract sebum to unclog pores and remove the germs causing acne.
6. Rey Naturals Tea Tree Essential Oil
Just like the other acne fighting products for oily skin, tea tree essential oil can cure acne fast. It has antibacterial and antifungal properties, therefore it also unblocks your blocked pores. Just dilute the tea tree oil with equal amount of water and Dab over your acne every night. Keeping tea tree oil handy is best for rashes, prickly heat and other infection for body and face.
7. Garnier Men Acno Fight Pimple Clearing Whitening Day Cream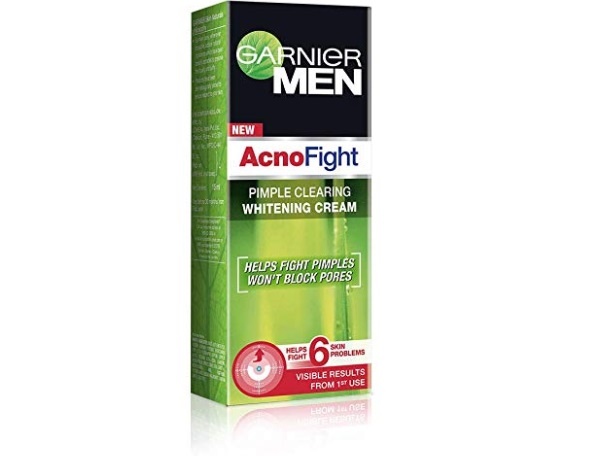 The pimple fighting cream has pimple fighting formula that brightens your skin and does not clog your facial skin pores. The major benefit that you get from this acne fighting cream is that it cures pimples easily, minimizes blackhead effectively and helps the oily skin to keep matte and oil free for a long time. So in case you are wondering which is the cream that one can apply on acne prone skin then do consider this. 
So, guys these are the best acne fighting and treatment products in India, which you can definitely try to keep your skin free of acne and also to minimise the scars and related problems