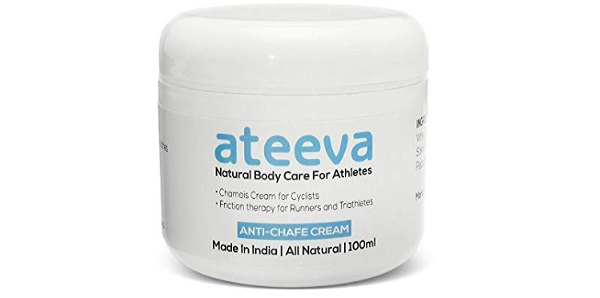 Chafing of skin can be quite problematic. A lot of us experience chaffed skin between the thighs, under the armpits and other areas. Even sports person are also so worried about chafing of skin. This is why we have compiled this list of the anti trafficking creams available in India. Anti chafing creams are available for people who are into different Sports as while you are in sports activities when the skin get rubbed constantly which can result in the chafed skin.
List of the Best Anti Chafing Creams In India
These are the creams and gels to heal the chaffing of skin.
1. Skin Elements Anti Chafing Cream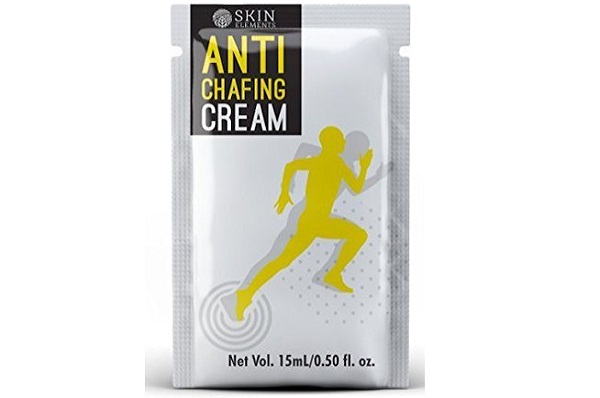 This cream is to avoid blisters and rashes. It reduces the friction and prevents the formation of blisters on the skin. It provides protection against skin to skin and skin to clothes contact. This cream consolidates skin surface and forms a protective breathable film that prevents the chafing and does not close the pores. It is very easy to apply. It is available in satchet form that you can apply whenever you need. It can be easily carried along while you are in the sports activities like biking, running, swimming etc. It is 100% vegetarian and non petroleum, non chemical and paraben free product.
2. Ateeva Anti-Chafe Cream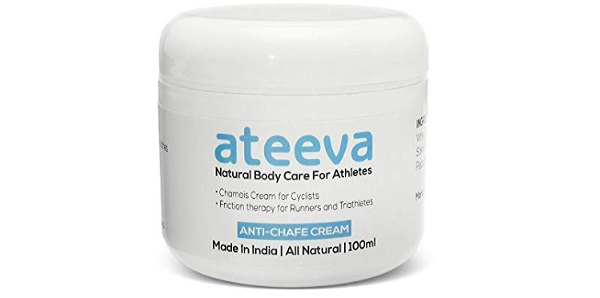 The cream is suitable for sports men and helps to avoid rashes and blisters on the skin. As it makes a protective film on your skin surface and avoids the formation of blisters and boils. It is suitable for all skin types and it is a paraben free cream product. It is very easy to apply before any sports activity or training. You just have to apply it anywhere on the skin where you experience chatting and blisters. Common areas are inner thighs, armpits and feet. It is 100% vegetarian product. It is a paraben free and allergen free cream. And is also safe for small children. The non greasy formula is easy to wash off.
3. Sirona Natural Anti Chafing Rash Cream

This anti rash cream is made with 5 medical Herbs that reduces the rashes and blisters. It is perfect for people indulging in various sports activities. It decreases the rashes and soreness caused due to excessive sweat and heat. It also decreases the discomfort that happens due to frequent rubbing of skin in the intimate areas. It is rich in elastin that makes skin layer nourished and free of germs. It is rich in Agarwood that is rich in antioxidants that helps the damaged blistered skin.
4. Raw Nature Chafing Ease Cream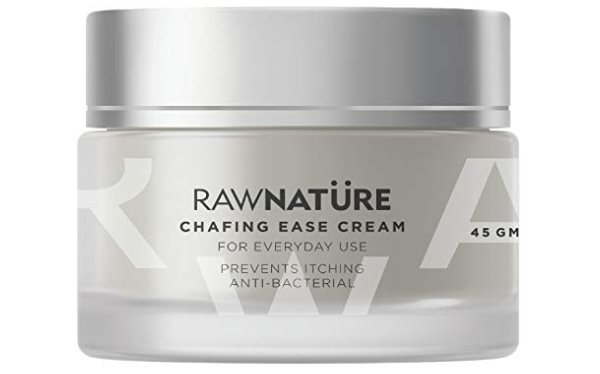 Raw nature chafing cream is an everyday use cream that prevent itching and rashes under contract. It has antiseptic, astringent, conservative properties that help decrease the irritation and bacterial growth. It is a non-greasy moisturizing cream that does not have any artificial colour or fragrance. It is free of sulphate and petroleum products, it prevents the growth of fungus and bacteria that can irritate the skin and forms rashes.
5. Lanacane Anti Chafing Gel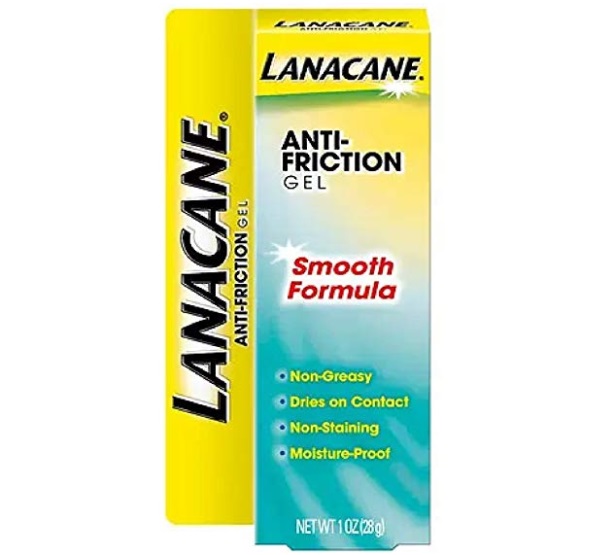 It is an anti chafing gel that is non greasy and works to dry the skin to ease the irritation. This provides a long lasting comfort. It is a fragrance free and hypoallergenic product that is moisture-proof and will not stay in your clothes. It gets dried quickly and prevents the blisters and rashes formation. It is suitable for sports people and other people. The cream helps prevent the chafed skin areas from getting sore and more irritated.
6. Gold Bond Chafing Defense Anti-Friction Formula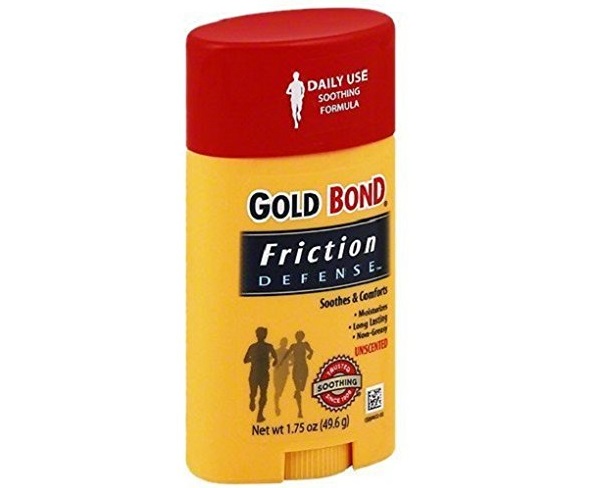 The anti shopping anti-friction formula is unscented and works well to decrease the irritation. It is suitable for people in sports activities. It is a non greasy anti chafing cream that relieves the itching and irritation of the skin.
7. Blue Steel Sports Anti-Chafe Cream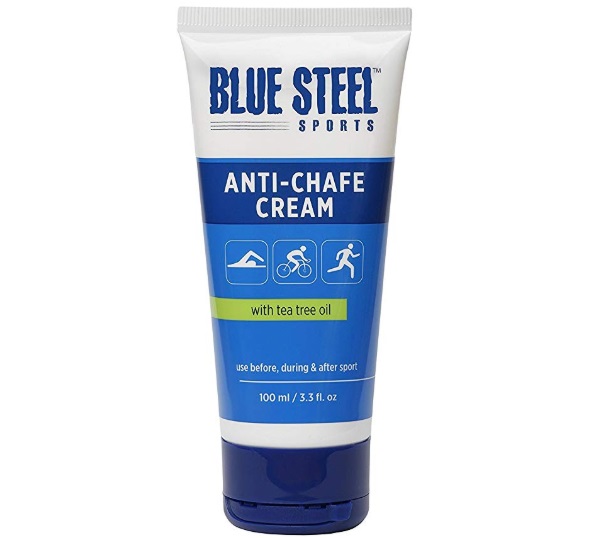 Blue steel and shaving cream is specially made for sports people. It can be used before and after the sports event and is rich in tea tree oil. Tea tree oil is rich in anti-fungal and antiseptic and antibacterial properties. Therefore, the cream helps to cure the blisters and rashes of the skin. It also decreases and prevents the formation of new blisters and soreness. It can be easily washed with soap in water and does not staying the clothes. It has a non greasy formula.
8. Junk Jam Anti-chafing cream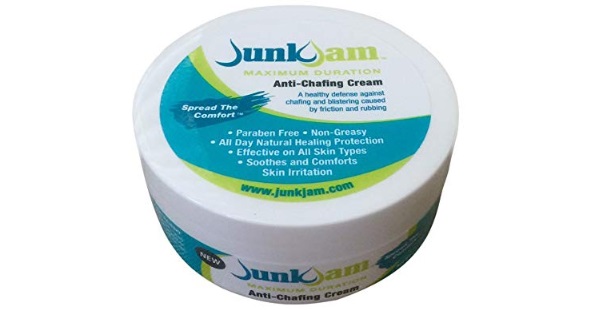 The anti aging cream gives you maximum comfort and is a paraben free product. It is a non greasy cream that spreads on the skin to prevent the shopping. It gets applied evenly and gives you dry and through skin. It quickly heals the blisters and rashes of the skin.
These are the best anti chafing creams available in India that anyone can try. People with sports activity can use these anti chafing creams.