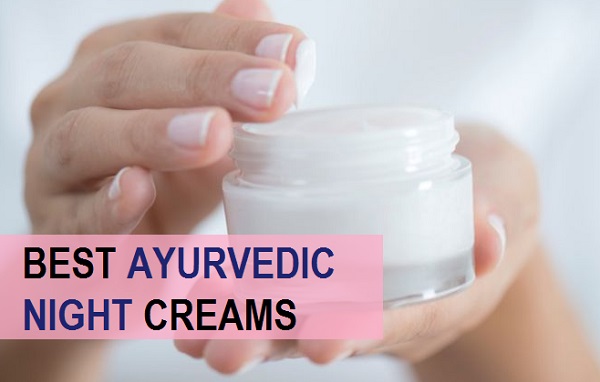 Best Herbals Night Creams:
Night creams are as important as your day creams. Proper skin care is the need of the time. How true is that line, when you apply products on your skin based on the skin type your age and the formulations then you are bound to get beautiful skin. One such product which you cannot ignore from your skincare regimen is the night cream. During the night time, when your skin rejuvenates, a suitable night cream can enhance the process by many folds. While a night cream is rich in retinol, hyaluronic, ceramides and vitamins, it also makes sure that your skin becomes glowing the next day you wake up. All those people who like Ayurvedic skin care products are willing to try Ayurvedic night creams. This is why in this post we created this list of the best Ayurvedic night creams for men and women available in Indian market.
List of Best Ayurvedic Night Creams in India (2021)
1. Kama Ayurveda Rejuvenating and Brightening Ayurvedic Night Cream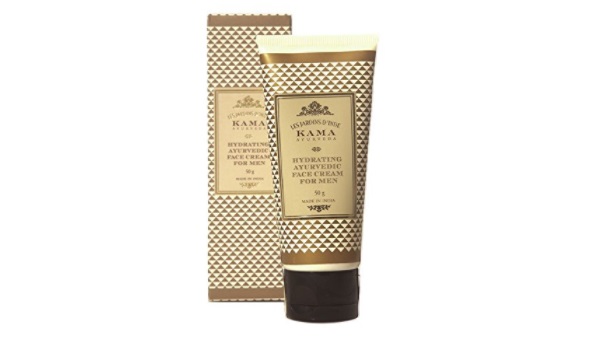 The brightening night cream is not just the regular night treatment for your skin. But it is a rejuvenating skin cream that nourishes your skin from the within and gives you a flawless complexion day by day. It is based on the Ayurvedic beauty care text and has been created with the finest saffron, Indian madder along with aloe vera and other Ayurvedic ingredients. When you are use creams like this your skin gets brighter. It cures the skin's unevenness that makes your face look darker. The cream also reduces the dark circles and pigmentation on your skin while it also works on the aging problems like lines and spots.
Pros and Cons
Brighten the skin

Reduces uneven and patches

Made with Ayurvedic ingredients

Hydrates skin

Expensive

Not for greasy and oily skin
2. VLCC Hydrating Anti Ageing Night Cream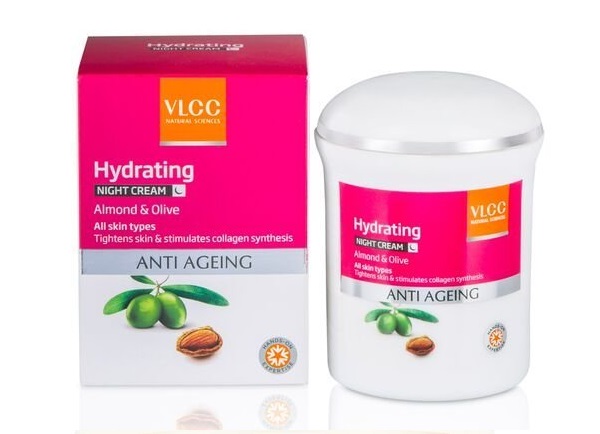 VLCC hydrating anti aging night cream is suitable for people with dry and sensitive skin. It has almond and olive oil extracts that tightens the sagging skin and stimulates the collagen production. While it increases the elasticity, it also works on the spots and pigmentation. Vitamin E is the major ingredient in this night cream that makes your skin healthy looking. It is also rich in Omega 3 fatty acids that increase the skin cell turnover.
Pros and Cons
Affordable

Good for all skin types

Rich in vitamin A and E

Tab packaging

Easy to avail

Hydrating formula
3. Forest Essentials Sandalwood and Saffron Night Treatment Cream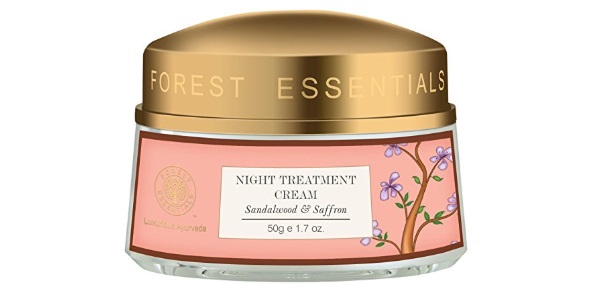 Blended with the Sandalwood and Saffron, this Ayurvedic night cream is specially made for the dry skin and sensitive skin. During winters, when your skin gets flaky and legs moisture this night cream help replenish the moisture in your skin. It contains ingredients like kokum butter, Saffron, Sandalwood that helps cure the skin problems like pigmentation, dark spots and black marks etc. It also makes sure that your skin is well toned and purified to find the signs of aging. It also minimizes the acne marks and spots. But we found out that the screen has a slightly greasy texture which is why it is more suitable for dry skin rather than oily skin.
Pros and Cons
Hydrating texture

Rich in sandalwood and saffron

Not suitable for oily to combination skin

Perfect for dry skin during winters and all other seasons

Expensive

Easy to avail online
4. Greenberry Organics Bio Active Intense Night Cream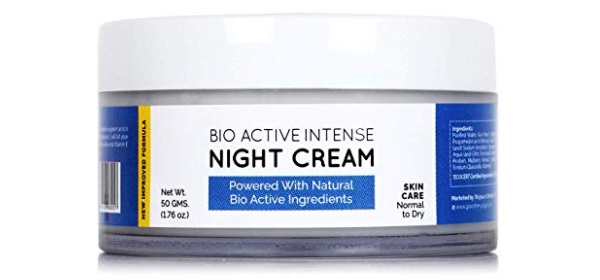 The intense night cream is rich in natural bioactive ingredients like aloe vera, olive oil, Vitamin E etc. It gives you a firmer looking skin and smoothens the skin complexion. It is free of parabens, sulfates, pthalates and other harmful chemicals.
Pros and Cons
Suitable for all skin types especially normal to dry skin

Give healthy looking skin

Free of chemicals

Stimulates collagen production

Brightens the skin
5. Blue Nectar Ayurvedic Sandalwood & Saffron Anti Ageing & Anti Wrinkle Cream for Men
This Ayurvedic night cream is rich in Sandalwood and Saffron. These ingredients make this anti aging skin cream that is suitable for men and women. It improves the visible signs of skin aging and improvises the skin firmness within 3 weeks. It has potentially natural ingredients which are clinically proven to accelerate the forming and tightening of the skin.
Pros and Cons
Suitable for all skin types

Ayurvedic anti wrinkle cream

Removes spots and dullness

Reasonably priced

Non-sticky
6. Himalaya Herbals Revitalizing Night Cream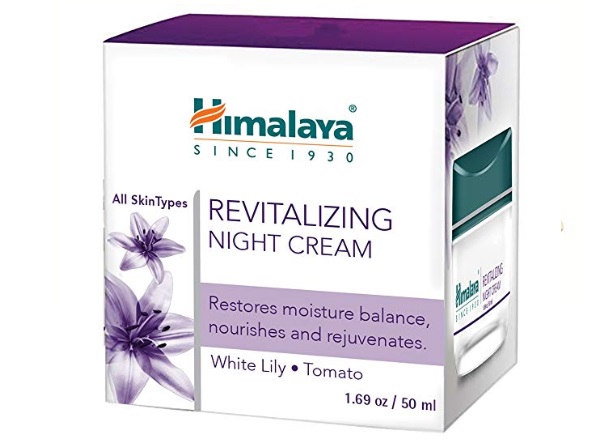 Himalaya Herbals revitalizing night cream is one of the best selling Ayurvedic cream. It comes in a tub packaging and is suitable for all skin types. It rejuvenates your skin by restoring the moisture balance and nourishes it deeply. It contains white lily and tomato extracts to fight the aging and pigmentation.
Pros and Cons
Has white lily and tomato to decrease pigmentation

Can be applied two times in a day

Has lemon, crabapple beat and other Ayurvedic stuff in it

Rich in vitamin C

Improvises skin complexion

Improve skin texture and tone
7. Kama Ayurveda Skin Brightening Night Cream for Men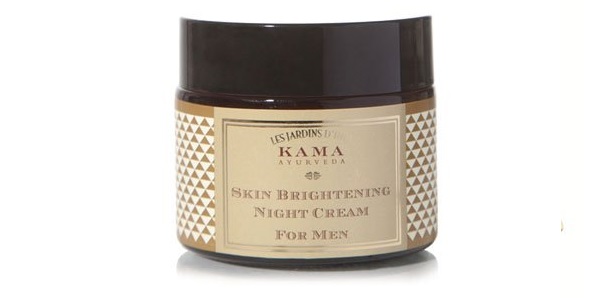 We have earlier included the Kama Ayurveda skin cream but this skin brightening night cream is specially made for men. The cream is blended with Kashmiri Saffron and Indian madder. So basically this is similar to the previous version that we have listed on this list but the only difference is that it is formulated for men's skin.
Pros and Cons
The product is sticky so is not for oily to acne prone skin

Can be applied twice

Expensive

Easy to buy online

Has mulethi to improvise skin texture and complexion
8. Biotique Bio Wheat Germ Firming Face and Body Cream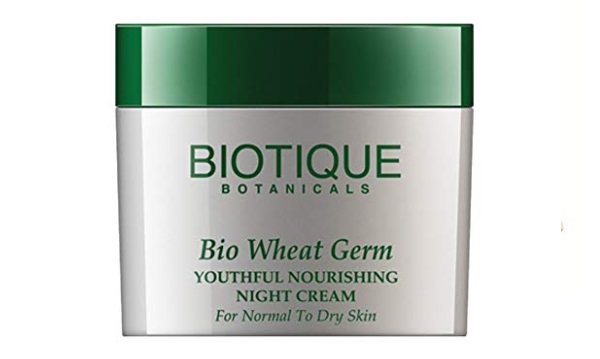 Bleaching cream is from Biotique and is one of the best selling products from this brand. The cream contains wheat germ that is considered as the most nourishing and hydrating ingredient for normal to dry skin. The rich firming cream is blended with pure wheat germ, sunflower and almond oil. It is rich in vitamin A, B, C and Vitamin E to improve the skin texture and resilient. Wheatgerm is considered as a natural antioxidant that is rich in vitamins like vitamin A and D. It pampers your skin and improves the collagen production.
Pros and Cons
Formulated for normal to dry skin

Very affordable

Organic blend of Ayurvedic ingredients

Easy to apply

Comes in a sturdy pack
9. Lotus Herbal Nutranite Skin Renewal Nutritive Night Cream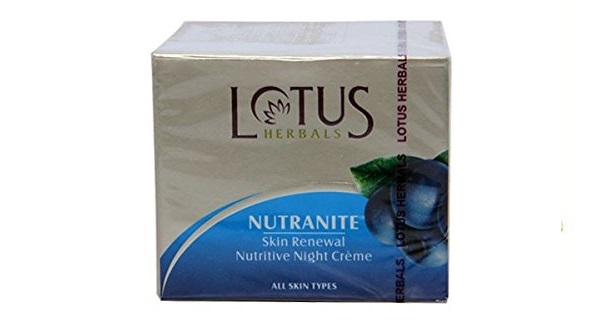 Lotus Nutranite skin renewal night cream is rich in blueberries that improvise skin complexion and increases collagen production. This is one of the best night creams with natural ingredients for all skin types. It improves and reduces the appearance of skin from tanning, pigmentation, spots and blackheads. It is also one of the best and affordable herbal night creams in India.
Pros and Cons
Very affordable

Easy to avail from shops and online

Works on tan and pigmentation

Can be used by all skin types

Non sticky and non oily

Has a mild smell
10. Oshea Herbals Phytonight Night Cream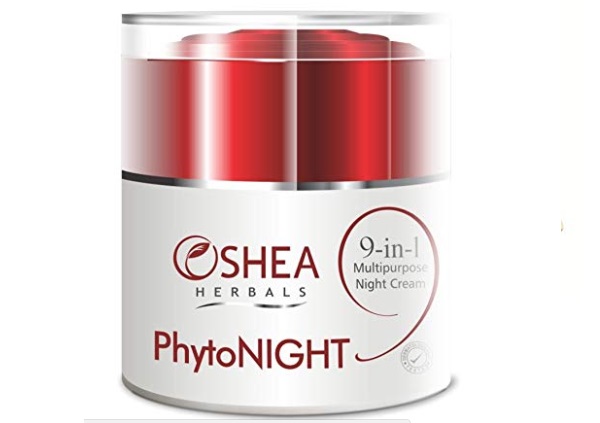 Oshea Phyto night cream is a purely Ayurvedic preparation which is free of the harmful chemicals and other stuff. It is a 9 in 1 multipurpose night cream which is rich in ingredients like almond oil, shea butter and other such natural ingredients. It works on your skin problem areas and improves the skin texture of the time. The pump pack is easy to use and make it suitable to carry along with you.
Pros and Cons
Multipurpose night cream

Natural actives to whiten skin

Has almond oil, witch Hazel etc

Affordable product

Not so easily available offline

Online it can be bought from major shopping sites
11. Greenviv Natural Face Night Cream, Saffron & Sandalwood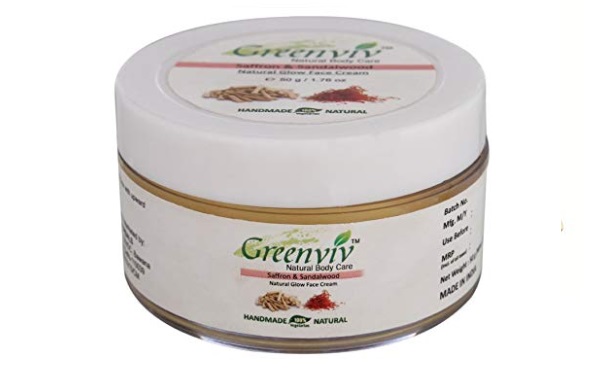 This brand make so many products which are free of chemicals. It is free of parabens, sulphate and artificial colours. The natural cream is rich in natural oils like avocado oil, jojoba oil, Walnut oil, Olive oil, almond oil and aloe vera extracts along with many other ingredients. So, all these ingredients make this cream as one of the best cream for dry skin and sensitive skin.
Pros and Cons
Natural moisturizing cream

Rich in vitamins

Deeply knowledge is the skin

Provide natural glow

Has natural oils

Improve skin texture
12. VLCC Snigdha Skin Whitening Night Cream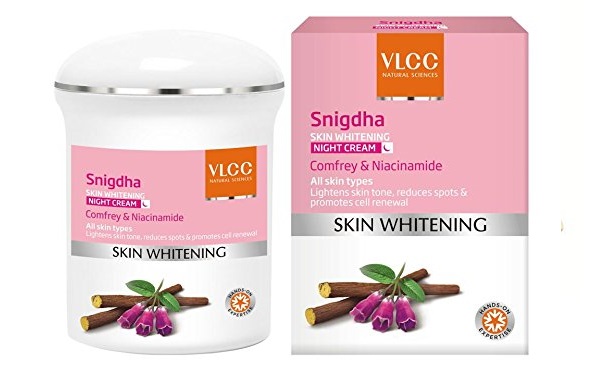 This is the Second addition of night cream from the same brand on this list. This is the whitening night cream that is suitable for all skin types. It lightens the skin and reduces the spots and sun tanning. It's the best herbal night cream for all skin types.
Pros and Cons
Reduces the appearance of spots and sun tanning

Rich in natural oils

Ideal for all skin types

Lightens skin tones

Promotes collagen and cell renewal

Easy to avail

Good for dry to sensitive skin then oily skin

Spread nicely
So this is the list of the best Ayurvedic night cream for men and women in India. Which is the one that you would like to give a try? Do you like Himalaya as a brand more or Biotique? Out of the listed options we like Himalaya revitalizing night cream and Biotique wheat germ cream the most for dry skin. While for oily skin, we like Oshea Herbals phyto night cream that is non greasy and non sticky.