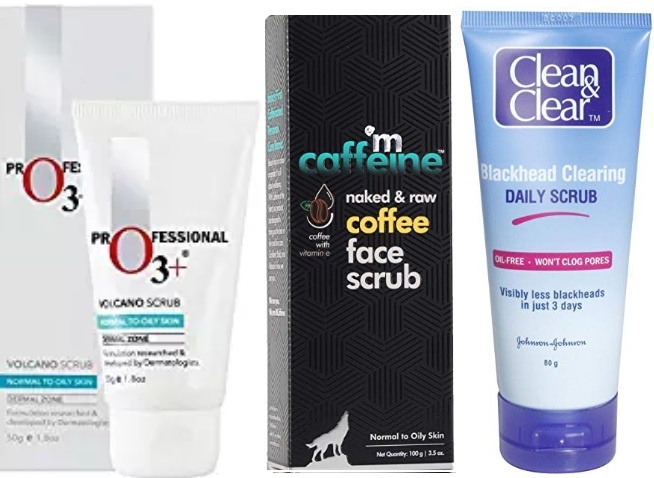 Blackheads are oxidized comedones that feel like a plug over your skin. Not just that, blackheads makes your skin appear patchy and darker. They also look really bad sitting on your oily areas. In this article, we are going to talk about the best face scrubs for blackheads that are available in the market.
These facial scrubbing products help to slough off the blackheads and to make your skin glowing and smooth. These products contain other ingredients like salicylic acid, benzoyl peroxide that can help you prevent the blackheads in future.
List of Best Face Scrubs to Uproot Blackheads in India (2021)
1. Neutrogena Deep Clean Blackhead Eliminating Daily Scrub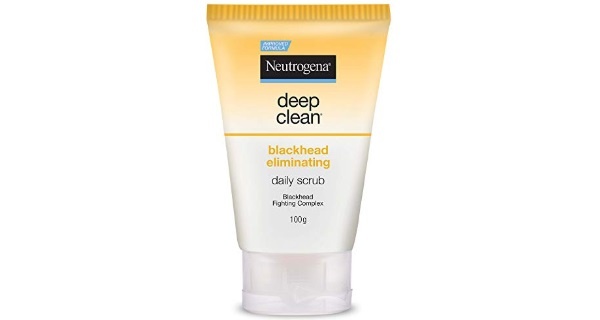 The blackhead eliminating daily Scrub as the name suggests can be used on daily basis. The light and gentle exfoliating particles of this scrub are suitable for all skin types and on top of that they are not extremely abrasive. It is an oil-free product that is allergy and dermatologically tested. The non comedogenic face Scrub contains 0.5% benzoyl peroxide and salicylic acid. It eliminates the blackheads right from the first use and prevents their occurrence.
How to use: First of all wet your face and taking some of this, Scrub over on your extra oily areas.
2. Ustraa Face Scrub De-Tan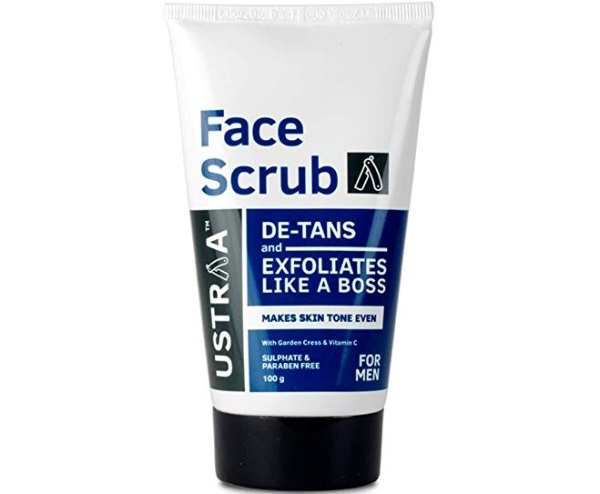 The De-tanning face Scrub helps to exfoliate your skin thoroughly and makes it even toned by uprooting the blackheads. It is a sulphate and paraben free face scrub suitable for men of all skin types. The product is most effective for men with acne prone and oily skin. It is perfect for players, bikers, sale professionals and people who have got outdoor job.
3. IZZORI Activated Charcoal 2 in 1 Face Scrub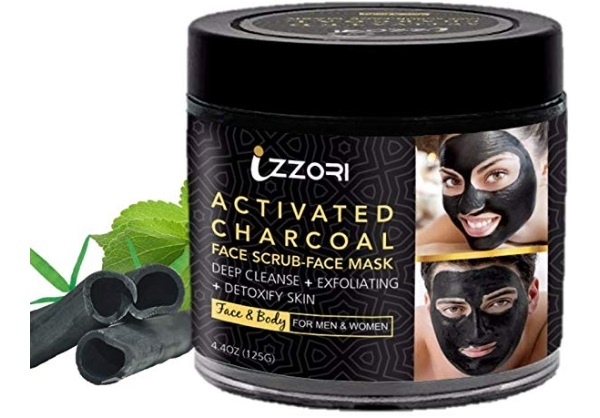 It's a two in one product with activated charcoal face scrub and face mask. It deeply cleanses your skin and exfoliates it and detoxifies it on a deeper level. It can be applied on your face and body. It's the perfect product from men and women both. You can apply it by rubbing it in circular motion on the areas where you have blackheads and keep massaging until the blackheads get softer. To dislodge the blackhead in one time, the best way is to take some steam for 5 minutes then apply the scrub.
4. O3+ Volcano Scrub for Exfoliation and Blackhead Removal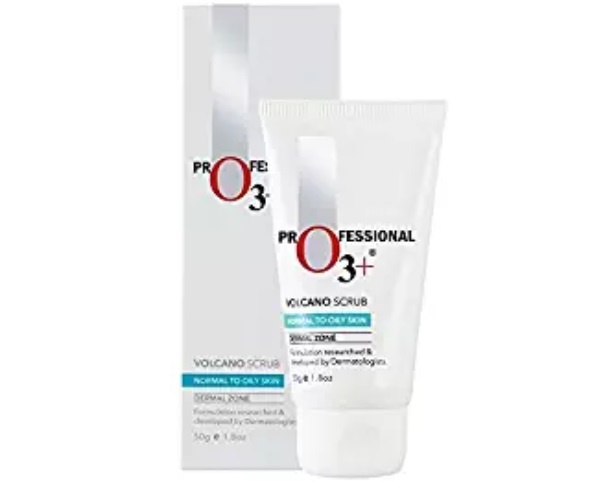 The blackhead removal scrub is exclusively made for keeping a blackhead free skin. It is perfect for normal to oily skin and the skin type that is congested with clogged pores. The product is specially formulated and developed by the Dermatologists. The volcanic extract in this product helps to regulate the oil balance and protect your skin with an antibacterial Shield. Activated carbon in this helps to draw outdoor, bacteria and oil.
5. The Man Company Activated Charcoal Face Scrub for Men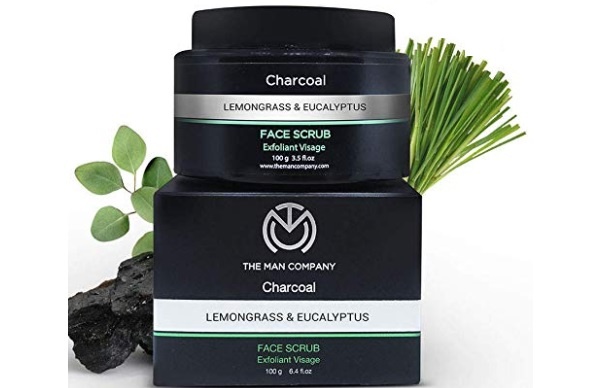 The facial scrub for men is exclusively made with exfoliating particles and extracts of lemongrass and eucalyptus. It contains antiseptic, antibacterial and antifungal properties that gives you inflammation and pollution-free skin. Everyday our skin gets dull and dark because of the environmental stress, the product wonderfully helps to get rid of that. Thanks to its charcoal component! Certainly one of the best face scrubs for blackheads removal.
6. MCaffeine Naked & Raw Coffee Face Scrub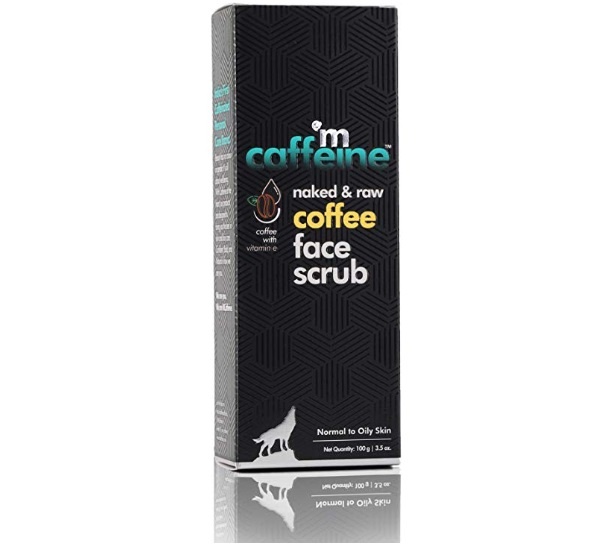 The coffee Scrub contains Coffee Bean extract that gets rid of the dead skin cells, rough skin, blackheads and impurities. Everyday pollution exposure and sun tanning makes your skin look dark and extremely dull. This product helps to scrub away the deep seated impurities and reveals fresh and glowing face, once you start using this best product for blackhead removal. It contains coffee and walnut extract that increases the collagen production and even tone skin. The product is SLS paraben free product that is suitable for normal to oily skin. You can use it twice in a week.
7. Aroma Magic Mineral Glow Scrub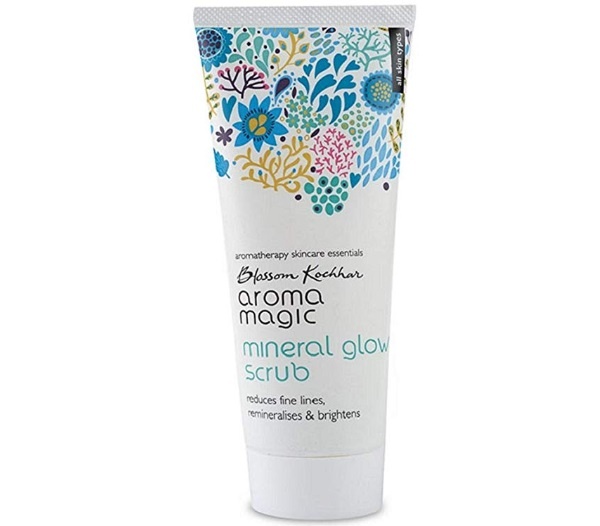 Aroma Magic Mineral glow face Scrub is a suitable product for oily and acne prone skin. It removes the dead skin cells and removes the blackheads to keep your skin smoother. It can be used to two three times in a week.
8. BioCare Charcoal Scrub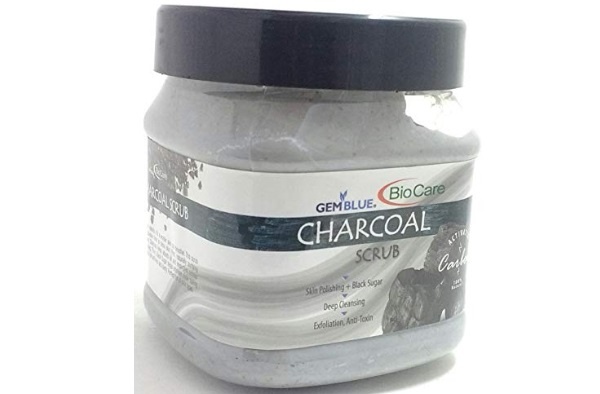 When it comes to getting rid of the blackheads, charcoal scrub is considered the best. Charcoal has the power of not just to expel the blackheads from the pores but also clarifies the skin by getting rid of the dirt, dead skin, bacteria and sebum. When these things are taken away from your skin, your face not just appears smoother but less problems are formed.
9. Ustraa Activated Charcoal Face Scrub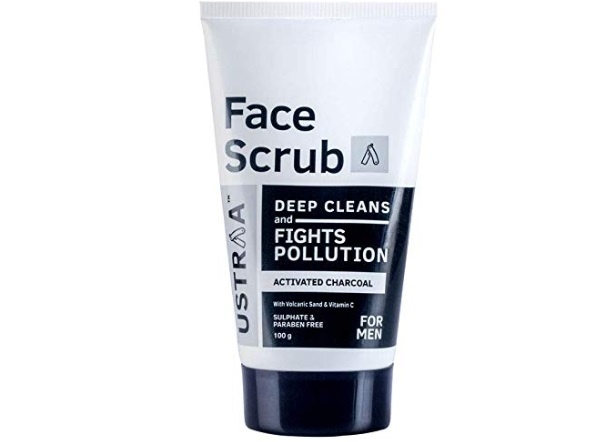 This is the Second Edition from this brand on a list of the best face scrubs for blackheads in India. The reason is that the earlier version was for De-tanning the skin while this has activated charcoal. As we just mentioned activated charcoal is the best product for blackheads removal. Using this product two to three times in a week not only keeps the skin free of comedones but also prevent their formation on your oily parts such as nose, cheeks etc.
10. Clean & Clear Blackhead Clearing Daily Scrub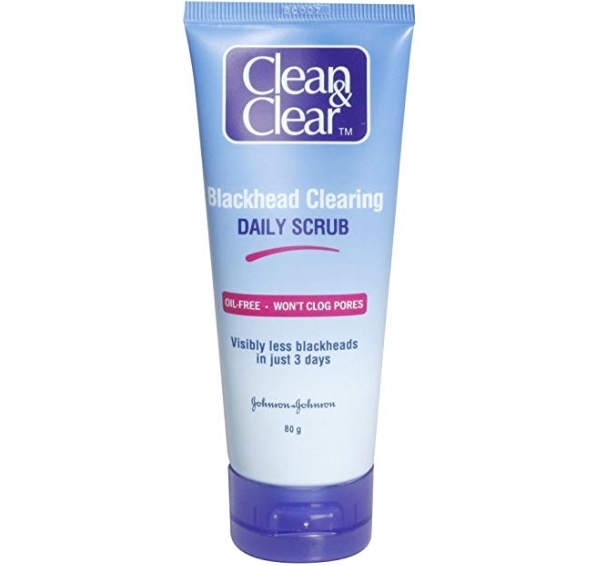 The clean and clear blackhead clearing scrub is the last product on a list of the blackhead control products in India but it is definitely not the least. It is an effective solution for your skin that is prone to blackheads. It just get rid of the blackhead is in just 3 days. The effective microscopic beads in this product help to soften the blackhead and then uproot them. It also contains salicylic acid that also prevents the formation of blackheads, pimples and acne on your face. It is also a suitable product for whiteheads.
This is the list of the best blackheads controlling face scrubs. Hope it helps you in deciding the best product for you.