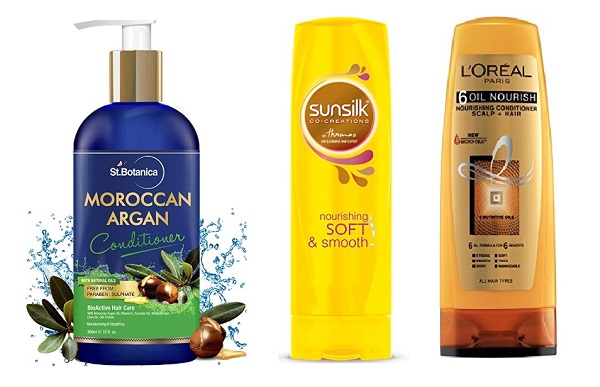 Frizzy hair looks extremely unkempt and unpolished. There are various shampoos and conditioners available for frizzy and unruly hair. Out of that, we have picked up the ones that work the best for your dry damaged and frizzy hair. When the weather gets humid and hot then this problem get aggravated therefore, use of proper hair care products is crucial to minimize this problem. Use of suitable shampoos and conditioners for dry, unruly hair can help you combat this problem easily. Here, we have compiled this list of the best hair conditioners for frizzy hair and dry hair available in India that men as well as women can try.
Best Hair Conditioner for Frizzy Hair in India (2021)
Let's check out which are those hair conditioning products meant for dry cough and frizzy hair.
1. WOW Hair Conditioner with Organic Virgin Coconut Oil and Avocado Oil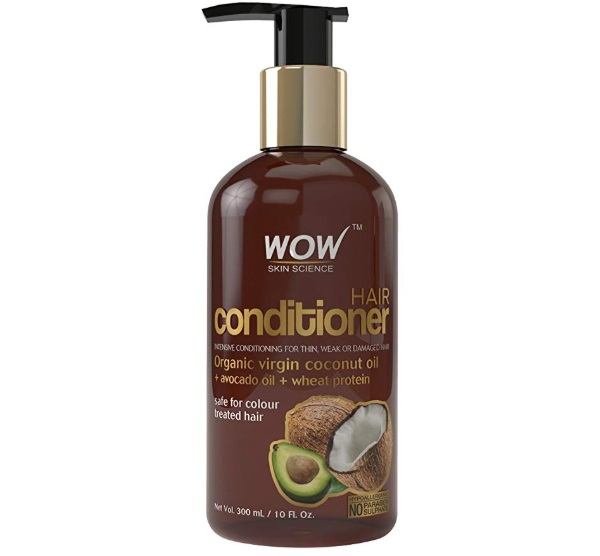 The hair conditioner is meant for dry and frizzy hair. It is also safe for color treated hair. The conditioner is meant for deep conditioning for thin, weak and damaged hair. It is rich in organic virgin coconut oil avocado oil and wheat protein. It has extremely conditioning formula for the split ends, flyaways so, that they can be tamed easily and looks beautiful. It is a sulphate free and paraben free shampoo conditioner for damaged hair.
2. StBotanica Moroccan Argan Hair Conditioner with Argan and Olive Oil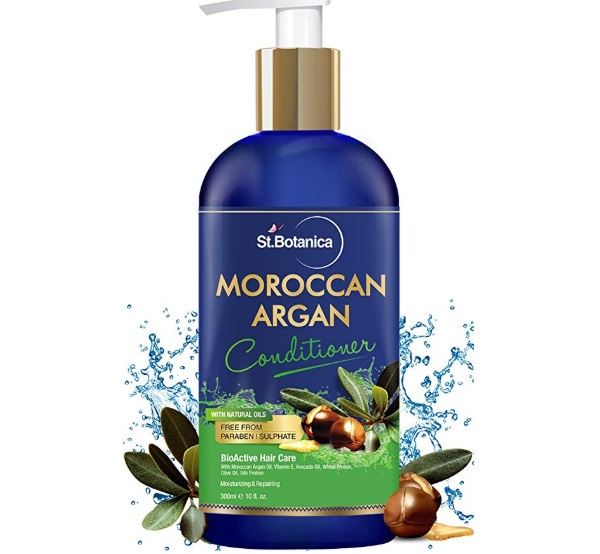 The hair conditioner from St. Botanica is rich in Argan oil and Olive oil. The moisturizing and repairing properties of argan oil helps tame down the flyways and frizz. It is a blend rich in vitamin B5, Moroccan argan oil, avocado oil, proteins, extra virgin olive oil, silk proteins and other botanical oils. It adds volume and shine and gives immense nourishment to the dryer and.
3. TRESemme Keratin Smooth Conditioner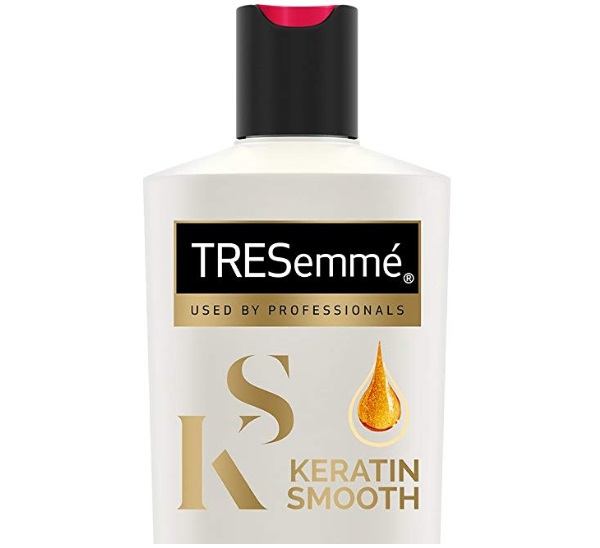 Tresemme keratin smooth conditioner is rich in keratin actives that help to control frizz for up to 3 days. The conditioner is exclusively made with keratin and Argan oil that nourishes the hair and keep them smooth and shiny for 3 days. It gives your hair smoothness and extreme shine. You can make any hairstyle with this as it makes hair silky. It is specially formulated for your Indian hair and has a low sulphate formula, but not an entirely sulphate free formula. 
4. L'Oreal Paris 6 Oil Nourish Conditioner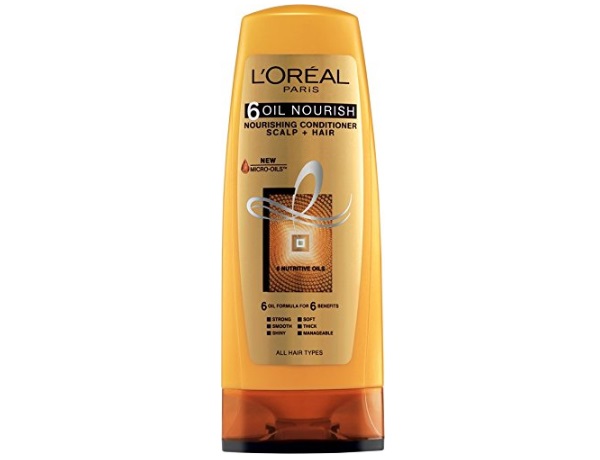 Just like the hair oil and shampoo, this nourishing conditioner also contains 6 precious oil. It makes hair stronger, smooth, softer and frizz-free. The conditioning properties of this nourishing conditioner helps to tame the flyaways and frizzy hair. This is one of the best and most affordable hair conditioner for frizzy hair. With the power of six nourishing oils, this conditioner gives total nourishment to the hair.
5. Himalaya Herbal Dryness Defense Hair Detangler and Conditioner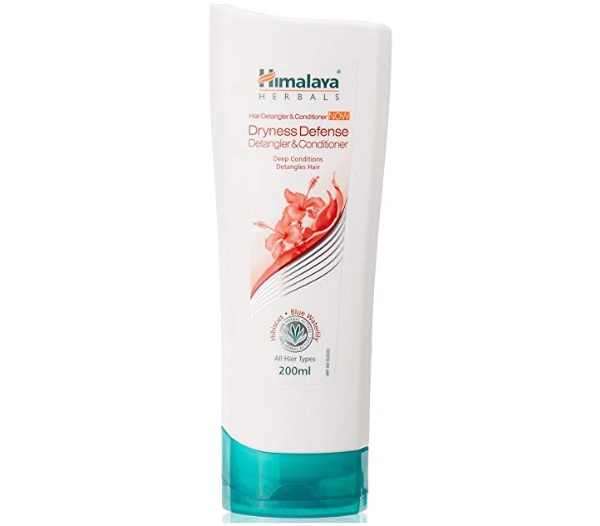 This is a daily use shampoo from Himalaya Herbals. The shampoo and the conditioner is rich in herbal ingredients that deeply condition your dry hair strands without weighing hair down. It makes hair manageable to make any style that you want. This conditioner also reduces the static that it is a problem during humid weather.
6. Sunsilk Nourishing Soft and Smooth Conditioner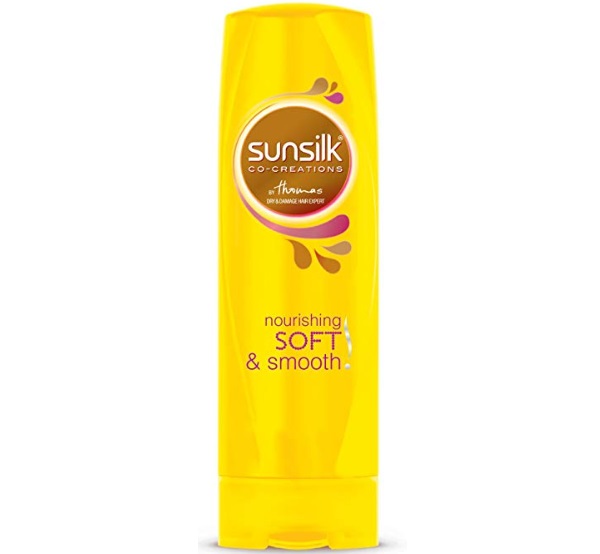 Sunsilk smooth and soft conditioner is co-created with hair expert Thomas Taw. It is enriched with 5 nourishing natural oils that condition even the driest hair ends. The shampoo and conditioner is really made for dry hair and frizzy hair. This is also one of the best hair conditioners to tame frizzy hair during summers and winters.
7. TRESemme Spa Rejuvenation Conditioner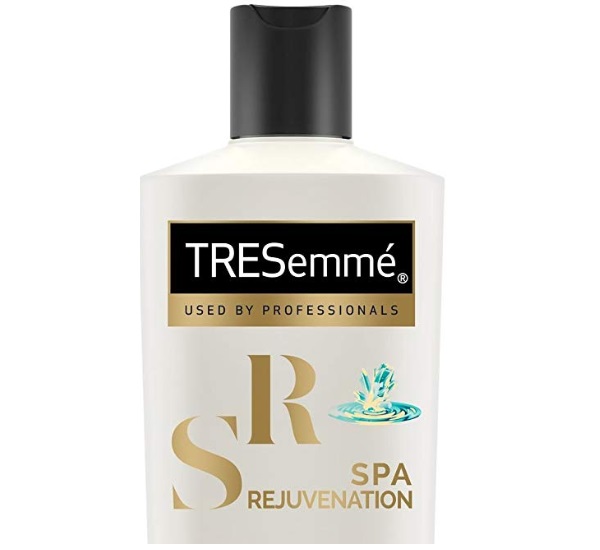 Spa rejuvenation conditioner is made with Hydrating Mineral Complex and essential nutrients. The professional grade formula is infused with hydrogen properties and deep conditions hair. It is suitable for both natural and chemically treated hair. It revitalizes your dry and frizzy hair and transforms them into manageable strands.
8. Schwarzkopf Gliss Hair Repair with Liquid Keratin Million Gloss Conditioner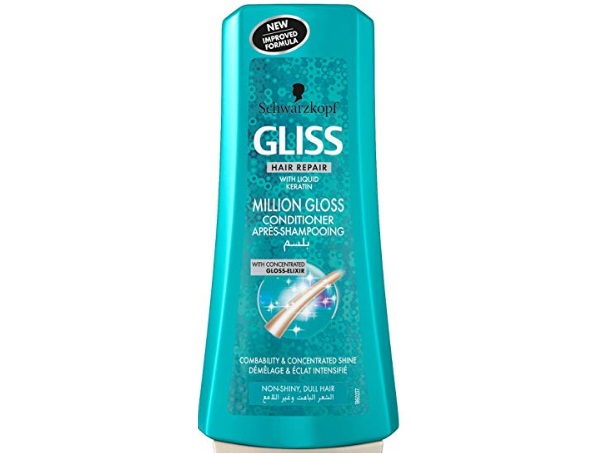 The conditioner is rich in liquid keratin. This helps to minimize the damage and rough cuticle. It is ideal for fine, flat dry and damaged your. It is rich in a formula rich with the liquidized keratin and that makes hair soft and silky. It reduces stress and combat the dryness.
9. Dove Oxygen Moisture Conditioner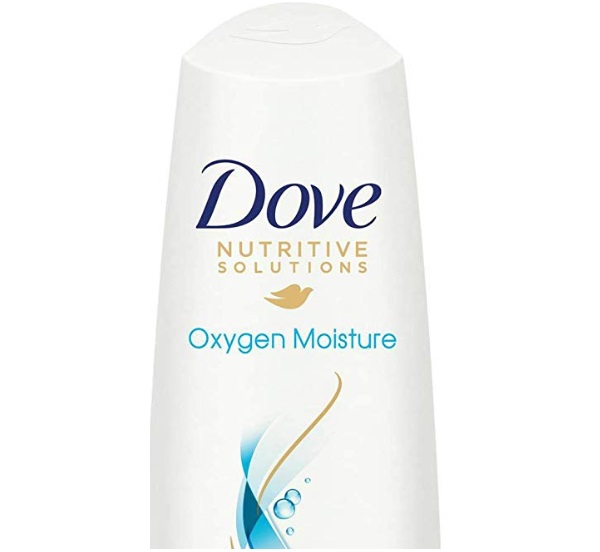 The oxygen moisture conditioner infuses the oxygen and breathes life into flat and dry damaged hair. It does not weigh your hair down and deep conditions them. It gives visible fullness and bounce. It stains the frizz and flyways. The shampoo is suitable for all weather and hair types.
10. Dove Dryness Care Conditioner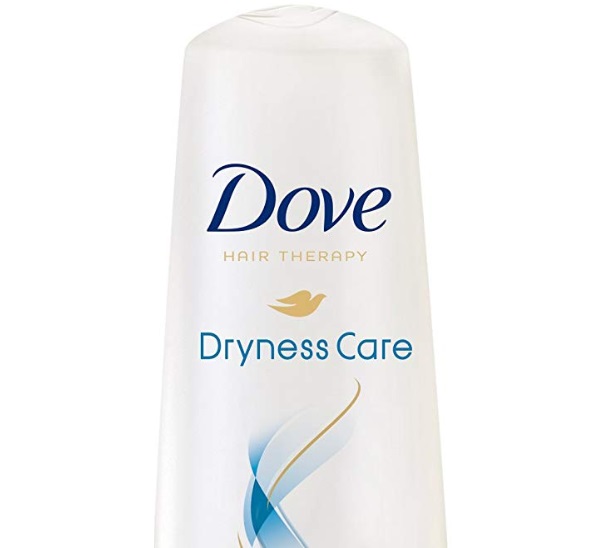 Dove dryness Hair Care conditioner is exclusively made for frizzy and dry hair and. The conditioner can be applied after the shampoo from the same range. It protects dry hair from daily wear and tear and makes them smoother up to five times. It leaves hair less frizzy and manageable. It is a suitable shampoo for dry frizzy hair for everyday use.
These are conditioners for frizzy and dry split ends for men and women that are available in Indian market. Have you used any of these shampoos? It would be better if you apply the conditioner and shampoo from the same range.