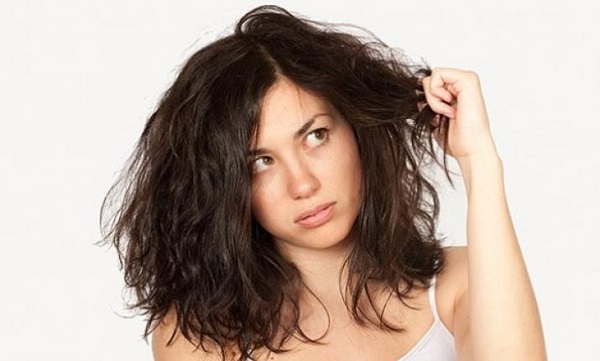 Dry and frizzy hair is problematic. Frizz and flyways can also make you look unpolished even if your dress makeup is perfect. Problem of frizzy hair is not just for women but men as well face this problem. Everyone likes smooth and silky hair, but when they get frizzy we just want to avoid that at any cost. There are lots of shampoos that can help control your frizzy hair. In this post, we are going to share this list about the best shampoos for frizzy hair and dry unmanageable hair. The shampoos are rich in emollients and ingredients that can help calm down the frizz and soften the hair from roots to tips.
List of the Best Shampoos For Frizzy Hair available in India (2021) To Make Hair Smoother
These are the best anti frizz shampoos in India, that you can apply to decrease the frizz and dryness from the scalp and hair.
1. Dove Nourishing Oil Care Shampoo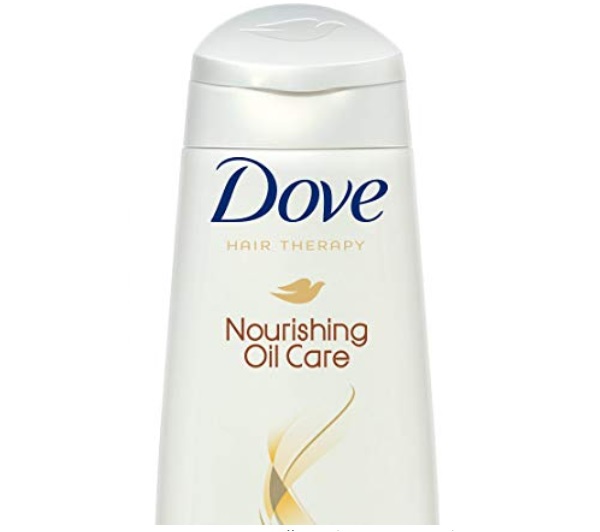 This nourishing oil cures the dry and frizzy hair to smooth them up to 99%. It also takes care of the roughness and split ends. It does not make hair dry post wash and transforms them into soft and manageable. It has a non-greasy formula that will not weigh down your hair. It can be used daily and is suitable for men and women.
2. Beardo Keratin Shampoo for Hair Growth & Damage Control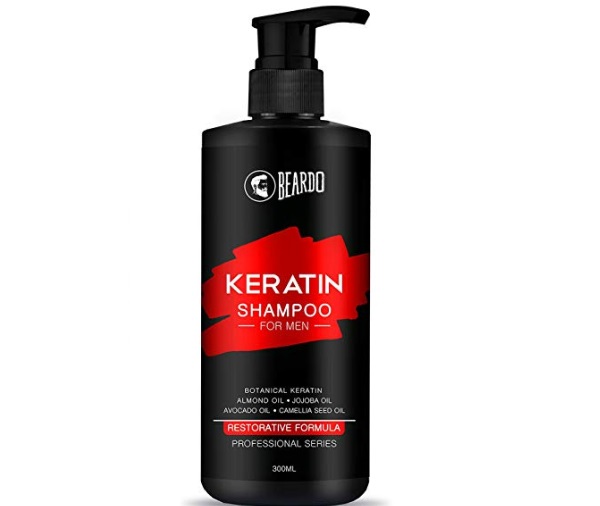 Beardo is a brand that makes men's hair care and skin care products. The men's daily use shampoo is rich in keratin that fortifies hair follicles and cuticle. It is rich in a botanical blend of oils like almond oil, Camellia seed oil and avocado oil. With the presence of so many oils, this shampoo helps combat the frizz and makes hair softer. It also fights the damage and strengthens the weak hair roots. Men can use this product daily or twice or thrice in a week. Using such an effective product also makes hair voluminous and silkier.
3. L'Oreal Paris Vive Smooth-Intense Shampoo for Dry, Frizzy Or Rebellious Hair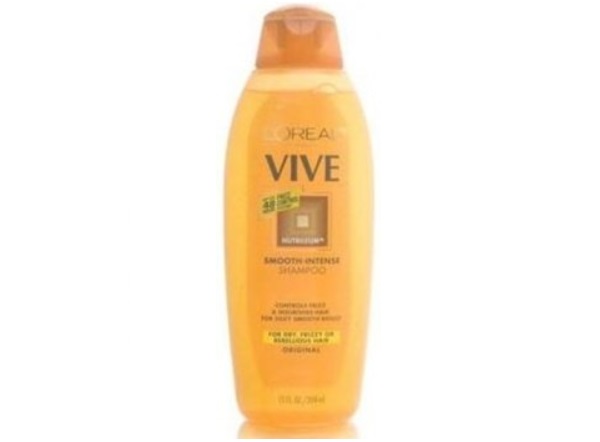 The shampoo helps to repair the dryness and frizzy hair. It has an ultra hydrating smoothening formula that is suitable for dry and damaged hair. It helps to smoothen the rough cuticle which makes hair prone to frizz and dryness. Along with that, it also tames the tangles that happens because of the frizz and rough hair cuticle. On top of that, it comes with an amazingly pleasant smell.
4. TRESemme Nourish and Replenish Shampoo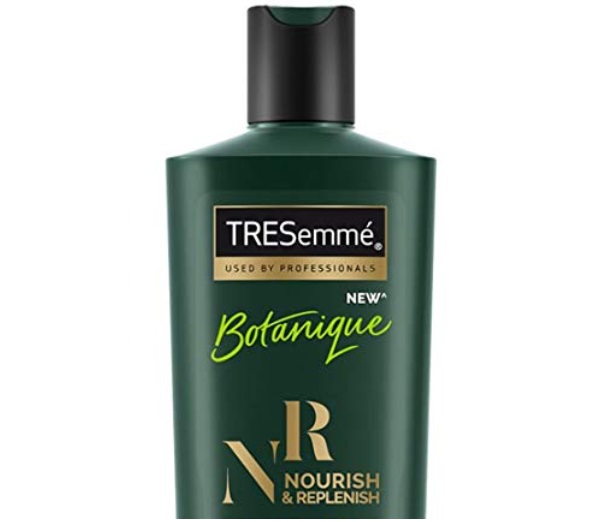 Tresemme nourish and replenish shampoo is made exclusively for hydrating the dry and rough hair with frizz. The shampoo is rich in botanical blend of olive oil and Camellia oil. It controls frizz for up to 24 hours and is also safe for Indian hair. It is paraben free shampoo that is also safe for coloured hair. Other than that, smaller packs are also available and are very cost effective. 
5. Omved Hydrating Shampoo for Dry and Frizzy Hair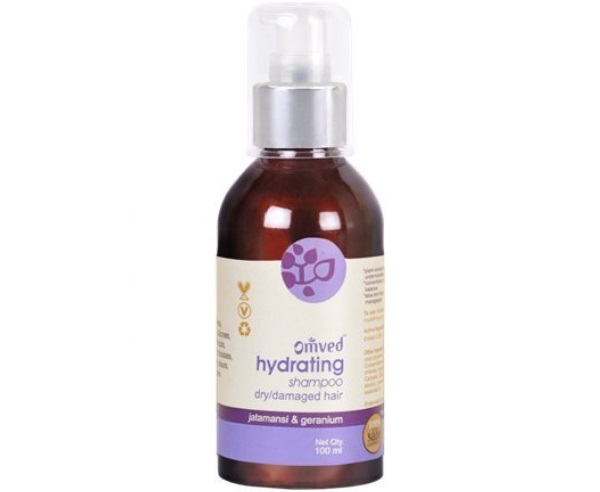 This Hydrating shampoo is formulated for dry and frizzy hair. It comes in a pump dispenser which makes it very easy to use. It cures the dryness and damage of the cuticle. It adds a thin layer over the cuticle which makes hair softer and smooth. It is rich in jatamansi and geranium that nourishes the scalp and hair. It minimizes the frizz right from the first use with its herbal formula. And it restores the strength and moisture of the hair. It is an organic shampoo for frizzy hair.
6. Pantene Total Damage Care Shampoo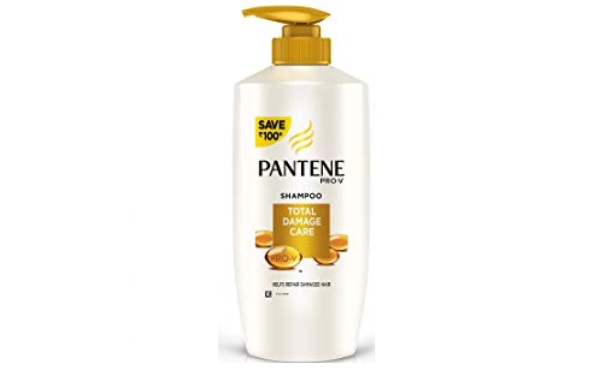 Pantene total damage care shampoo is made to fight the damaged hair. Hair damage has around 10 visible signs and it helps to lessen those. It gives you stronger and smooth hair in just 14 days. It protects the hair from future damage and also leave them smooth and soft. The shampoo contains the keratin damage block technology that provides 99% protection against damage and frizz. By far, Pantene has managed to become a leading shampoo brand in India with its quality and affordability.
7. Kaytra Shampoo for Frizzy Hair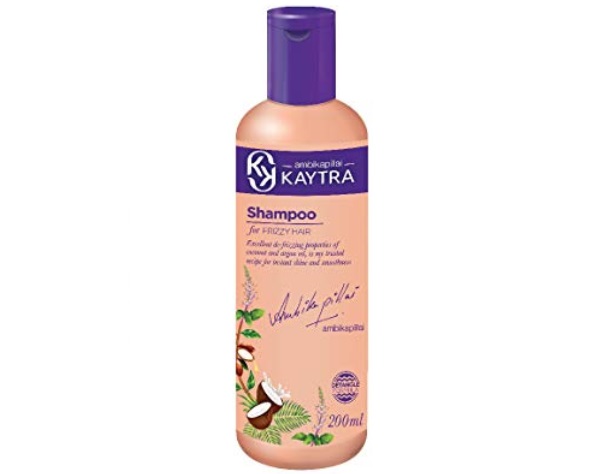 This shampoo product is exclusively made to combat the frizzy hair. It has utilized the formula of one of the most trusted recipes to tame down the frizz using coconut. Use of this cleanser also strengthens hair follicles and minimizes the hair loss because of breakage. Its hydrating formula detangles the hair with its extreme moisturizing properties and the plus point is that its price is also very affordable.
8. Healthkart Apple Cider Vinegar Moisturizing Shampoo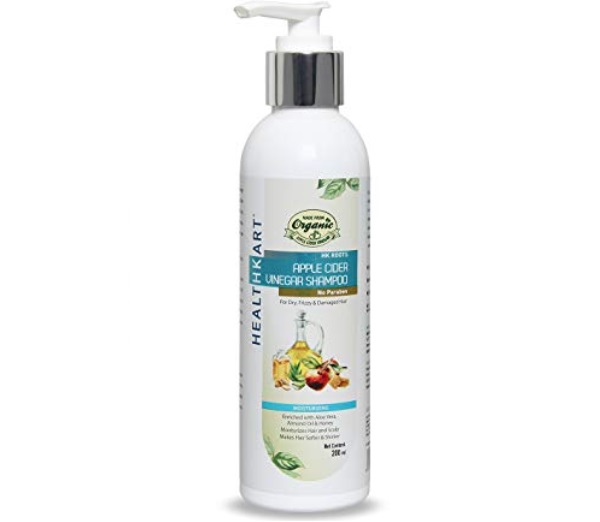 HealthKart apple cider vinegar shampoo is a very hydrating and cleansing shampoo made for dry damaged and frizzy hair. The shampoo is a certified organic shampoo with aloe vera, almond oil and honey as key ingredients. All these ingredients help to moisturize dry hair and ends. It is a paraben free shampoo for frizzy hair. Other than that, for oily scalp ACV or Apple Cider Vinegar works the best.
9. StBotanica Moroccan Argan Hair Shampoo With Organic Argan Oil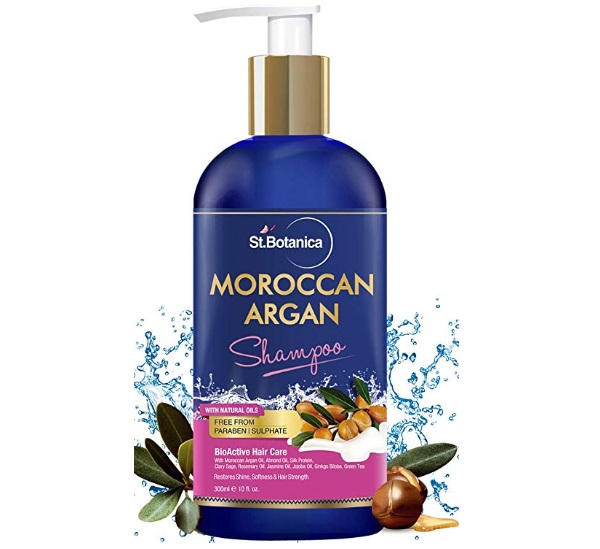 This shampoo is rich in the Moroccan Argan oil that is considered as one of the best ingredient to reduce frizz and dryness of the hair. The shampoo comes in a pump dispenser that is very easy to use. It is a paraben-free and sulphate free shampoo. With the presence of multiple essential oils along with Argan oil, this shampoo restores the shine and softness of the hair. It strengthens the hair follicles and minimizes the roughest of the cuticle. The organic shampoo is one of the best shampoos for frizzy hair. If hair growth is your focus, then please do read my article on the best shampoos for hair growth in India.
10. MATRIX By fbb Biolage Smoothproof Smoothing Shampoo for Frizzy Hair
Matrix shampoo for frizzy hair is exclusively made to combat this problem. It works on the frizz to give you smooth hair. It revitalizes the dull and dry hair so that they look nourished and healthier. For summer frizz, it is quite  effective as an cleanser.
These are the best shampoos for frizzy hair available in India. Have you used any of these anti frizz hair shampoos? Which is the shampoo that you like the most for frizzy hair and flyways?