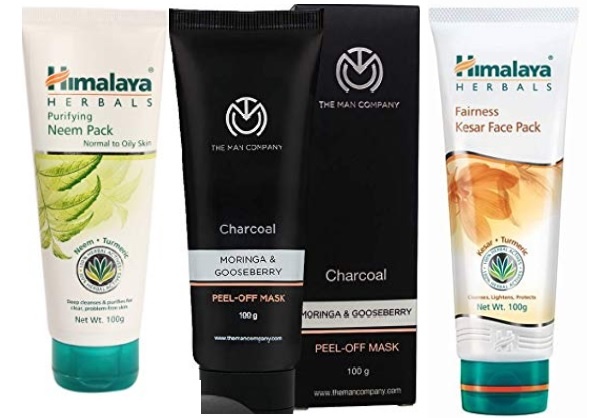 Face pack can help you tone in tighten your skin. Using face packs regularly keep your skin tone tight and glowing. Just like women, men to need facial masks and packs to keep their skin fresh and radiant. A good effective face pack can help you get rid of the dullness, impurities, and excessive oil and even when you have dry skin they can help treat the dryness. Considering that, we have compiled this list of the best face packs for Indian men suitable for different skin types. These products are available easily in the Indian market and we have also given the links that can help you buy the product online.
List of The Best Face Packs and Masks for Men in India (2022)
1. VLCC Mud Face Pack
VLCC facial pack has mud clay that cleanses your skin deeply by sucking all the excess sebum from the skin pores. It forms your skin and improves the blood circulation. As a result, your skin tone appears glowing and fresh. Men with oily to acne prone skin can try it to maintain healthy looking skin. It also contains Kaolin, Turmeric Powder and Mint Oil to fight the acne and pimples on the skin.
Pros
Good for oily skin

Suck successive sebum

Purifiers this oily skin

Perfect for acne prone skin

Lighten dark spots and blemishes

Reasonable Price

Good For Summers
Cons
Not for dry skin

Recommended for: Oily, normal to combination skin
2. Himalaya Herbals Purifying Neem Pack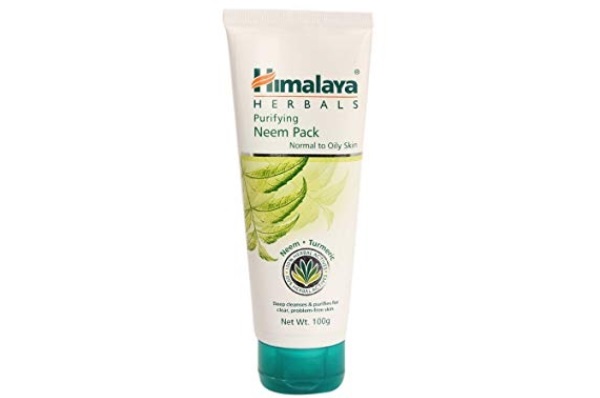 Himalaya Herbals purifying neem face pack is one of the best leverage facial mask that is perfect to cure oily and normal skin. The product contains Neem and turmeric and both of them are known to purify the skin deeply. It relieves your skin from the blemishes and is a herbal formulation. It can be used two times in a week for beautiful skin. 
Pros
Remove blemishes and dark spots

Suitable for oily to acne prone skin

Heals acne

Removes excessive sebum
Cons
Recommended for: Normal to oily skin
3. Biotique Bio Milk Protein Whitening & Rejuvenating Face Pack

The fairness face pack contains milk proteins. It is the best skin whitening face pack that is suitable for men and women. It helps to improve your skills complexion by working on the dullness and roughness. It makes medium to dark skin complexion fair with regular application.  The product is blended with pure extracts of milk proteins, wheat germ, almond oil, honey and seaweed to moisturize and revitalize the skin. 
How to use: Apply the face mask evenly on your clean face. Apply some on the neck as well. Leave it for 15 to 20 minutes. Rinse with clear water. It can be used two to three times in a week.
Pros
Contains milk proteins

Easy to apply

Reasonably priced

Pleasant smell
Cons
Recommended for: All skin types
4. The Man Company Activated Charcoal Peel Off Mask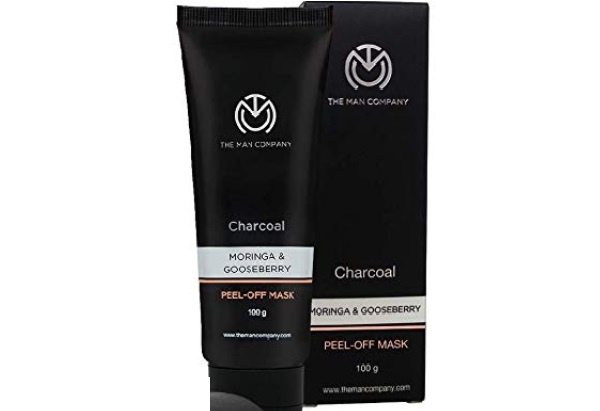 When you have oily and acne prone skin, using an activated charcoal face mask can do wonders for your skin. Men with blackheads problem can also take help from a charcoal mask. It helps to deep clean face skin with it powerful charcoal content. It combines the power of high absorbing properties of charcoal and moringa and Gooseberry. It is a peel off mask that you can apply on the skin and then peel it off. It takes off the earth, serum, bacteria along with the blackheads. This can be used once in a week to keep healthy skin.
Pros
Removes oil and bacteria

Whiten skin with moringa and gooseberry

Deeply cleanses the skin

Cleanses the pores

Perfect to purify the skin in summers
Cons
Recommended for: Men with Oily and acne prone skin
5. Lotus Herbals White Glow Yogurt Skin Whitening and Brightening Masque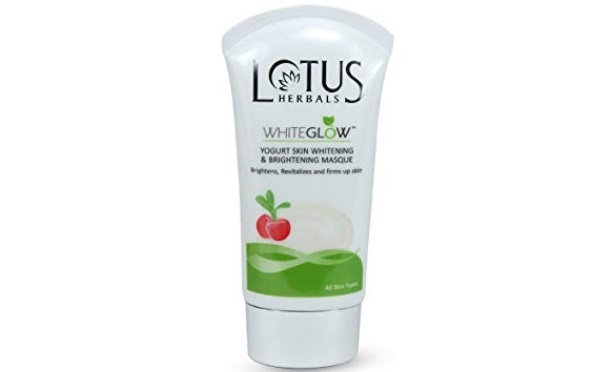 When skin brightening is your major concern, then try this yoghurt whitening and brightening face mask. It brightens your skin tone so, that it appears glowing and fair. It gives total nourishment to your dull and tired skin. The product is smooth in texture and gets applied on your face and neck evenly. It also has anti aging function. The milk proteins of yoghurt keep the skin dewy and flawless.
Pros
Lightens the dark spots and blemishes

Bring glow on the skin

Contains yoghurt and blackberry extracts

Perfect for all seasons
Cons
Recommended for: All skin types for fairness
6. O3+ D-Tan Pack Brightening and Lightening De Tan Removal Mask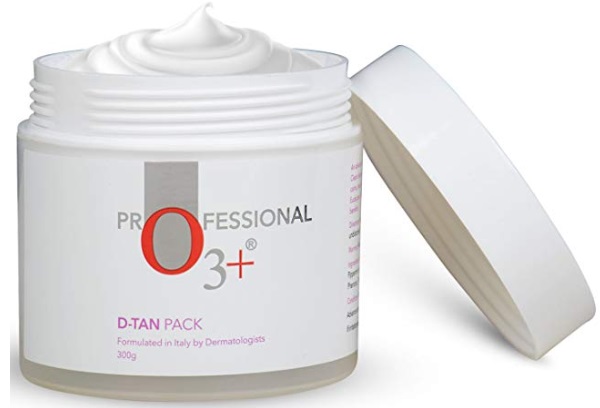 The skin lightening face mask contains the power of mint and Eucalyptus oil. It is a suitable mask that people of all skin types can use. Men who have got the primary concern of tanning and darkness of the skin can use it every 2 to 3 days to get beautiful glowing and healthy skin. 
How to use: After cleansing your skin apply a thin layer of this De-tanning face mask on the skin and leave it for 3 to 5 minutes. Then remove with clear water.  It is the best de-tanning face pack for men in India.
Pros 
Formulated by dermatologists in Italy 

Safe product for sensitive skin

Gets applied evenly

Remove tan effectively
Cons
Recommended for: Men of all skin types
7. Mamaearth Charcoal, Coffee and Clay Face Mask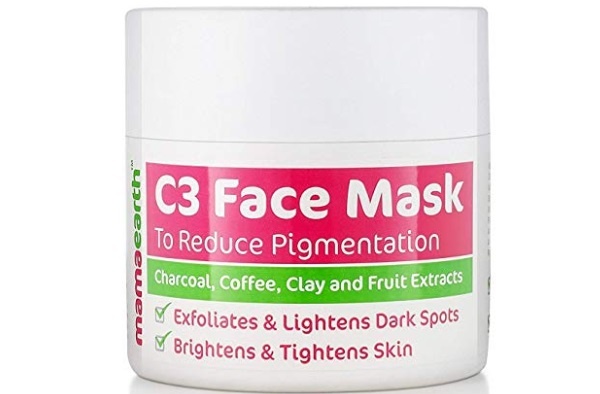 The best selling face mask contains charcoal, coffee and clay. It is one of the best face pack for men with oily and acne prone skin. The activated charcoal helps to cure the irritated, inflamed and acne prone skin. It treats the pimples faster by killing the bacteria and removing dead skin cells. Papaya, Mulberry and cucumber fruit extracts in this mask helps to brighten your skin and fight dark spots and blemishes. It can be used two to three times in a week
Pros
Toxins free face mask

Free of parabens, sulphate and mineral oil

Tighten skin pores

Remove the impurities

Shrink open pores
Cons
Recommended for:  oily and acne prone skin
8. Himalaya Herbals Fairness Kesar Face Pack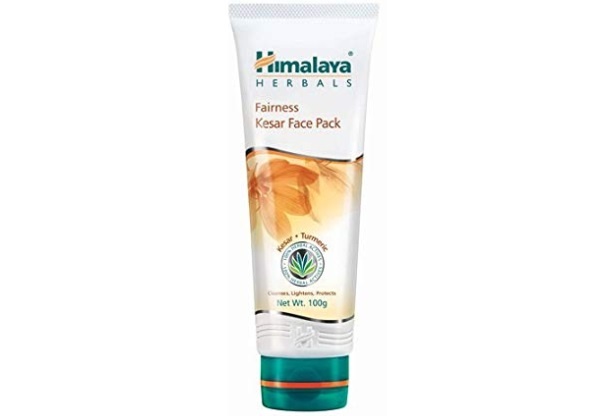 Himalaya Herbals Kesar face pack is an affordable product that induces fairness on your skin with its Saffron extracts. It is rich in turmeric also that makes it suitable for men who have blemishes on the skin. It is very easy to obtain product that is available in shops easily. It remove stores blackheads and their skin cells. The product also produces the effects of UV exposure like skin darkening and premature aging.
Pros
Herbal formula that is safe for sensitive skin

Heals the inflamed skin

Remove blackheads
Cons
Recommended for: All skin types
9. Man Arden 7X Activated Charcoal Peel Off Mask
The charcoal peel off mask is rich in vitamin C and menthol. It is one of the best face mask for men with acne prone and blemished skin type. Apply it on the face evenly and after 10 to 15 minutes remove it by gentle peeling. If you are unable to peel it then wash with water. It works to gently detoxify and purify your skin by drawing out impurities and toxins like pollutants. Make sure, you are clean shaven before using this mask.
Pros
Suitable for summers

Draws toxins and pollutants

Make skin brighter

Lightens the spots and marks
Cons
Some men can find it difficult to peel off
Recommended for: Normal to oily to acne prone skin
10. Plum Green Tea Clear Face Mask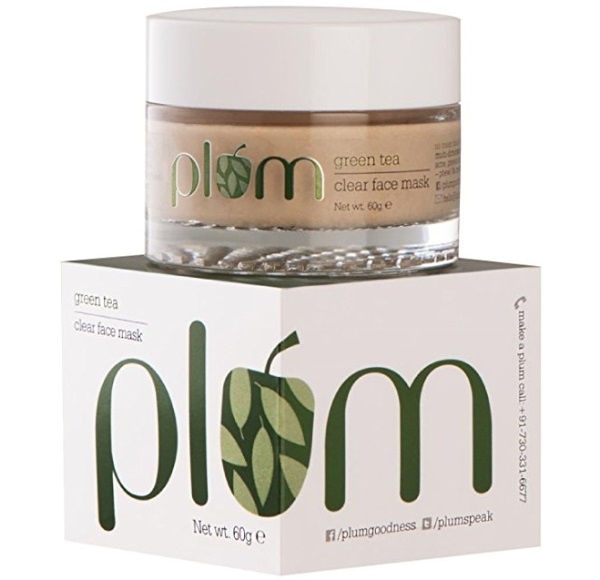 The plum green tea face mask is one of the best face masks for all skin types. Men who've dull and rough skin, can try this product. It has green tea extract that brightens your dull skin complexion within few uses. It brings clarity and evenness to the skin. It pulls out excessive oil and grease from the skin along with the dead skin cells. It has glycolic acid that promotes cell renewal.
Pros
Helps with acne control

acid promotes cell-renewal

Kaolin & bentonite absorb excess oil
Cons
Recommended for: Suitable For Combination and Oily Skin
These are the best face packs for men available in India. You should use them according to your skin type and season as we mentioned in the article.