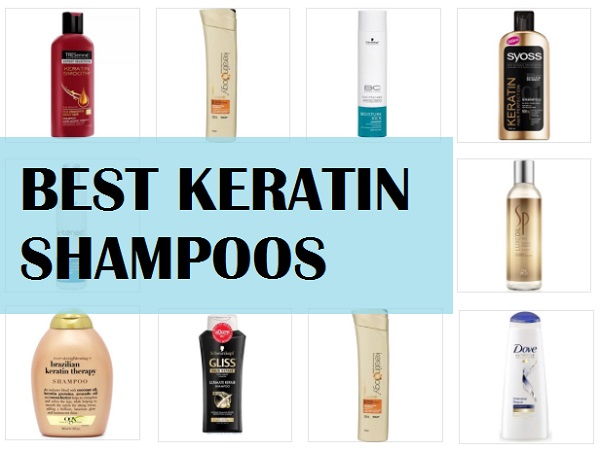 Keratin shampoos have become quite popular in the recent time. In this post, we will be sharing the best Keratin shampoos in India. Why is that? Why keratin shampoos are considered good for damaged hair? And what exactly keratin does for your hair? Actually, Keratin helps to rebuild your hair's protein structure. Thus, your hair gets smooth and silky. Gradually, it also reverses the hair damage and also gives you shinier hair. People who've got chemically treated hair often complain that their hair have become quite rough, dull and shine less. Keratin treatments can help you bring that shine and smoothness back and reinforces the hair strength and smoothness.
What is keratin?
Keratin is a protein which you can also called as the building block of your hair. So in this segment at MensBeautyHealth Blog, we will bring you the best keratin shampoos available in India that men and women can use. These are available on the leading salons and also on the major online shopping sites like Amazon.in.
Why Keratin Shampoos?
A lot of people ask, if keratin shampoo can make the hair grow? Keratin is the basic unit of your hair hence, when the hair is given additional keratin, they grow stronger, shinier and more resilient towards the everyday damage. Most of such keratin rich shampoos have two ingredients like biotin and keratin. Biotin is known to grow hair and keratin makes them smoother and minimizes the damage. Shampoos rich in keratin and biotin are bound to boost hair growth and make them longer over the time. You can also read about the best biotin supplements in India which have given good results to people suffering from less hair growth and hair thinning.
So if you have got dry damaged hair, you must try keratin shampoos to get back the glory of your hair.
List of Best Keratin Shampoos in India (2020)
Here is the List of the best keratin shampoos in Indian market for thin hair, dry hair and damaged hair. These shampoos also work the best on frizzy hair, rough hair and for split ends.
1. Wella SP Luxe Oil Keratin Protect Shampoo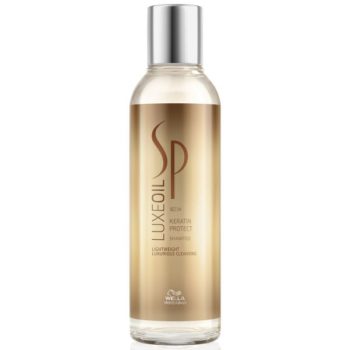 The brand makes salon and professional hair care products. General hair cleanser that is infused with Keratin. This is meant for everyday use and is lightweight in texture. You get smooth and absolutely clean hair. 
Pros and Cons 
Minimizes the frizz

Hair becomes shinier

Hair gets stronger

Pleasant smell

Prevents hair from damage and dryness
2. Tresemme Keratin Smooth Shampoo with Argan Oil
Tresemme keratin smooth shampoo is now available with Argan oil. It's the newer version which includes Argan oil as well. Along with keratin you also get the goodness of Argan oil. The shampoo has liquid keratin that nourishes your dry and damaged hair from roots to tips. Your hair looks healthy and Shiny. This is one of the best keratin shampoos in India at affordable prices.
Pros and Cons 
Cleanses hair thoroughly

Reduces frizz

De-tangles hair

Dry hair smooth

has SLS

Does not make the hair weigh down

Affordable
3. Schwarzkopf Gliss Hair Repair Liquid Keratin Oil Shampoo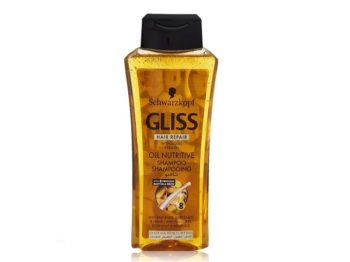 This shampoo is suitable for dry and damaged hair. This entire range includes shampoo, serum and hair conditioner that are rich in liquid keratin. This product works on your highly damaged hair, that is rough and frizzy. When you apply the entire range, then you are bound to get smooth and lustrous hair.
Pros and Cons
Strengthens the weak hair strands

Makes hair shinier

Reverses damage

Moisturizes the hair

Prevent future damage

Works for all types of hair
4. Syoss Keratin Hair Perfection Shampoo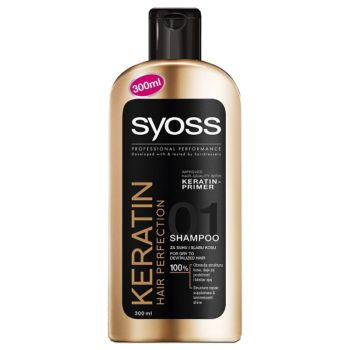 As 90% of our hair is made of keratin, this keratin shampoo for thin hair works to swell them up. Sun, pollution and dust play havoc on your hair and a shampoo like this can help reverse all that potential damage that your hair goes through. It is the best sulphate free keratin shampoo for color treated hair.
Pros and Cons
Provides hair incredible strength

Rebuilds the hair strands

Makes them smoother

Perfect for the dry and devitalized hair

Gives suppleness and shine
5. OGX Anti-Breakage Keratin Oil Shampoo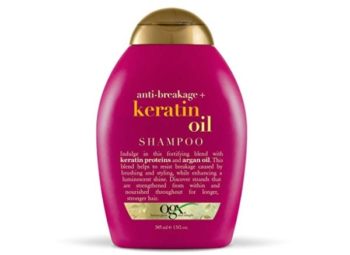 The keratin rich shampoo is a defrizzant shampoo that is made for all hair types. It has this perfect combination of the antioxidant rich coconut oil and keratin proteins. This will definitely give you smoother and stronger hair that shines. Regular use of shampoos like this also aid in the proper growth of the hair and makes them thicker naturally. It also has cocoa butter which conditions the damaged and rough hair. Also, It is one of the best keratin shampoos for split ends.
Pros and Cons
Rich in keratin and cocoa butter with coconut oil

Works the best on frizzy and dry hair

Gives brilliant gloss

Fights splits ends

Reduces breakage and knots
6. L'Oreal X-Tenso Nutri-Reconstructor Shampoo
L'Oreal X-Tenso Nutri-Reconstructor Shampoo is made with keratin infused technology. It aids in reconstruction of dry and damaged hair healthy and shinier. So if you have got straight hair, here's the shampoo is for you. Not just that the shampoo also controls your frizzy and dry hair. The shampoo contains sulfates and parabens so if you like shampoos that should not contain sulfates then skip this option. It is suitable for thin hair and for low on volume hair.
Pros and Cons 
Makes hair smooth and softer

Helps detangle hair

Cleanses the scalp

Nice fragrance

It's not that affordable
7. Schwarzkopf Professional Hair Growth Shampoo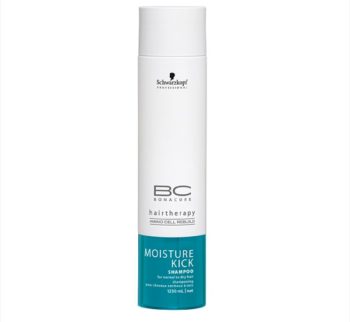 The brand is known for professional hair styling and hair treatment products. Containing the hydrolysed keratin, it helps renew the dry and damaged hair strands. It makes your hair grow longer and reduces the damage due to sun exposure and chemical treatment.
Pros and Cons
Good for dry hair

Makes hair stronger

Not very good for product build up removal

Good for chemically treated hair
8. Kayos Botanicals Argan Oil Shampoo with Keratin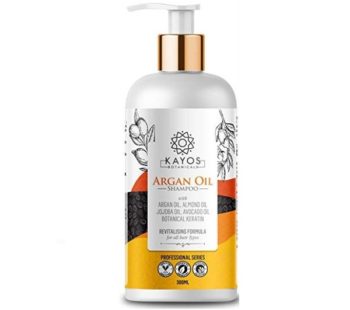 This next option is very affordable and is rich in Moroccan Argan oil as well. The shampoo is rich in keratin, almond, jojoba and avocado oil. It's active complex cleanses your hair and removes the product build up which can leave hair dull. Basically. the shampoo targets the hair problems, as a result you get longer and thicker hair. It removes all the product build up and cleanses your scalp thoroughly.
Pros and Cons 
Have you got that makes hair smoother

Keratin and Argan oil make hair shinier and stronger

Removes product buildup

Improve hair texture

Help remove impurities deeply from the scalp

Make hair voluminous

Best clarifying shampoo with keratin in it
9. Sunsilk Keratinology Detoxifying Shampoo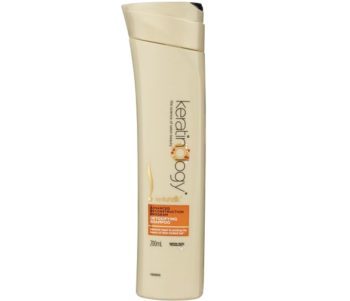 Sunsilk keratinology shampoo is a popular shampoo that is made exclusively for the straight hair and the chemically treated hair. This shampoo contains pure keratin that works on the dry and rough hair strands.
Pros and Cons 
Makes Hair shinier

Removes frizz

Not an SLS free shampoo
10. Dove Damage Solution Intense Hair Repair Shampoo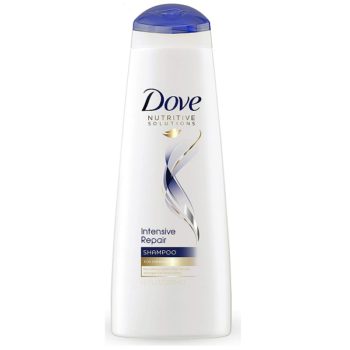 Dove damage repair shampoo is an intense hair conditioner shampoo. It is able to repair your damage that is due to chemicals, UV rays. Dove Intense Solution shampoo is a mild hair cleanser that is rich in liquid keratin. The keratin shampoo lathers well and gives you squeaky clean hair and scalp.
Pros and Cons
Helps makes hair smoother

Gives shine

Decreases frizz

Hair gets silkier

Has sulphates

Lathers well
So, this is the list of the best keratin shampoos available in Indian market, that you should try, if you need one. However, you must go for hydrating hair masks once in a week, followed by weekly hot oil therapy to get rid of hair problems which eventually hinder your hair growth.