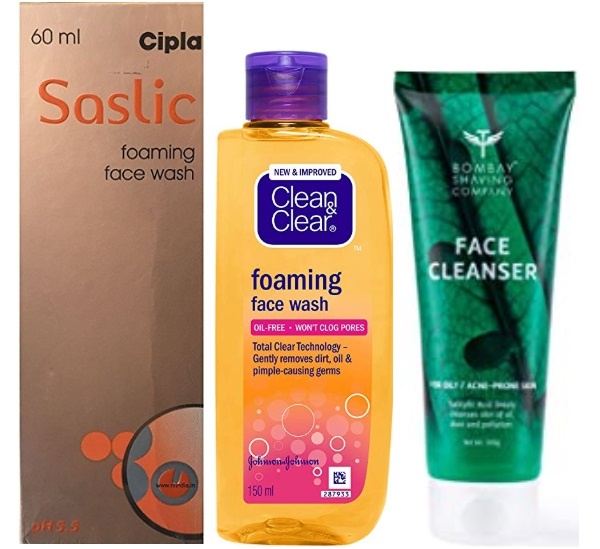 Salicylic acid is a type of phenolic acid and a Beta Hydroxy Acid. It Is exclusively used in the skin care products. We have compiled list of the best salicylic acid products available in India, that boys and girls both can use to get rid of the problems like acne pimples oiliness and scars.
What Salicylic Acid does?
Salicylic acid helps to dissolve the dead skin cells and debris from your skin. The simple step that salicylic acid does on your skin unclogs the clogged pores and eliminates the acne causing bacteria. Salicylic acid also dissolves the keratin plug and regulates the skin cells regeneration. Teenagers and adults, who are struggling to get rid of their marks and scars, have also seen its significant results in blemishes. This acid is mainly used in the acne fighting products formulated for oily skin. If you are skin is extra sensitive, then use of salicylic acid rich products should be taken with care. Too much use of this in high concentration can make your skin itchy, red and mild burning is also experienced. Salicylic acid in concentration up to 5% is suitable for oily and acne prone skin, while for sensitive skin 0.5 to 2% concentration is ideal.
Best Salicylic Acid Products For Acne in India (2021)
1. Neutrogena Oil Free Acne Face Wash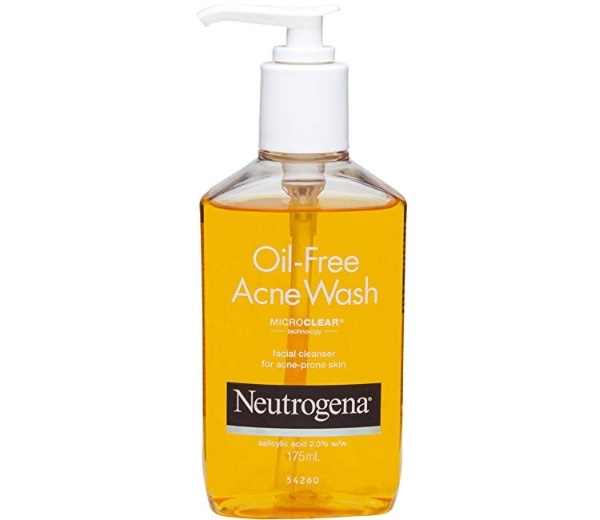 The oil-free acne face wash is specially formulated for oily and acne prone skin. The best thing about this product is that it contains 2% salicylic acid which is one of the best anti acne agent. It exfoliates your skin mildly and clears the dead skin cells. It is an alcohol free product which does not close the pores rather it is one of the best facial cleanser for acne prone skin. You can use it two times in a day for blemish and pimple free skin.
Price: 500 rupees for 175 ml
2. Cipla Ltd. Saslic Foaming Face Wash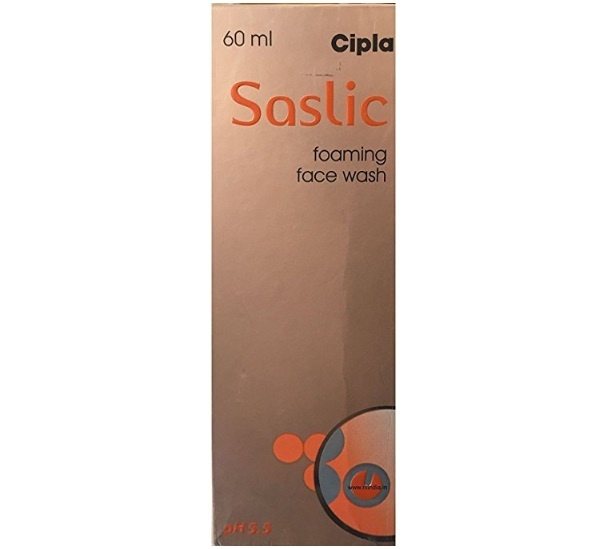 It's a foaming face wash from Cipla that contains 1% salicylic acid. This acid acts as a gentle peeling agent which exfoliates the top layer of dead skin and unclogs your blocked pores. This is one of the best product to kill the acne causing bacteria and to clarify your facial pores. It can also be used as a daily cleansing product to treat the acne and pimples. This is affordable and one of the best foaming face wash for people with oily and acne prone skin.
Price: 284 Rupees for 60 ml
3. RE' EQUIL Oil Control Sulphate-free Anti Acne Face Wash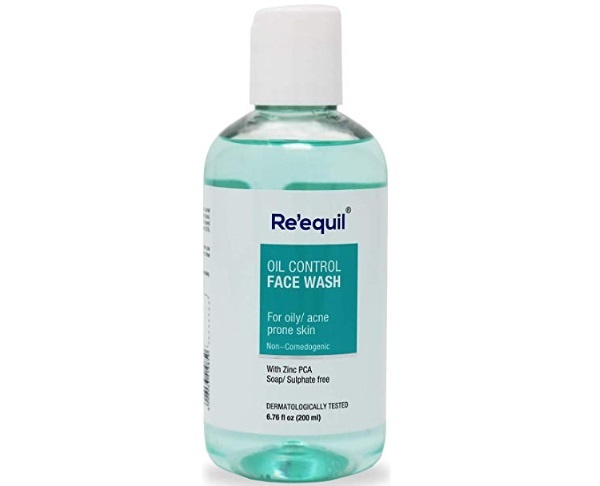 This next product on a list is a facial cleanser which is sulphate and paraben free. It contains salicylic acid along with clinically proven Zinc PCA.  When your skin is sensitive and acne prone, then this option is one of the best that you can try. It is dermatologically tested and its soap-free formula is suitable even when you have sensitive skin. It can be used two times in a day morning and evening to improve the complexion and clarify the blemishes.
Price: 450 rupees for 200 ml
4. Clean & Clear Foaming Face Wash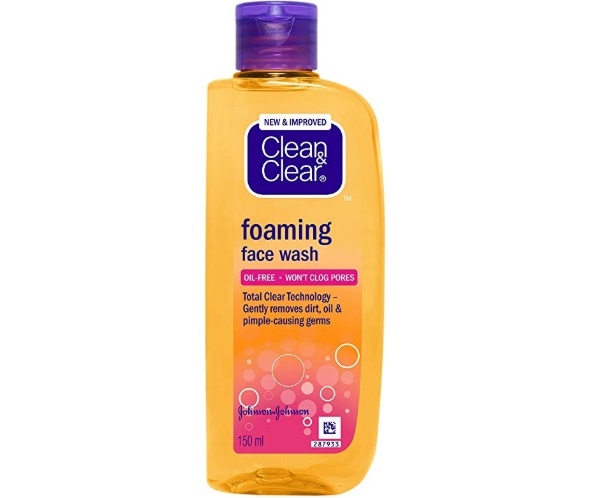 The forming face wash is oil-free and does not clog the pores. If you cannot get hold of Neutrogena face wash, then this is an affordable option for you. The light orange coloured gel face wash is specially designed to clarify the acne prone facial skin. You can apply a small amount on your wet Palm and work to produce rich lathers. Massage this gently on your face and wash after few seconds. It contains salicylic acid and has an oil-free formula.
Price: 150 rupees for 150 ml
5. Kaya Skin Clinic Acne Free Purifying Cleanser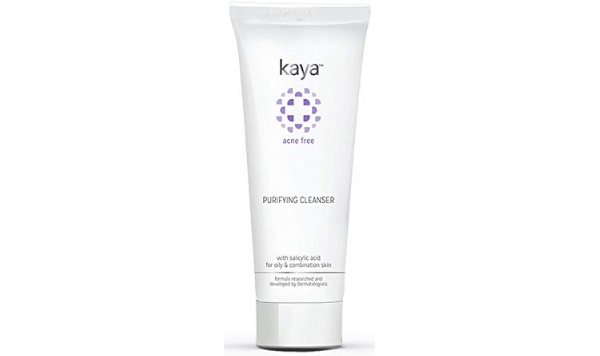 If your skin is acne prone and combination type then we have got this purifying cleanser from Kaya Skin Clinic. The oil-free product is formulated and recommended by the Dermatologists. It removes excessive oils, dirt and impurities from your face and gives you acne fighting properties with its formula. After using this product your skin does not feel stressed and dry. Rich in salicylic this product has to clear your blocked pores and gives you acne free skin type.
Price: 380 rupees for 100 ml
6. Neutrogena Deep Clean Blackhead Eliminating Daily Scrub
Another effective way to clarify your skin and minimize the acne is to regularly exfoliate. We have got this blackhead eliminating daily Scrub. It contains salicylic acid that also unclogs pores and gives you smooth and blemish-free skin. This product helps to fight and eliminate blackheads with its salicylic acid and Siddapura extracts. You can use these two times in a week to clarify the skin deeply and to get rid of the dead skin cells.
Price: 299 rupees for 100 grams
7. Bombay Shaving Company Oil Control Face Cleanser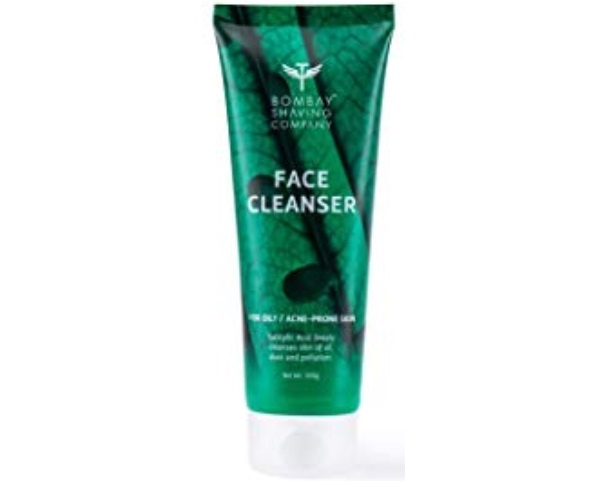 It's made with salicylic acid to deeply cleanse the skin of sebum, dust and pollutants that increase the chances of acne and pimples on your skin. It's a gentle cleanser that suits the sensitive acne prone skin as well. It has Salicylic acid and vitamin c with anti bacterial and anti acne properties. It's Acai extracts contain antioxidants that reduce inflammation, while the wheat proteins nourish skin and prevent oil build up. You can use this cleanser as required or two times in a day.
Price: 295 rupees for 100 grams
8. Burt's Bees Natural Acne Solutions Targeted Spot Treatment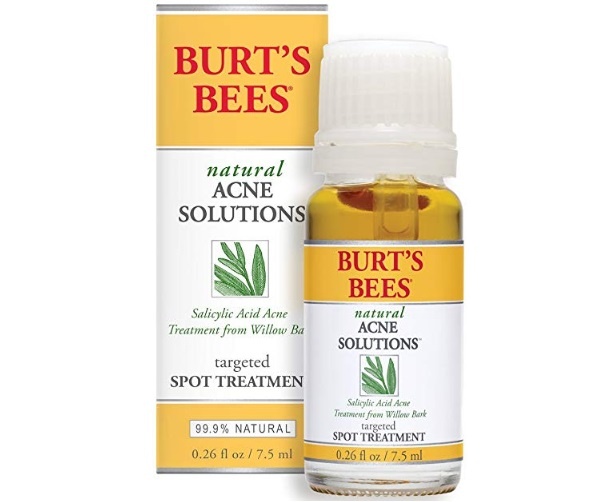 The acne targeting solution is a naturally derived salicylic acid rich solution that clarifies the acne and their scarring on the skin. It also contains Tea tree, calendula, yarrow, and parsley extracts help soothe skin.  It's a Dermatologist tested, non-comedogenic acne treatment.  The oil-free formula can be used two times in a day by gentle dabbing over the acne. It gives you a drastic reduction in the acne scars and acne itself. It can cause mild burning at first but it goes away within few minutes.
Price: 1099 rupees for 7.5 ml
9. Neutrogena Oil Free Moisture for Combination Skin
The oil-free moisturizer is for combination skin. It also contain salicylic acid is so along with its micro-sponges system to control the oils and to treat the trans this is the best solution. It is alcohol-free and fragrance-free product that is dermatologically tested. Its non-comedogenic, so, you can apply it without second thought about it making your skin blemished.
Price: 327 rupees for 118 ml
10. Sebogel Salicylic Acid & Nicotinamide Gel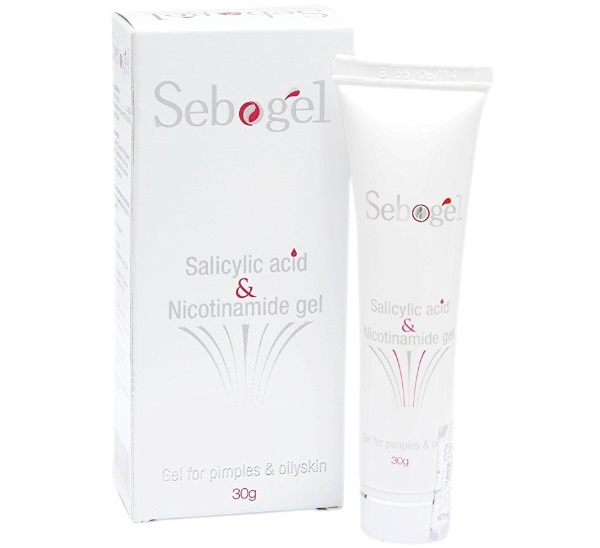 The product removes pimples, Infections and other imperfections. It has a specially prepared formula to get rid of oily and acne prone skin. The actives in Sebogel helps to open the closed skin pores and also fights against other factors related to acne; as a result you get pimple free radiant skin. For best results, Sebogel should be used 2-3 times a day on affected area regularly.
Price: 198 rupees for 30 grams