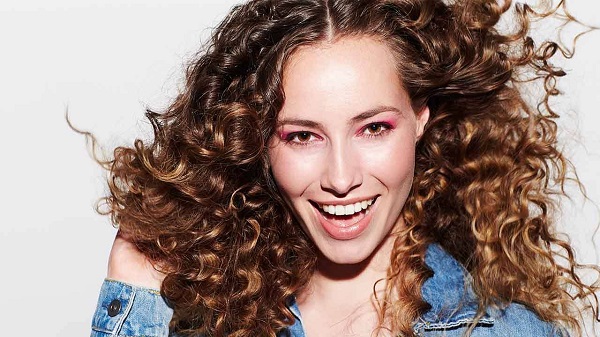 Curly hair looks beautiful but that is also true that they are hard to manage. A lot of women complaint that their curly hair gets dry and frizzy. When girl have smooth and shiny hair, they look their best and feel good. In this post, we are going to share this list about the best shampoos for curly hair. Shampooing is the first step that you do to beautify your curly hair. Therefore, use of a suitable hair cleanser is crucial.
List of the Best Shampoo for Curly Hair In India (2021)
1. Organix Quenching Coconut Curls Shampoo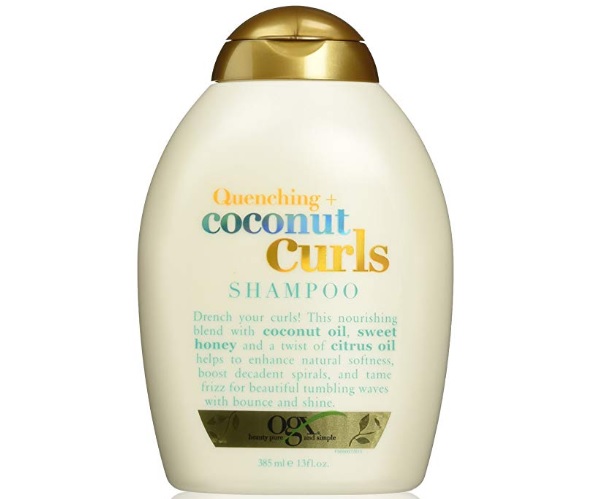 This Organix shampoo is rich in coconut extracts that moisturize the dry and curly hair. It has the nutrients of the coconut oil, honey and citrus oil. It enhances the softness of curls and makes them manageable. The shampoo also minimizes the dryness of the curls, so that they look beautiful and polished.
2. StBotanica Apple Cider Vinegar & Organic Argan Oil Hair Shampoo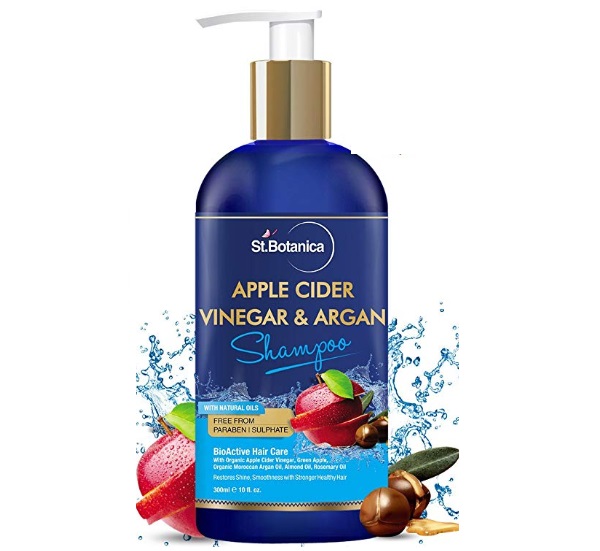 The Apple Cider Vinegar shampoo from Saint Botanica is one of the best shampoos for curly hair.It gives you immense moisture so, that it tames your curly and frizzy hair. It clarifies the residue and makes hair voluminous. It is rich in essential oils like extra virgin olive oil, lemongrass oil, jojoba oil, Rosemary oil along with Moroccan Argan oil that smoothens the curls and make them shinier.
3. TRESemme Flawless Curls Hydration Shampoo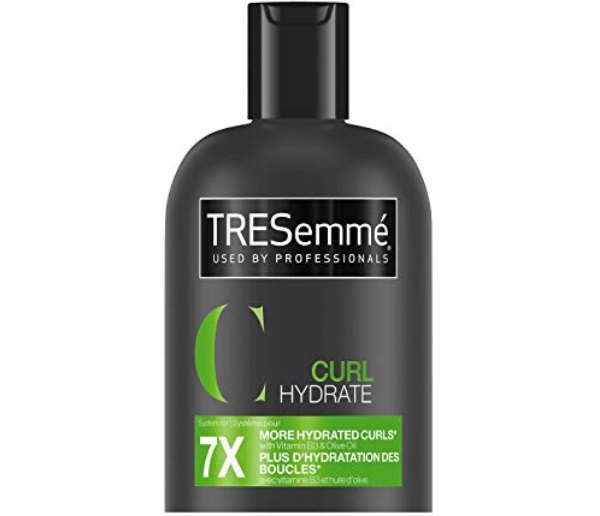 The Curl hydration shampoo is specially formulated to tame your curls and to make them look healthier. This is rich in vitamin B12 and Vitamin Complex. It gives you flawless curls and treats the dryness. The shampoo provides a boost of moisture to hydrate the curls and wavy hair. It is ideal for curly and wavy hair to leave them stronger and vitalized.
4. Mamaearth Happy Heads Hair Shampoo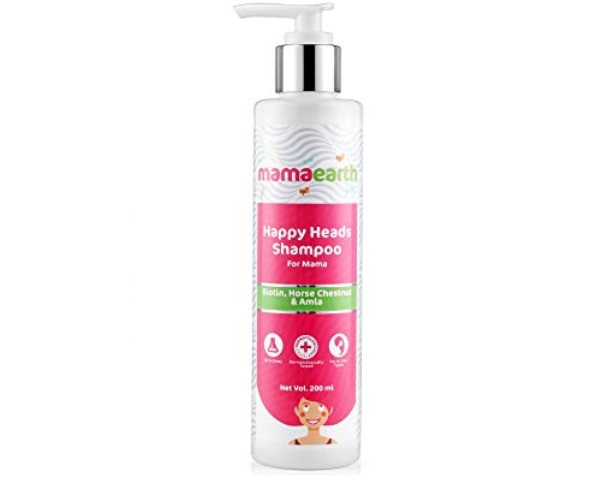 The shampoo is rich in horse chestnut, bringraj, amla along with biotin. It is also and restores hair health with vitamin B5. It gives your curls natural moisture boost and bounce. It is an SLS free shampoo for curly hair. It also protects the hair from getting split from the dry hair end.
5. Dove Oxygen Moisture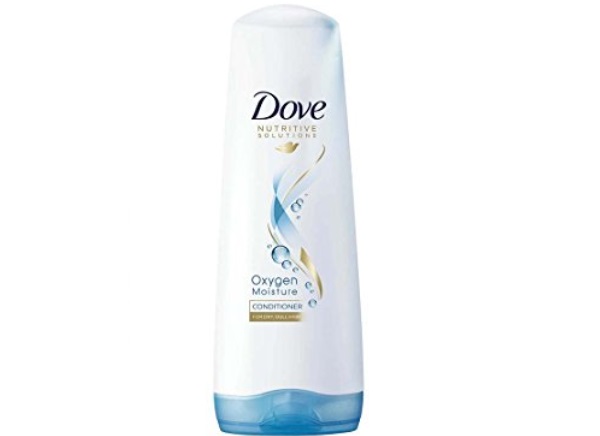 Dove oxygen moisture shampoo is made to smoothen the curly hair and dry damaged hair. It gives up to 95% more visible volume. The shampoo also conditions the hair to tame the frizz and decrease dryness. It gives flat hair fullness and volume. It is also a daily use shampoo for curly and wavy hair.
6. OGX Ever Straight Brazilian Keratin Therapy Shampoo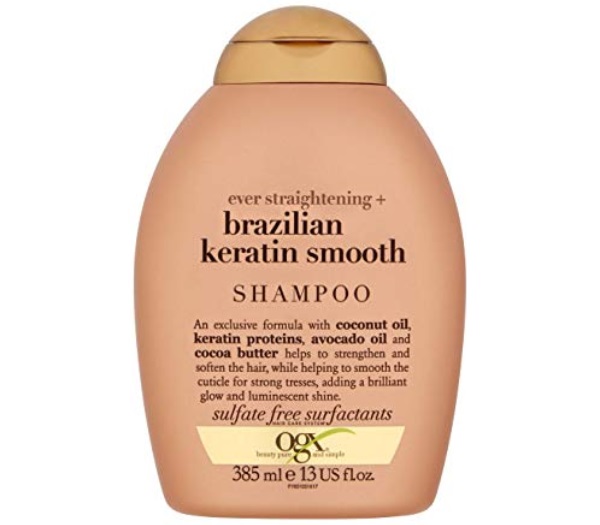 The Brazilian keratin smooth shampoo from Organix is one of the best seller shampoo. It is an exclusive formula made with coconut oil, carrot, silk proteins, avocado and cocoa butter. With the immense hydration of these ingredients, this shampoo gives you moisture boost.
7. WOW Frizz Defy Luster Shampoo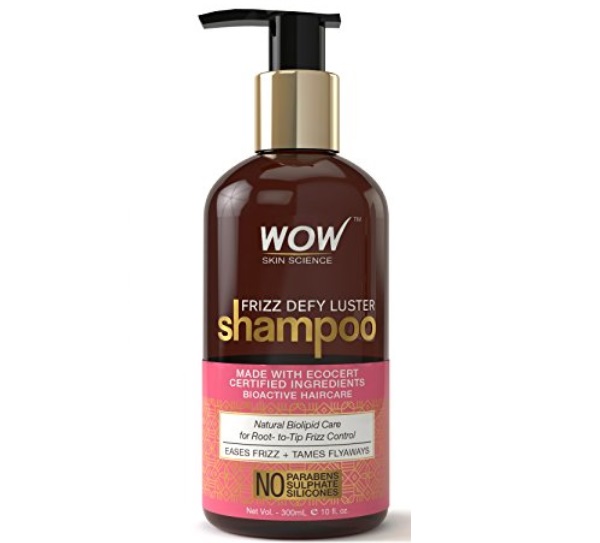 The bridge define shampoo is Sulfate free and silicone free shampoo. The paraben free shampoo gives lustrous curly hair and also works on the human days. It is 100% made with bioactive and contains no harmful elements. It contains natural bio-lab is derived from soybeans that are similar to human hair fibres. Use of the shampoo gives you frizz free curly smooth hair.
8. SheaMoisture Organic Coconut & Hibicus Curl & Shine Shampoo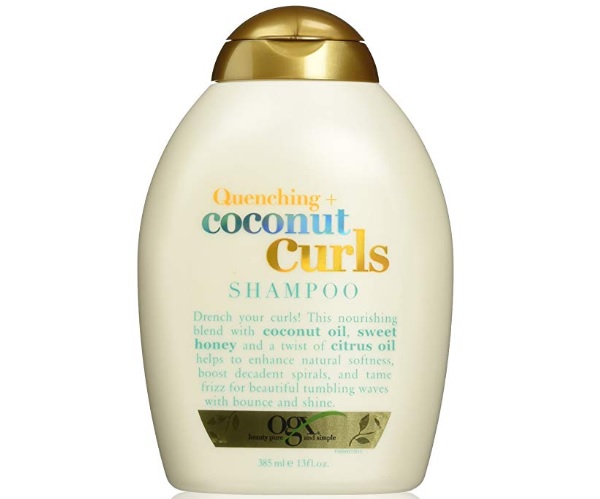 Shea moisture shampoo is rich in coconut and Hibiscus extracts. It also has silk proteins and Neem oil. Often the curly hair are very dry, so the shampoo helps to soften them up. It is a sulphate free shampoo that is also safe for coloured hair. It reduces the frizz, static and protects hair from harmful pollutants.
9. Wella SP Smoothen Shampoo for Unruly Hair
Wella make so many Salon specific products and the shampoo for curly hair is one of them. In fact, it is the best rated shampoo for curly unruly hair. It is formulated with active cashmere Complex that makes hair silky and soft. It contains avocado oil that shields against the harmful effects of pollution and product build up. It combats humidity and dryness.
10. Schwarzkopf Bonacure Curl Bounce Shampoo for Curly and Wavy Hair
This is specially made for curly and wavy hair type. It's a gentle hair that gives bounce and shine without overburdening. The shampoo balances and restores the moisture content of your curly wavy hair leaving them softer and smoother. It contains Amino build Technology restores the hair's naturally elasticity and rebuild their structure.
These are the best shampoo for curly hair available in India. They are available online and have also given you the link so that you can buy it from the online shopping site Amazon. Have you ever use any of the shampoos, if you have curly hair then you must try the shampoos which are specifically made for that. Along with that you can also try hot oil treatments to condition your dry curly hair.