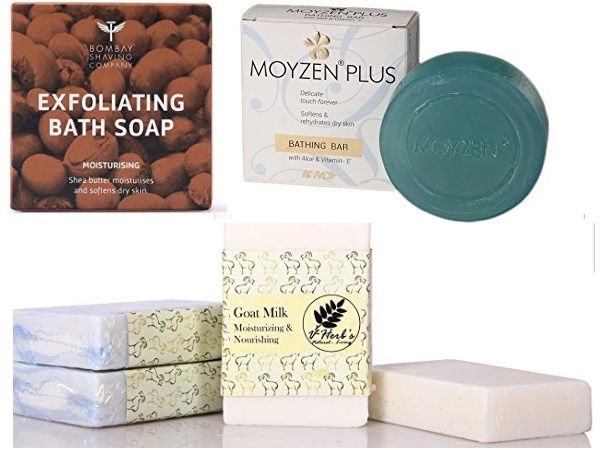 With the onset of winters, the first thing that is on your mind is to get rid of the dry skin. Winter dryness can make the skin stretchy. This is the reason a lot of us experience rough and dull skin. Soap is the first thing that you used in the morning. Not just that, a lot of soap with their overdrawing formula can dehydrate your skin. The best way to keep your skin hydrated is to choose a good moisturizing soap.
We've compiled this list of the best soaps for dry skin types available in India for men as well as women. While choosing soap for your dry skin, you should pick the ones which are high in moisturizing elements. Moisturizing soap generally contains Shea butter, cocoa butter and hydrating ingredients. So, to help you find out the best cleansing soap for your dry skin, we have compiled this list let's go through it.
List of the Best Soaps for Dry Skin in India (2021) For Men and Women
1. Nivea Soft Creme Soap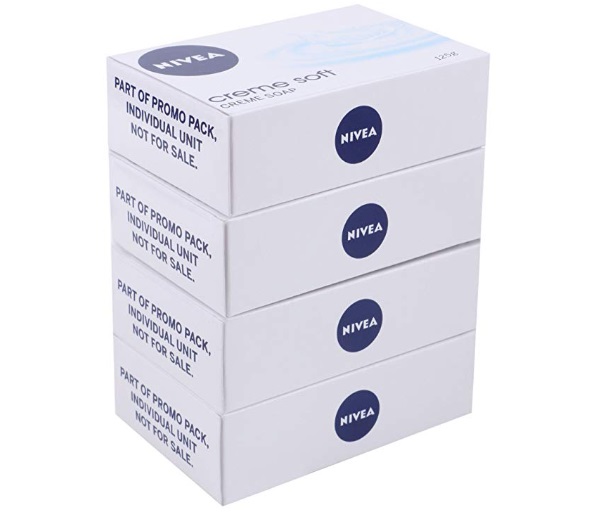 Nivea Soft cream soap is from the house of Nivea. The soap contains almond oil that hydrates your skin for 24 hours that it's a gentle cleansing product for your skin that can be applied even when you have sensitive skin type. You can get a pack of 2 or 4 soaps to save some extra bucks. The oil is rich in almond oil that create fine layer on the skin that keeps the skin gel moisturizer for long time.
2. Cetaphil Cleansing and Moisturising Syndet Bar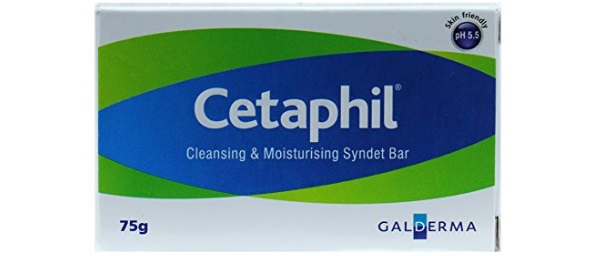 The moisturizing soap is from Cetaphil. It cleanses your skin nicely. Soap is perfect to be used during the harsh winter season to moisturize your rough and itchy skin type. The soap is also very affordable and not has a very pricey product. People can try to come down the sensitive and itchy skin. It is one of the best soaps for dry and itchy skin in India.
3. Pears Pure and Gentle Bathing Bar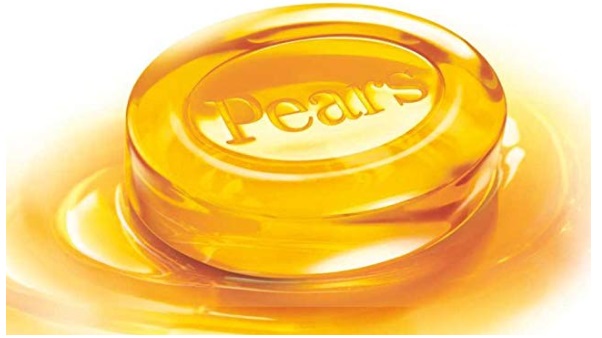 It's an extremely popular soap brand and the product is very natural and free of preservatives. It keeps your skin younger and moisturized. The soap is a glycerin based that looks the natural moisture in skin. Pure glycerin is known to retain the moisture. it is one of the best affordable soaps for dry skin during all seasons.
4. Park Avenue Soap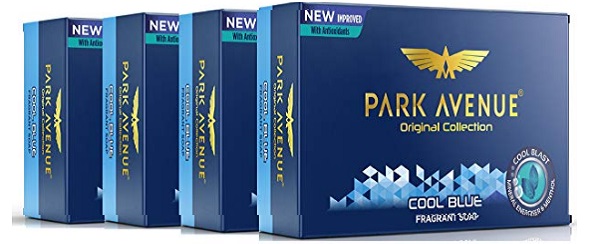 For men who have got mild dry skin and needs deodorizing properties as well can try this Park Avenue Soap. The soap has menthol and multi-mineral energizers that give a cool and soothing feel. It has citrus fragrance which will instantly lift your senses. The soap is one of the best soaps to deodorize and energize you in the morning. It is not very hydrating for winter time though.
5. Dove Cream Beauty Bathing Bar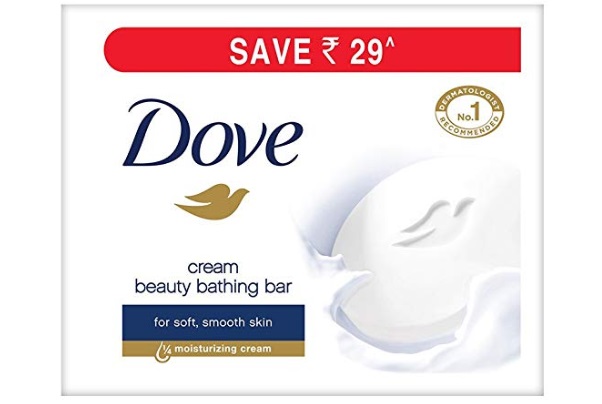 The Dove soap is an amazing body wash and face soap for men and women with dry sensitive skin. This soap is one of the best soaps in India.  It has one fourth milk cream that moisturizes your skin and retains the moisture. It melts a bit faster as compared with the other filler based soaps. It's recommended by even the Dermatologists for the sensitive skin. The product is suitable for daily use for face and body.
6. Himalaya Herbals Nourishing Cream and Honey Soap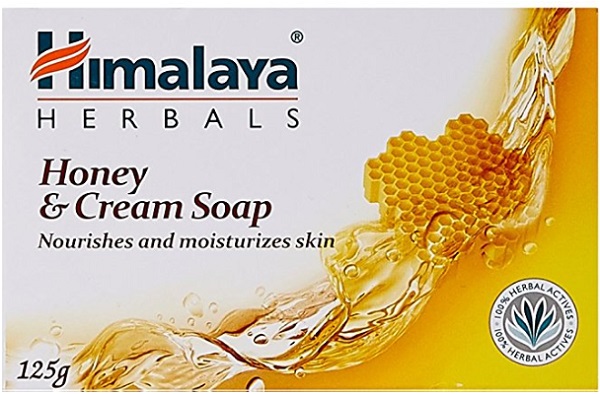 The soap moisturizes your skin during winter season and is able to restore your skin's elasticity to leave it softer. Milk contains natural moisturizers to soften skin layers and honey retains the moisture.
7. Bombay Shaving Company Shea Butter Moisturizing Bath Soap

The soap is suitable for dry to normal skin. It's a handmade soap that has exfoliating granules. It cleanses your body gently while nourishing your dry skin. The soap is suitable for both men and women. As it is handmade, it is doesn't have any chemicals are parabens in it. The exfoliating product that is used in the soap is organic coconut husk which is natural and does not disrupt the skin's pH balances. It also unclogs the pores and gives you blackheads free skin.
8. Oilatum Soap Bar for Dry Skin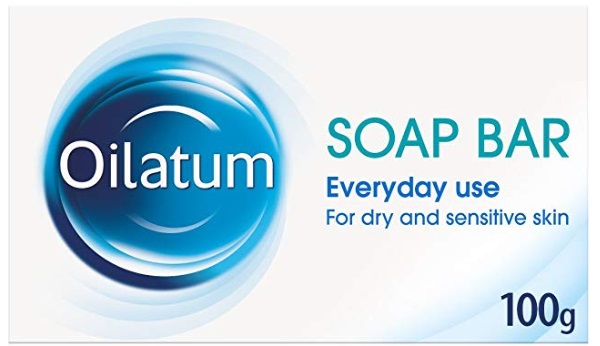 This is one of the best soaps for dry and sensitive skin that gets itchy during the winter season. The gentle soap cleanses your skin without drying the surface. It has liquid paraffin up to 7.5% that moisturizes the skin and prevents the loss of moisture during dry winters. It is an excellent cleanser for babies and children as well.
9. V-Herb's Handcrafted Antiseptic Glycerin Goat Milk Soap

Goat milk is excellent source of proteins and fats. It spreads nicely on the skin and moisturizes it with herbs and essential oils. The soap also contains fruit extracts that lighten any blemishes, if you have on the skin. The soap is perfect for dry and sensitive face. It has edible coconut oil, castor oil and other products that assist to keep your skin hydrated. Goat milk also improves your skin complexion with regular application.
10. Moyzen Plus Moisturizing Soap for Dry Skin

This product comes in a circular shape that looks really pleasing and has a long lasting fragrance that is mild yet can be detected. It contains olive oil and glycerin to give you prolonged hydration. The soap is also fortified with aloe vera and Vitamin E that maintain the skin elasticity and suppleness. It can also lather well with hard water. 
11. Body Herbals Hydrating Soap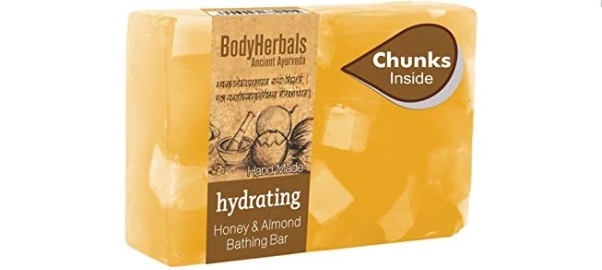 The hydrating handmade soap is made with Honey and Almonds. Both ingredients are known to give you intense hydration to fight the winter dryness. The presence of almond in this soap helps to reduce dryness with regular application. It is an aromatic soap that is natural and does not contain any chemicals. It can be used on the face and body both. Natural oils in this product make a fine layer of the skin that keeps your face during all seasons.
12. Stately Essentials the Brown Java Bath Bar
The bathing bar contains coffee and caramel extracts. It is a cold pressed product that doesn't have any artificial colors, except the organic ingredients. It is one of the best soaps for dry skin to not just get the moisture that reduces any signs of aging. It makes your skin poems and short. The soap also reduces the bore size and keeps the skin smooth and flawless.
13. Kama Ayurveda Heal Revitalising Soap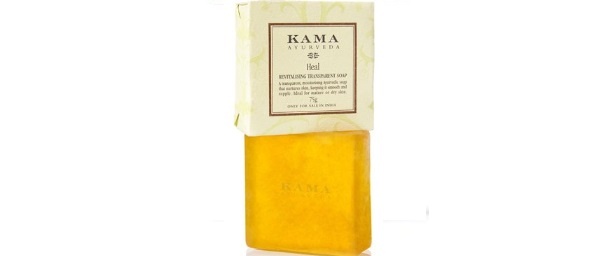 The Ayurvedic revitalizing soap is made for people with dry, itchy and sensitive skin. The soap contains coconut oil, Neem, castor oil along with other that can naturally brighten your skin and gives it a healthy glow. The product also removes the stretch marks and blemishes from your skin. The price is a bit higher for a soap of 75 g. Keep it in a dry place as it melts quick.
So, these are the best soaps for dry skin that men and women in India. You can also use some quick remedies to heal the dry skin faster. In your bath water, adding 1 to 2 teaspoonful of coconut oil or almond oil is the best to moisturize the dry body in winter season.