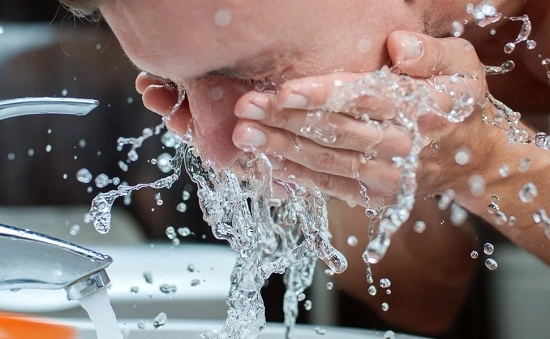 A good face wash is the first step in any skin care routine. Face cleansing gives you an even toned, clean and refreshed looking skin; therefore, you must choose face wash for your skin type. But due to different reasons guys get confused about which is the best face wash that they should use. Therefore, in this guide, we'll help you in figuring out how to find the best men's face wash for your skin type.
Knowing your Skin Type
But wait first let's know what is your skin type, right? I am sure all of you must have fair enough idea about what skin type you have. If your skin appears sticky with shiny areas and greasiness it's oily and when you experience breakouts frequently, it's called acne prone skin. Whereas, when your skin is rough and scaly, you've dry skin type. If your skin gets irritated and red soon with dryness, you've dry sensitive skin. If you feel your cheeks are dry while rest of your face like forehead, nose and chin is oily (also known as T-Zone), you have combination skin type. Now that you know about the different skin type for men you must know how to choose the best face wash for men.
Face Wash For Men with Dry and Sensitive Skin
Choosing skin care products for men with dry and sensitive skin become a little tricky because you must stay clear of the facial cleansers that are loaded with chemicals and soapy formulas. You must try and use facial cleansers, which don't have ingredients potential to strip off the natural oils from the skin, rather should have moisturising elements. Therefore, the best men's face wash for dry skin shall contain hydrating ingredients like Shea Butter, Cocoa Butter, Aloe Vera, Olive Oil, and other effective hydrating ingredients.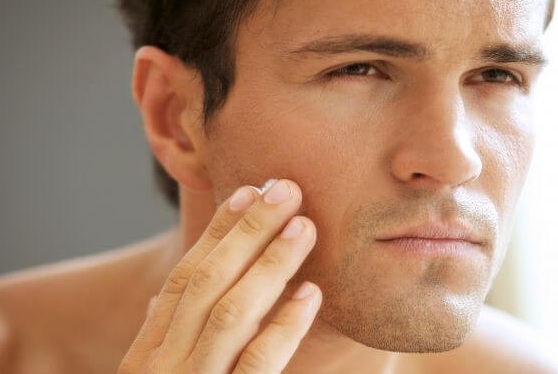 It is also known that when you have sensitive skin, hypoallergenic facial cleansers work the best. Other than that you must also check the label and go for paraben and chemical free face washes for your sensitive skin type. Men with dry skin should try aloe vera or chamomile loaded facial cleansers which are not just gentle on your skin but also helps in soothing the itchiness, inflammation and any type of irritation you have on your skin.
Face Wash For Men With Oily Skin
Maintaining skin is tricky and needs lots of care while going for skin care products. Oily skin when not take enough care of can become acne prone. Or we can call oily skin as acne prone as well because there higher chances of pores getting clogged and get infection with bacteria causing acne. If you fall under the category of men with oily skin type, then definitely you must use the face washes which contain Charcoal, Neem, Tea tree, Salicylic Acid and Benzoyl Peroxide even. These are the ingredients known to help your skin get rid of the excess oil production and to unlock the blocked pores.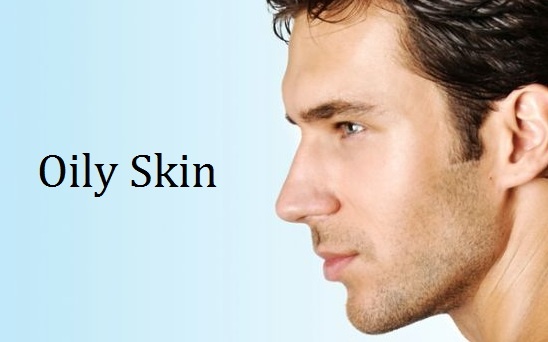 Using a good charcoal face wash is the best thing oily skinned men can do to tackle the skin problems. Especially, during the summer season, when oil secretion gets doubled, because of the overactive sebaceous glands. Activated charcoal with its high adsorbing power to suck dirt, dust, bacteria effectively, lessens the chances of blackheads and whiteheads on your skin other than the acne and pimple. Therefore, the best way to combat skin problems like scars and marks is to not acne show up in the first place. And face wash is the first thing that we all use twice in a day to combat oiliness and fight acne effectively. The man Company Charcoal face wash also has Ylang Ylang which also shrinks the pores and keeps the skin refreshed.
Best Face Wash For Men With Combination Skin
When you have a combination of dry and oily skin areas, you must look for a facial cleanser containing ingredients which don't disturb the pH balance of the skin. Choosing dermatologically tested face wash with mild formula is suitable for combination skin.
You need to get rid of the oil from your T-zone while giving hydration to the dry cheek areas. You can use aloe vera and chamomile face washes to combat the dryness on your cheeks and to get rid of the oiliness from the T-Zone without stripping the essential oils.
Best Face Wash For Men With Acne And Pimples
We have mentioned this earlier as well that when you are skin is oily then it tends to become acne prone. Men with acne prone skin must use facial cleansers with ingredients like Charcoal, Benzoyl Peroxide, Triclosan and many others.
These would help in combating over sebum/oil production keeping the skin matte for long time. Such cleansers are also mildly exfoliating. Due to this, dead skin cells and bacteria are removed along with the oils. This entire process helps in keeping pores free of any impurities. Charcoal face wash from a good brand like The Man Company also works best for acne prone skin, in minimising acne and breakouts by keeping skin clear.
Acne happen because of the clogged pores with oils, dirt and dead skin cells. Therefore, to clear up the skin, you must use charcoal face washes which also comes with the benefit of blackheads control.
How to Wash the Face 
Now that you know how to choose the best face wash for men, according to skin type, you must also know when to use a face wash. The best time to use a facial cleanser is in the morning first when you are taking shower or cleansing your skin. After the face wash, you can go ahead with your skin toners and moisturizer.
Then, you must use your face cleansers before going to bed. Your skin tends to accumulate oil built up and pollution particles on the skin layers; therefore to get rid of all those, face cleansing is extremely important. It doesn't matter what skin type you have, you must use a facial cleanser at night before going to sleep.
Layer a suitable night cream to get beautiful fresh skin.