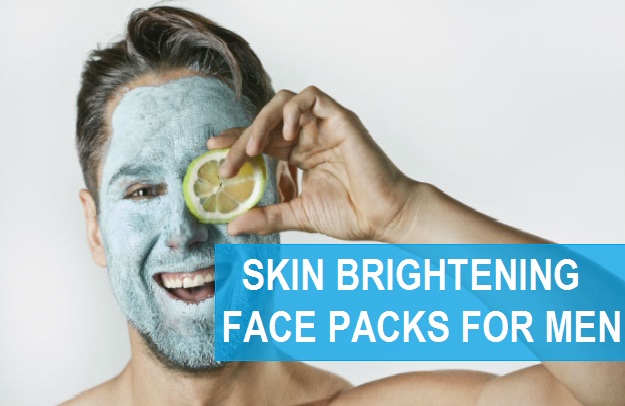 We often find men being least caring about their skin and health. But being a human being, we all need regular care and time for our skin to look flawless and bright. In spite of searching so much for good cosmetics, guys you may find products with no such high benefits. So, from today you all will have so quick tips to enhance your skin color and look handsome forever.
Homemade Skin Brightening Face Packs for Men
1. Honey and milk for dry skin:
Dry skin needs deep moisture to stay glowing and soft. Honey makes your skin deeply soft and smooth. It has vitamins and anti-oxidants that makes the man's skin super awesome. Milk is a good source of essential fats that maintains the skin elasticity. It has proteins and vitamin-C that improves the skin complexion and reduces dark spots. This liquid is a natural skin brighter. Aloe vera gel is a very good natural ingredient for dry skin. It nourishes the face and body and makes your skin shinier and smoother than before. It has anti-bacterial properties which remove acne and spots. It avoids skin pigmentation and induce skin glow.
How to apply it?
Take a bowl and add 2 spoons of raw milk

Now add 1 spoon of honey in the same bowl

Mix 1 spoon of aloe vera gel (preferably Patanajli aloe vera gel)

Mix all the ingredients well and keep it aside

Wash your face with an herbal cleanser and pat it dry

Now apply this mask onto your clean face.

Keep it for 20 minutes

Wash it with cold water.
2. Almond oil and fuller earth for normal to combination skin:
Fuller earth powder is very good for combination and normal skin. It gently exfoliates your face skin and removes all the dead cells. It has natural minerals and anti-inflammatory properties that prevents skin burn and itchiness. Almond oil, on the other hand is rich in vitamin-E which enhances the skin glow and makes it supple and extremely soft. It helps in reducing dark spots caused by acne. Almond oil is great for dull looking skin. Turmeric powder is a great skin healer. The homemade pack heals all the type of skin diseases and dullness. It is a natural therapy for dull skin, which is why, it helps to cure the skin issues.
How to apply it?
Take one small bowl and add 3 spoons of fuller earth powder in it

Also put a few drops of almond oil

Mix a pinch of turmeric powder in it

Now add some normal water to make a thick face pack

Wash your face and apply this face pack on the face and neck properly

Apply his face pack using a Pack brush or fingers

Leave it for 15 minutes or until it dries out

Wash it with cold water
3. Neem and gram flour for oily skin:
Oily skin is very known for releasing excessive oil. This is the result of pollution and exposure to the sun. To avoid this situation, neem can be used. Neem leaves have anti-bacterial and anti-inflammatory content which protects the skin from oiliness and makes it clean. Gram flour is a nice cleanser which unclogs the pores and take out the dirt away. for oily skin deep cleansing, this is one of the best packs that men can definitely try. 
How to apply it?
Take a bowl and add 3 spoons of gram flour

2 spoons of neem paste in it

Also add 2 spoons of rose water and mix well

Apply this pack onto the face and neck

Leave it for 25 minutes

Wash it with cold water

Apply 3 times in a week
4. Sandalwood and milk cream pack:
sandalwood which is commonly known as chandan is immensely beneficial for the whitening of the skin. Packs that rich in the sandalwood can brighten the skin by improving the skin tone and also by reducing the dark spots. preparation is simple and easy, hence you can once in a day apply this pack.
How to prepare?
Take 2 teaspoonful for sandalwood powder

Add some milk in it to make a smooth and lump free paste.

Apply this evenly on the face and leave for 10 minutes

Wash with cold water.
This can be applied everyday to get good results in skin brightening.
So, these are the best packs to get the skin brightening at home which makes the skin tone glowing and fairer.