Hi guys, If you have been trying skin care products based on your skin type only, then think again. I have this set of Skinkraft products which are customized according to my skin type and issues that I am dealing with currently. I have oily and acne prone skin type with dark spots as the major concern currently. So, these products were chosen for my particular concerns considering my skin type.
Actually, these are not just skin care products but actually customized skin care products which are suggested according to the questionnaire that I had filled in.
Skinkraft will gather information depending on your skin type and the concerns and based on the questionnaire and their Dermatologist will recommend the products.
I got these products: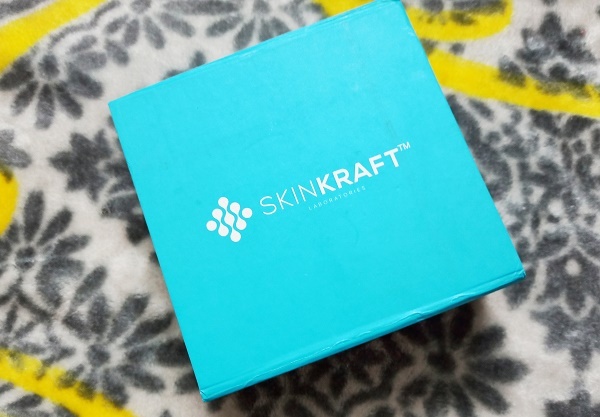 Skinkraft Sebum Control Face Cleanser
I got Skinkraft Sebum Control Face Cleanser which is primarily an oil controlling liquid cleanser. With the pH balances formula this controls the excess sebum production and cleanses the dirt and impurities away. I am really impressed by this facial cleanser as my skin is extremely oily and even during the winter season, it secrets a lot of oils especially on my T Zone.
After using this face cleanser my skin really felt great. It nicely cleanses it and after cleansing I did not feel any dryness or any stickiness on the skin. So this cleanser was really good for my skin type. It costs 499 rupees.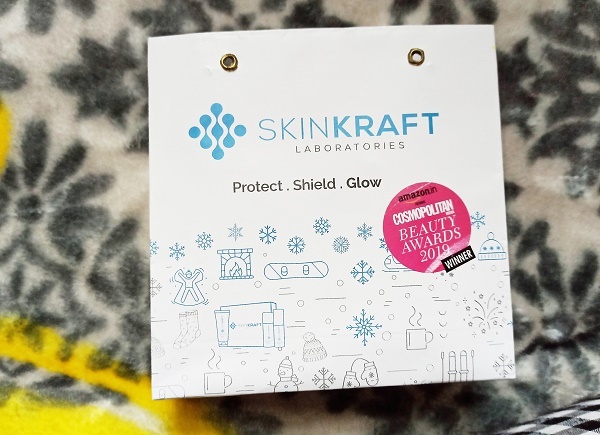 SkinKraft Barrier Repair Lotion
Skinkraft Barrier Repair Lotion is the second step which is to moisturize skin after using the cleanser. It comes in a spray pump bottle and it's a serum that resembles all most like a skin toner in its texture and consistency.  Once I used it, it feels really good and it's very lightweight and when your skin is oily or greasy, you will not use anything that can make your skin oily during the day. So can I apply this serum and that feel good factor with enough of the hydration is there.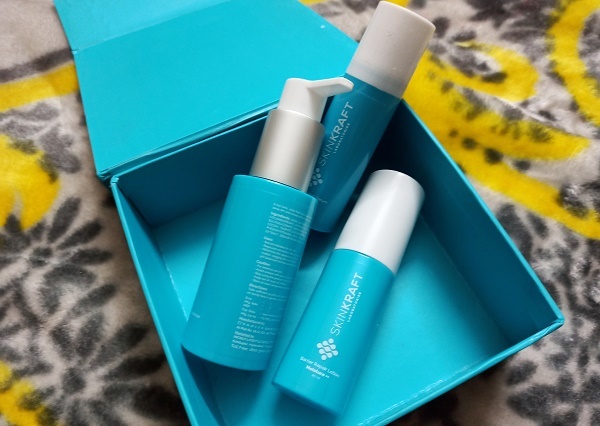 Skinkraft Dark Spot Clearing Gel
I also have some dark spots on my skin and for that I got this dark spot application product. It's a translucent gel which is light and can be applied over the dark spots. I apply it twice in a day like over the dark spots during the morning, like after the shower and before going to the bed.
This spot applicator is really nice and does not have any smell or bad fragrance.
The packaging is really sturdy and easy to carry too. For the past seven days, I've been using the dark spot corrector and it minimized few of the dark spots that I had over my cheek area. So all in all I really liked all the three products for my skin.
These products would last around a month when used twice in a day.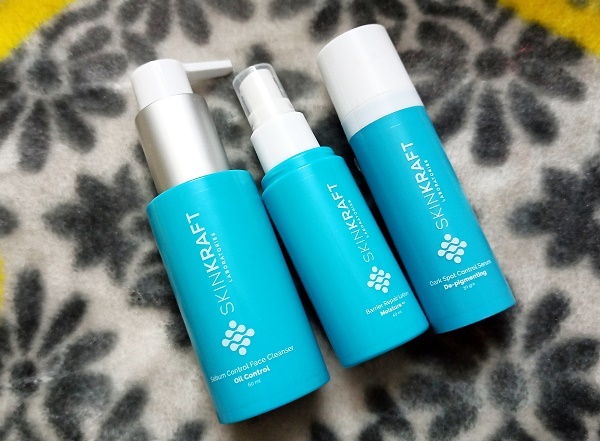 All of these products are somewhere around 2697 rupees but when you take it in a subscription like a trial pack it will cost you 1699 rupees for a month. However, for 3 months pack, it will be 1499 and when you like the products and you would like to use them on continuous basis, you can go for yearly or 12 month subscription that will cost you only 999 rupees. Check It HERE. 
So, for 999 rupees per month for your skin care is not a big deal when the products really suit you and when you apply the particular products continuously it shows on your skin and your skin texture also improves a lot.
Lastly, I am impressed by the products as they are really customized according to my skin type and the concern that I am having right now but I would like to deal first.
I would recommend you can also go through the questionnaire and subscribe for their products.