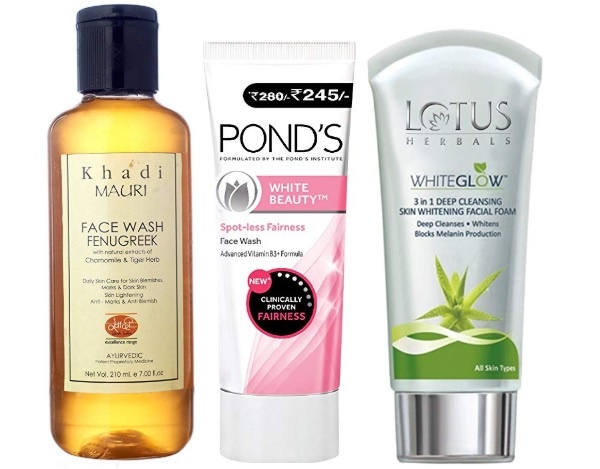 In today's post we are going to talk about the facial cleansers suitable to control pigmentation on your face. Pigmentation can be in the form of melasma, age spots, dark spots, patchiness and brown spots. Whatever are the concerned and factors responsible for this nightmarish condition for men and women we can still treat them. Using certain products and with skin care habits, one can reduce the pigmentation on the skin. We are going to talk about the best face washes for pigmentation, that men and women can try.
Top Best Face Wash for Pigmentation in India
1. Khadi Mauri Herbal Fenugreek (Methi) Face Wash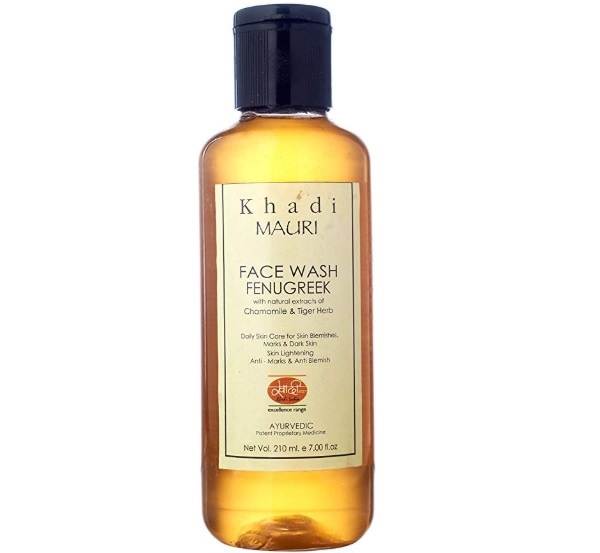 Khadi face wash with fenugreek and chamomile with tiger herb is exclusively made for skin lightening and to control the blemishes on the skin. Due to day to day activities and UV exposure at times the skin gets dark and dull with hyper pigmentation. This product helps to cure that. The gel based face wash gives for my mothers and closes the pores. It can be used two times in a day.
Price: 175 rupees for 210 ml
2. Jovees Herbal Papaya Face Wash for Blemishes and Pigmentation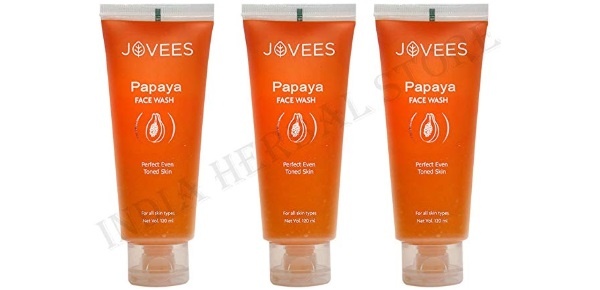 Jovees herbal papaya face wash is made for controlling blemishes and pigmentation. It helps to mitigate the pigmentation from the skin and gives you visible even tone skin. Evil while you are fighting the pregnancy related hyper pigmentation you can try this product. It is a cruelty free and non animal tested product which is free of chemical. This too can be used two times in a day.
Price: 150 Rupees
3. Pond's White Beauty Daily Spotless Lightening Face Wash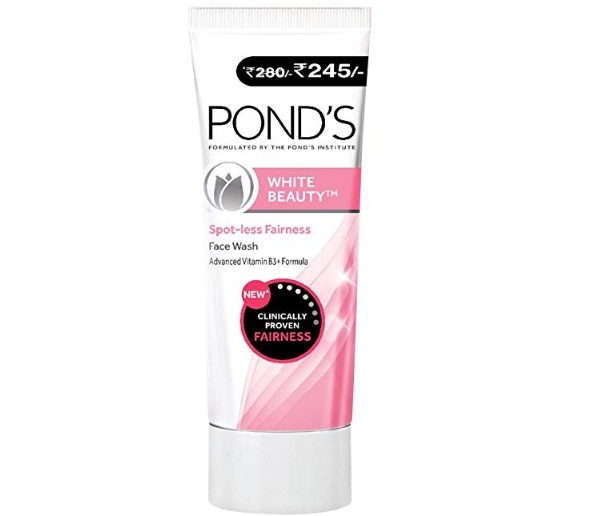 Ponds white beauty Spotless fairness face wash contains advanced vitamin B3 formula. It has clinically proven to give you fairness by even toning your skin complexion. Not just that the product is also suitable to remove the dark spots and dead skin cells. When applied daily it works on the deep skin layers to minimize the effects of pigmentation on the upper layer of your skin.
Price: 245 rupees for 200 grams
4. Bio Care Aloe Vera and Lemon Face Wash For Pigmentation
Biocare aloe vera and lemon which face wash is made to find the pigmentation. Not just that is it is a gel formula based face wash suitable for oily and acne prone skin as well. Under Harsh conditions when your skin gets pigmented due to sun rays you can use face wash like this to lighten the darkness. It is gentle and can be applied two times in a day to clarify the skin deeply.
Price: 148 rupees for 150 ml
5. Lotus Herbals Whiteglow 3-in-1 Deep Cleansing Skin Whitening Facial Foam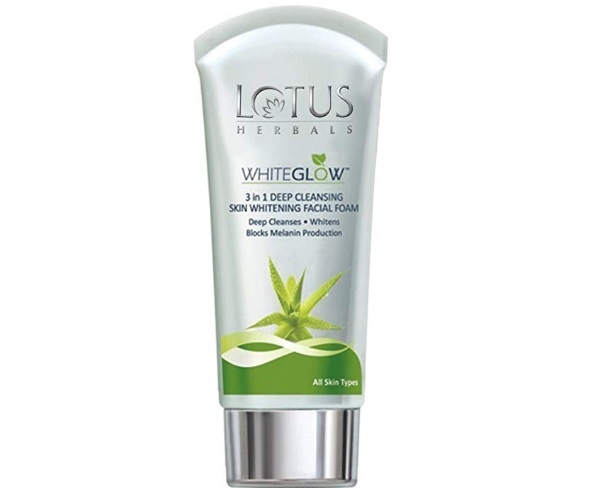 Why don't you ask in deeply this is one of the best skin whitening face wash that blocks the melanin production. If you are fighting excessive pigmentation and excessively in 50 then this face wash is beneficial. The general formula is not a medicinal product but it safe to cure that pregnancy related or hormone related dark patches on your face.
Price: 205 rupees for 100 grams
6. Lakme Absolute Perfect Radiance Skin Lightening Face Wash for Blemishes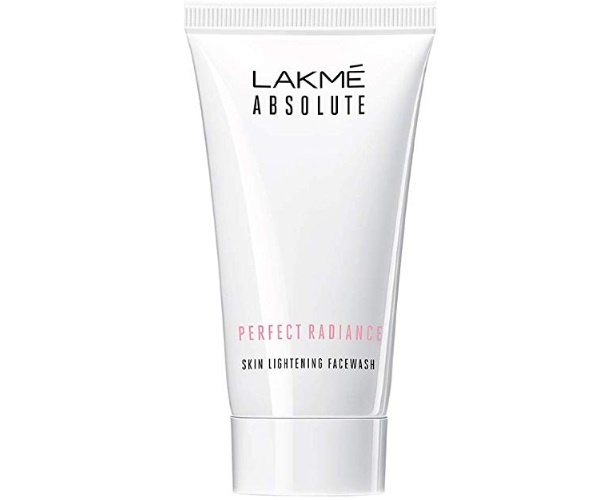 Lakme skin lightening face wash has the powerful vitamins that work on your layers of skin to eradicate the darkness causing features. It is a thick foaming face wash that gives the others that cleanses the skin properly. It gives the dullness fighting secret. It controls the acne marks, blemishes and dark spots on your skin.
Price: 150 rupees for 50 grams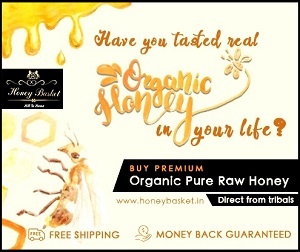 7. Garnier Skin Naturals Light Complete Face Wash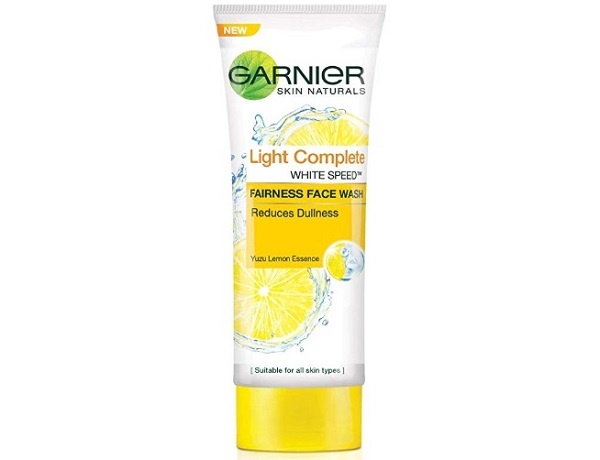 If you are pigmentation is gentle and mostly in the form of dark patches then using this fairness face wash to reduce dullness is the best. It is a mild face wash with a foaming formula and is suitable for all skin types. The lemon essence contains three times more power of a Vitamin C which is ascorbic acid. This light in the darkness of your skin and melanin deposit gradually. It can be used two times in a day for better results.
Price: 160 rupees for 100 grams
8. Himalaya Clear Complexion Whitening Face Wash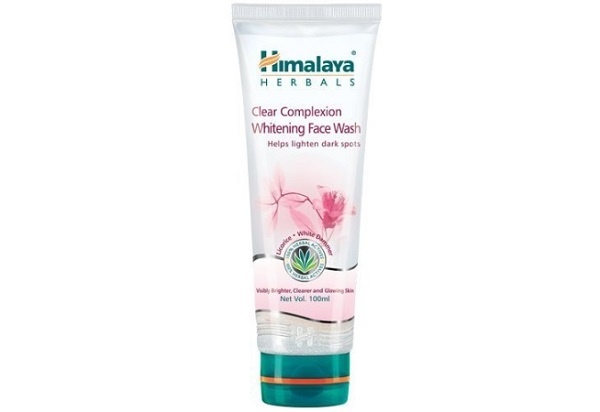 Himalaya whitening face wash is specially formulated for lightening dark spots on your face. Dark spots and dullness can be as a result of hyper pigmentation at times. This is why this product is effective in the treatment of acne, pimple blemishes and brown age-related sports as well.
Price: 140 rupees for 100 ml
9. Biotique Whitening and Brightening Face Wash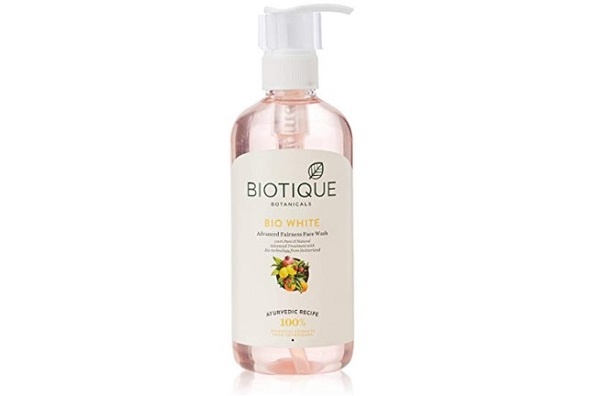 The effective cleanser has a mild formula that is safe or even the sensitive skin. Loaded with fruit extract and enzymes this is an advanced treatment with biotechnology from Switzerland. Most importantly the product is hundred percent based on a Botanical extract and Ayurvedic recipes. It is an effective herbal preparation to fight the dullness causing factors and brighten the face.
Price: 240 rupees for 300 ml
10. Jovees Pearl Whitening Face Wash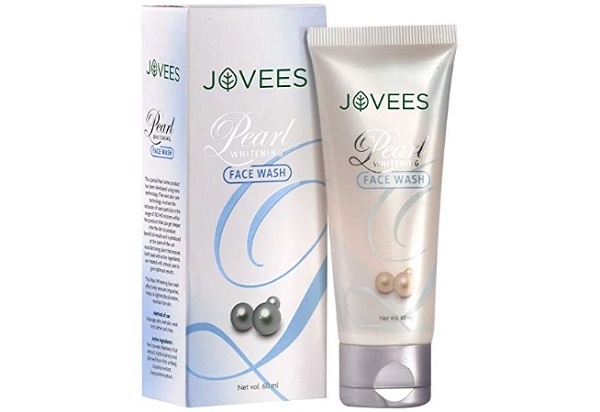 The essence of pulse this face wash helps in skin whitening by eliminating the excessively land formation and by lightning this discoloration of the skin. You can massage with this on your weight gain and muscle let it lather for few seconds. Wash it off using clear water. This is the best effective and affordable face wash to lighten up your dull skin complexion and to fight the problems like uneven skin tone and pigmentation.
Price: 240 rupees for 60 grams
Other than using the facial cleansers for fighting the discolored skin for pigmentation on your face you can also apply some medicinal creams like melblok or you can use some pigmentation creams that we have listed here. There are facial kits also which are formulated for pigmented skin type.