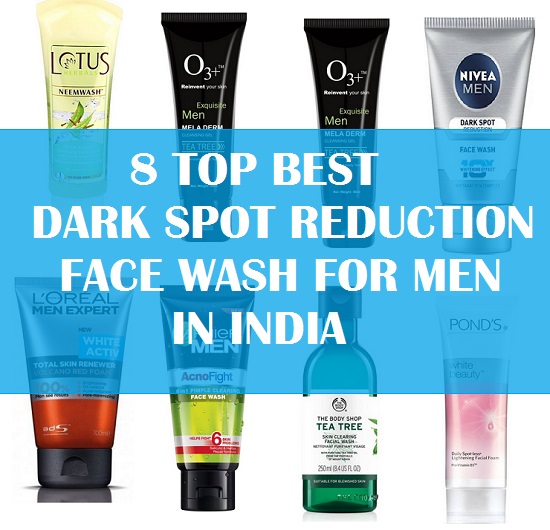 Best Anti Pimple, Dark Spot Face Wash for Men in India
I do understand, a lot of us suffer from the problem of dark spots and pimples on our face. I have struggled a lot in my teens trying to get rid of the dark spots from the face. A lot of you would be in a similar situation. A lot of us, experience such things, especially when our skin is oily or combination. Do you know friends, why we face acne on oily skin more than other skin types like normal or dry skin? This is because of the fact that oily skin produces more sebum than any other skin type.
As a result, our skin tend to breakout when comes in contact with oils, dead skin and bacteria. Dark spots are mostly seen after your acne heals. Therefore, in this article I'm going to share this list of the face washes that can surely hep you in minimizing the dark spots. Not just that, these are the best face washes used by men for dark spots, pimples and acne problems. I really hope you find your best depending on your skin issue and budget. 🙂
List of Best Dark Spot Removal Face Wash For Men in India
So, let's have a look at these anti pimple and dark spots curing face wash or facial cleansers for men.
1. O3+ Men Tea Tree Mela Derm Cleansing Gel Face Wash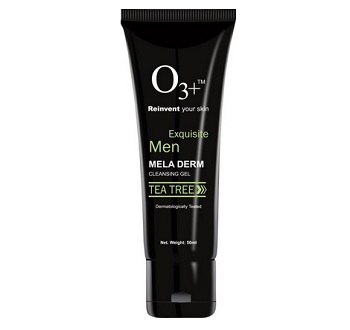 This men's face wash from O3+ has the power of tea tree. Tea tree is just amazing for curing acne, pimples and dark spots. Dark spots can be treated by applying the tea tree oil on the dark spots so, this is an excellent face wash to care and cure pimples. Moreover, this face wash with tea tee will also plays a big part in keeping your pores clear. Like I always say, your blocked facial skin pores and oils with dead skin cells, are perfect breeding place for bacteria hence, you need to stop these three from getting in contact. And the best thing is to exfoliate regularly and use facial cleansers that gets rid of the oils and cleanses the pores.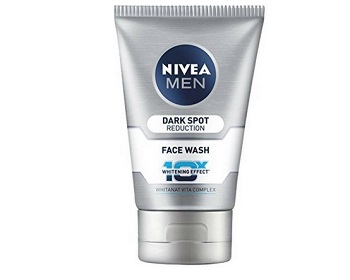 If you have dark spots on your skin, this Nivea face wash for men is your option. It is designed for elimination of hard-to-get-rid of dark spots. Furthermore, the dirt, dust that we accumulate on our face throughout the day, will also be cleansed effectively. I will highly recommend this face wash for pimples treatment and dark spots. This face wash removes impurities in the pores and also reduces the dark spots. It also contains the whitening ingredients like licorice, ginkgo leaves extracts and Vitamin E with the Whitanat Vita Complex Plus for fairness for the men. This dark spot cleanser is very affordable but point to be noted is, it takes time. Look friends, there is no miracle, beauty products do take time. If you would like to quickly see results then also apply these dark spots removal creams for men. That will help a lot.
See: home made face packs for dark spots

3. The Body Shop Tea Tree Skin Clearing Face Wash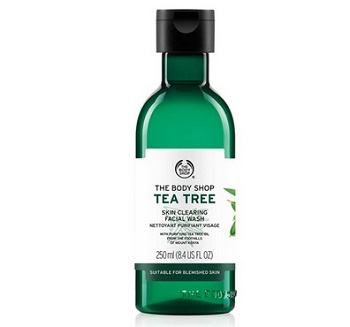 Like I said earlier friends,tea tree is just amazing for curing acne, pimples and their dark spots.Therefore, this The Body Shop facial cleanser with Tea Tree is just Perfect. Tea tree will remove the dirt, impurities etc from the pores and keeps the skin clearer. Moreover, the pollutants that get deep inside the skin causing acne, can also be uprooted by using this tea tree face wash. It will cleanse the face but does not over dry the skin.
Do see the Review of Denver Fair play Fairness cream
4. Garnier Acno Fight 6 in 1 Pimple Clearing Face Wash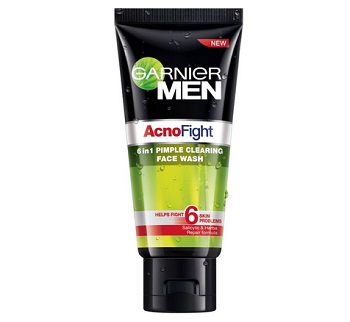 This is yet another men's face wash for dark spots, pimples, acne treatment and what not! Yes, it does work brilliantly on dark spots and pimples. This will dry pimples and lighten marks like black spots on your face. It is rich in menthol and lemon that gives cooling effect and whitening results. It also has Vaccinium Myrtillus fruit extract that contains powerful antioxidants to take care of your delicate skin. 
5. L'Oreal Paris Men Expert White Activ Oil Control Charcoal Face Wash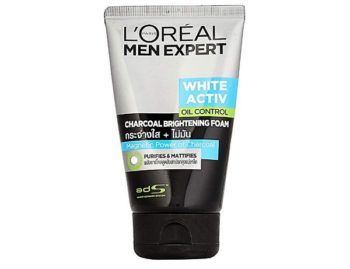 L'Oreal Paris Men Expert White Activ Oil Control charcoal Face Wash is good at removing pollutants and skin impurities. When you are able to keep the skin free of dirt and debris, surely you'll enjoy a clear face. Its foaming nature effectively gets rid of the spots and other blemishes that's giving you trouble. This is also a great pore cleanser with activated charcoal present in this. You must also read about the best charcoal face washes in India as honestly charcoal can really give you clear face, when you have oily and acne prone skin. I really like charcoal products as they've made my skin quite clear now. 
6. Lotus Neem & Clove Ultra Purifying Face Wash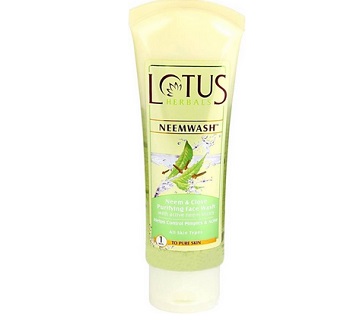 Clove and neem are natural products that work excellently on pimple. Clove is also a dark spot healer which eliminates the dark spots, marks, pimples and acne. Moreover, you can get clean pores hence less pimples. This also has anti septic properties and anti microbial properties too. This dark spot face wash is at budget friendly price.
Also check out the review of Himalaya men active sport face wash
7. VLCC Snigdha Skin Whitening Face Wash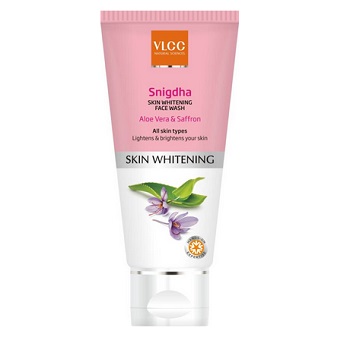 It's a skin whitening face wash basically, but I still included it, I'll tell the reason. This is a face wash that is formulated to brighten and whiten the skin complexion. It contains the powerful and effective ingredients like saffron and aloe vera. This will also give glow and shine but no greasiness post wash. The facial cleanser with its effective formula helsp lighten dark spots, blemishes etc on our face. Thereby, makes the men's skin clearer.  It's for all skin types and is suitable for both men and women, if you've any doubts.
Recently, I also posted some tried and tested Home remedies for dark spots that you can go through if you wish to lighten spots really quickly. 
8. Pond's White Beauty Lightening Facial Foam Face Wash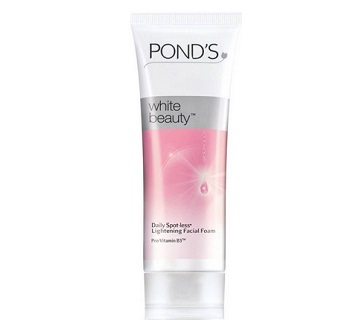 Pond's Skin Lightening Facial Foam is dedicated for men and women alike and is used for whitening and lightening dark spots. The black spots that we notice on our face can be reduced or faded by the white perfect complex in this face wash. This is suitable for the oily skin and for both men and women.
You can surely keep your skin clear by following the best practices, I shared in this article which talks about on how men can keep their pores clean
So, guys these were the best anti pimple and anti dark spots removal face wash in India. Which is the ones that you have used? Which is your favorite?