Best Hair Conditioners for Men in India (For Dry Hair and Rough Frizzy hair)
Rough hair dry hair, this is the day-today problem of not just the girls but men as well. You can experience rough and straw like hair that looks terrible. How can we combat a bad hair day? The best and the easiest would be to use a hair conditioner. This post today at MensBeautyHealth, talks about all that. I'll share this list of the best hair conditioners that men and women can try for their rough and dry hair.
Hair conditioners are a part for every hair are routine and be it summers, winters or monsoons you need a good one for yourself. But how do you find out which are the best hair conditioners for frizzy hair or dry hair? I am sharing some extra information folks, so if you do not want that, please skip that scroll straight to the list section.
What are hair conditioners?
By itself, it's clear that the hair conditioners are meant to smoothen the dry tresses and to nourish them deeply. The main purpose is conditioning. This makes sure that your hair looks soft and feel tangle free. By the regular use they also tame your frizzy mane. Yes, men also experience that. It's not that they are a product of today's time, but years ago or even centuries ago they have existed. Even though their formula and feel may have changed but the basic concept remains unchanged. And that is to hydrate the hair. To make them free of frizz and dryness, especially during rainy days and winters. Or in summers, to make hair less likely to get damaged under the effects of UV rays.
Why men use hair conditioners?
Are hair conditioners necessary? Simply put, these are the benefits of hair conditioners that you should know, so, that the next time you think of skipping them, you brain can signal (remind you) the role of a good conditioner in transforming your hair. 🙂
For people who are worried about the dry and damage of cuticle, they are the best products to be used. Yes, these conditioners hydrate the hair up till the ends.
If you've been worried about the splits ends and the rough hair ends then, you can make them your best friend. Hair conditioning products can help you attain, smooth hair ends and eventually minimizes the split ends. Along with the regular trims, you would be able to fully control the split hair ends.
Rough hair is a problem that is seen in both men and women. Roughness can make your hair frizzy and disheveled all the time. You do not get that polished and just came from the salon kind of look. So, the idea is to moisturize your thirsty hair. Use of good conditioner can help you with those unruly hairs.
People who wash their hair daily like many men, application of such products become essential. But Why? As the hair is getting stripped of the natural lubricating oils rather frequently, you need to moisturize them.
If you're someone who likes to go for the heat styling equipment like straighteners, curlers etc, the chances of hair getting heat damaged become high. Therefore, you must use hair conditioners to make sure that your hair gets all the nourishment to combat the everyday heat, UV rays and pollutants.
How to use hair conditioner?
Now that you know which are the best hair conditioner in the market. It's time for the "How". Application of conditioners is important as when you follow the steps correctly you get good results.
First for all you need to choose the hair conditioner that suits your hair type and the hair problem, you are facing.

Wash your hair with the shampoo that you use

Rinse the shampoo out completely until the water runs clear

Wring the hair to squeeze out the dripping water

Take 2 coin sized amount for the hair conditioner

Spread it from the top to the tips of the hair

Do not apply two close to the scalp

2 inches away from the scalp is ideal

Coat the hair with the condition

Wait for 2 minutes to make the conditioner do the work

Wash it off using clean water
Make sure that you do not put the conditioner on your scalp. This can make the roots and scalp greasier which weighs the hair down. And your hair can look flat from the roots.
List of the Best Hair Conditioners Available in India
1. Garnier Ultra Blends Soy Milk and Almonds Conditioner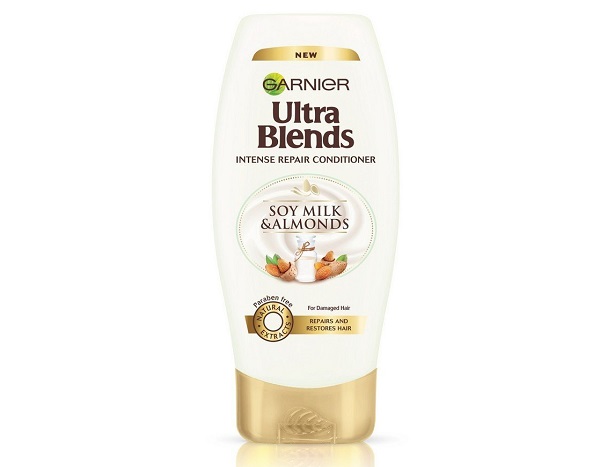 It's one of the best selling moisturizing hair conditioner for rough dry hair. It's rich in the Almonds and soy proteins. These two products are known to make your hair smooth and lively. This protein rich conditioner transforms the hair into incredibly beautiful hair. It repairs your hair damage and also protects the future UV and heat damage.
Pros and Cons:
Protein rich

Almond nourishes the hair

Smoothens the hair

Very pleasant scent

Spreads easily

Very affordable

Good for dry hair and curly hair
You can Buy it Here
2. Pantene Total Damage Care Conditioner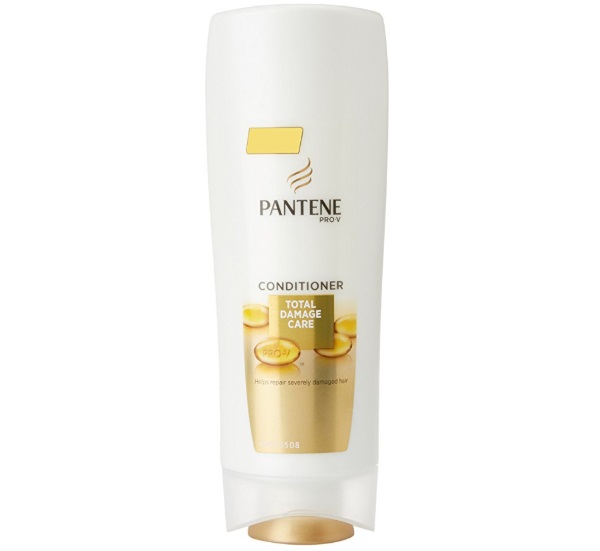 Whatever damage, dryness and roughness that you've on your hair, this is the best option for damage control. Pantene Total Damage Care Conditioner cares for the dry tresses and manages to make them softer. The radiant shine that it gives is amazing. A lot of people are loyal users of Pantene as a brand and it surely lives up to those expectations. The product is easy on budget and can be bought from everywhere.
Pros and Cons: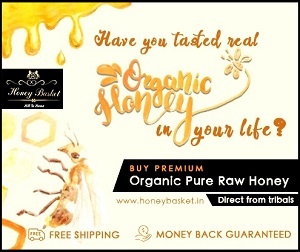 Makes hair stronger

Replenishes the hair

Add moisture

Repairs day today damage

Nourishes hair from root to tip

Affordable
You can Buy it Here
3. Dove Oxygen Moisture Conditioner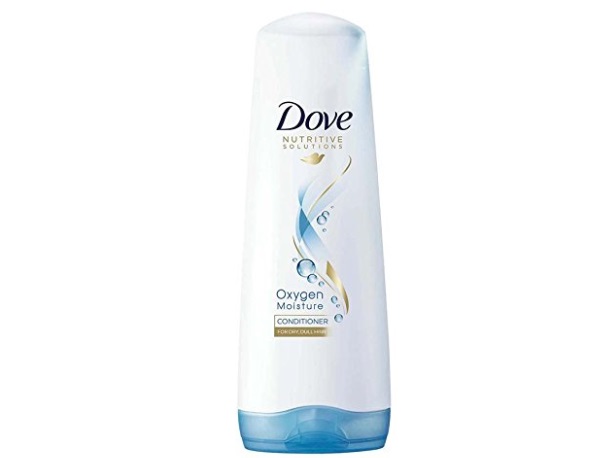 Oxygen range is the latest one from the house of Dove. Terms like Oxygen in your hair products and skin care products have started to dominate. For people worried about this and lifeless hair, a conditioner like Dove Oxygen Moisture Conditioner can boost life/. This lives up to most for its claims. It has oxygen rich formula that makes your hair super bouncier. It's not as moisturizing, you see this is not for the dry hair but for hair that is flat, thin or need volume the most. Another point worth mentioning is that this is the best hair conditioner for daily use by boys and girls.
Pros and Cons:
Moisturizes Hair

Without weighing hair down

Formulated with Oxy fusion technology

Breathes life into fine and flat hair

Gives 95% more volume

Makes hair feel soft and smooth

Gives natural bounce

Suitable for daily use
You can Buy it Here
4. WOW Coconut No Sulphate & Parabens Hair Conditioner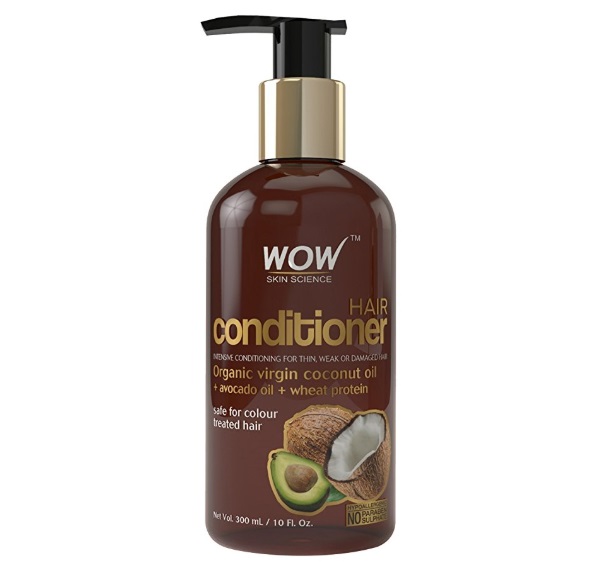 When you wish to get extremely smooth hair then you must try a conditioner like this. WOW Coconut hair conditioner has everything that can cure your rough hair. It's filled with the organic virgin coconut oil and avocado oil along with the wheat proteins. It's perfect to treat the dry hair with split ends. It also has avocado oil, sweet almond oil, castor oil, jojoba oil and Argan oil to ensure maximum performance
Pros and Cons:
Chemical-Free and paraben-free

SLS free

Has wheat protein and virgin coconut oil

Treats split ends, breakage and frizz

Reduces frizz and flyaways

Avocado oil nourishes the hair cuticle
You can Buy it Here
5. L'Oreal Total Repair 5 Conditioner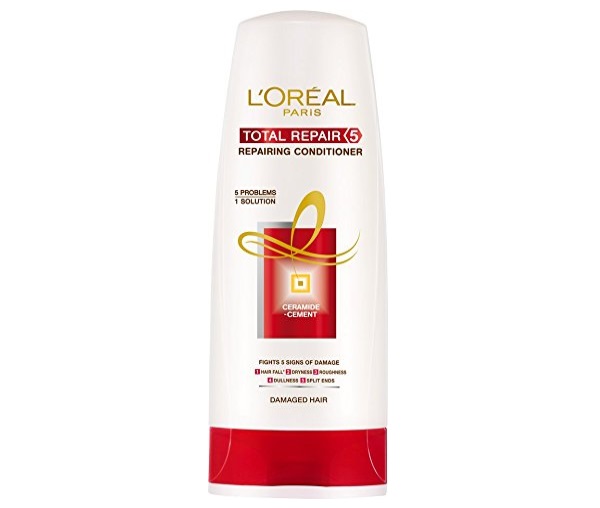 Aishwarya Rai endorses this brand and it truly is quite promising. The affordable price is a plus point. The shampoo and the conditioner work to hydrate the dry and damaged hair.  It claims to address the 5 hair problems that many men and women find to struggle with. Problems like rough hair, dryness, splits ends, breakage and dullness are the one this shampoo helps to combat.
Pros and Cons:
Affordable conditioner

Easy to get spread on the hair

Smells really nice

Makes hair shinier

Gives bounce and volume

Works on slits ends

Reduces hair breakage

Makes cuticle smoother
You can Buy it Here
6. Dove Nourishing Oil Care Conditioner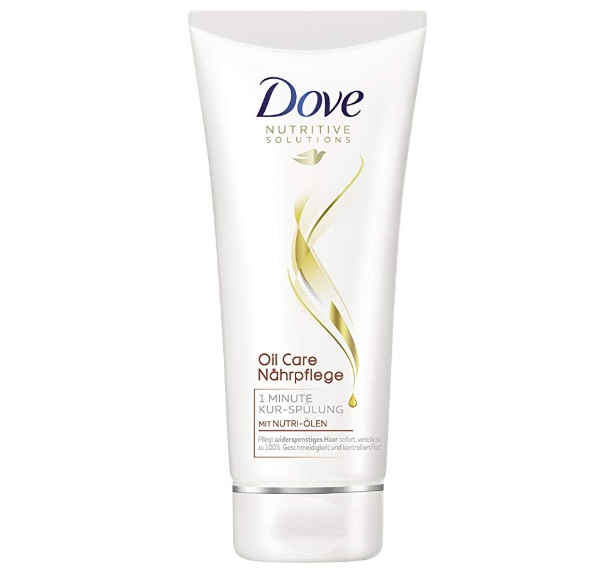 Many people think that if they wash hair everyday then the use of conditioners is not that much. It's wrong, you need a conditioner whenever you shampoo your hair. This simple step makes hair not just smoother but more resilient towards damaged. This is the TLC that you can give to your hair, no matter what hair type you have got. This conditioner is a good every day conditioner.
Pros and Cons:
Does give smoothness

Makes hair lustrous

Does not weigh hair down

Very affordable

Can be bought from any near by store
7. Tresemme Keratin Smooth with Argan Oil Conditioner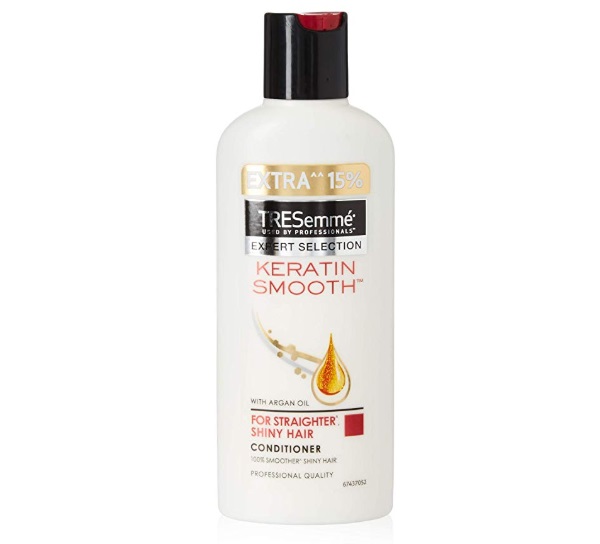 You may have heard about people going crazy after the keratin hair treatments. Why? Hair is made for the keratin and such treatments make hair beautiful and healthy in appearance. This conditioner is very popular for that Tresemme Keratin Smooth Conditioner has the keratin proteins that improvise the hair texture and beauty. You get smooth and soft hair. Regular application makes hair lustrous. The new version has Argan oil. So, you can imagine how effective the product would be for frizz. It's able to control the frizz and dryness that is your major hair problems. The product is very affordable and along with its corresponding shampoo this is one for the best conditioner for dry frizzy hair. You should also check out my compilation of best Argan oil shampoos in Indian market.
Pros and Cons:
Very effective

Good for everyday use

Nice smell

Applies easily

Goes for long

Reasonable priced

Good packaging
You can Buy it Here
8. Tresemme Smooth and Shine Conditioner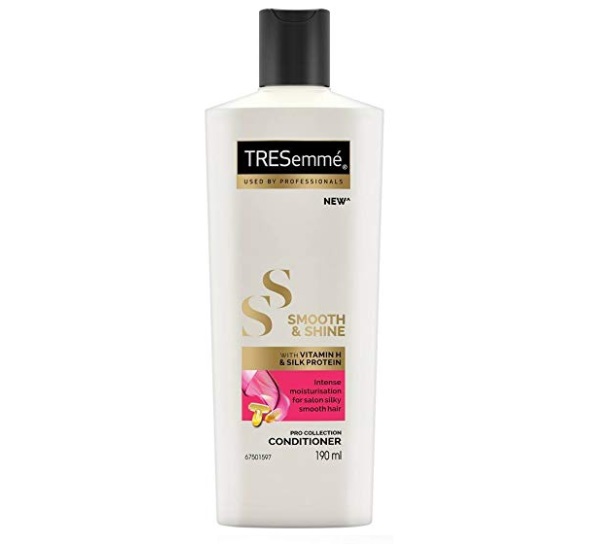 Tresemme is a brand that has gained quite a popularity in short time. Tresemme Smooth and Shine Conditioner works on dry hair to make them frizz-free and fully sifter. Frizz is a problem of monsoons majorly and this conditioner can be used all round the year though.  It adds bounce to the hair to make them lively and shinier.
Pros and Cons:
Affordable product

Makes hair bouncier

Smoothens dry hair

Gives volume and not greasiness

Easy availability
You can Buy it Here
9. Garnier Fructis Long and Strong Strengthening Conditioner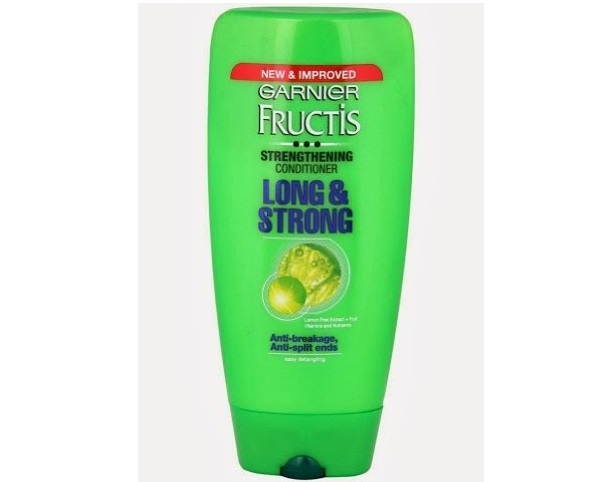 One of the best smelling and high performing conditioners, that you can try. Garnier Fructis Long and Strong Strengthening Conditioner come in a bright green colored refreshing packaging. It has fruit concentrates that work on the dry hair and hair that are de-hydrated. It works like a charm for damaged hair as well.  The conditioner starts to work right from the first use and is highly affordable.
Pros and Cons:
Affordable product

Easy availability

Does not weight down

Makes hair filled with good smell

Effective formula

Easy to spread texture
You can Buy it Here
10. St Botanica Moroccan Argan Hair Conditioner with Argan & Olive Oil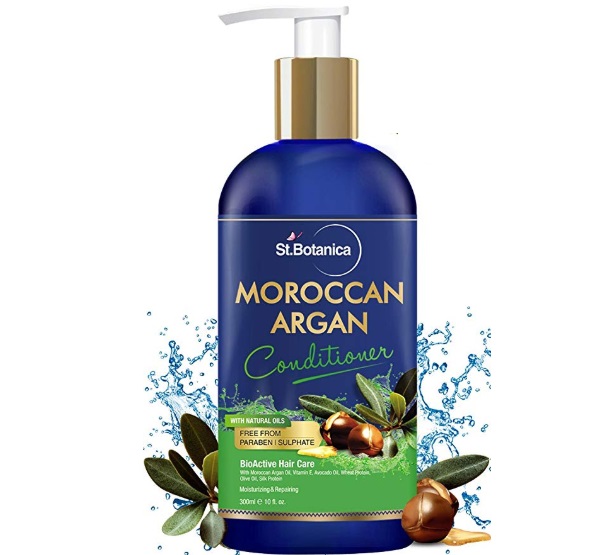 Need Argan oil conditioner? Try this St. Botanica Moroccan Argan Hair Conditioner with Argan oil and Olive Oil. This is one for the best hair conditioners for hair fall and dry hair types in India. When your hair is rough then too you can experience hair fall. It's an effective blend of Vitamin B5 and Argan oil that hydrates the hair and reduce your split ends.
Pros and Cons:
Has Morroccon Argan oil

Smoothens the hair

Good for dry hair and damaged hair

Comes in a pump pack

Affordable

Makes hair manageable

Silk proteins hydrates the hair
You can Buy it Here
11. Himalaya Herbals Protein Conditioner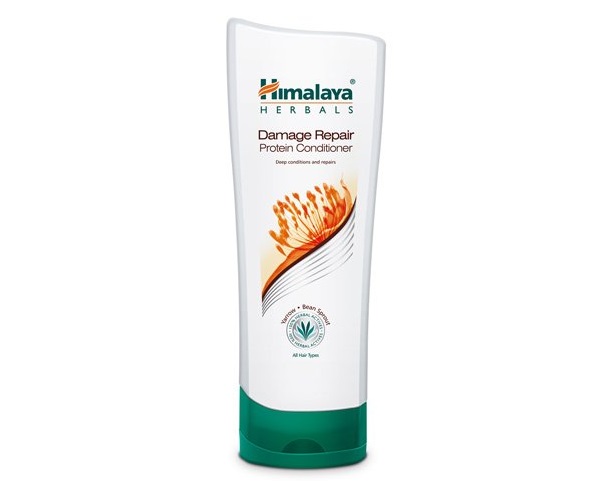 This deep nourishing conditioner is your one stop solution for hair loss. No, it doesn't treat the hair loss, but its texture is so hydrating that it reduces your excessive hair breakage. When your hair is dry, they get tangled a lot and in the process of combing, you lose a lot for hair due to breakage. This conditioner does help with that. The best part is that it's affordable.
Pros and Cons:
Nourishes dry hair

Protects from damage

Restores moisture

Cures split ends

Cream and thick texture
You can Buy it Here
12. Khadi Natural Herbal Green Tea and Aloe Vera Hair Conditioner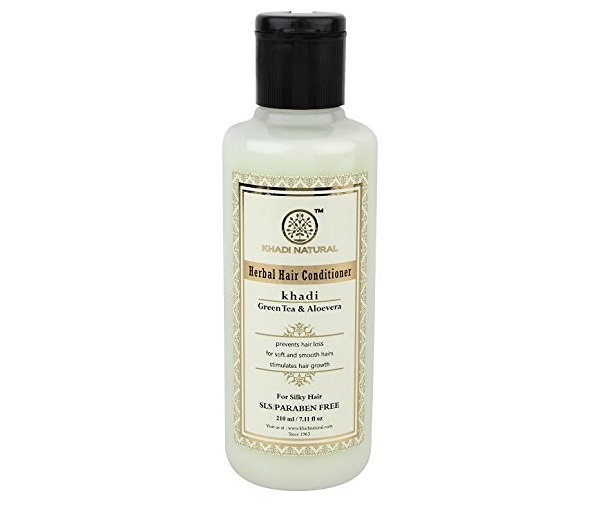 People who vouch for herbal hair care products; we have got one for you. The Khadi Natural Herbal Green tea and Aloe vera Hair Conditioner is one of the best for oily hair. It has green tea that frees the hair strands from the damage and restores the moisture balance. Aloe vera makes hair smoother but it does not weigh the hair down. In short, the conditioner is meant for everyone, but is the best for oily greasy hair.
Pros and Cons:
Affordable

Available easily online

Good for oily hair

Can be used with another shampoo

Pleasant fragrance

No chemicals

Revitalizes the limp hair
You can Buy it Here
13. L'Oreal Paris Hair Expertise Color Protect Conditioner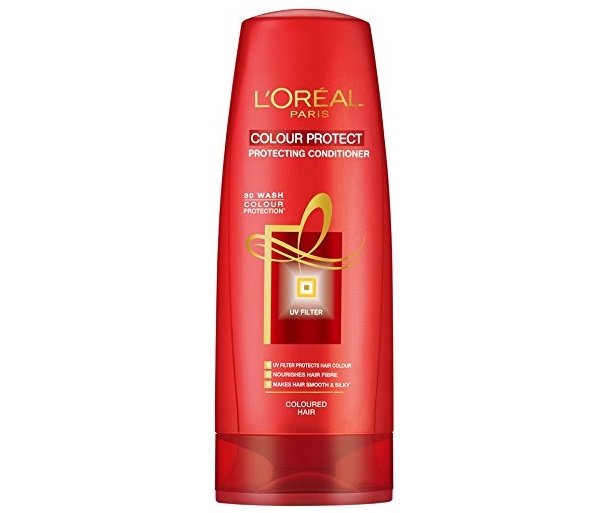 Getting a hair color feels good but what if the color fades and again you get the touching. No, you need a conditioner that can protect the hair and makes it last longer. L'Oreal Paris Colour Protect Protecting Conditioner  is meant for people with chemically treated hair and colored hair.
It deeply nourishes the hair and transforms its surface. It has Colour Protect formula with UV filter- Light Reflecting System. It helps protect the hair fiber from external aggressions and accentuates your colour's  vibrancy.
Pros and Cons:
Protects color

Nice fragrance

Good for dry hair

Prevents the dullness

Affordable

Packaging is good
You can Buy it Here
14. L'Oreal Paris Hex 6 Oil Conditioner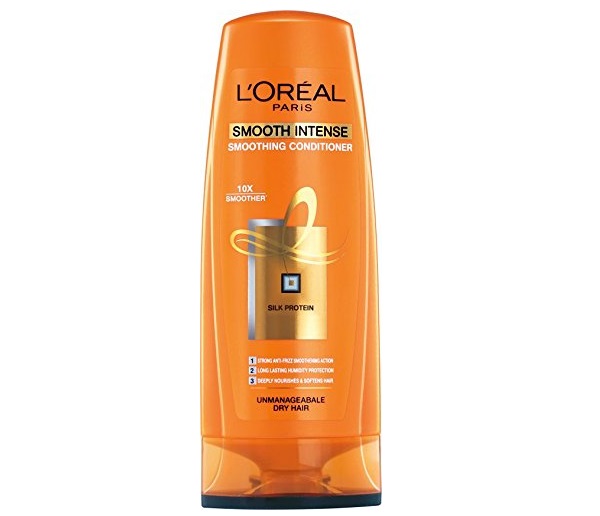 Another gem from L'Oreal Paris, it's the Hex oil conditioner. It boosts the hair texture with its 6 essential micro oils. Being rich in the oils like Jojoba oil, Argan oil, Olive oil, coconut oil, castor oil etc, it heals the dryness. For dry curly hair this is en for the best conditioners in India.  Try it if you like an affordable version for conditioners.
Pros and Cons:
Has micro oils

Argan oil repairs damage

Coconut oil gives high moisture

Jojoba oil gives shine

Other oils conditions the hair strands

Very easy on pocket

Easy availability
You can Buy it Here
15. BBLUNT Perfect Balance Conditioner for Normal to Dry Hair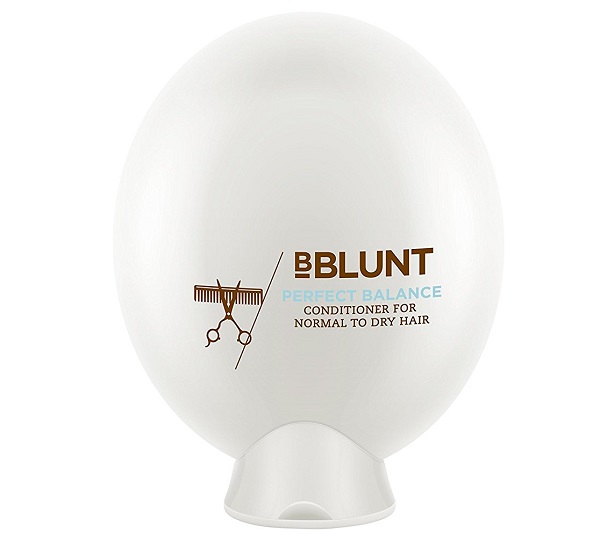 If you have got dry to normal hair then you should definitely opt for the BBLUNT Perfect Balance Conditioner. The hair conditioner is ideal for everyday use, perfectly cleansed, healthy hair. It provides protection and reinforcement against pollutants and adverse Indian weather; Almond oil, glycerin and pro vitamin B5; Specially created for Indian hair with a unique colour protect formula.
Pros and Cons:
Attractive packaging

Blends over the hair easily

Gives nice fragrance

Has Almond oil, glycerin and provitamin B5

Specially created for Indian hair
You can Buy it Here
16. Schwarzkopf Gliss Hair Repair with Liquid Keratin Serum Deep Repair Conditioner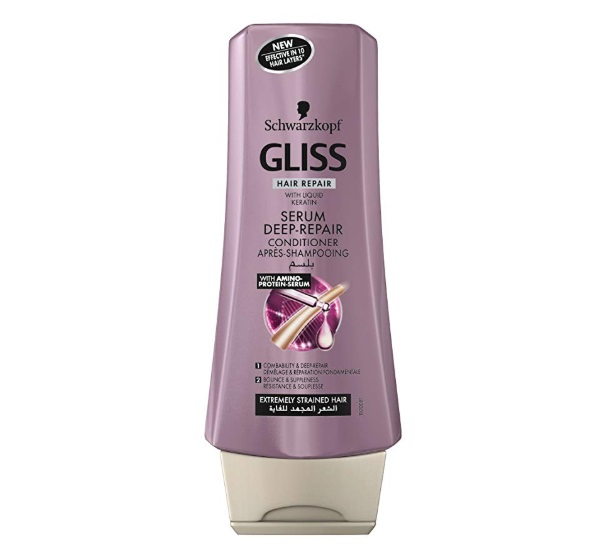 Schwarzkopf gliss hair repair deep repair serum conditioner is perfect for those curly unruly hair. It's one of the best for dry tresses that look rough. The conditioner is enriched with the combination of amino acid and proteins.
Pros and Cons:
Has liquid keratin

Smoothens the hair

Treats the damaged hair

Strengthen the hair
You can Buy it Here
17. The Body Shop Rainforest Moisture Conditioner
A mild conditioner is suitable for everyday use. This conditioner is one for the best seller from The Body Shop. The creamy conditioner is rich in the Pracaxi oil, manketti nut oil, honey, babassu oil and coconut oil.  It does not make you hair fee greasy but just the perfect amount of moisture to keep hair looking voluminous and shinier. It adds that natural sheen and texture to the dry hair which we need the most. The packaging is okay and is travel friendly as well.
Pros and Cons:
Easy to apply

Good for monsoon frizz

Suitable for everyday use

No sulphates and parabens

No animal testing

Mild conditioner
You can Buy it Here
18. Sunsilk Nourishing Soft and Smooth Conditioner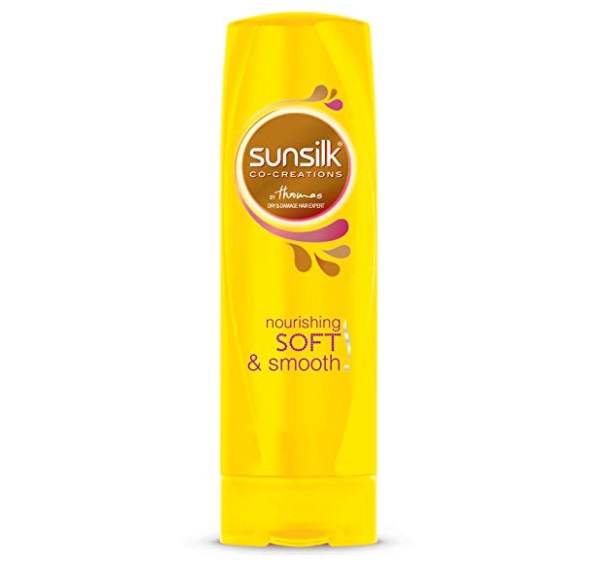 This is one of the best hair conditioner or dry hair and a budget buy. It's very thick and high in moisturizing properties. This variant is the yellow pack and its Pink pack which is thick and long is also good. Sunsilk shampoos and conditioners are extremely good for the price. It deeply hydrates the dry mane and hair looks nourished. The organic oils in this conditioner are the main feature that boost the hair texture and improves the cuticle.
Pros and Cons:
Very affordable

Easily available

Good for dry hair

Nourishes the damaged hair

Nice smell
Buy it Here Now
19. Toni & Guy Nourish Conditioner for Dry Hair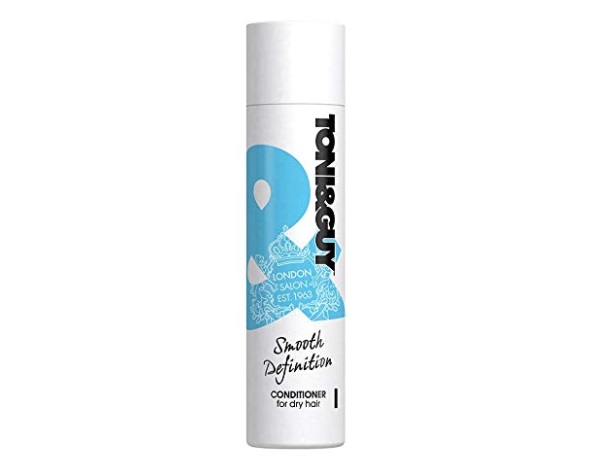 Dry and lifeless hair can be irritating when you want smooth silky hair. If that is your concern go for the Toni & Guy Nourish Conditioner. It's a high rated conditioner that can be your best bet.  It comes in a  good packaging and can be bought from the online shops and high-end salons. The men's conditioner gets applied nicely on your hair and gives nice whiff of freshness. It's quick to get rinsed off. Post the application; it transforms the curly dry hair into smoother locks. Most of the people have loved this conditioner and hopefully it'll also suit your dry hair type.
Pros and Cons:
Thick texture

Good to spread

Nice smell

Not required too much

Suitable for curly hair and dry hair

Repairs damage

Best Natural Conditioner for you
20. Patanjali Hair Conditioner Damage Control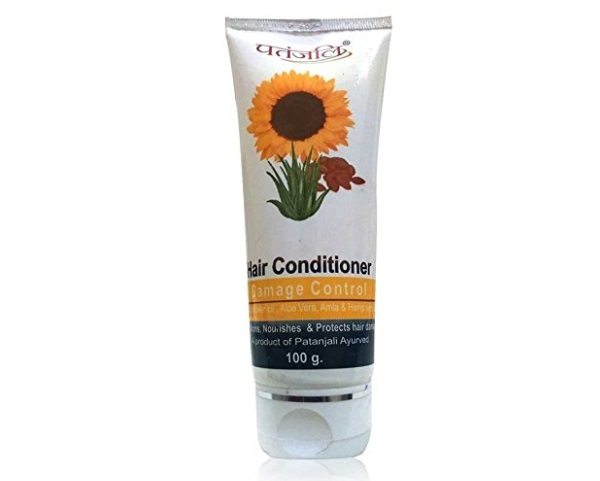 It repairs and treats the damage. You just have to apply some of this Ayurvedic conditioning product on your hair after wash. Massage gently and leave for 1-2 minutes then rinse with water. Its herbal composition makes hairs mother and softer.
These are the best hair conditioners in India for men and women. Have you used any of these?