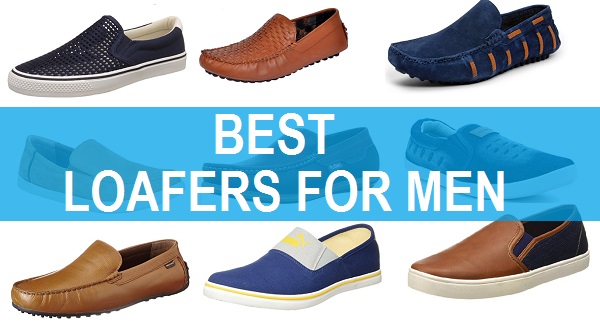 Best Men's Loafers and Moccasins in India 2019
While we can't roam around all day long in the formal shoes, there has to be some addition of comfortable style. Loafers are the most comfortable footwear for men currently, except for the men's flip flops but you can't wear flip flops to your office. Loafers are today's generation's footwear and is preferred by the younger lot over the regular formal shoes. They can be worn without the socks and are one of the best comfortable casual shoes for men. Not just that these are comfy and also look quite trendy and in style. Loafers can be worn over the shorts, jeans, lowers etc. Out of the so many loafer brands available in India, we picked up the best ones for you. Yes, here are the best selling brands of men's loafers in India.
Best Men's Loafer Brands in India (2021)
Here is the list of best fashionable loafer brands which are available in Indian market for men.
1. Lee Cooper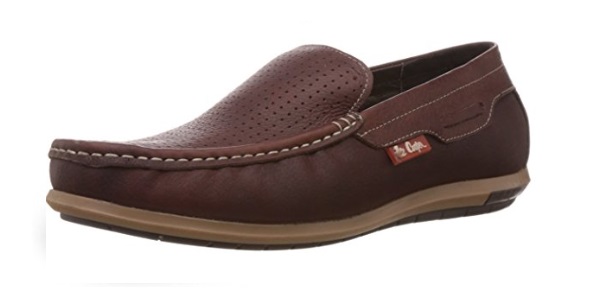 One of the best loafer brands for men in India. They have extremely beautiful and classy designs. The material is comfortable and looks chic and fashionable. Lee Cooper shoes are comfortable and durable with the high quality sole and upper material.
2. Hush Puppies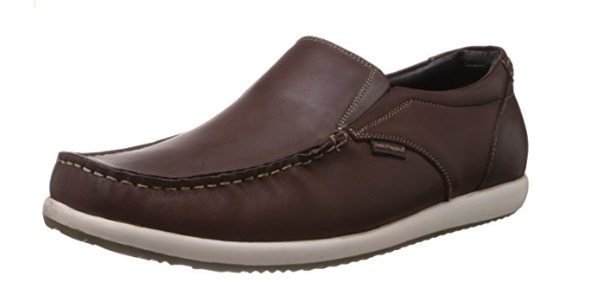 The popular brand Hush Puppies are one of the most trusted men's footwear brand in Indian market. Their loafers are one of the best sellers. They have all the comfort with style. The prices of these footwear are reasonable with good quality.
As you definitely want to make lasting impression they are the best. You can even wear these with the formal clothing. These loafers have sturdy soles and flexible upper body therefore, even when you wear them all day long, they are bound to give you that extra relaxed feel.
3. Puma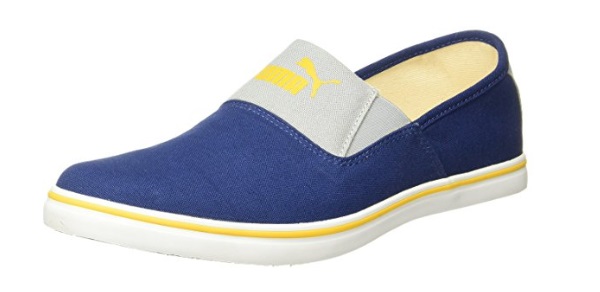 The popular brand of men's loafers is amazing and is very popular. It offers budget and expensive loafers for men. They are known for variety of high class and stylish footwear and are very attractive looking. The high quality material used for Puma shoes is also an added feature which has contributed towards the brands immense success. Puma loafers comfortable sole helps to keep your feet relaxed and does not trap the feet. The airy design also let the feet to breathe and eventually prevent the foot odor.
4. Mocas
The extremely popular loafer brand makes so many different designs and materials used are also of good quality. They use suede, leather, velvet and other material for their footwear. You just have to choose the design and style that you like. Pricing can depend on the material and style of the footwear. Their comfy styles can be worn for the entire day or even for long trips.
5. Clarks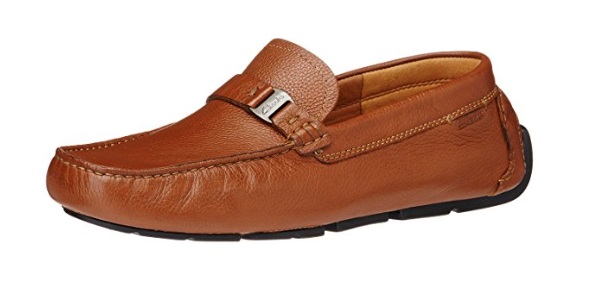 The famous premium quality footwear brand is must have in every man's footwear collection. The loafer brand for men offers trendy and elegant designs to suit your personality. It ensures you get the comfort with style. It can be your everyday pair for college or work. For trips and vacation as well, a good pair of loafer can give you that extra comfort without compromising on the styling. Loafers can be paired with your shorts, jeans and even the Bermudas. Yes, you can !
6. Woodland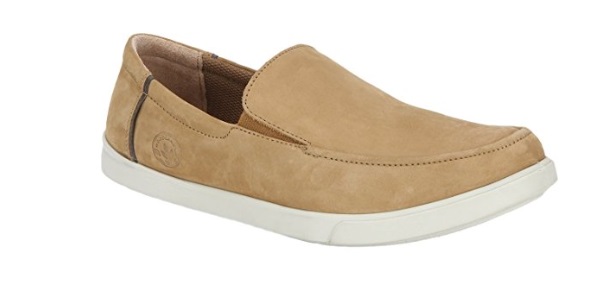 One of the best brands of loafers for men. Woodland loafers are not only trendy but very comfortable to wear for long duration. The brand is a synonym for quality and class. There are so many different designs that you can choose from the Woodland loafers. The material varies from synthetic to leather to suede and many more. You can certainly pick the desired pair of footwear to create your own style.. They are also reasonably priced. 
7. United Colors of Benetton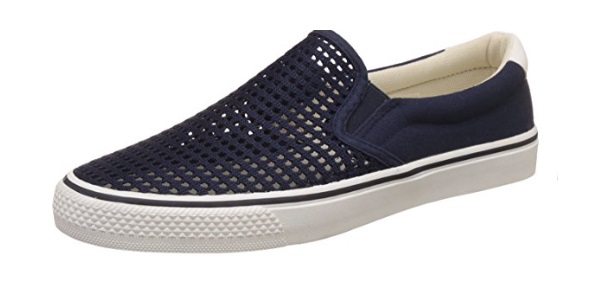 It is a well known Global brand that has their stores in almost every shopping mall. You may have come across those! They offer high quality for men's loafers and other footwear for men. United Colors of Benetton offers elegant designs and their summer collection has some of the best loafers for Indian men. They are trendy, stylish and chic at the same time. Their footwear are designed in a way that one can wear them all day without feeling tired orahing feet. 
8. Sparx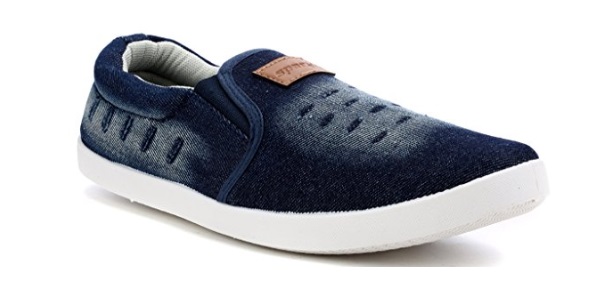 The light weight and good to look loafers can also be your go to footwear for everyday and causal wear. Sparx make loafers and other footwear with innovative technology and patterns such that the feet is able to get enough of air and hence, the foot odor is also prevented. While wearing these, you'll feel that they are soft and easy on feet.
9. Bata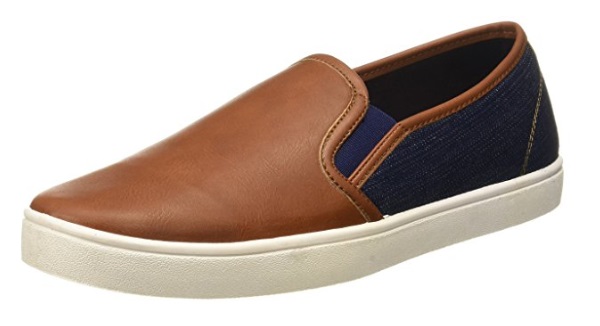 The fashionable pair of loafers from this brand can give you an elegant and trendy look. They have tasteful designs and smart shoes for men who are on the go. Their loafer designs are appropriate for everyday use and have different materials. The color blocked and solid color loafers are the highlight from this brand. The anti slip sole is also one of the technology that makes them comfortable for long trips.
10. Red Tape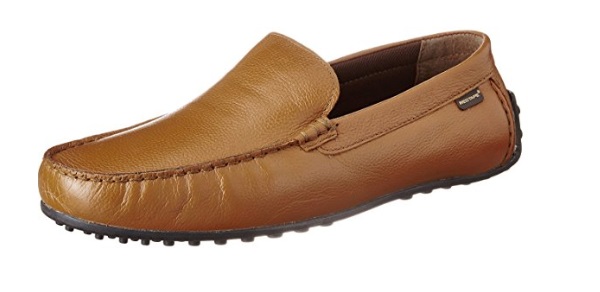 You can definitely make your feet feel happy and at ease, with a pair of loafer for men from this brand of men shoes. They are made with canvas, fabric, suede, leather and so on. They look good and feel superior quality. The durable material is suitable or every day usage for college and work. It can be paired with chinos, denims, ankle length pans etc.
11. Bacca Bucci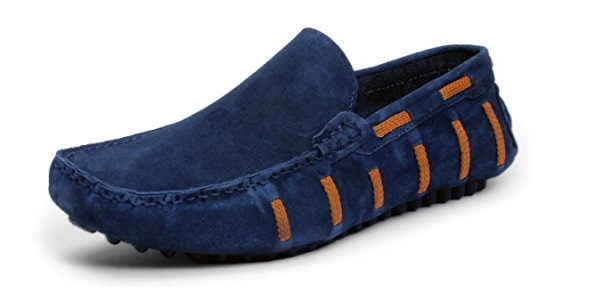 Bacca Bucci is a very affordable brand that makes sports shoes, running shoes, formal shoes and also loafers for men. There footwear are trendy and stylish. The material used is leather, PU, Suede and Rubberized material. These men's loafer designs have good quality considering the price at which you can get these. Their range starts from 500 Rupees.
These are the best loafer and moccasins brands for men in India. Have you tried any of these brands of loafer footwear for men. Do share in the comment below.