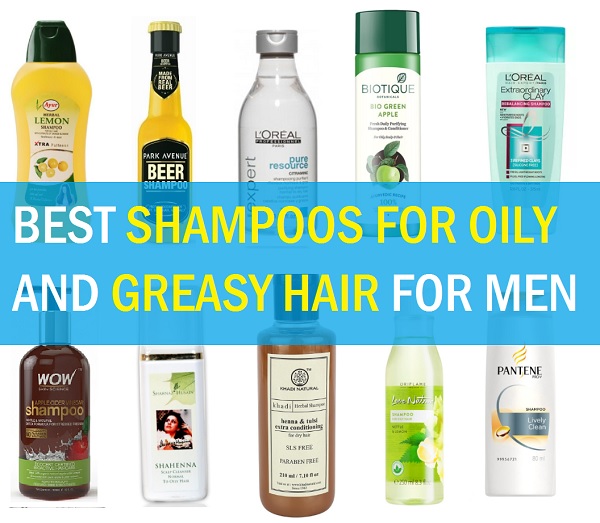 10 Best Men's Shampoo for Greasy Hair and Oily Hair in India
Oily scalp can be challenging to deal with. Not just for the oiliness but for the hair getting weigh down is the major problem associated with the oily hair. It can be extremely frustrating at times. Greasiness makes the hair oily and  sticks them together which look like you have less hair. . So, to combat that you need Remove dandruff flakes. Yes, here are shampoos available in the market to treat your oily hair condition.
When the hair is greasy then a lot of people tend to wash their hair everyday for that they should use Remove dandruff flakes. Apart from that you can also us the shampoo specially formulated for this condition. If you apply wrong hair care product or shampoos then it can make the hair scalp pH balance get disrupted. This can make the scalp produce even more oils and sebum. Therefore, the best thing would be to use the appropriate shampoos.
Best Selling Shampoos for Oily Hair for Men in India with Reviews
We have made this exclusive list of the 10 best shampoos for oily hair and greasy hair. While buying shampoo for the oily hair, you should not purchase shampoos which are hydrating, moisturizing, smoothening etc. But they should be clarifying, volumizing, bouncy hair etc. These would be appropriate for the oily hair.
1. Park Avenue Shiny & Bouncy Beer Shampoo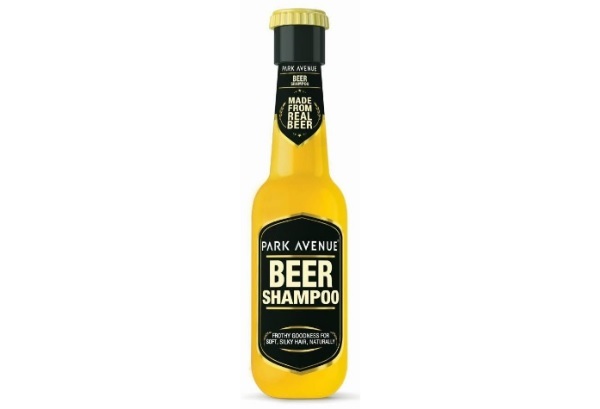 Park Avenue Beer Shampoo can be regarded as one of the best beer shampoos. Yes, beer shampoos are extremely popular as the beer tends to work up on the limp and flat looking hair. But how exactly? Actually, beer has elements like vitamin C and alcohol that tends to make the hair feel fluffier. Not just that it also makes the scalp get rid of those oil accumulation up or even the product build up that can also make the hair feel oilier and greasy. So, while beet can make the hair look shinier and bouncier. It can also add some smell which you can ward off  with little bit of the lemon juice water.  But that is not that bad honestly!
Features and Review
Very Cutesy bottle

Lathers adequately

Nice smell but yes, it is beer like (beer shampoo, you See!)

Lift the hair roots

Hair looks voluminous

Deep conditions the hair

Removes oils and sebum

Good for oily greasy hair

Not for dry hair
2. Biotique Bio Green Apple Fresh Daily Purifying Shampoo and Conditioner for Oily Hair and Scalp
Biotique Bio Green Apple Fresh Daily Purifying Shampoo and Conditioner is formulated for oily hair and scalp. The green apple shampoo is a mild everyday shampoo that can be used by men daily. Not only can that women too try it daily if they have short hair. The shampoo leaves hair refreshed and appear full of natural body and shine. Apart from the refreshing pure green apple extracts, it is blended with sea algae and centella. These extracts are full of the natural minerals and proteins which in turn nourishes the hair.
Features and Review
Nice packaging

Good for daily use by boys and girls

Special pH balanced formula

Gentle enough to use every day

Nice refreshing smell

Lathers satiny

Removes product build up
3. Khadi Heena Shampoo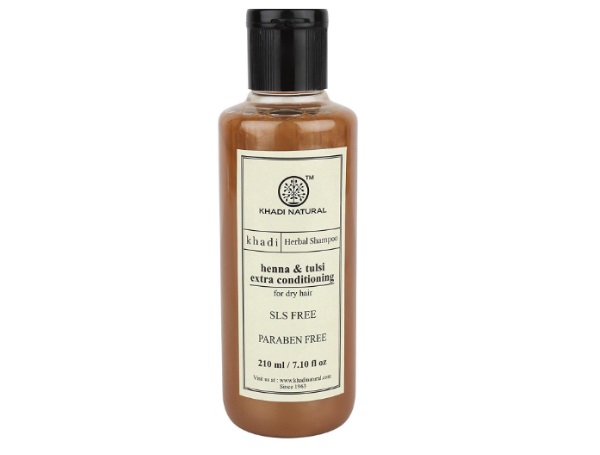 Have you used henna on hair? If you have then, you may realize that this herb makes the hair strands swell and that can add volume to the hair. Henna rich Khadi Shampoo is made to refresh the oily scalp and rejuvenate the hair. Regular use can impart shine and luster. Henna can give shine and volume even when you apply it so using this in a shampoo can help lift the roots and decrease the oil production. Just a tip, you can also rinse the hair with apple cider vinegar to keep the hair oil free.
Features and Review
Ayurvedic hair shampoo for all hair types

Combination of mild Ayurvedic herbals

Bring back shine and bounce

Henna increases hair volume

Nice smell

No strong odor

Decent packaging
4. Shahnaz Husain Shahenna Shampoo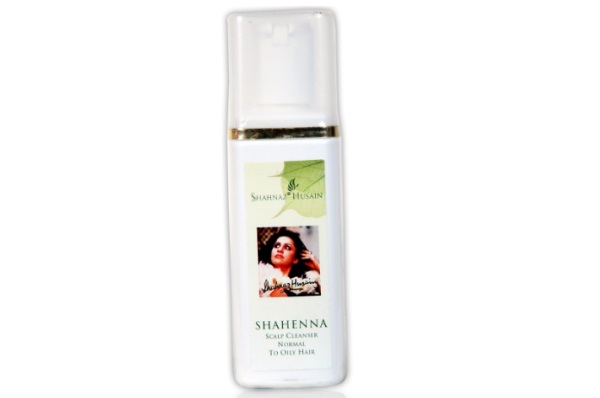 Shahnaz Husain Shahenna Shampoo is exclusively made for the normal to oily hair. This is again a henna shampoo that is unisex which means everyone can use it. Teenagers who go to college also face the problem of oily and dirty hair then too this can be used to get hair free of the sebum and any product build up. Men who use hair gels and creams too can get help by using such henna based shampoos.
Features and Review
Controls excessive secretion of sebum and oils

Decent product packaging

Gives shine to dull hair

Repair the damage to some level

Expensive for shampoo

Not a budget friendly product

Remove dandruff flakes and adds quick volume to the hair

Makes hair look thicker and healthy
5. L'Oreal Professionnel Serie Expert Pure Resource Shampoo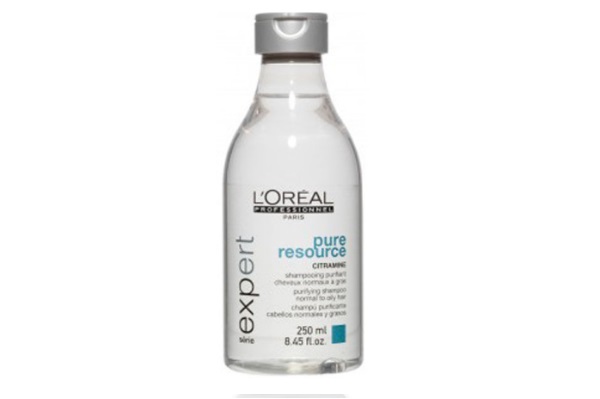 L'oreal Serie Expert Pure Resource Shampoo is a unisex shampoo. The product is made using the help of the hair specialists and has the features that are enticing. Serie Expert Pure Resource Shampoo is suitable for normal to oily hair. Besides it being used for daily or weekly it also detoxifies the scalp. But detoxifies from what? Everyday out skin and scalp gather too much of oils, dirt, sebum, sweat etc. This means that the pores can get blocked and you may even experience mild hair fall due to that. This is why shampoo that can purify and detoxifies the scalp is must.  L'Oreal Professionnel deeply purifying shampoo contains the aqua-crystal texture based on purified water.
6. WOW Apple Cider Vinegar Shampoo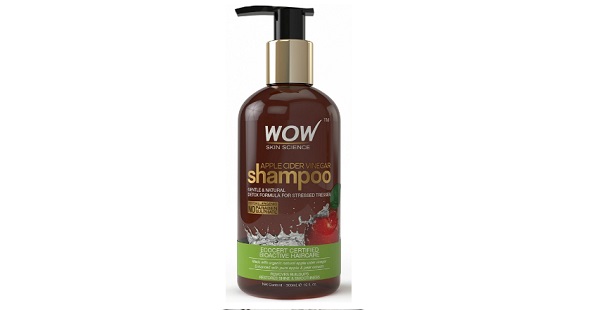 WOW Apple Cider Vinegar Shampoo is a shampoo made with the Apple Cider Vinegar. You see, products like Apple Cider vinegar, Beer, henna have been used a lot for shampoo for oily hair, but what makes these ingredients being the hot favorite amongst such oily hair shampoos. Actually these products have the potential to lift the roots and minimize the sebum production from the scalp that makes the hair become greasy and sticky. During the day, the scalp mount ups the dirt, sweat etc and such natural ingredients not only remove that easily but also makes the hair bouncier and voluminous. Apple cider vinegar has antibacterial and anti-fungal properties which aids in dandruff elimination and oil removal from scalp.
Features and Review
Nice packaging and looks appeasing

Contains the Concentrated Natural Apple Cider Vinegar

Free of the Chemical and Sulphates

Paraben Free

Encourages hair growth

Good for dandruff and itchy scalp too

Lather well so does not need too much of this shampoo

Stimulates better circulation in the scalp
7. Ayur Herbals Lemon Shampoo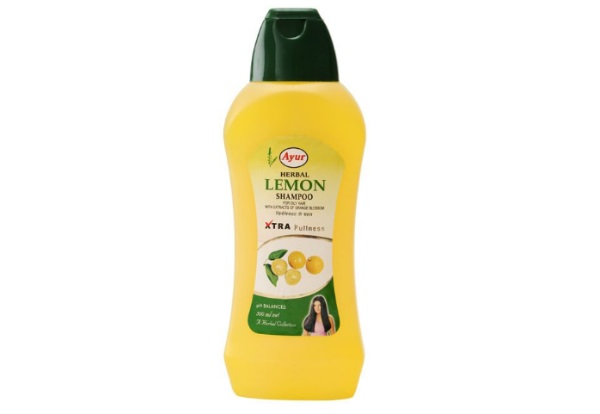 Ayur Herbals Lemon Shampoo is made with the lemon extracts and is suitable for oily greasy hair. Oily hair is a problem of the scalp that secretes the excessive sebum. So, when the sebum is released in more than the required amount, it leads to greasy scalp and the same sebum cost the hair as well that make them sticky and limp. Therefore, lemon is a good solution to get rid of the scalp oils and in getting a fresh clean feel. This is also an everyday shampoo that can be used by men as well as women. Ayur products are very easy to find off line and online. Moreover, their produce too is very affordable but they are the regular shampoo unlike the paraben free, SLSs free so, if you are looking for that then do skip this.
Features and Review:
Decent packaging

Very pleasant lemon-y smell

pH balanced

Suitable for oily hair  and normal hair

Formulated with orange blossom, lemon and aloe vera

Cleansing greasy and oily hair thoroughly

Keeps the excess oil in control
8. L'Oreal Paris Extraordinary Clay Shampoo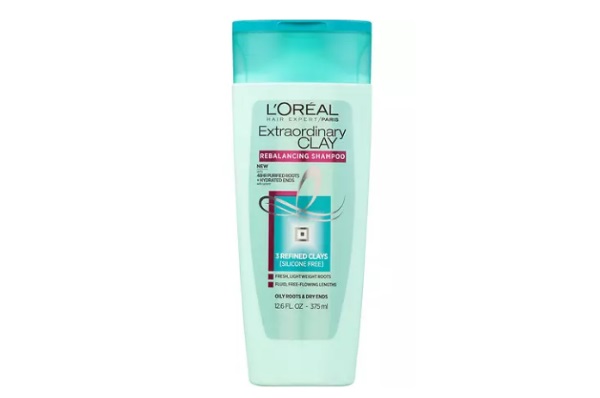 L'Oreal Paris Extraordinary Clay Shampoo is the latest addition in the L'Oreal hair acre products. Yes, this is the same shampoo that is been advertised by Deepika Padukone. The shampoo has clay has the main ingredient. Clay is the savior when the scalp is greasy and sebum loaded. Clay is known to absorb the impurities and oils and this is why clay and mud packs are so popular amongst people with oily acne prone skin. The same concept is used in hair acre with the Shampoo. It has clay that absorbs the excess oils and hair feels fresher.
Features and Review:
Conditions the for dry ends

Remove sebum and oils

Feels fresh and nice scent

Up to 48hr purified roots with hydrated ends
9. Pantene Pro-v Shampoo Lively Clean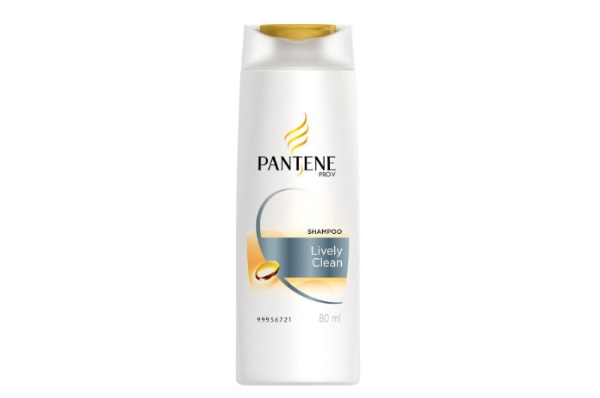 Pantene Pro-v Shampoo Lively Clean is a clear gel like shampoo which is mild yet effective for daily use. Yes, the shampoo is excellent for everyday washing the hair while you are going to work, office or college. The gentle formula does not disturb the natural pH balance of the hair. Thereby, it can not make the hair dry or harsh.
Features and Review
Everyday shampoo for greasy and oily hair

Can be used by all

Lathers enough but yet maintains pH balance

Does not strip the required oils but remove the sebum only

Removes the accumulated oil and build-up

Revitalizes oily hair to make them lively and fresh
10. Oriflame Love Nature Shampoo for Oily hair with Nettle & Lemon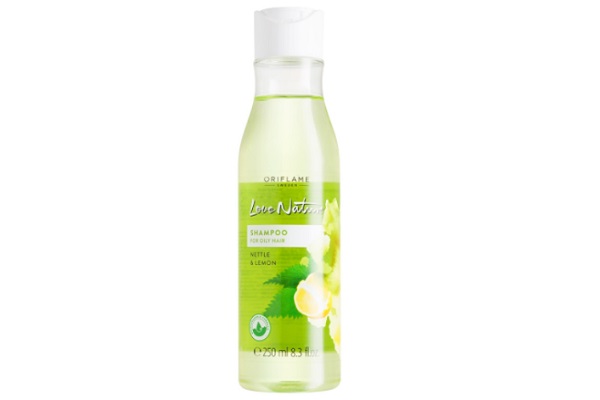 Oriflame has this entire hair care range for the oily hair, dry hair etc. Similarly it has different skin care range for the dry skin, oily skin and all. So, this shampoo is made for the oily hair using the products like nettle and lemon. These ingredients are in themselves beneficial in getting rid of the oils. The deep seated sebum and oil can be dislodged using nettle and lemon. The deep cleansing properties of nettle help revive the greasy and thin looking hair. Besides making the hair bouncier and shiner it also makes them smell fresh. Such shampoos are good for oily hair during summers when the scalp released more sebum.
Features and Review:
Deeply cleanses hair

Easy availability these days

Has Nettle and Lemon

Lemon oil reduces oiliness and gives healthy shine

Makes cuticle smoother and manageable hair

Come with a zesty fragrance
So, this was the list that has the top best shampoos in India for oily hair and greasy hair type for both men and women. Have you used any of these do share tour experience.