8 Best Everyday Shampoo for Men: Generally, men would wash their hair daily as they get dirtier faster and are also easy to get dried after the wash. So, if you are also amongst the men who wash their hair everyday then using an everyday shampoo is must. Daily use shampoo for men will take care of the hair and most importantly, It will not harm the hair in anyways, Moreover, everyday shampoos are gentle in nature hence this will not damage the hair with the harsh chemicals or would dry out the hair. So, let's have a look at the best everyday shampoos for men in India.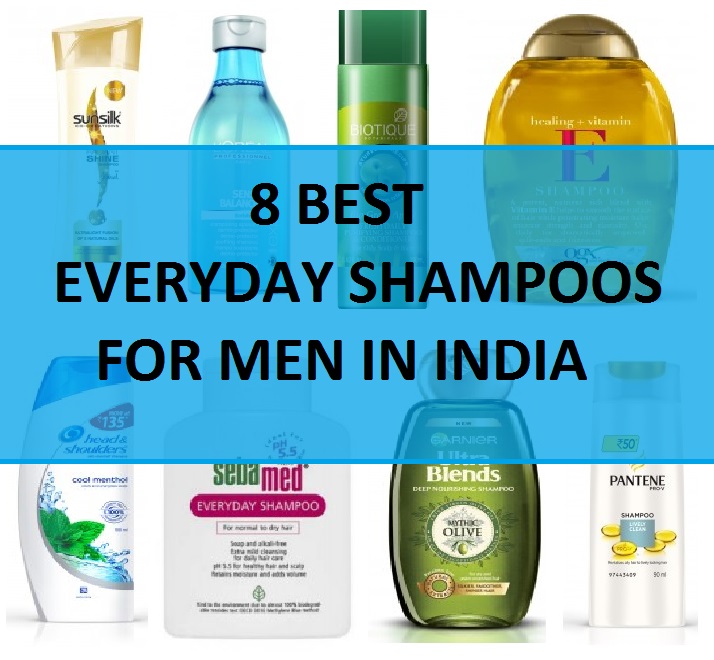 Top Everyday shampoos for men
1. Pantene Pro-V Lively Clean Shampoo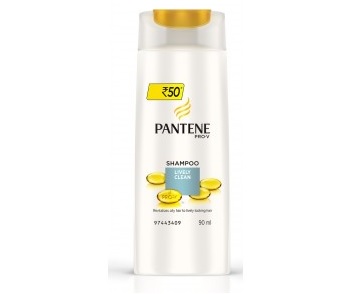 Pantene Pro-V Lively Clean Shampoo is a gentle shampoo that is safe to be used everyday. Moreover the shampoo gives a fresh and clean scalp. It will effectively get rid of the dirt, oils and dust in the hair. Hair looks really nourished and shinier. This shampoo will add life to dull lifeless hair. It will get rid of the product buildup, residue  and hair impurities. If you are experiencing hair fall then do check out our post on best anti hair fall shampoos
Price: 128 Rs for 200ml, Buy it Here
2. Sunsilk Radiant Shine Shampoo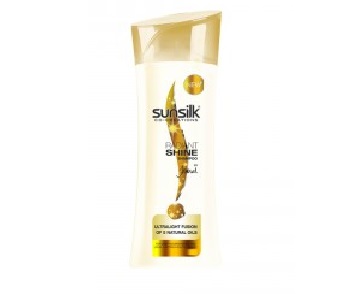 Sunsilk Radiant Shine Shampoo has a unique combination of the five precious and  nourishing oils like Argon oil, Jojoba oil, Camellia oil, Almond oil and Olive oil. These oils will smoothen and nourish the hair. This will soften the hair and improves the hair texture. It will give you glamorous shine and radiance.
Price: 275 Rs for 200ml, Buy it Here
3. L'Oreal Professionnel Expert Serie Sensi Balance Shampoo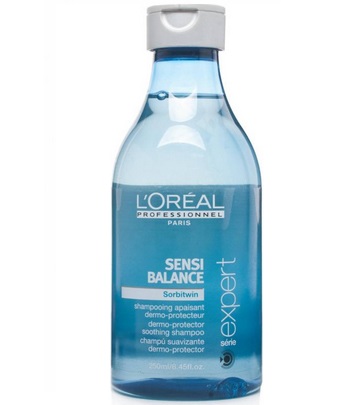 L'Oreal Professionnel Expert Sensi Balance Shampoo is formulated for the daily use. This has the Sorbitwin that helps to mildly cleanse the hair and refreshes hair and scalp. The presence of vitamin PP will further nourishes the scalp and moisturizes hair. This is ideal for daily use by men and women.
Price: 690 Rs for 200ml, Buy it Here
4. Biotique Green Apple Fresh Daily Purifying Shampoo & Conditioner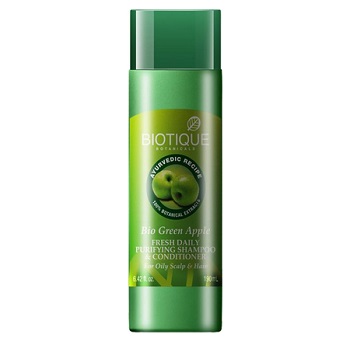 Biotique Green Apple Fresh Daily Purifying Shampoo has a gentle and mild formula that can used evevryday. It will cleanse the scalp leaving it oil free. It also helps to get rid of dandruff. Biotique Green Apple Fresh Daily Purifying Shampoo & Conditioner is a 2 in 1 shampoo conditioner, with cleaning the scalp and hair it also conditions the hair making it smooth, silky and tangle free. Hence, there is  no need to apply a conditioner separately after the wash.
Price: 299 Rs for 400ml, Buy it Here
5. Organix Healing + Vitamin E Shampoo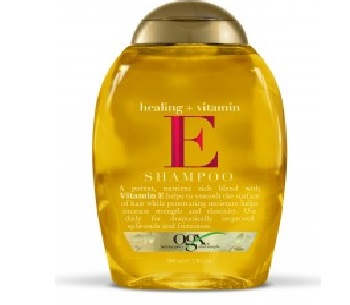 Organix Healing plus Vitamin E Shampoo is ideal to give a healthy boost to your hair. This is good to get the daily dose of vitamins in your hair. Moreover, its moisturizing formula helps penetrate the hair strands and increase hair strength and elasticity. This will make the hair smoother from root to tip. This is suitable for all hair types.
Price:  699Rs for 200ml
6. Head & Shoulders Cool Menthol Shampoo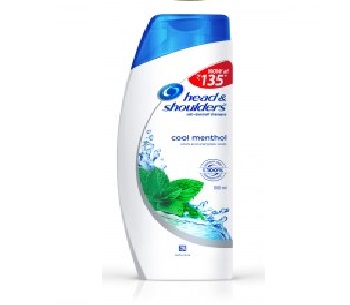 If dandruff is your main concern and you would like to use an everyday shampoo that should help you get the scalp dandruff free then this is ideal. This shampoo will give your hair a boost of freshness with no dandruff. This will also add life to the limp, and dull lifeless hair. It consist of menthol, that is cooling in nature. Furthermore, this daily sue shampoo for dandruff will remove the scalp impurities, dandruff and sweat effectively.
Price: 300 Rs for 675ml, Buy it Here
7. Sebamed Everyday Shampoo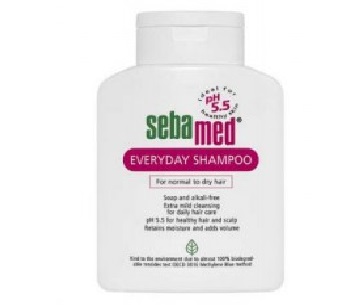 Sebamed everyday shampoo for oily hair that is suitable for men as well. It will support and protect the acid mantle of the scalp for healthy hair. The neutral Ph balance of this will help to get rid of the impurities and balances the hair. This shampoo is 100% soap and alkali free and will not dry the scalp or the hair. This everyday shampoo is formulated with vegetable based active cleansing agents for gentle daily hair care.
Price: 580 Rs for 200ml, Buy it Here
8. Garnier Ultra Blends Mythic Olive Shampoo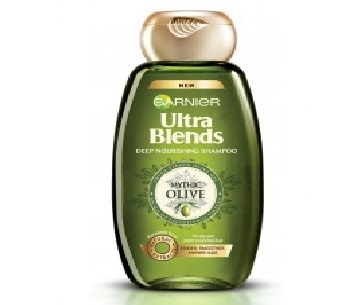 Do you know guys that roughness, dullness, frizz are signs of under-nourished hair. The Ultra Blends Mythic Olive shampoo is a paraben free formula is made with the Virgin Olive Oil, that is rich in Vitamin E to help nourish and protect even the most dry and rough hair. This is a good everyday shampoo for dry hair types.
Price: 120 Rs for 200ml, Buy it Here
These are the best daily use shampoos for men. Have you used any of these? Which are you favorite shampoo?