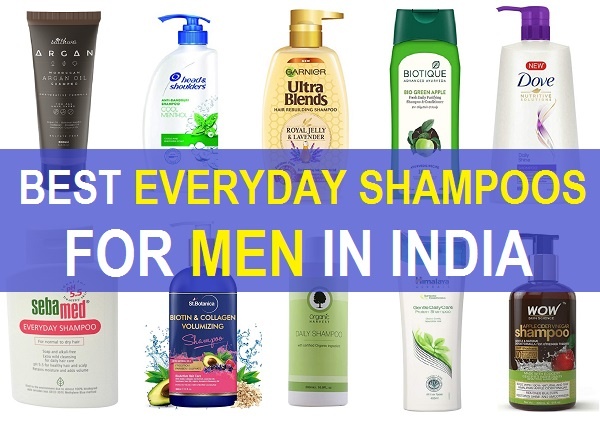 Best Everyday Shampoo for Men in India
Generally, men would wash their hair daily as they get dirtier faster and are also easy to get dried after the wash. So, if you are also amongst men who wash their hair everyday, using an everyday shampoo is must. Daily use shampoo for men will take care of your hair and most importantly, It will not harm the hair in anyways. Moreover, everyday-use shampoos are gentle in nature hence, you can be assured that you wash your hair without putting harmful chemicals like sulfates and parabens in shampoos on daily basis. By the way, if you're adamant on using chemical free shampoo then this article will certainly help. 
So, let's have a look at the best everyday shampoos for men available in India.
Top Best Everyday Use Shampoos for Men in India (2022)
1. Satthwa Moroccan Argan Oil Shampoo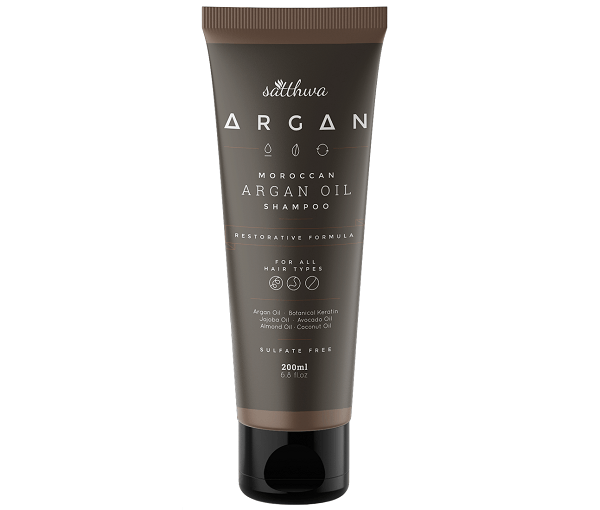 Satthwa Moroccan Argan Oil Shampoo has Argan oil, Jojoba oil, Avocado oil, Almond oil, Coconut oil and Botanical Keratin in this shampoo. Together all these oils nourish your scalp and hair. This shampoo also contains neem extracts, which is known to reduce dandruff naturally. It's also free from SLS / Paraben / Silicones, so that it does not irritate the skin and also does not cause damage to scalp and hair in the long run. Made for all hair types, it is recommended for both men and women.
2. Sebamed Everyday Shampoo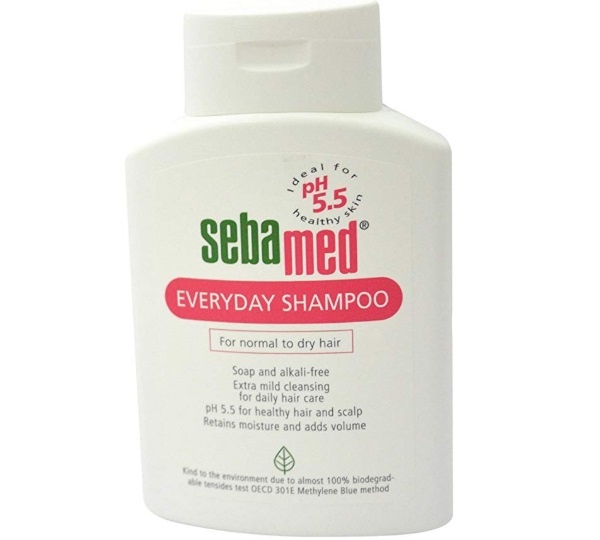 Sebamed everyday shampoo is for normal to dry hair. It will support and protect the acid mantle of the scalp for healthy hair. The neutral pH balance of this will help to get rid of the impurities and balances the hair. This shampoo is 100% soap and alkali free and will not dry the scalp or the hair. This is the best everyday use shampoo for dry hair for men. As it's formulated with vegetable based active cleansing agents, it's perfect to be used daily.
3. Organic Harvest Daily Shampoo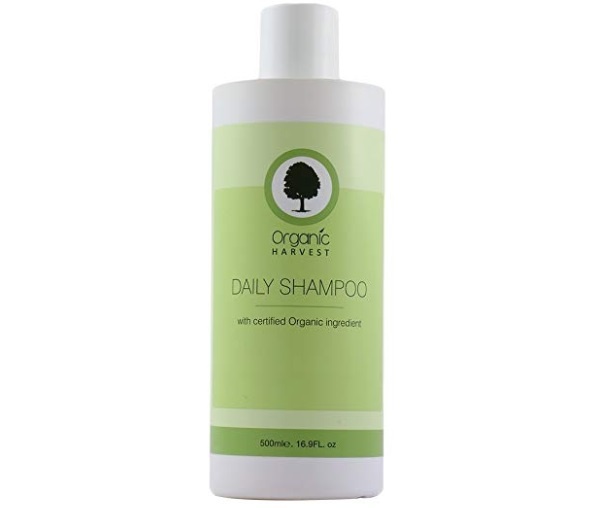 Organic Harvest Daily Shampoo is a gentle shampoo that is safe to be used on daily basis. Moreover, the shampoo gives a fresh and clean scalp. It will effectively gets rid of dirt, oils and dust in your hair. Boys who are into sports and athletic activities can also use this product. Hair looks really nourished and shinier. This shampoo surely adds life to your dull lifeless hair. Additionally, it also will removes the product buildup, residue of hair styling products like hair wax, gel sprays effectively. With the certified ingredients in this shampoo, it's the best shampoo in India, which can be applied daily. Certainly, it's suitable for oily men's hair. 
If you are experiencing hair fall then, do check out our post on best men's anti hair fall shampoos
4. StBotanica Biotin & Collagen Volumizing Hair Shampoo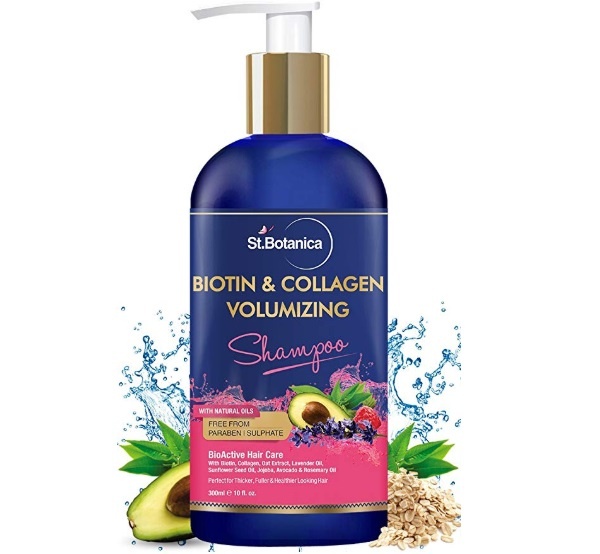 StBotanica Biotin & Collagen Volumizing Hair Shampoo is one of the best shampoos In India for daily use. It comes with the capability to boost hair volume and to make hair look healthy. With the presence of ingredients like Lavender oil, Lemon oil, Silk proteins, Aloe vera extract, Collagen and Carrot seed, this is one of the most efficient shampoos to get relief in hair loss and to increase the hair volume. This is good to get the daily dose of vitamins in your hair. Moreover, its moisturizing formula helps penetrate the hair strands and increases hair strength and elasticity. This will make your hair smoother from root to tip. It's the best shampoo for men's dry scalp in India. Not to forget it's also one of the best sulphate free shampoo that men can use.
5. Himalaya Herbals Gentle Daily Care Protein Shampoo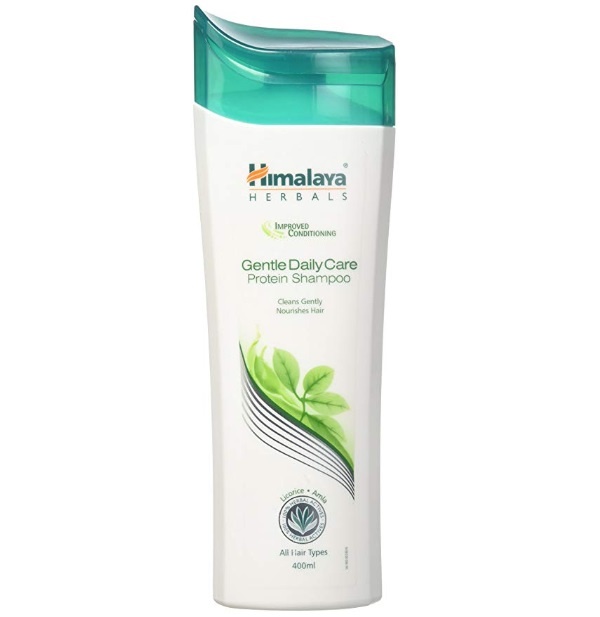 Himalaya Herbals Gentle Daily Care Protein Shampoo is a daily use shampoo that is rich in chickpea extracts, amla, Henna, Liquorice, Almonds and other natural ingredients that make your hair smooth and vitalized. The best men's everyday shampoo cleanses and nourishes the dry scalp to boost moisture. It's made with protein rich ingredients that thicken your hair strands. We also find it to be very effective for men with thin hair. Protein shampoos can surely help to thicken the thin hair strands. It is a chemical-free forming formula which may not lather a lot but yet clarifies your scalp.
Feel free to check out some more protein shampoos for damage and growth, which can be be immensely helpful for thin low on volume hair.
6. WOW Apple Cider Vinegar Paraben and Sulphate Free Shampoo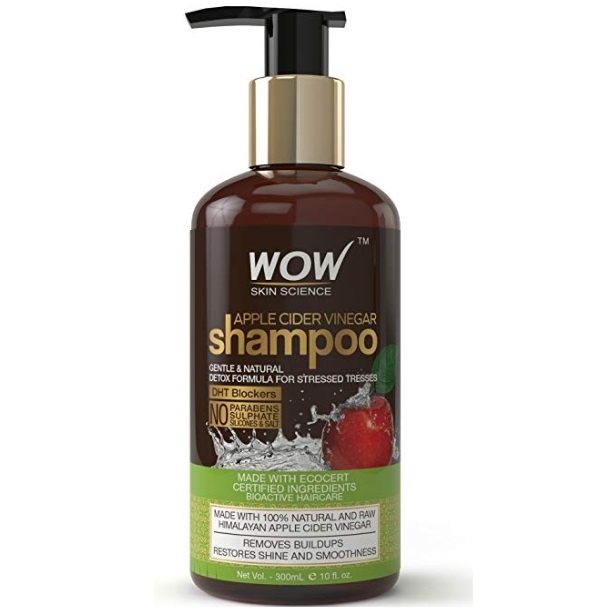 When you have oily hair and oily scalp, then using shampoo and Apple Cider Vinegar is one of the best things. The shampoo is rich in Apple Cider Vinegar which is also a DHT blocker therefore; it will help you to combat the hair fall due to the DHT hormone. It balances the pH of your hair and scalp and thereby ensures better circulation of blood. The product is chemical and paraben free, and is one of the best features of this cleanser. After using it we really feel that it's the best shampoo for oily scalp and hair for men which can be applied daily.
7. Dove Daily Shine Shampoo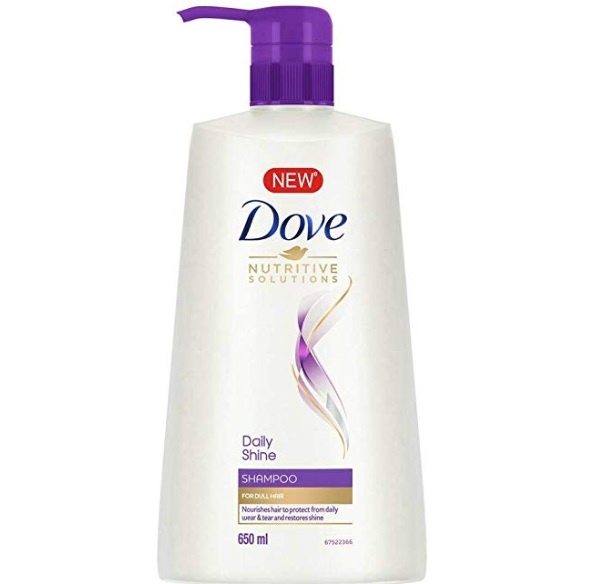 The Daily Shine shampoo is one of the best selling shampoos in this category. It adds shine to your normal hair and it suitable for everyday use. It is formulated with nutritive serum that leaves your hair strong and beautiful. The shampoo nourishes and protects your hair from the everyday wear and tear and environmental damage. If you've damaged hair, choose it as your daily shampoo.
8. Garnier Ultra Blends Royal Jelly Shampoo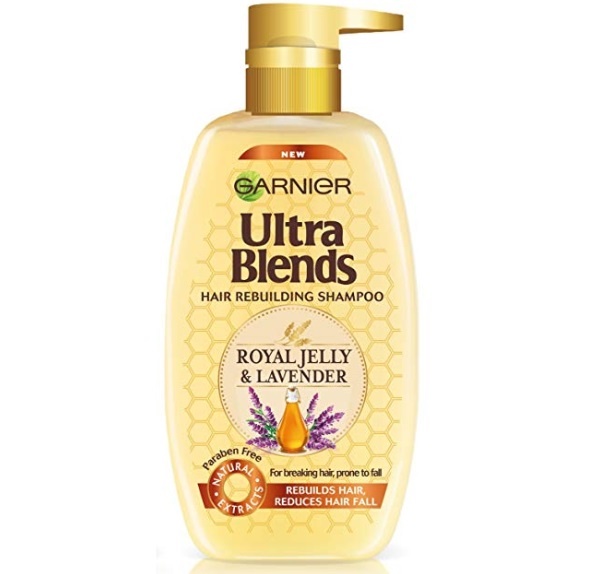 Do you know guys that roughness, dullness, frizz are signs of undernourished hair. Garnier Ultra Blends Royal Jelly is the best shampoo for everyday use as an anti-hair fall product. It has royal jelly with lavender which works on each hair strand to smoothen it. It help nourish and protect even the most dry and rough hair. This is a good everyday shampoo for dry hair types. Try it and you'll really like it for dry rough and brittle hair.
9. L'Oreal Professionnel Expert Serie Sensi Balance Shampoo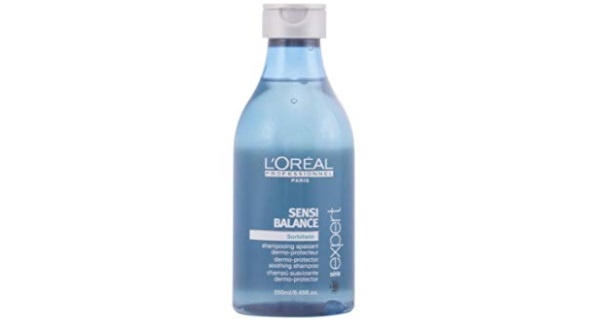 L'Oreal Professionnel Expert Sensi Balance Shampoo is formulated for the daily use. Consisting of Sorbitin, it helps to mildly cleanse the hair and refreshes your  scalp. Presence of vitamins will further nourishes the scalp and moisturizes hair. This is ideal for daily use by men and women.
10. Biotique Green Apple Fresh Daily Purifying Shampoo & Conditioner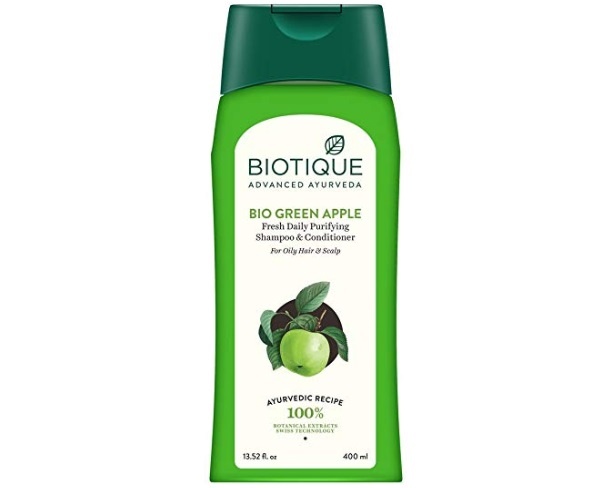 Biotique Green Apple Fresh Daily Purifying Shampoo has gentle and mild formula that can used everyday. It will cleanse the scalp leaving it oil-free. It also helps to get rid of dandruff. Biotique Green Apple Fresh Daily Purifying Shampoo & Conditioner is a 2 in 1 shampoo conditioner, not only cleansing the scalp and hair, it also conditions the hair making them smooth, silky and tangle free. Hence, there is no need to apply a conditioner separately after the wash.
11. Head & Shoulders Cool Menthol Shampoo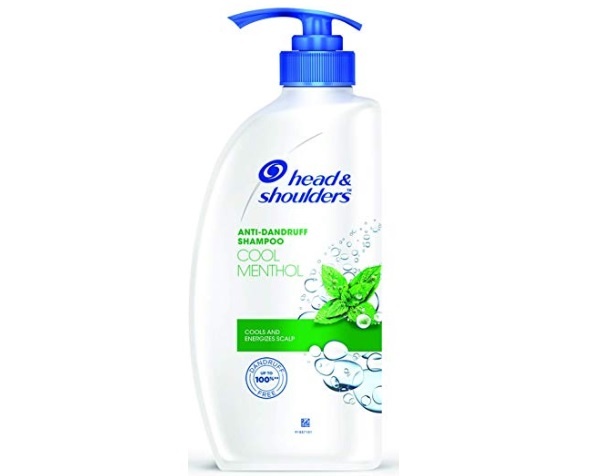 If dandruff is your main concern and you would like to use an everyday shampoo to get dandruff free hair, this is ideal. This shampoo will give your hair a boost of freshness with no dandruff. Not only that, it will also add life to the limp, and dull lifeless hair. It consist of menthol, that is cooling in nature. Furthermore, this daily use shampoo for dandruff will remove the scalp impurities, dandruff and sweat effectively.
These are the best daily use shampoos for men in India. Have you used any of these?