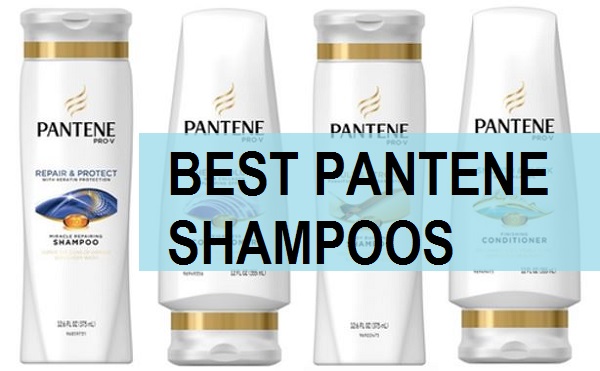 Pantene Shampoos very popular in India. The shampoos are very affordable and there are so many different variants for every hair type and concern. Out of that you can pick the one that suits your hair problem or the hair type the most. We have compiled this list of the best Pantene Shampoo available in Indian market.
List of best Pantene shampoos in India
Check out for the different Pantene shampoos that the brand makes for different hair problems. 
1. Pantene Total Damage Care Shampoo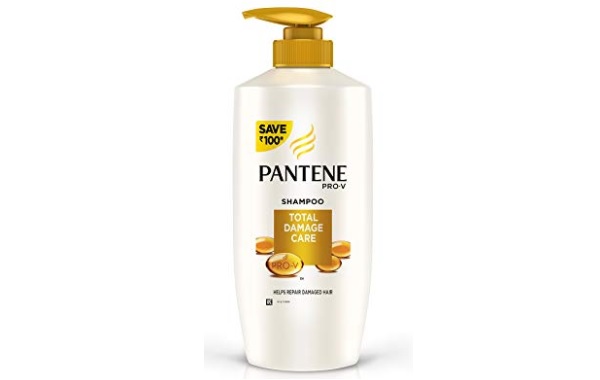 Total damage care shampoo from Pantene is made with Provitamin B5 that helps repair damage. It shows you the results within 14 days. It reduces the hair breakage due to tangles and thicken the hair  roots. The shampoo repairs the 10 visible signs of hair damage with its keratin damage blocker Technology. You can also check the best Dove shampoos in India
Price: 395 rupees for 675 ml
2. Pantene Lively Clean Shampoo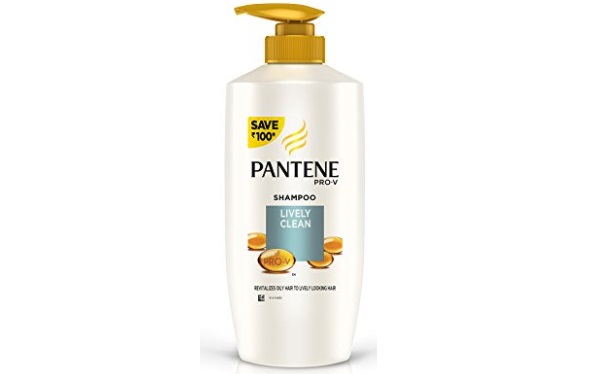 The lively clean shampoo is a daily use shampoo that helps to revitalize the oily hair and oily scalp. When your scalp is oily then the hair looks greasy and low on volume which is why use of mild daily shampoo can help get you fresh volume nice looking hair every day. The shampoo cleanses the dirt and residue that you accumulate everyday due to pollution and sebum. It is a gentle shampoo which is safe for everyday use and does not dry out the hair. See the best Revlon shampoos.
Price: 395 rupees for 675 ml
3. Pantene Silky Smooth Care Shampoo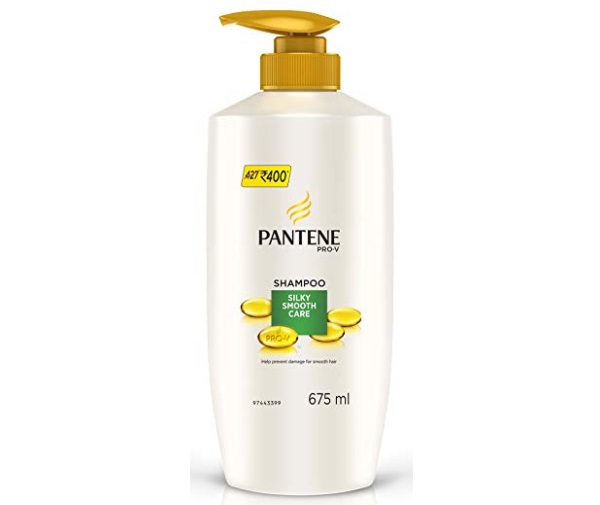 Smooth and silky shampoo from Pantene is formulated for damage and rough hair. When your hair is rough and damaged, then they appear frizzy and dry. The shampoo helps to target that very problem of the dry hair. It keeps hair thicker and stronger hair in just 2 weeks and cleanses the hair with its moisturizing formula. It provides up to 10 x damage protection and also reduces the future damage. It makes hair strands smooth and silky.
Price: 395 rupees for 675 ml
4. Pantene Pro V Long Black Shampoo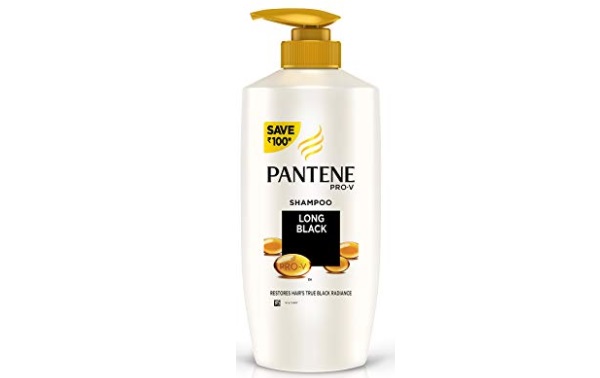 The long black shampoo is for dark hair. It restores the hairs original black shine and radiance. It moisturizes ever hair strand and gives a uniform black. The shampoo helps get a flowing dark black hair. If you are looking for the best shampoo for your dark black hair then you should try the shampoo.
Price: 395 rupees for 675 ml
5. Pantene Pro-V Curly Hair Series Moisture Renewal Shampoo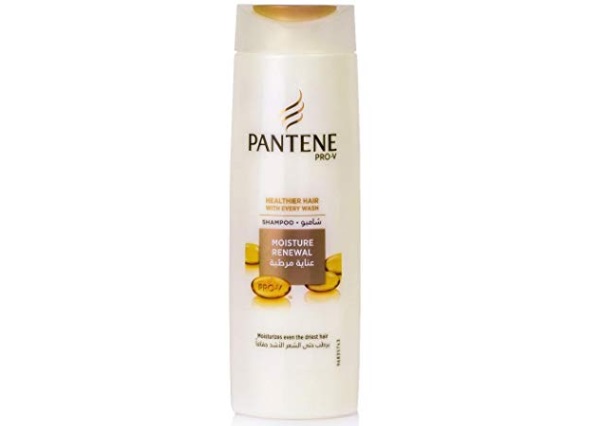 Curly hair can be very dry and frizzy therefore, the shampoo gently classes the hair and leave them moisturized. It infuses the hair with moisture and reduces frizz.  Its proactive Complex heals the cuticle and adds a protective layer that helps control frizz. It has an antioxidant rich formula that keeps hair stronger and damage proof. It is one of the best shampoos for curly hair. The shampoo has not yet launched in Indian market but it can be bought from Amazon.
Price:  2215 Rupees for 250 ml
6. Pantene Anti Dandruff Shampoo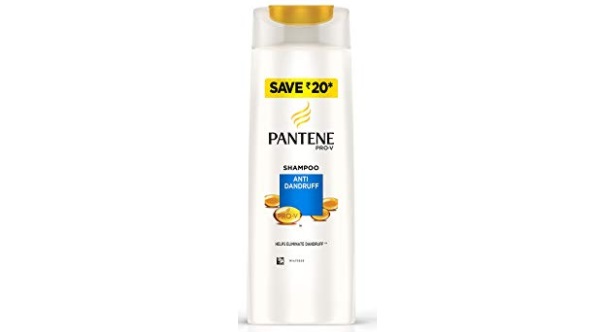 The anti dandruff shampoo from Pantene contains the pro Vitamin B complex that combats dandruff and itching of the scalp. The immense moisturizers in this shampoo are rich in zinc pyrithione, helps to prevent the dandruff and combats reoccurrence. It cleanses hair without drying.
Price: 115 rupees for 180 ml
7. Pantene Pro-V Beautiful Lengths Shampoo

Pantene Shampoo is a strengthening shampoo that is made for long hair. Long hair are often prone to breakage and tangles. The shampoo has a Nuti-complex that strengthens the hair strands to make them strong enough against the breakage. It enriches the hair with the damage defying formula containing antioxidants to prevent the protein loss.
Price: 1699 for 180 ml
8. Pantene Hair Fall Control Shampoo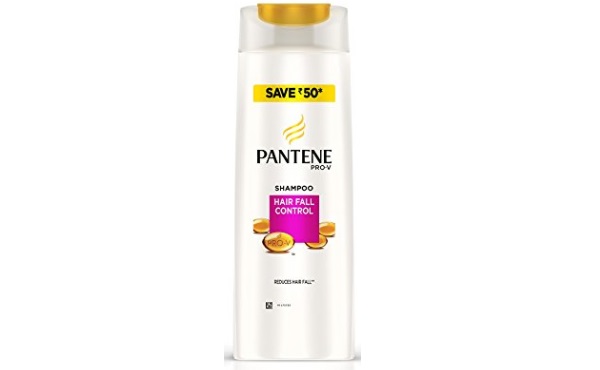 Pantene hair fall control shampoo is one of the shampoos that reduces hair fall. It strengthens hair from root tips without weighing them down. It has a damage repair formula that decreases the roughness of the hair due to which hair loss is prevented. It contains keratin protein formula which fortifies the hair follicles from root to tips.
Price: 220 rupees 360ml
9. Pantene Pro-v Heat Shield Thermal Prep Shampoo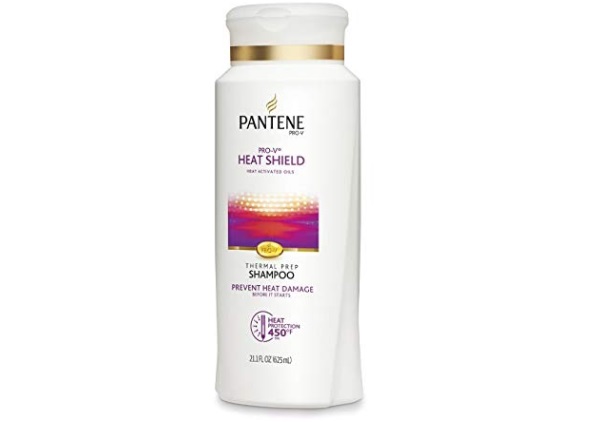 Heat Shield thermal Prep shampoo is an imported product which helps to remove the damaging impurities at the surface and the core. A gently clarifies the scalp and reduces the chemical damage and heat damage. It gives you heat protection up to 450 degrees Fahrenheit. If you are into heat styling and use of heat treatments like hair strengthening, hot irons and curlers then the shampoo can help to combat that heat damage.
Price: 1429 for 675 ml
10. Pantene Pro-V Moisture Renewal Shampoo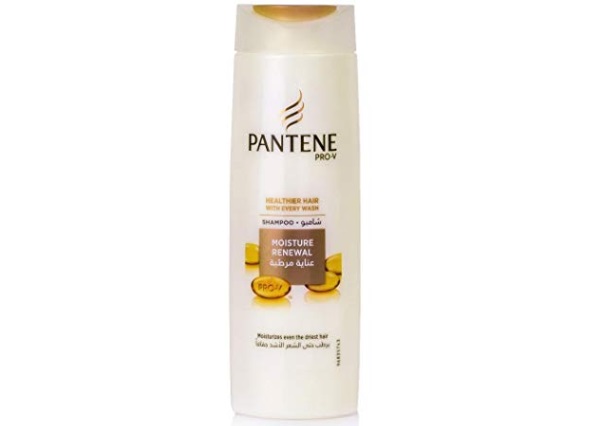 The renewal shampoo targets the dry and damaged hair. It moisturizers even the driest hair so that they appear smooth and silky. Dry hair looks unpolished and unkempt therefore the shampoo gently cleansers unlocks the moisture inside your hair to nourishes them.
Price: 695 rupees for 400 ml
These are the best Pantene Shampoo available in Indian market that you can try. Most of the shampoos are easily available in your nearby local grocery stores while some of them have not yet launched in India, but can be bought from online shopping sites. We have also given the links where you can buy the shampoo from.
Also See:
Best Shampoos for Curly hair in India