You can never let body odor and excessive sweat from ruining your day. And for that there are different roll on deodorant for men in the market. Here we have compiled this list of the best roll on deodorants for men in India. These are the brands that make the best and promising roll on deodorants which are reasonably priced and easy to buy from online and in stores. They can be your best mate to stay odor free the entire day. Just like any other grooming product, a deodorant is extremely essential.
So if you have trouble finding the best roll-ons for men out there then we are here with this list of the top best roll on deodorant for men that will help you choose the best.
Best Roll On Deodorants For Men in India At Affordable Prices (2022)
1. Nivea Men Deep Impact Freshness Roll On Deodorant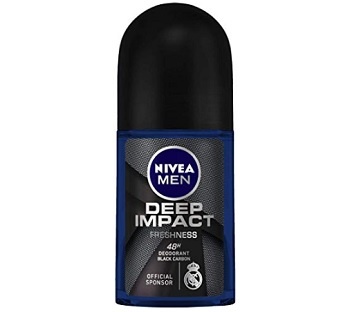 Nivea men Deep Impact roll on deodorant contains the power of black carbon that keeps you fresh all day long.  Black carbon also sucks the sweat and bacteria that causes body odor it is an effective antibacterial formula to tackle the body odor for the whole day long. This activated charcoal roll on deodorant  gives you long lasting freshness. It's as suitable roll on deodorant for sports people and athletes.
2. Yardley London Gentleman Classic Deo For Men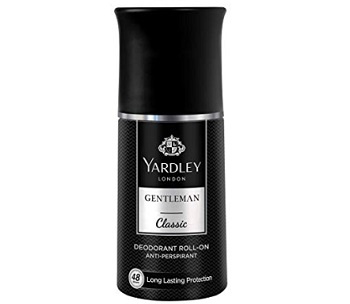 Yardley London roll on deodorant give you long lasting fresh feel with antiperspirant features. It smells really good and control the body odor and sweat for good number of hours. It is an affordable roll on deo for men with a masculine and classic fragrance. The ever lasting fragrance will certainly help to create a lasting impression that also keeps the foul body smell at bay.
3. NIVEA Men Roll-on Silver Protect Antibacterial Deodorant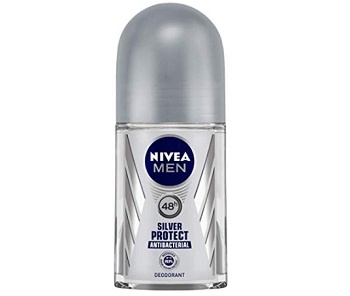 Nivea men silver protect on Deodorant for men the power of silver that protects and gives you body odor control. It also an effective antibacterial product and a combination of reliable deodorant protection and Nivea men care complex. And its powerful antibacterial properties won't let 99.9% of the body odor causing bacteria thrive on the body. The masculine fragrance is suitable for the Indian men. This is one of the best as the roll on is rich in silver which helps to keep the germs under check. This is also one of the best roll ons for the men in summers and strong hot season. 
4. Brut Ocean Roll On Deodorant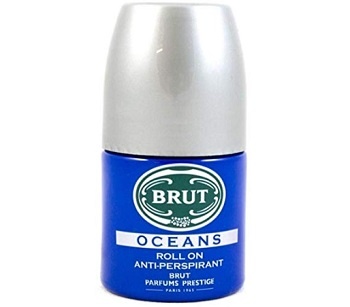 Brut roll on deodorant for men is signature fragrance that invigorates the senses and gives you fresh feeling even during the summer season. It is not as wet as the other roll on deodorant and does not leave a sticky residue. For some men, the smell can be a bit strong at first but it settles down to give you a soothing and nice fragrance.
5. L'Oréal Paris Men Expert Clean Power 48H Roll-on Anti-Perspirant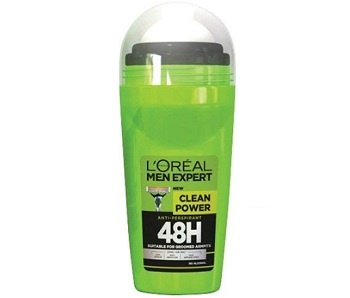 L'Oreal Paris antiperspirant roll on deodorant for men is one of the best antiperspirant roll on. It has a protective formula that combats the smell causing bacteria. It is infused with a Woody and fresh fragrance that leaves you feeling dry and comfortable with the refreshing scent. It is suitable for athletes and people who are into trainings and workouts. L'Oreal Paris roll on deodorants for men are available in multiple fragrances and out of that this one really effective.
6. Old Spice High Endurance Deodorant Long Lasting Stick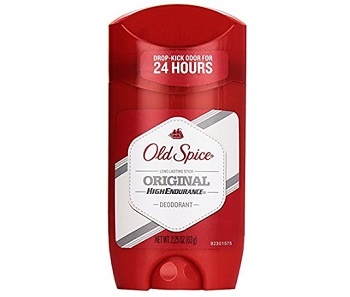 Old Spice high endurance roll on deodorant comes in the stick form. It has the Classic Old Spice fragrance and is one of the best when it comes to classic strong fragrance with good amount of protection. This has the classic scent that lasts long. 
7. Dove Men +Care – Cool Fresh Anti Perspirant Roll on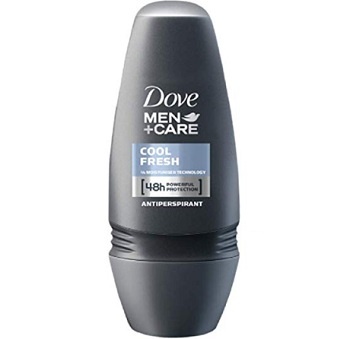 Dove men antiperspirant roll-on has a strong manly fragrance that gives you 48 hours powerful protection from germs causing body odour and sweat. It has one fourth most technology that gives you healthy skin and comfort.  It doesn't let the bad body odor bother you while you are in your office or work. Using a roll on which is good with antiperspirant properties not only keeps you fresh for all day long but also gives you that extra confidence that you need.
8. L'Oreal Men's Expert Carbon Protect Intense Ice Fragrance Roll-on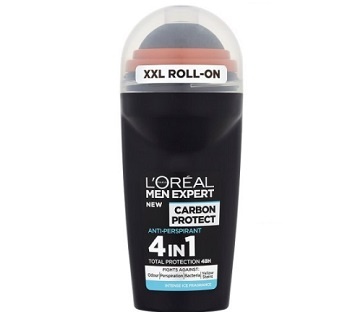 L'Oreal men expert carbon protect 4 in 1 roll on deodorant  for men has carbon rich formula which works against bad odour, bacteria, perspiration and yellow stains. It has Ultra absorbent micro absorbers that combat wetness and stickiness . It is infused with fresh Icey fragrance that leaves your skin cool and calm.  It masculine fragrance last up to 48 hours and gives you 4 in 1 total protection that every man needs.
9. Fa Men Sport Double Power Deo Roll-on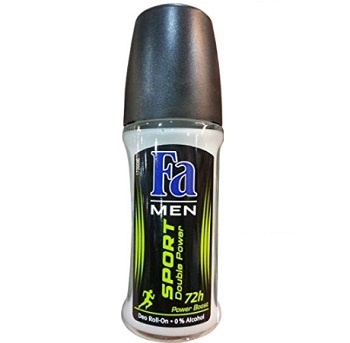 Fa men deodorant roll-on gives you 72 hours protection from smell and sweat. Specially designed for sports people it has masculine fragrance that gives you protection for unlimited time. So even while you are busy with your training and activities it keeps you fresh and revived.
10. Rasasi Blue For Men Deo Roll On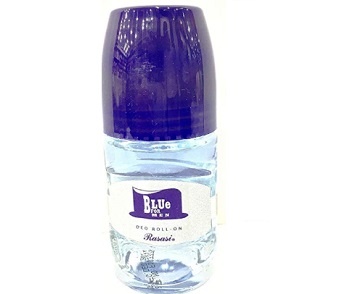 Rasasi Blue roll on deodorant for men, who love the best smelling roll on deodorant for men. It is a rich combination that has sparkling aromatic and citrusy code of mint and Mandarin. With heart notes of coriander fragrance and floral notes of rose and Jasmine, it has warm and Woody base notes. It is a luxurious roll on deodorant with extremely nice fragrance. The base notes dry down to precious woods and Amber.
11. Balea Men Sensitive 24h Deo Deodorant Vegan Roll On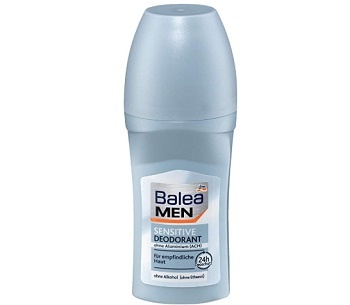 The sensitive skin deodorant has mild and gentle formula. It is a vegan formula and is suitable for men with sensitive skin. Without no alcohol, it is one of the best men's roll on deodorant to give you 24 hour protection in the most gentle manner. It is also ideal to be applied after shaving and there is no burning and itching sensation after using it. And it has quite a masculine fragrance to be loved by a lot of men.
These are the best roll on deodorants for men available in India out of which you can certainly try the one that fulfil your requirement. It means if you are into sports activity then the sports roll on Deodorant from L'Oréal Paris or even the Nivea Men silver protect antibacterial roll on deodorant would work better.