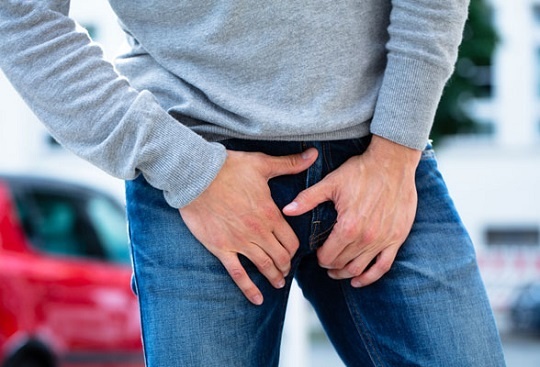 With humidity, sweat and friction going around over some of the most sensitive areas of the body, we tend to experience chafing. Chafing is as uncomfortable as any other skin issue. With repetitive rubbing, the chaffed skin area becomes painful and irritated. Salt crystals from the sweat add more friction between the skin. Basically hot season makes chafing more common due to excess sweating. This issue is mostly seen between inner thighs, armpits and crotch areas.
You may have noticed that in hot season even certain fabrics like polyester or rayon can also make skin sensitive when it rubs against the skin frequently. The more the skin area gets rubbed, more it gets inflamed.
It's like a vicious cycle and it becomes hard to recover from it until and unless you take some preventive measures.  Cyclist, athletes even overweight people are more likely to experience chafing more commonly.
Let's take some ideas on how to prevent chafing in any season.
Men's Guide to avoid chafing in any season
Keep it dry
Keeping the skin dry is the first and foremost thing that one can do to control chafing. Apply some powder over the skin that is prone to chafing. The effective way to prevent chafing and discomfort is to apply some men's talcum powder. Men's powder would help a lot. It keeps the area dry and absorbs the moisture, thereby, eliminating the chances of chafing in the first place.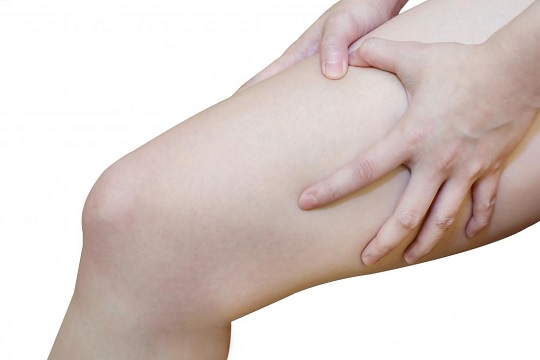 Anti Chafing Creams
The next best thing that you can do to prevent chafing is by applying the anti chafing products like creams, balms and lotions. These chafing creams create a dry film over the top to the skin that minimizes the chances of skin chafing.
The cream also prevents friction and controls moisture. They also act as a lubricant to reduce friction when you walk and do everyday activities. Using anti chafing cream from a good brand that is loaded with antifungal ingredients would heal the chaffed skin in the best possible manner. The Man Company Anti Chafing Cream contains neem and coconut. Its sulphate and paraben free formula is safe for the skin and that counts for the men's crotch areas.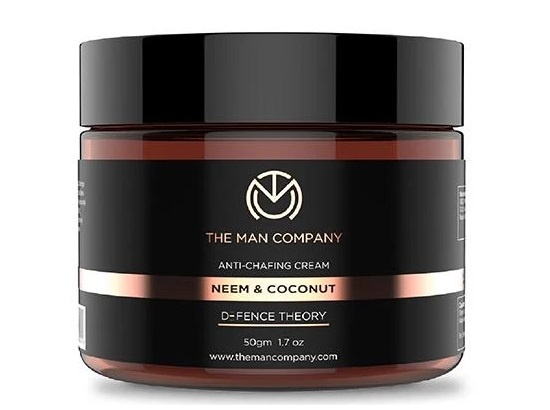 With the moisturising properties of coconut and antibacterial effects of neem, this anti- chafing cream prevent skin irritation and also gives you continuous defense against the sores, blisters and chafing. It helps to absorb excess moisture all during the day and prevents skin infections and irritation.
It is best to use any anti-chafing product soon after the shower after drying the body. Applying it on the dry skin works optimally. Take the cream generously and apply it on the body part that is prone to chafing the most like inner thighs, underarms, places where you are more likely to experience skin irritation. Apply another layer of chafing cream for getting better results.
Anti chafing cream helps prevent skin irritation and rashes from forming in the first place. In fact, they also heal the existing irritation, blisters and sores. It moisturizers the affected area and prevents any redness or rashes. The uncomfortable feeling that you get can also be controlled and healed by using it regularly. This anti chafing cream prevents the skin irritation for 7 hours approximately and they can be reapplied whenever needed.
Clothing
Other than that clothing has a part to play. To prevent chafing, you need clothes that are made of sweat wicking fabrics. You need to choose clothing that comes with seamless or flat seams in the area prone to chafing. For workouts, men can choose spandex tights or light compression shorts. These are best when you are going for workouts or training sessions.
To prevent the armpit chafing, men can also try men's talcum powder that dries up skin other than using the anti-chafing cream.
Undergarments
Cotton is the first choice of underwear for a regular office or work day. But it doesn't dry quickly enough to keep you comfortable. You can look for the sweat or moisture wicking feature so that you don't feel wet.
Body wash and gels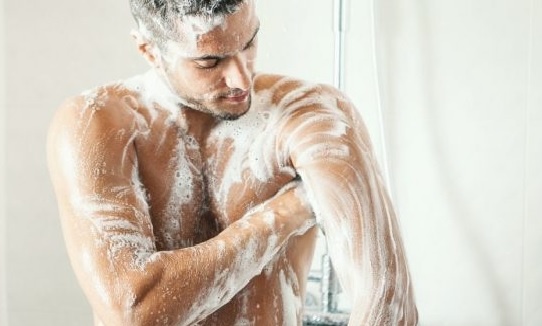 Bathing is another way to minimise the skin chafing is to use an antibacterial ingredient loaded shower gel. One can try The Man Company tea tree and mint body wash. The men's body wash has cooling properties of mint and antibacterial and antifungal properties of tea tree. With the first wash itself, it gets rid of the harmful bacteria and that can aggravate the problem of skin irritation. After using an anti bacterial body wash, it's more likely that anti-chafing products works even better.
Applying Healing Creams
Applying healing creams on the affected area as it has faster recovery from skin irritation. As the skin cells regenerate at a better rate at night, it promotes skin healing faster. Therefore, applying healing cream at night gives you best and fast results. Wearing old shorts can protect the product from getting transferred or smeared over the bed sheets.