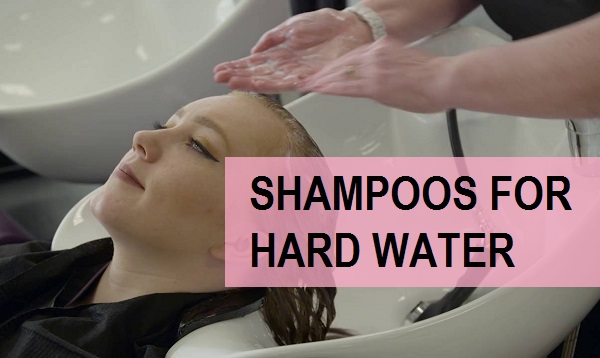 Hard water shampoos helps to cleanse the scalp as they can still give foam that clarifies the scalp as compared with the regular shampoos. The reason hard water does not allow the shampoos to give enough lathers as they contain minerals like calcium, magnesium, copper and many other. This is why, the surfactants like shampoos and soaps don't work well in hard water. Actually, the minerals present in water, react with each other and forms a slim like sticky end product rather than the foam. This is why most of the shampoos will not work with hard water. We need special shampoos for hard water. In this post, we are going to talk about the best shampoos for hard water available in India
List of Best Shampoos for Hard Water in India (2020)
1. Iluvia Hard Water Shampoo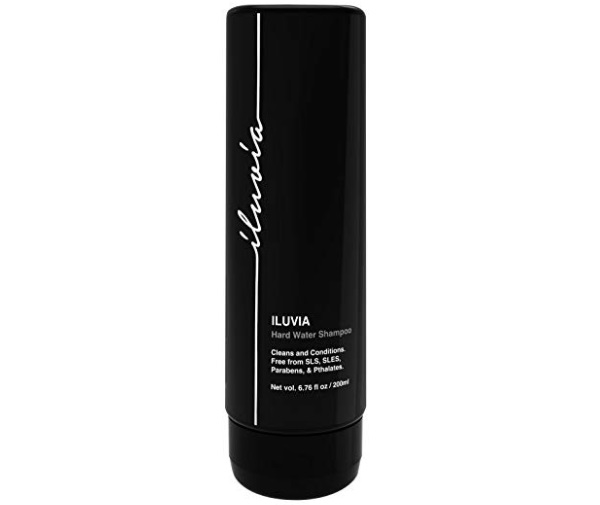 The hard water shampoo is SLS and paraben free. It has been tested clinically and is safe for sensitive scalp as well. It helps to reduce hair fall, dandruff and fakes. It gives good lathers with hard water and clarifies the scalp effectively. It prevents mineral and product buildup from creating problems like dandruff and greasiness. It is one of the best remedies for hard water. It also help maintain the skin protective acid mental.
2. WOW Apple Cider Vinegar No Sulphate and Paraben Shampoo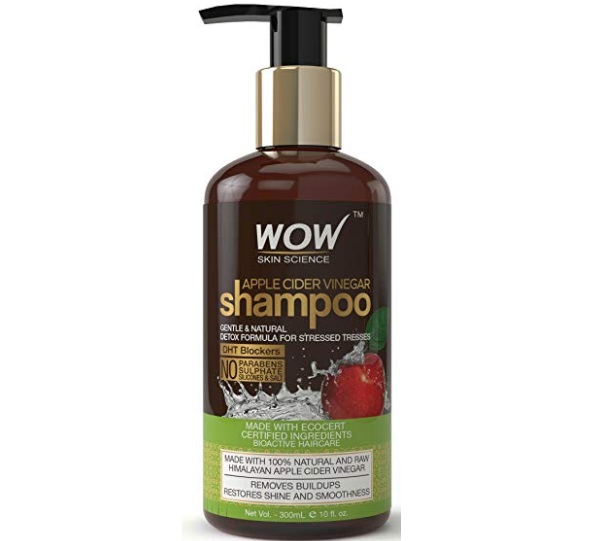 The Apple Cider Vinegar shampoo is sulphate and paraben free shampoo and suitable for hard water. It helps relieve dandruff and itchy ends along with dry scalp. As, it gives gives good lathers even in hard water, you'll get superbly cleansed scalp. Moreover, It is made with 100% natural and raw Himalayan Apple Cider Vinegar. It removes built up of the products and restores shine and smoothness.
3. L'Oreal Professionnel Serie Expert Pure Resource Shampoo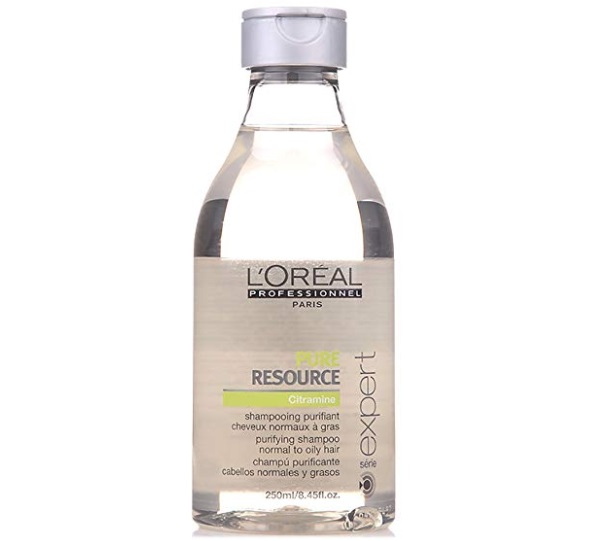 This L'Oreal Professional shampoo is for men and women both. It is purifying shampoo formulated for normal to oily hair. As it clarifies the scalp and gets rid of excessive sebum, it'll give good lathers even in the hard water. It also removes product build up, hard water residue and any excessive oils that can lead to hair loss and hair fall.
4. Rahul Phate De-Saline Shampoo Hard Water Softner Shampoo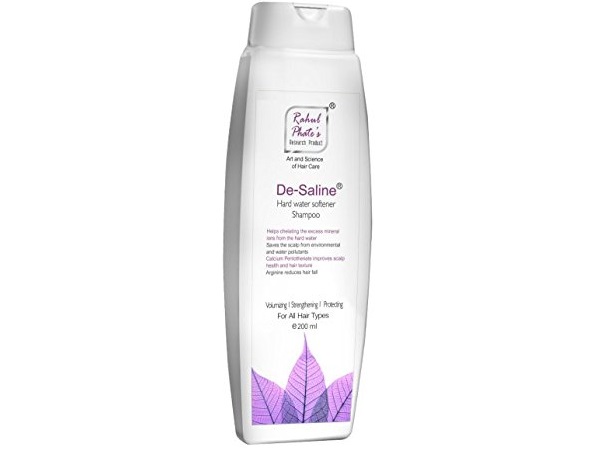 The shampoo is a de-saline shampoo that is made for hard water. This softening shampoo gives good foam even in the hard water that has plenty of calcium and other mineral residue. It clears scalp and hair effectively by removing the deposits of hard water from the scalp. As, it effectively chelates the metallic ions in water and thus, reduces the hardness of water. It prevents metallic deposits on the hair and scalp. The shampoo also reduces hair fall and over oiliness of the scalp and hair.
5. Kenra Clarifying Shampoo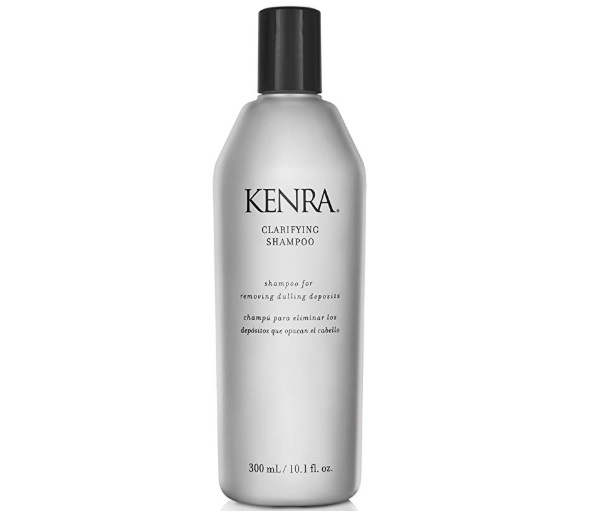 Kenra Clarifying shampoo is not just to clarify the scalp from dullness and mineral deposits. The shampoo also restore the hair's natural radiance by removing the deposits and built up. It maintains beautiful hair and is also safe for coloured hair too. 
6. Ion Hard Water Shampoo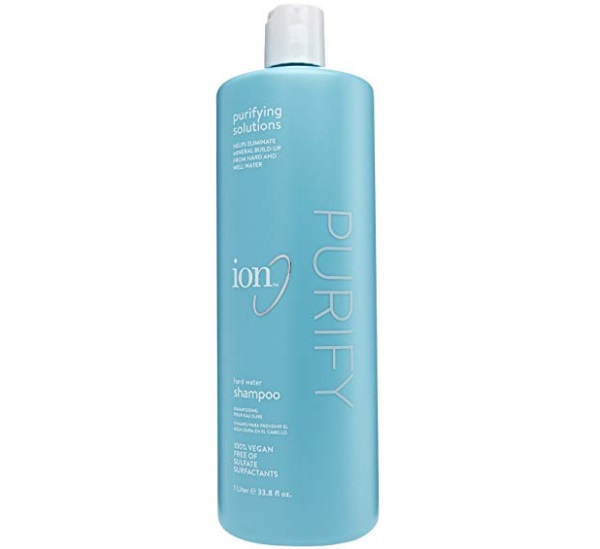 Ion hard water shampoo is best and is formulated to eliminate the mineral buildup from hard water and well water. The shampoo gives immense foaming lathers that clarifies thoroughly. Not just that, the shampoo also prevents discoloration of coloured hair. It is safe for all hair types, including chemically treated hair. It is safe for everyday use and gives voluminous hair.
7. Malibu Hard Water Wellness Shampoo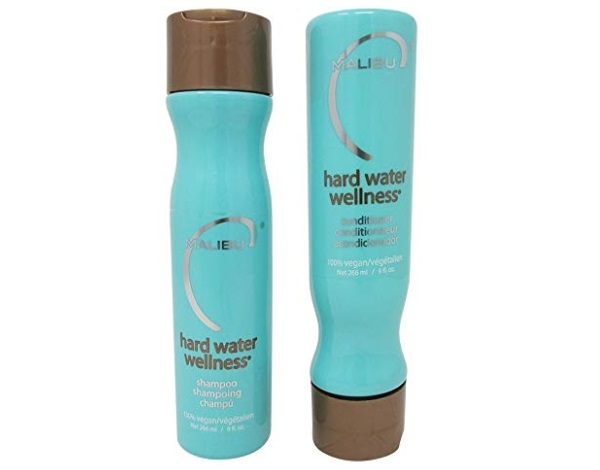 The shampoo preserves the health and vibrancy of your hair exposed to hard water. It neutralizes the effects of the minerals in the hard water and protects the hair from the water borne elements and minerals. As, it's a daily use shampoo, it's gentle yet effective. It is formulated without the use of sulphate, parabens and other chemicals. It is one of the best shampoos for hard water. The price maybe high but it is worth it.
8. Redken Hair Cleansing Cream Shampoo for All Hair Types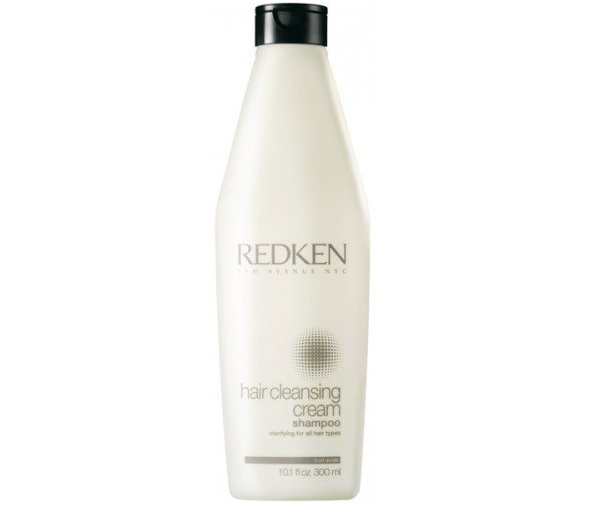 Redken Hair Cleansing Cream shampoo is suitable for hard water. It clarifies and works well to remove the mineral in hard water like copper, iron, calcium, and other hard water minerals along with the hair styling product built up. It is highly effective to prepare hair for chemical treatments also. Actually, it  makes hair free of all the impurities which make the color get richer. It is a clarifying shampoo for all hair types. 
9. Segals Purifying Shampoo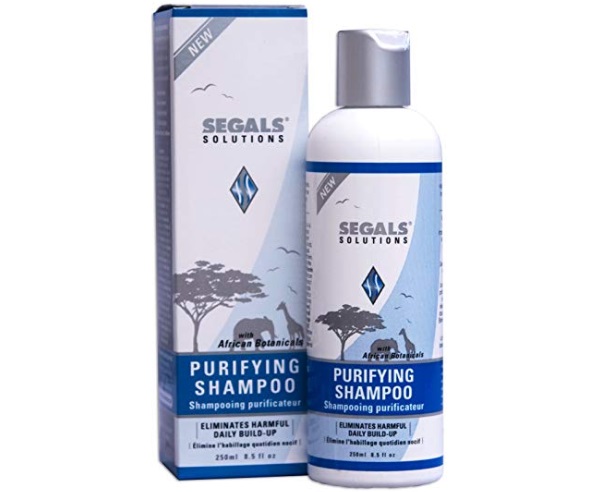 The purifying shampoo eliminates the harmful daily built up of minerals and hard water elements. It's a Professional product which is for the protection from harsh environment and hard water. Furthermore, it gives visible results instantly and makes hair smooth and silky. It's free of SLS, parabens and along with the harsh chemicals. As it's an organic product, it's safe for all hair types.
10. AreaH2O Normal Hair Shampoo for Hard Water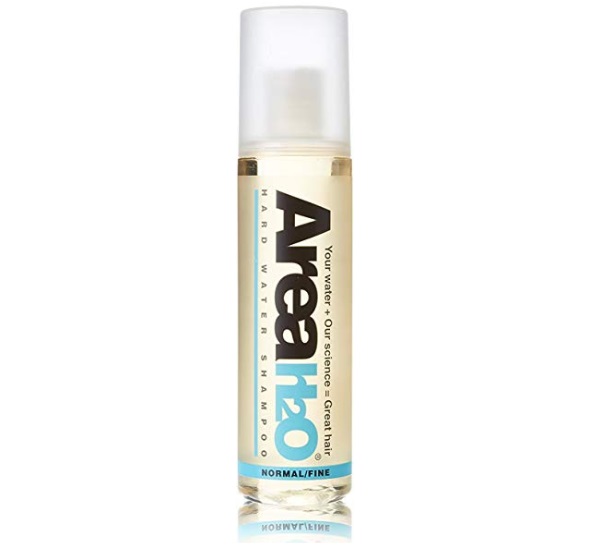 The hard water shampoo is a scientifically formulated product that cleanses even in the hard water rich in minerals. It combats the side effect of mineral deposits from the different water types. You can keep it along with you so that even, if you are travelling to different places where the water may not be soft and mineral rich, then a shampoo like this can work well. It is suitable for normal to fine hair type and gives you clean and smooth hair.
These are the best shampoos available in India for hard water. Have you ever used a shampoo for hard water?