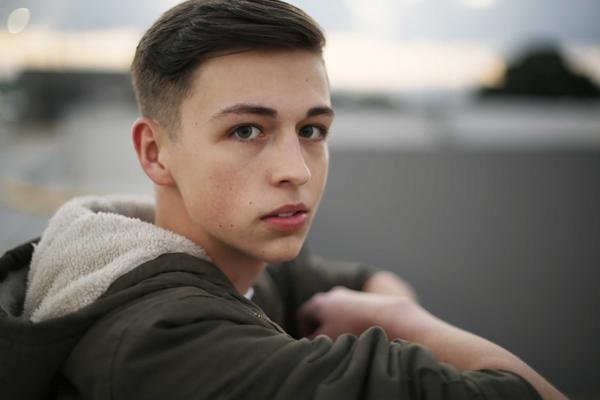 College days are the days where we make innumerable memories for life time. With the break of spring and arrival of scorching summers begins our classes. We are all set to go to college and have lots of fun. At the other end, there is blazing sun which increases the risk of skin damage and skin tan. Premature skin aging is also a factor which makes us dread the UV rays and tanning.
The UV rays emitted from sun not only damage skin which cause brown spots, fine lines and wrinkles but also affect our eyes and scalp. Tanning is becoming another major problem due to sunny days. We spend most of our time in college and are at a high risk of getting tanned. Do not be anxious of getting tanned. Because by taking simple measures we can protect our skin from getting tanned during college.
Prevention is better than cure:
Prevention is always better than cure, which also implies to tanning. It would be better to stay away from tanning by taking certain measures when you are out on a sunny day. Here are some quick and easy ways to protect your skin from tanning during college hours.
Do not spend much time under sunlight:
College days are the days when we love to enjoy and at the same time we are also conscious about our appearance. According to a survey the effect of UV rays is most harmful from 10:30 a.m. to 3:30 p.m. during sunny summers. So, restrict your time under sun and try to stay in shade. If you are in sports activities then take care of the skin by wearing suitable clothing and of course the sunscreen.
Use sunscreen: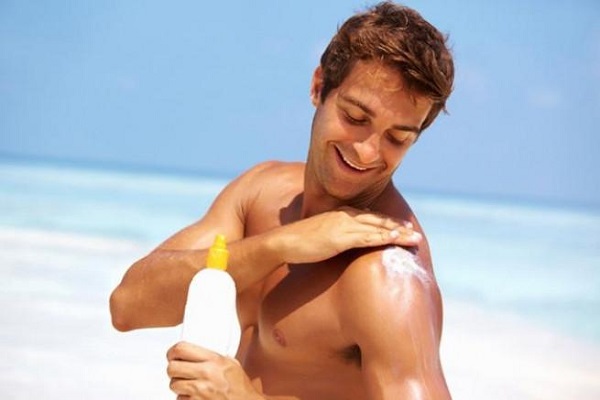 The Sun Protection Factor (SPF) in sunscreen lotions protects skin from getting tanned. Presently, there are lip balms also with SPF in market. It is very easy to carry them in your bag and so it is the best option. Prefer sunscreen with SPF 15+. Reapply sunscreen lotion every 2-4 hours for better protection. If you struggle to find the best sun lotion and sunscreen for you, then head over to out articles on the best men's sunscreen for oily skin and sunscreen for dry skin available in Indian market.
Accessories would help:
Accessories like hat, caps, gloves, shades and socks can prevent tan to some extent. These accessories not only protect our skin from damage but also look stylish. These accessories protect major parts of our face, eyes, scalp and limbs. While riding the bike in the summers in sun light, you can wear the arm covers to protect the arms from the direct sun light and tanning. In college, we also take part in the sports activities or if you are a sportsmen then sun tanning needs to be taken care of. Wear sunscreen during the day time and reapply after 4 hours whenever possible. This way the ill effects of sun rays can be prevented.
Wear dark and thick (cotton) clothes:
Dark and thick clothes absorb lesser sun rays when compared to light and thin clothes. So prefer wearing dark coloured clothes with thick fabric that cover your skin as much as possible to keep it safe. We understand, in summers dark clothes can be a torture as they soak more heat than the light colored clothes, but to effectively combat the tanning, it is essential. Or apply sun lotions generaously.
It is not possible to stay indoors all the time during college hours and there are more chances of getting tanned. By following the above steps you can prevent yourself your tanning during college.
Home remedies to cure tanning
If your skin gets tanned even after taking several pre-cautions then you can get rid of it, to certain extent by following the suggestions given below. Try to do these tips as soon as you return home as fresh tan is easier to get rid of as compared with the old stubborn tanning.
Lemon Juice
Dab lemon juice using a cotton ball on affected areas and leave it for 15-20 minutes. Later, rinse with cool water. Lemon juice can also be mixed with cucumber juice which makes it less tingling.
Potato pulp
Grate a potato after peeling it. Apply the freshly grated pulp over the tanned parts of the body. Or simply apply the potato juice. Potato juice has the wonderful ability to lighten the sun tan and also the skin darkening. You can apply some under the eyes also, if dark circles make you worrisome.
Yogurt and turmeric
Massage your skin with a mixture of yogurt and turmeric before bath. Both the ingredients help in taking away tan. Do this every day to get relief in sun tan.
Aloe Vera Gel
Aloe vera gel also can be applied on affected areas which reduces the effect of tanning. To increase the efficiency, mix little bit of lemon juice in the aloe gel to boost the results. Application at night and leaving this overnight helps a lot. If you find it hard to choose the right aloe gel, then read our post on the best aloe vera gel in India.
Fuller's Earth
Make a pack of earth's fuller (multani mitti) and raw milk. Apply this every morning for a better and tan free skin tone. You can also mix fuller's earth with some rose water to cure the tan lines on the arms and face.
Papaya
Papaya possesses skin lightening enzymes. Massage your skin with fresh pulp to get rid of tanning. Rubbing papaya slice directly on the tanned skin works like a charm.
This would surely help you retain your previous skin tone. You need to be patient, as it is not easy to regain the original skin tone easily. Remember to refill yourself with fluids from time to time to avoid dehydration in summers. Anyhow tan lines would fade but college memories would not. So, enjoy your college days rather than being very conscious about your appearance.
This is how men can prevent the tanning during college and outdoor activities and field job.