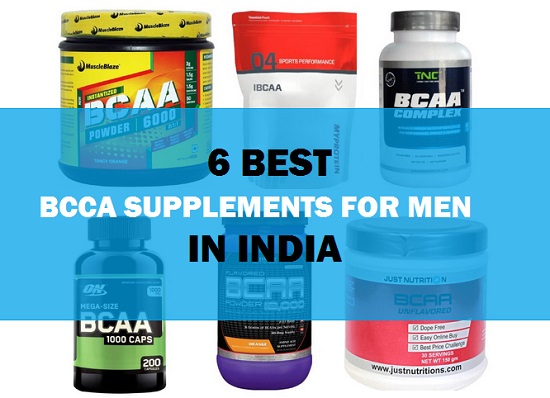 6 Top Best Amino acid/ BCAA Supplements for Men in India: When you are an athlete or into body building then you may come across various supplements. Supplements like dietary will enhance your performance like the pre and post workout supplements, protein powders, etc will help to build lean muscle mass. Basically proteins are what your muscles need and are very important. Proteins are made up of amino acids and one such group of amino acids called BCAAs are vital for gaining muscle mass and replenishing the stamina. BCAAs are Branched Chain Amino Acids like Leucine, Isoleucine and Valine are essential. These Branched-Chain Amino acids (BCAAs) help prevent fatigue and maintain the muscle mass and strength when you do intense workouts and exercises or during physical stress.
Benefits of BCAAs supplements in body building
The powerful amino acids in the BCCA will replenish the loss of vital amino acids, which are also the building blocks of proteins.

Amino acids which are lost when you do intense workout can also be received by the BCAA supplements.

These amino acids will also reduce the muscle breakdown by speeding the muscle recovery process.

BCAAs are absorbed faster that other amino acids therefore helps to provide great energy, stamina, endurance etc.

Moreover, these enter the blood stream faster and support the body during heavy exercises and workouts.

These are available in powder, tablets and capsule forms therefore one can take the version they like the most.

BCAA supplements increases the protein synthesis in the large muscles hence also gaining the muscle mass and not losing it during heavy strenuous exercises.
6 Top Best BCCA/ Amino Acid Supplements for Men in India
MuscleBlaze BCAA 6000 Powder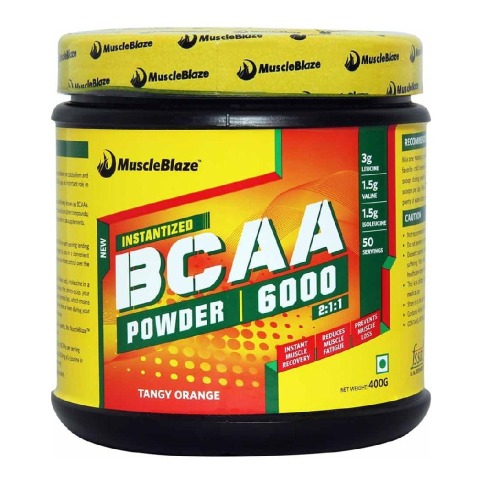 This BCAA supplement is in the powder form and has the vegetarian source of the BCAA's. The single time serving is around 7-8 g and is for 2199 for 0.88lbs. MuscleBlaze BCAA has 6000mg of BCAAs (Branched Chain Amino Acids) in each serving and has an orange flavor to it. It contains all three important branched chain amino acids like L-Leucine, L-Valine and L-Isoleucine in the ratio of 2:1:1. This perfect ratio helps to grow and maintain the lean muscle mass in athletes, body builders and fitness freaks etc.  This BCAA supplement is in the powder form and hence gets easily absorbed by the body to give faster results.
Just Nutrition BCAA Powder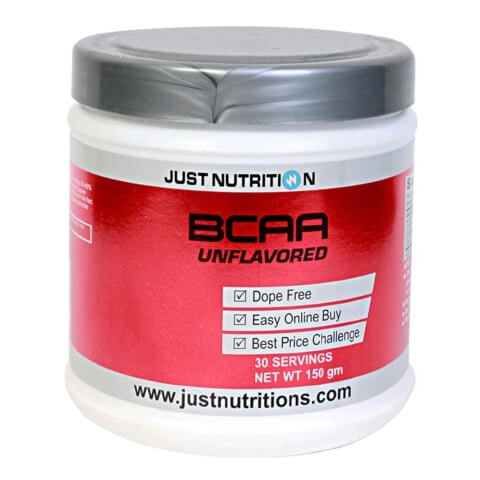 This BCAA supplement helps adequate energy production during intense workouts and sessions of exercise. It will also make the faster recuperation and muscle growth with repair. Moreover, it also increases the fat burning and ideal fat loss from the body in a positive way. Just Nutrition BCAA comes for 699 for 0.33 lbs
Myprotein IBCAA Powder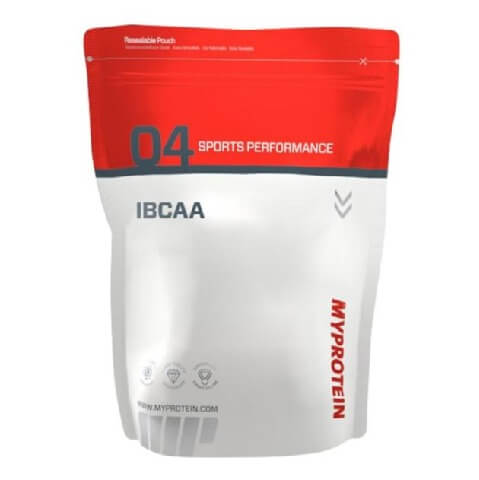 This Myprotein IBCAA comes for 2399 for 0.55 lbs. It is non vegetarian source of BCAA. This is easily Soluble BCAA and have the vital amino acids which are not synthesized by the body. This is also a good pre and post workout supplement.
Tara Nutricare BCAA Tablets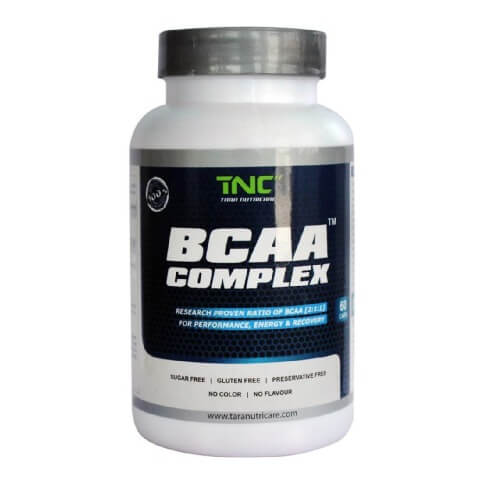 Tara Nutricare BCAA is in the tablet form and for 60 tablets you pay 500 rupees. This increases the muscle development and energy production. This BCAA rich dietary supplement gives you loads of energy and strength to perform workouts regularly. It will also aid in protein synthesis and speedy recovery after the intense workout.  Moreover, this also gives volume mass to the muscles, aiding in the development of lean muscle mass. The vital amino acids in this will prevent the muscle breakdown.
ON (Optimum Nutrition) BCAA Capsules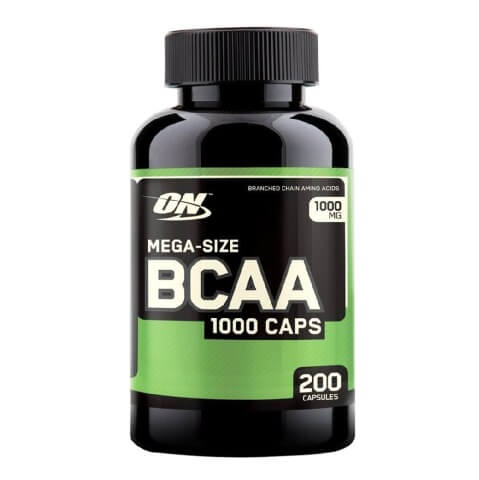 These are easy to swallow capsules which contain the essential amino acids like leucine, isoleucine and valine in the ratio of 2:1:1.  This supports the muscle recovery and growth of lean muscles. This is for 2299 rupees for 200 capsules with BCAAs in them.
Ultimate Nutrition BCAA Powder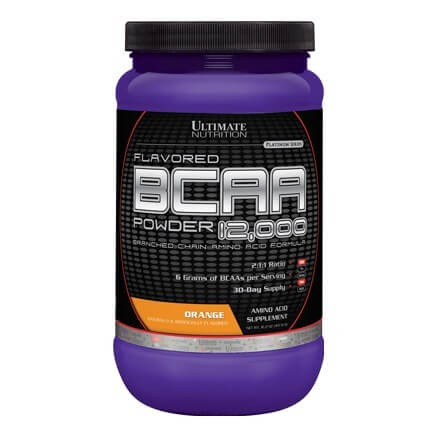 This has the single serving size of 7.6 g and is for 2699 rupees in the powder form. Ultimate Nutrition BCAA Powder is easy to get dissolved and get into the blood stream to give instant energy boost and to replenish the muscle mass. This acts as anabolic agent for strengthening of the muscles and increasing the natural stamina of the body post workout.