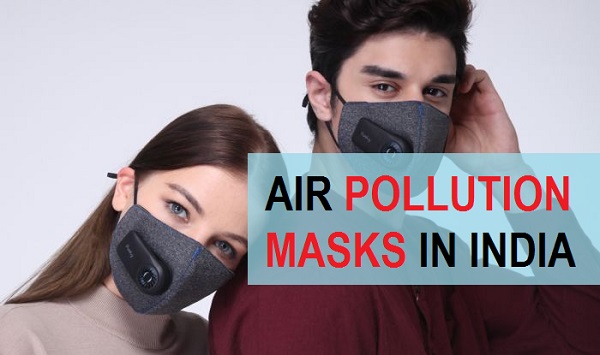 As the pollution levels are rising in the metropolitan cities, it becomes very important to use an anti pollution mask. And anti pollution mask is like a mask that you wear over your nose and mouth to protect the particulate and harmful pollutants to go through your nostrils and mouth. We have compiled this list of the best anti pollution masks available in India. In big cities like Delhi, where the pollution levels are raising beyond the safety limits, it is better to wear an air pollution mask to protect yourself from a variety of pollution related diseases. There are different types of masks and a lot of people would like to buy them but according to the cost and the availability. You should choose the ones which are easily available and does the job perfectly.
The particulate matter pm 2.5 can cause hazy vision, cuffing, runny nose, burning sensation and shortness of breath, buying an air mask can help you overcome these difficulties and discomfort. A good mark should have a carbon fibre layer that traps bacteria and viruses. It should also filter the bad odour and particulate matter. Let's have a look at the best air pollution mask available in Indian market.
List of Best Anti Pollution Mask for Men and Women in India
Check out these different brands that makes air pollution masks that men and women and even kids can try. They will help you in minimizing the discomfort that air pollution can cause.
1. Honeywell PM 2.5 Anti Pollution Foldable Face Mask


This is a foldable face mask that has a high quality filter media which can block PM 2.5 dust, smog, bacteria up to 95%. It is a foldable mask and it comes in a box of 5 with easy acceleration valve. There is a special valve that is for moisture release and comfortable breathing.
Price: 800 rupees for pack of 5
2. 3M 9004 IN Particulate Respirator

3M 9004 Particulate respirator mask comes in a pack of 10 and is at very affordable price. It helps in filtering 80% when tested against 0.3 Micron sodium chloride particles. It can be folded when not in use and can be easily carried in the pocket. It has AS/NZ approval, P1 class of filtering efficiency, and is CLI tested.
Price: 200 rupees for back of 10
3. Grin Health Anti-Pollution Mask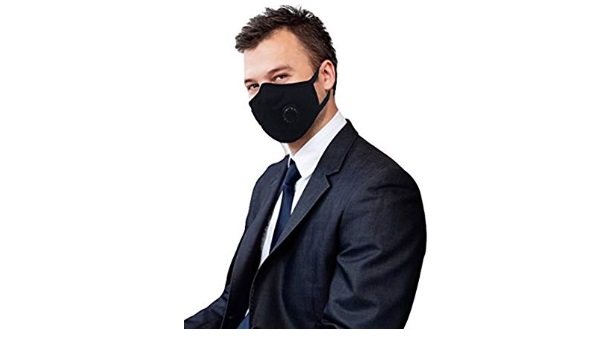 The anti pollution mask is designed for the superior protection from air pollution. It helps in giving protection against the air borne infections and pathogens. It will filter PM 2.5 particles, moulds, sports, Pollens, dust etc. It meets N 99 testing criteria. Because of the unique shape of the mask, it will have 99.9% of the area within the entire mask. It has a padded adjustable nose bridge that is suitable for accurate fitting. The convenient over their straps are easy to take off and put it on. There is an advanced one way excel valves that facilitates easier breathing and speaking.
Price: 230 rupees for the standard N Series N99 mask
4. Repeller N99 Pm 2.5 Carbon Activated Smog Dust Air Pollution Filter Face Mask
The N99 carbon filter PM 2.5 face mask comes and blue colour and a breathing valve. It is a washable face mask that is suitable for bikers and otherwise. It is a suitable anti-pollution mask while riding the bike or other vehicles. It filters the particles 2.5 PM and helps filter the dust and air pollution particles.
Price: 250 rupees
5. 3M CL-3M9004V-10 Anti-pollution Mask and Respirator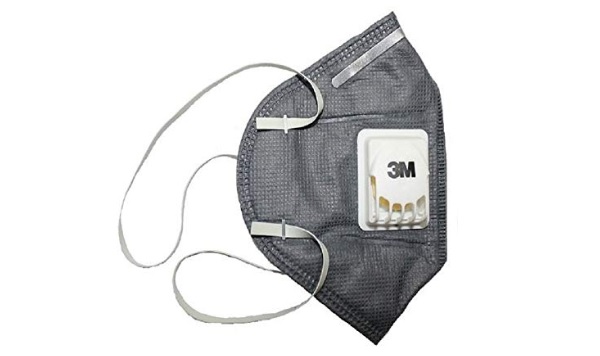 PMT pollution mask is a respiratory and pollution control mask. This helps in air purification and is a 3M mask with a valve. There is a metal nose pin for field sides so, that you only breathe purified air. There is a valve for longer wear and comfort. Filter out the largest dust particles while the innermost layer preserves the respirator as shape and the middle layer is composed of electrostatic filter media. These three layers help in purification of the polluted air up to 95%.
Price: 295 rupees
6. Filtra Disposable Air Pollution Face Mask with Activated Carbon
Disposable air pollution face mask has activated carbon particles and it comes in a packet of 50 pieces. It has soft free elastic loops and malleable and soft nose clip. It helps in bacteria filtration with the efficiency of more than 99%. Particle Filtration Efficiency (0.1 micron) > 99%, Virus Filtration Efficiency (0.1 micron) > 99%, Fluid Repellent >120 mmHg, Breathable < 49,0 Pa
Price: 250 rupees for a box of 50 anti-pollution mask
7. Usha Shriram Anti Pollution HEPA Face Mask Air Mask
The anti pollution face mask is for adults and has been certified N95. It is a must protection against the high levels of air pollution and it is design with laminated particle filtering Technology. It gives better protection from PM 2.5 particles. It helps protect your lungs from the effects caused by the pollution particles that you exhale due to immense air pollution, there is a breathing valve which is provided to evacuate the breathing out. There is this fabric that is irritation free and helps you wear it for long hours. It is a washable pollution control mask.
Price: 240 rupees for 1 anti pollution face mask
8. Kallpp Fashions Bike Riding & Cycling Anti Pollution Mask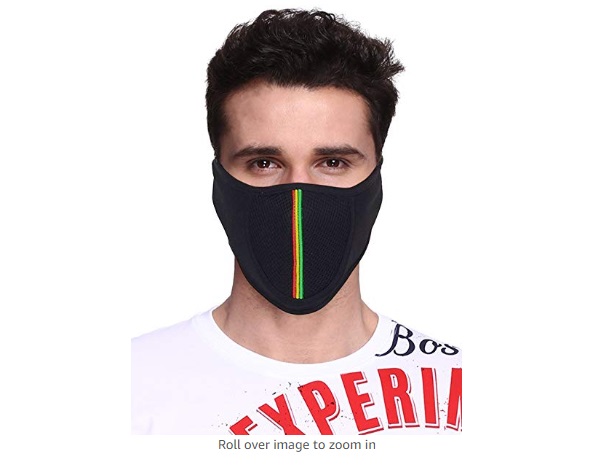 The anti pollution mask is suitable for bike riding and cycling. The face mask protects your skin and lungs from the pollution that contains dust particles and bacteria. This mask is perfect to wear under the helmet or cap and it can also be worn for gym and morning jogging or walking. It is made from a soft material that is easy and comfortable. It comes with a velcro closure so that it remains tight. It is a cotton face mask which is suitable for all skin types and does not irritate the skin.
Price: 120 rupees
9. EVANA Neoprene Cloth Super Anti-Pollution Mask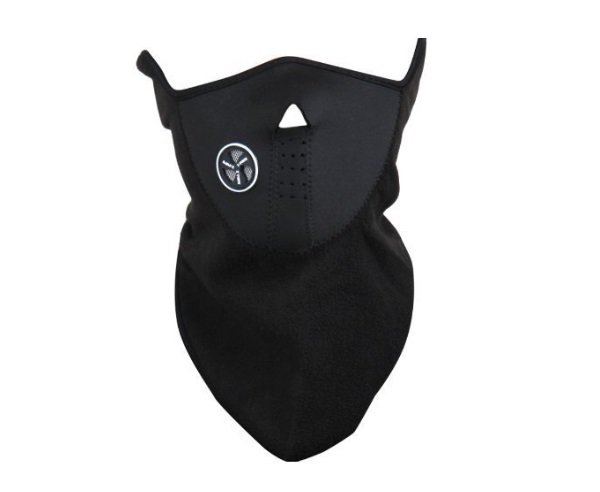 The anti pollution mask is made from the neoprene fabric and filters the dust particles. It is a dust proof and windproof face mask that comes with a breathing valve. It is suitable for motorcycle and bike riding it covers the face and does not allow the dust particles to get inside the lungs.
Price: 249 rupees
These are the best anti pollution face masks available in India. Have you tried any of these? These are available online and the links to buy them from Amazon are also given, in case you would like to buy it online.