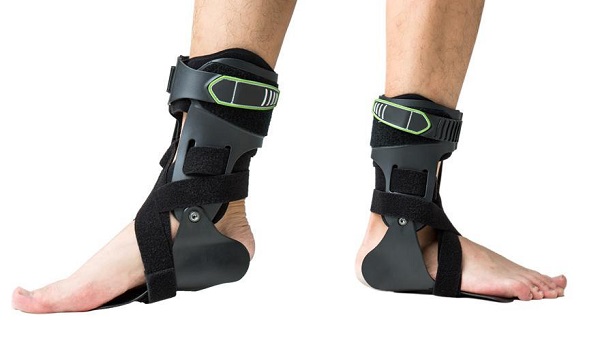 Ankle brace becomes a must have when you are into sports activities. Even if you are not even then this is an important thing to have at your home. They can help you prevent an ankle injury and also supports and prevents a variety of elements like Arthritis, tendonitis, sprains, inflammation and plantar fasciitis. An ankle brace can be used for a lot of different situations like if you are into high intensity sports or even for everyday activities where you are likely to experience some sort of ankle pain. While you are playing a sport, ankle brace can be an excellent product to help prevent the injury of the ankle or even to protect from an old injury getting worse. There are varieties of ankle braces available in Indian market like
Ankle Sleeves: These are made with neoprene or knit fabric. Such braces are for moderate compression. They give you relief from pain, Arthritis and mild swelling.
Ankle Supports with Straps: these are similar to ankle sleeves, but have got an additional upper strap
Lace Up Ankle Braces: These braces have got a shoelace design and gives you maximum support while you are playing a sport.
Best Ankle Braces In India (2020)
Let's have a look at the 15 best ankle braces available in India online. We have also given you the online shopping links, in case you would like to buy it from the online portals like Amazon.
1.  Vissco New Design Neoprene Ankle Support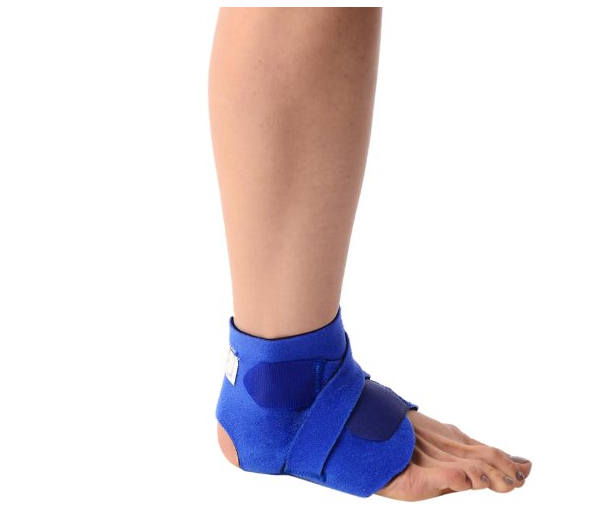 They have got Neoprene material and support straps with velcro. It is available in five different sizes from S to XXL. This provides the graduated compression that stabilizes your ankle. As it is made from Neoprene material, it retains the body heat and gives you that extra comfort and reduces inflammation. The design of this ankle brace is made to counteract the pain that one experiences during the ankle movement.
Price: 660 rupees 
2. CGT Ankle Brace Support Lace Up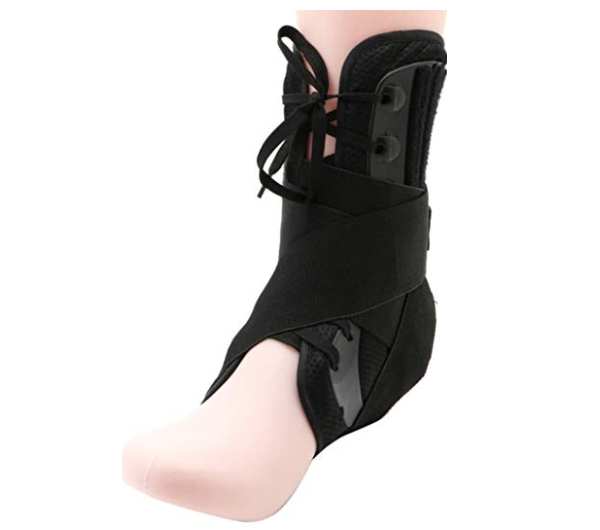 These ankle braces have got a support lace up with an adjustable stabilizer. They have got an elastic compression that reduces the foot pain while you are into ankle movement. It comes with stabilization strap and protection so, that your pain is reduced while you are playing any sport or any activity like that. This reduces the pain in your feet and takes the pressure on the ankle. The ankle braces are bilateral that's why they can fit into your foot and also acts as a shock absorption for your speedy ankle recovery. The padded lining of these helps to reinforce with closure and added support to the injured ankle.
Price: 1499 rupees
3. Flamingo Stirrup Ankle Brace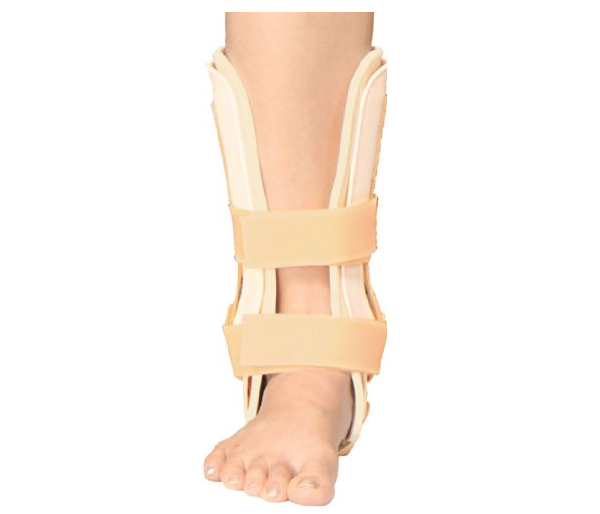 Doctors recommend this for the post operative rehabilitation. It is recommended for sprains and strains of ankle joint. They come with a pre modulated plastic shelves and foam padding with extra velcro closure. They would allow a normal flexion movement of your ankle and are the one of the best ankle braces
Price: 549 rupees
4. MEDITIVE Neoprene Ankle Braces
These ankle braces are made with high quality neoprene material and comes with an innovative unique design of ankle strap. The wide ankle strap allows the ankle the maximum support. The premium quality material helps breathability and retains the heat. It is a lightweight product that fits like a shoe. It is available in only one design that is suitable for both men and women. It has open heel with two adjustable Velcro on either side. It allows feel movement during the activity and supports the ankle from tendons and joint. 
Price: 449 rupees
5. Kurtzy Leg Splint Lightweight Foot Ankle Support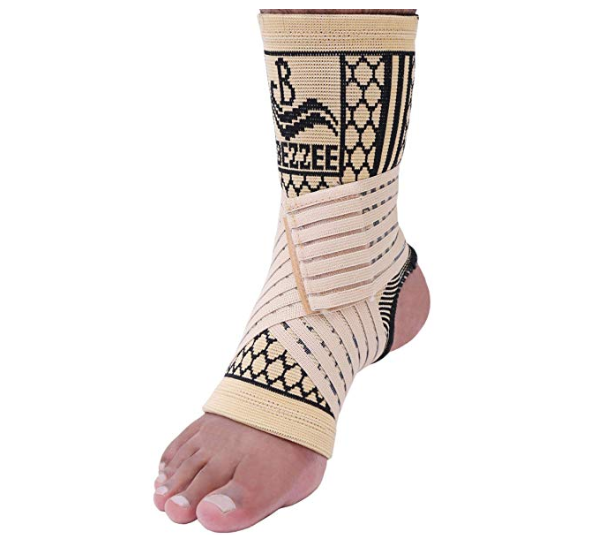 This leg splint is almost like the previous version that we have mentioned. It is also made of neoprene material which is known to retain the heat and prevent the skin irritation. It is a shoe style ankle brace that is available in one size for all. This allows easy adjustability for a firm grip and hold. It support for an injured ankles and the edges are flexible that avoids the pressure on the blood circulation. They are good during the ankle injury and post the recovery. It is designed for people who are in intense sports activities.
Price: 549 rupees for two pieces
6. Janak (Midmark) Ankle Binder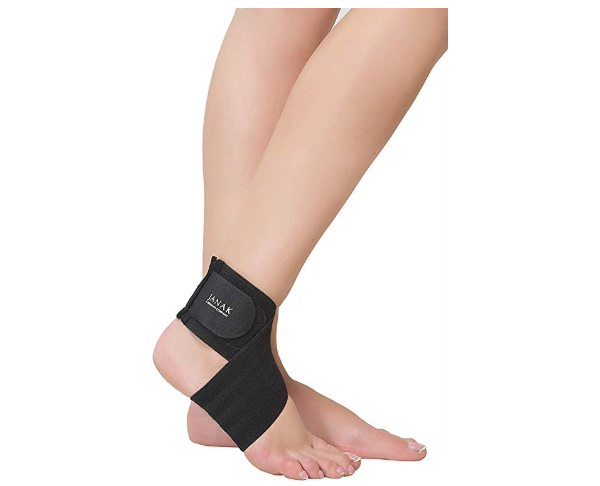 The ankle Binder is available in four different sizes. It comes in size small to size extra large that is 12 to 14 inches in length. It is highly recommended in case of ankle injury cause swelling, sprain etc. Plastic wrap on both the sides helps in the wrapping of the ankle in the figure of eight. It improves the stability of ankle and prevents any injury. The last it contains nylon and cotton that gives durability and extra comfort while you are wearing this. The velcro closure gives controlled compression and pain relief.
Price: 210 rupees
7. Tynor Ankle Brace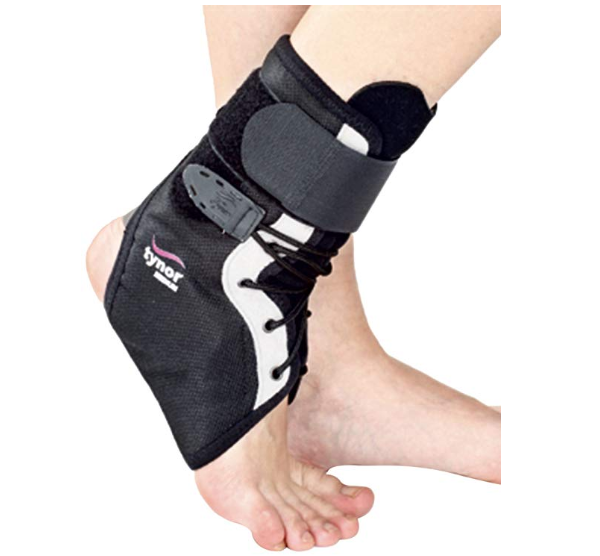 These are available in 3 different sizes from small to medium and large. These are easy to wear and one shape with both the feet.  They are able to give you controlled compression and gives us snug comfortable fit. The ergonomic design with lace pull mechanism helps to give you support and comfort. It ensures strong immobilization of both dorsi-flexion and plantar flexion. High questioning Coefficient and better comfort is there with his ankle braces. It allows the shape of figure of eight wrapping that helps extra support.
Price: 399 rupees
8. B FIT (USA) Adjustable Ankle Brace with Wrap Support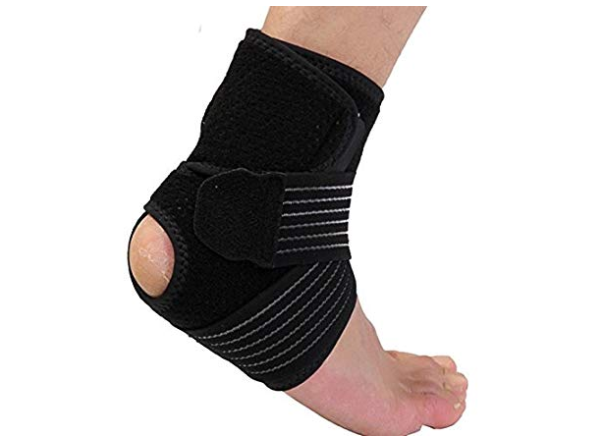 The ankle support are made with Neoprene fabric and are Unisex braces. It can be adjusted for every feet size to provide support against strain, swelling and pain of ankle. It gives ankle support to heal the ankle post injury as well as while you are playing the sports and other activities like running, athletic activities etc. The velcro straps helps fastened and pullover to easily take it off.
Price: 650 Rupees
9. Skudgear Ankle Support and Compression Brace
 
These ankle straps are suitable for ultra strong support. The Criss cross strap offers strong support and stabilization of the ankle tendons and joints. It is suitable for ankle health as it is designed to minimize the risk of injury especially during the strainers activities. As the material is Neoprene, it does not make you sweat over gives itching. It keeps the feet dry. These ankle braces are ideal for tendonitis, arthritis and sprains. These reduce the risk of sports related injuries.
Price: 599 rupees
These are the best ankle braces in different varieties and sizes available in India. Have you ever used an ankle brace? Is it the first time that you will be using them? You can choose any of the braces that suits your budget and the type of injury that you have.
Unforessen situations can come anytime. This is why I also highly recommend to get a good health insurance policy available in India for yourself. As recently, one of my family member met with an accident which caused a lot of emotional and financial loss. Therefore, while the emotional and physical pain is there, you can at least spare yourself from financial loss and be secured with a by a health insurance policy.