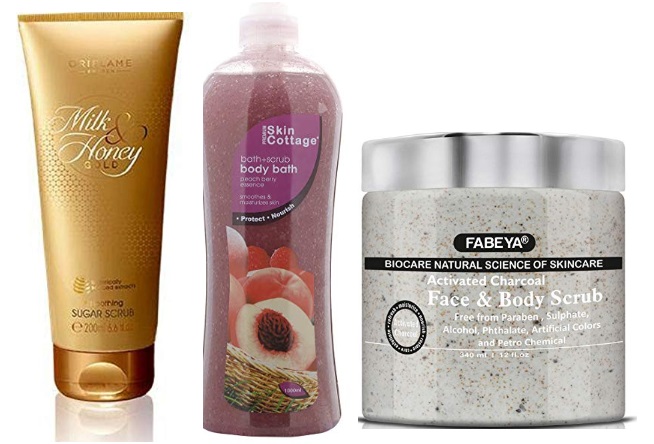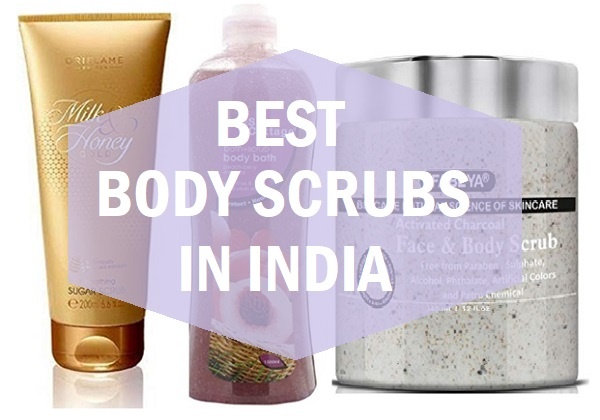 Who said body scrubbing is only for women? Scrubbing can help men's body skin to stay smooth and to get rid of the impurities deeply. Your regular soap and water does not exfoliate properly but only get rid of the dust, dirt etc. But use of a good body Scrub can help you get rid of the dead skin cells and impurities. Doing so helps to achieve a glowing skin. At Men's Beauty Health, today we have compiled this list of the best body scrubs for men in India
List of Best Body Scrubs for Indian Men
1. FABEYA Biocare Natural Activated Charcoal Face and Body Scrub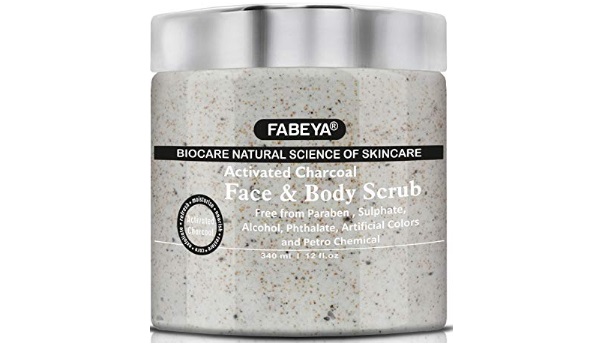 It is a wonderful body and face scrub that is rich in activated charcoal. This draw impurities, bacteria and pollutants to get squeaky clean skin. Just massage some of this onto your wet skin in circular motions. It can be applied on the cellulite, foot and rest of the body to get rid of the dead skin cells effectively. It can also be used for the face. It is a paraben and sulfate-free body scrub suitable for men skin. Also check out the best bathing soaps for Indian men
2. Biocare Shea Butter Body Scrub
The body Scrub is rich in shea butter that helps to soften your skin. It hydrates your skin for a visibly smooth and glowing tone. It also contains coconut and aloe vera extract that does not make your skin dry after the exfoliation. The exfoliating product can be used every other day to keep the body skin beautiful. Also see the best body soaps for body odor for Indian Men
3. FABEYA BioCare Natural Arabica Coffee Body Scrub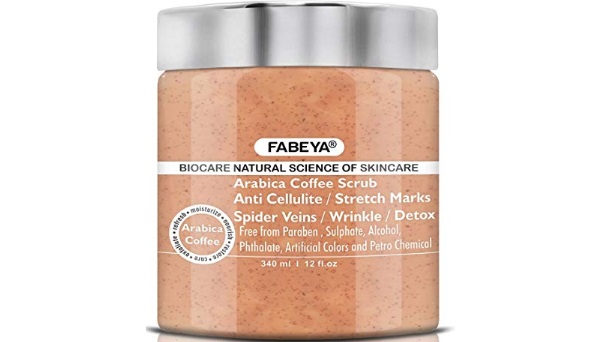 The arabica coffee scrub is suitable for cellulite and to reduce stretch marks. Even men can experience stretch marks on their body due to excessive weight gain or weight loss. It also removes the wrinkles and detoxifies your skin. It is free from paraben and sulphate and artificial colours. It is very affordable product that is everyday use.
4. Biotique Bio Papaya Revitalizing Tan Removal Scrub

The papaya tan removal scrub works to lighten the skin. It exfoliates your skin without being on the sensitive skin. It can be used on the body as well to remove the effects of sun and darkness. Close the pores and make skin smooth.
5. Oriflame Milk and Honey Gold Smoothing Sugar Scrub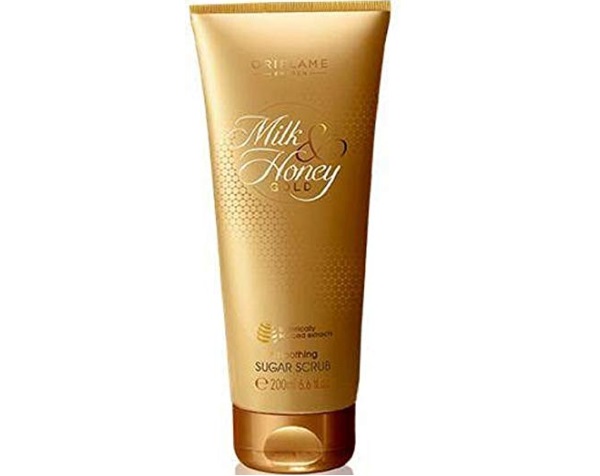 The luxurious sugar Scrub is rich in milk and honey. It is one of the best luxury products for your body. It is organic and best smelling body scrubs. The price might be expensive for the quantity that is suitable for all skin.
6. Forest Essentials Sandalwood and Turmeric Body Polisher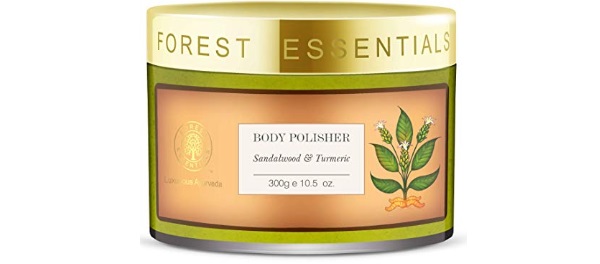 This turmeric and Sandalwood body polisher is also a luxury product comes with the goodness of turmeric. It lightens your skin tone and protects it from the everyday damage due to pollutants. The product can be used every 2 to 3 days. It has a pure Sandalwood extract which gives a beautiful and heavenly fragrance after you have used it. It keeps your skin detoxified.
7. Organix Mantra Epsom Bath Salt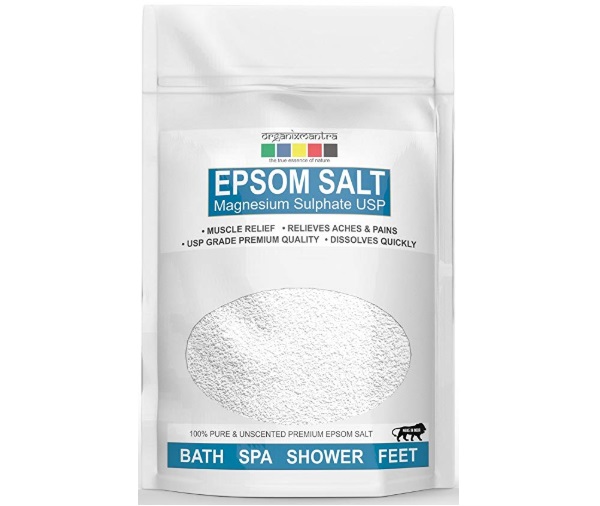 The epsom bath salt is one of the best body scrubs. Not just get rid of the dead skin cells but it also relieves that pain and muscle stress. It dissolves quickly in the water and gives you a relaxing bathing experience.  Is also used as a foot soak.
8. Skin Cottage – Body Bath Scrub – Peach Berry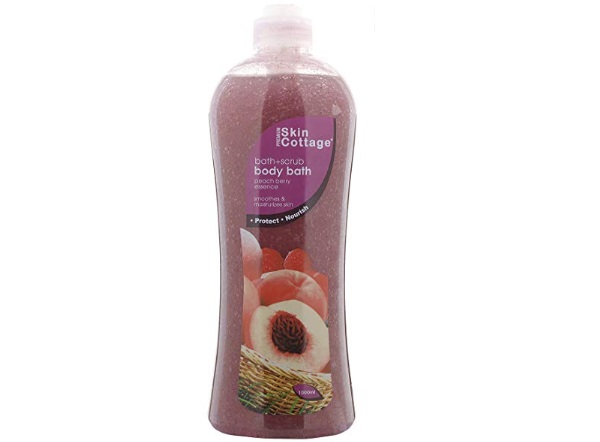 The body Scrub is rich in peaches and berries. It has a very mild formula that is pH balanced and has delicate scent of beach.
9. Gangs of Beard Dirt Buster Mud Scrub Soap

The mud scrub soap is specially for men. The deeply cleanses your skin and purified it. It removes the dead skin cells and moisturizes. It also relieves dry skin, irritation and redness. Even the effects of pollutants on your skin like the rashes.
10. The Body Shop Sugar Body Scrub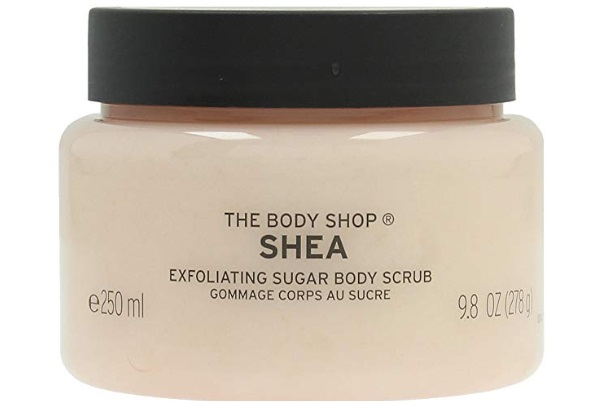 It is one of the most effective body scrubs that contain sugar. It exfoliates your skin with its rich sugar formula. It is an oil based Scrub that is suitable for men with dry skin during winter season. Additionally, it gives you glow and radians to keep away the dryness.
This is the list of the top best body Scrub for men in India. Hopefully the list helped you in deciding the best product for you. Exfoliating products should be chosen as per the skin type. In case you have dry skin then choose the ones that contains hydrating ingredients. Using body scrubs once or twice in a week is sufficient but if the scrub is gentle then it can be used every day.