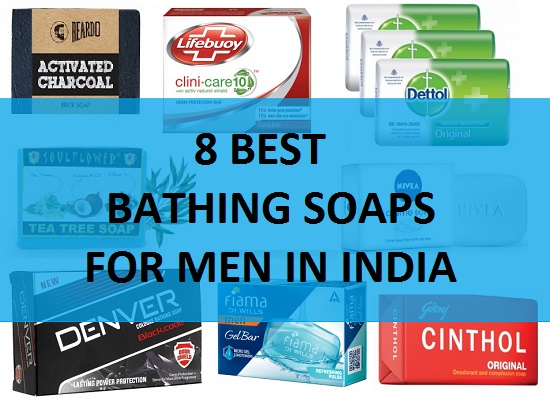 Best Men's Bathing Soap Bars in India
Bathing is the first thing that we do in the morning. Bathing makes us feel energetic and fresh so using a good soap is essential guys. Do you like shower gels or bathing soaps. I like shower gels for men in winters and bathing soaps for the summer time. Here in this post, I have compiled a list of the best bath soaps for men. They will keep you fresh and revive post the wash and also gets rid of the impurities.
List of Top 10 Best Bathing Soaps/ Bar for Men in India (2022)
1. Beardo Activated Charcoal Brick Soap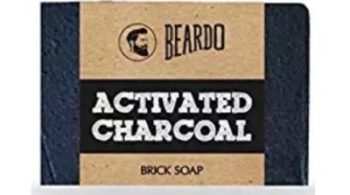 This is an activated charcoal soap which is good for the men's skin. The charcoal will help to get rid of the impurities and skin problems. Do you know that the Activated Charcoal is an excellent antioxidant that will clarify the skin from the impurities from pollution, toxins and also unclogs the pores and scraps the dead skin cells. This will leave the skin supple and smooth since this is rich in the Pure Essential Oils and is made with 100% Pure Vegetable Oils. t's the best bath soap for men.
You should also check our list posts on Best Skin whitening soap for men in India. It will help you get back your natural fair complexion soon.

2. The Man Company Cleansing and Brightening Charcoal Soap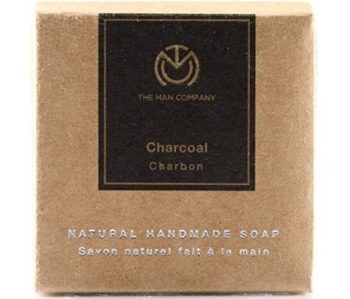 This is rich in the charcoal which is regarded as one of the best product to kills bacteria, draw impurities and get rid of the pollutants. It will prevent the bacterial growth, hence keeps the skin clean. This will be a good bathing soap for the men and women. This reduces swelling, redness & scarring that commonly occur with acne or pimples. It is the best bathing soap for men who like to stop the growth of body odor causing bacteria.
If you've got extremely dry skin, then knowing about these Best soaps for dry skin for men is certainly going to get you smooth and soft skin. No one of us likes dry and parched skin.
3. Cinthol Confidence Plus Soap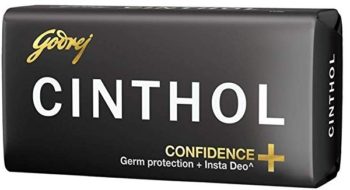 It is a deodorizing soap that makes and keep you fresh all day long. With this you get clean skin and no dryness post bath. It gives insta-deodorizing benefits and its fragrance stays a lot longer. It gives good lathers in hard water and removes impurities thoroughly. It does not melt as quickly even. During summers, a lot of men face body odor problem. Never let the body odor and bad smell from making you embarrassed, do read about these best body odor control soaps for men in India.
4. Park Avenue Good Morning Freshness Deo Soap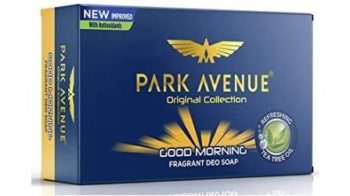 Park Avenue is the best scented and deodorizing bath soap for Indian men. It is enriched with shea butter that moisturizes the dull and dry skin. It also has tea tree oil which helps fight bacteria and body odor. The soap comes in a bright beautiful blue colored pack. It can be bought online and from your local shops.
5. Nivea Cream Soft Bathing Soap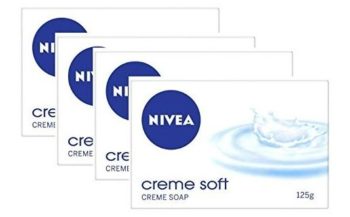 This Nivea Creme Soft soap is rich in the almond oil and has a mild gentle formula that cleanses and nourishes the skin. It will prevent the dryness and skin problems. It is skin-balanced and is also dermatologically approved. One of the best bath soap for men with dry skin.
6. Cinthol Original Deodorant Soap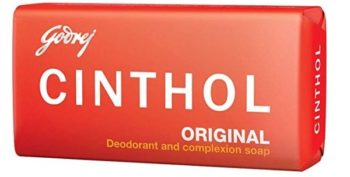 This Cinthol soap is good for men and this cleanses the skin and gets rid of the dirt, dust etc. Moreover, reduces risk of skin problem by 95% and is also recommended by doctors. It's a good bathing soap for men for winters due to the moisturizing cream formula. It's best deodorizing soap bar for men.
How men can do face clean up at home
7. Dettol Original Bathing Soap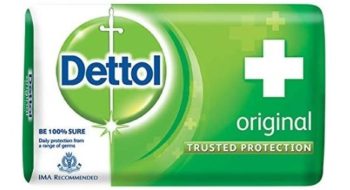 Dettol Skin care is specially formulated for everyday use. Moreover, Dettol Original Hand Soap is also 10 times better at fighting germs compared to ordinary hand soaps. It fights germs and also controls the body odor during summers. This gives germ protection for full body protection. This is the best soap for men who are into sports. For sports people, the Dettol soap is one of the best soaps.
8. Fiama Di Wills Men Refreshing Pulse Gel Bar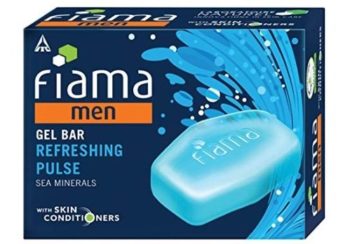 It is specially designed for the men in the gel bar form. It has the micro gel conditioners formula deep penetrates men's tough skin to condition it. This is also enriched with Sea Minerals, Blue Lotus extracts and refreshing fragrance, it keeps you fresh all day long. The soap can be used for all seasons though with its enriching formula, it is suitable for winter and cold season.
9. Ustraa Ammunition Cologne Soap with Charcoal & Bay Leaf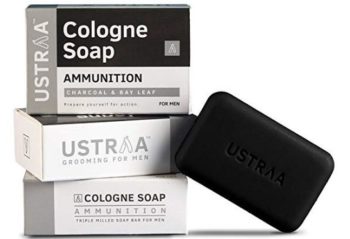 Ustraa charcoal Soap revitalizes the skin and make it look smoother and softer. This bathing skin soap cleanses the skin making it look beautifully soft and radiant. It will also reinvigorates the senses with its subtle cologne fragrance, which replenishes the skin too. It suits all skin types.
10. Bombay Shaving Company Refreshing Bath Soap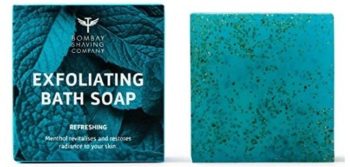 This Men's Menthol Refreshing Bath Soap is 100% natural handmade soap with refreshing cooling sensation. Menthol gives a cooling effect resulting into a very fresh bath experience. The poppy seeds provide gentle exfoliation to get rid of the dead skin. It's also a good soap for men with sensitive skin.
These are the best men's bathing soaps that can be used during winters and summer season. During summers, use deodorizing soaps while for winters, moisturizing soaps are good. Now that you know about these, you can also read about the best charcoal soaps in India, such soaps helps you eliminate body odor, reduce darkening, suntan and even those itchy rashes. For sports people charcoal products are really effective.