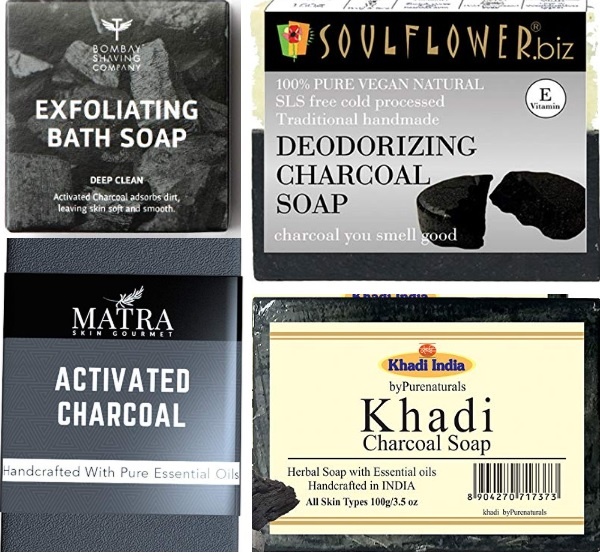 Activated charcoal is the new thing that has taken the beauty industry by storm. The product not just leaves your skin bright and glowing, but has this amazing detoxifying property that pulls the impurities, sebum and toxins from your pores in skin. We are going to share this list of the best charcoal soaps available in the market. Hopefully, it'll help you in finding out the best activated charcoal face and body soap for you.
Activated charcoal is considered one of the best things that you can do for your oily acne prone skin and skin that has blackheads. It uproots the blackheads and gets rid of the excessive falls on your skin. But you should also remember that overuse of this product can leave your skin dry. Therefore, apply the charcoal products as suggested or recommended.
List of the Best Activated Charcoal Soaps in India
1. Greenberry Organics Detox Charcoal and Tea Tree Oil Soap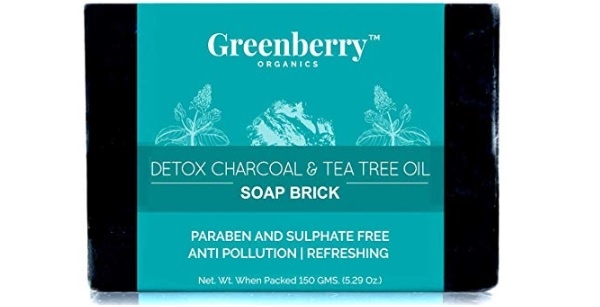 The charcoal soap also contains tea tree oil. It is paraben and sulphate free soap that removes the effects of pollution from your skin. It can be used on facial skin and body skin both. This charcoal facial soap is excellent for the summer season where your body is exposed to the everyday stress and pollution that can make your skin appear dull. It works effectively for oily and acne prone skin to get rid of the sebum and bacteria.
2. Ustraa Ammunition Cologne Soap with Charcoal and Bay Leaf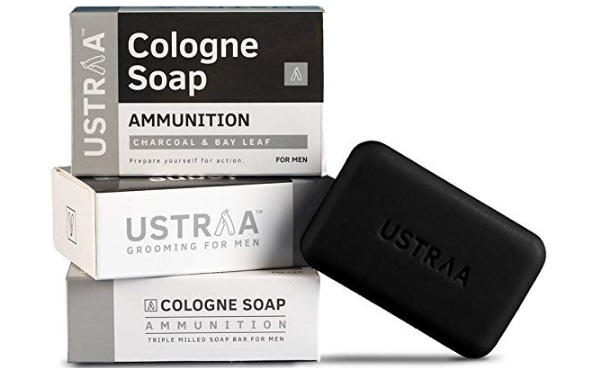 The colognes soap comes with charcoal and bay leaf extract. The dark black grey coloured soap looks really enticing. It has a long lasting fragrance and can be used on your face and body. It has witch Hazel extract that reduces the oiliness and shrinks the open pores. The product is one of the best charcoal loaded soaps to get rid of the body odor for men.
3. BEARDO Activated Charcoal Brick Soap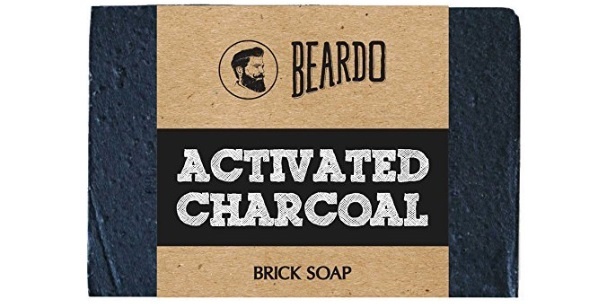 Made with the ingredients like coconut oil, castor oil, sugar, activated charcoal, aloe vera, olive oil and cederwood oil, this is a premium handmade bathing bar. It has the essential oils that keep your skin moisturized even during the winter season. It is a perfect everyday use bathing bar for men with all skin types. During summers, activated charcoal rich soap would certainly give you relief in the body odor by killing the bacteria producing unpleasant smell.
4. Bombay Shaving Company Charcoal Deep Cleansing Bath Soap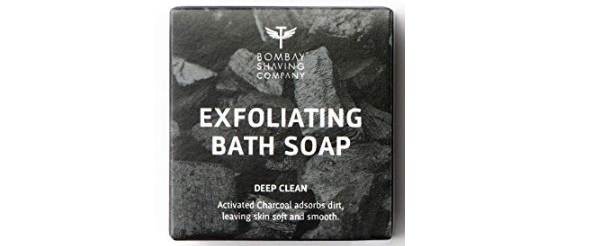 The exfoliating bathing soap for men is rich in activated charcoal that absorbs dust and pollutants that can affect your skin negatively. It is a soap for all skin types. The handmade deep cleansing bathing bar is appropriate to give you cleansed skin without the dryness. It has coffee granules that mildly exfoliate your skin and stimulates the blood circulation to make skin glow.
5. Nutriherbs Activated Charcoal Soap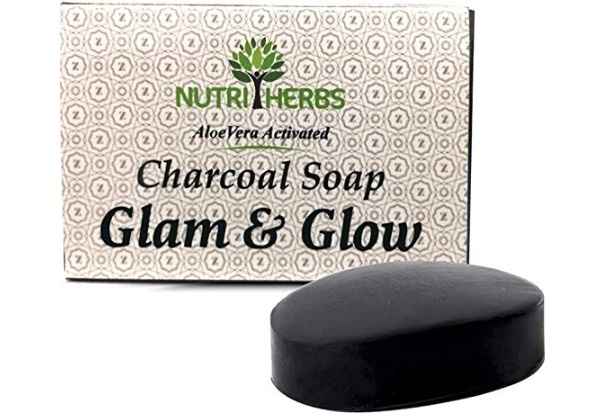 The soap comes with activated charcoal along with aloe vera. This is one of the best rated and affordable charcoal rich soaps to keep your facial skin pores clear and clean. It reduces the appearance of blackheads and also gets rid of the dead skin cells. The product thereby helps to keep your skin free of acne and pimple. It is a perfect everyday soap for men and women.
6. Soulflower Handmade Charcoal Soap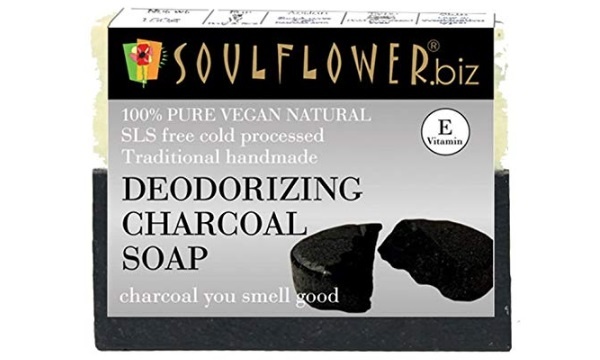 The handmade charcoal soap is from the very popular brand Soulflower. It is 100% pure vegan natural product that has SLS free cold pressed ingredients. Rich in vitamins, this soap gives you smooth skin. It is a perfect therapy for men with oily and combination skin type. It draws out body odour causing bacteria and also germs that can cause pimples.
7. Trycone Handmade Activated Charcoal Soap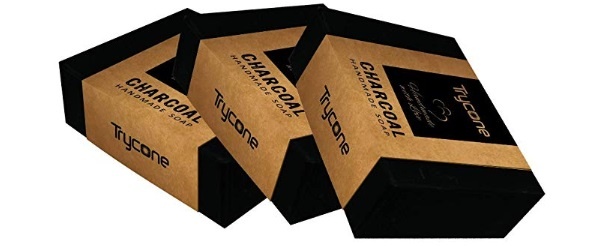 This is a very budget friendly option where you can get a set of 3 soaps at affordable price. The premium quality ingredients in this soap along with charcoal help to draw out impurities and toxins with the powerful adsorption. It gives you instant glow and amazingly deep cleanse body. It's suitable for men and women.
8. Bliss Botanicals Activated Handmade Bathing Soap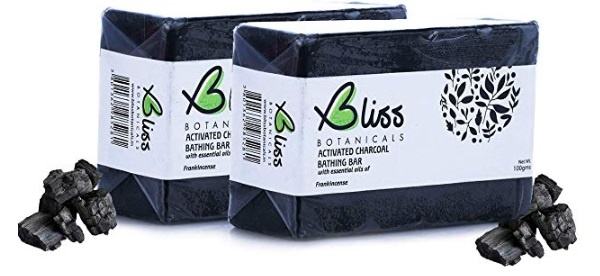 The soap is able to detoxify your skin and can be used on face by men with acne prone skin and oily skin type. The product has the goodness of natural oils like coconut, castor oil and frankincense oil. You can apply it on the face. Massage for few seconds and wash off.
9. Khadi Charcoal Soap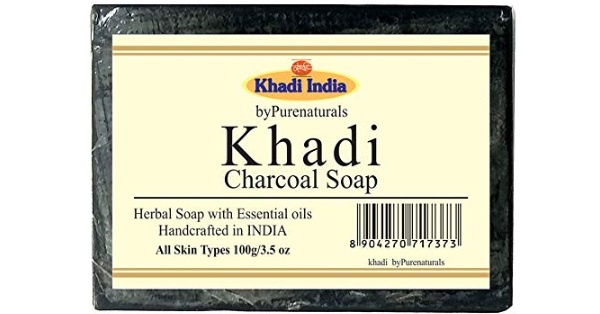 Khadi charcoal soap gives you refreshing and rejuvenated skin. It is suitable for all skin types and has an Ayurvedic formula. It is also rich in essential oils that can make your skin dryness free and supple.
10. The Man Company Charcoal Soap

The activated charcoal face soap is especially designed for men. It is 100% natural and contains no chemicals, artificial fragrances or parabens. It removes the dead skin cells to leave your skin absolutely clean. The product also gently exfoliates to give you smooth skin. Its antibacterial properties not only kill bacteria but also minimize body odor and problems like a blackhead, acne etc.
11. Mirah Belle Miracle Charcoal Cleansing Soap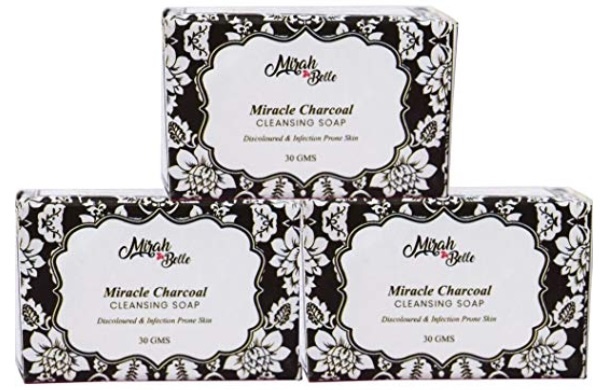 The powerful cleansing soap contains activated charcoal that treats the minor infections on your skin surface. It can be used on face and body. Apply it on the face and rub generously on your wet skin. Wash off after some time. It also contains Apricot kernel oil, shea butter, virgin olive oil, castor oil, coconut oil along with other essential oils.
12. Barber's Club Hand Made Organic Charcoal Soap
This is one of the best soaps to remove toxins and dead skin cells. It has anti ageing and anti pollution benefits for your skin. It gently hydrates while killing the bacteria that can cause skin issues. The soap is also beneficial in skin conditions like Eczema and psoriasis. It is made from 100% natural organic ingredients and is suitable for people who are into sports activities.
13. Just A Soap, Handmade Charcoal and Lime Soap with Goat Milk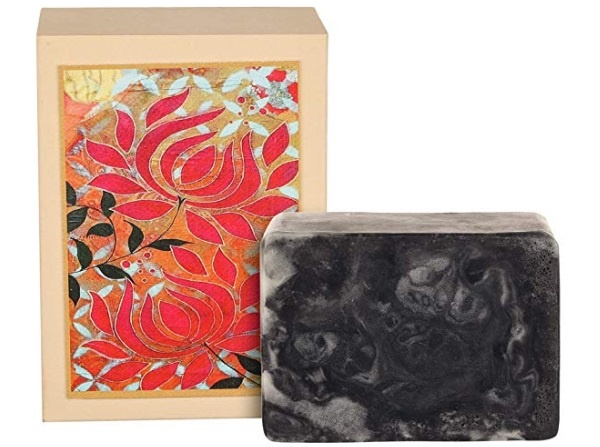 It's not just a soap with activated charcoal but has lemon and goat milk extract as well. It improves your skin tone and makes it fair. The elements of this product neutralize the pollution effects and get rid of the toxins to cleanser skin. It unblocks pores so that the skin can breathe properly. It has detoxifying, exfoliating and deep cleansing effects on the skin.
14. Gangs of Beard Raw Char Charcoal Soap

The charcoal soap for men removes dirt from your skin so that it appears clean and clear. It also relieves dry skin and suits the itching and redness.
15. Matra Naturals Activated Charcoal Bathing Soap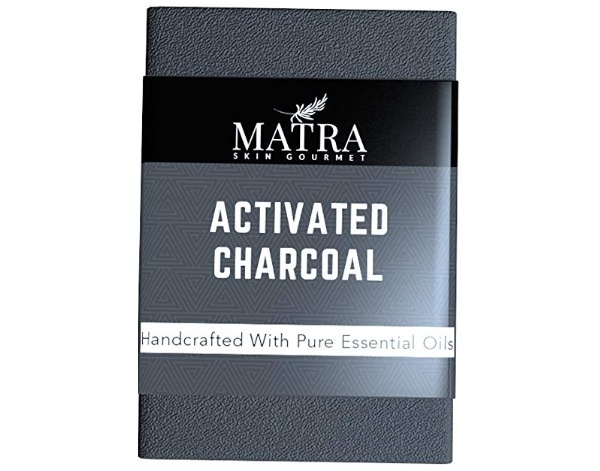 The soap is made for all skin types and is rich in charcoal extracts. The deep cleansing product gives rich foams and is designed to make you feel fresh and clean. It reduces the acne, breakouts and redness and itching of Eczema. The soap also contains essential oils that do not leave your skin dry as charcoal can have drying effects on your skin.
Also take a look at these posts: