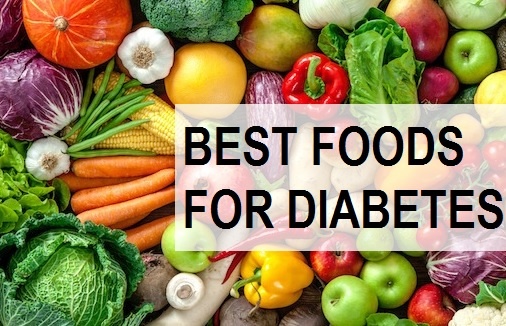 Diabetic diet must consist of whole nutrition and it should contain foods which are high in fibres and rich in antioxidant, vitamin and minerals. Earlier, we have shared an article regarding those food items that you should prevent or avoid when you have diabetes. And in this article we are going to share the list of foods which are suitable and are healthy for diabetic patients.
There are certain minerals like sodium that should be avoided or should be taken in low amount. As high sodium diet tends to increase the blood pressure. Other than that foods which are high in carbohydrates should also be minimized as they instantly increase the blood sugar levels.
Let's check which are those healthy foods for diabetes.
Best Indian Food Items For Diabetes To Decrease The Blood Sugar Levels
1. Bitter Gourd or Karela
Karela is a commonly found vegetable across India. This vegetable is cooked in multiple recipes. A lot of people may not be fan of this vegetable, but undoubtedly, it is one of the best foods to have when you have diabetes. It has been linked to improve the glycemic control and lower the blood sugar levels. The food item helps to maintain sugar levels and keep them under control. This food item tops the list of foods for diabetic patients.
2. Fenugreek Seeds
Fenugreek seeds are known as methi dana in India. When they are consumed regularly, they are able to control the high blood sugar levels. You can either consume 1-2 spoonfuls of fenugreek seeds every morning, which should be soaked in water the previous night. Or you can drink fenugreek soaked water along with some Amla powder. The seeds are miraculously beneficial for diabetic patients.
3. Indian Gooseberry or Amla
Amla or Indian gooseberry, is a green coloured Vitamin C rich fruit. It is a very beneficial and traditional remedy to control the high blood sugar levels. It helps in regulating the carbohydrate metabolism in your body and lowers the blood sugar levels to bring them to normal level. Other than that, you can also drink Amla juice daily to keep the diabetes under check. The Indian food is definitely beneficial in controlling diabetes.
4. Beans
Beans comprises of different types of beans like kidney beans, lima beans and many other. They are high in fibres and improve your digestive system. Beans have substances, that are also able to lower the sugar levels in your blood. And is a very good food to have when you have diabetes.
5. Barley
Barley is a healthy food which is rich in fibres. These fibres are able to keep your digestive system work optimally. Other than that the diabetic friendly food helps to reduce the spikes in your blood sugar levels after the meals by almost 70% which is an effective amount to keep your sugar levels  under control for hours during the day .
6. Spinach
Spinach is a leafy green vegetable which is rich in vitamin A, iron along with other important minerals and vitamins. The rich source of fiber helps to keep your gut healthy and improve the digestive system. It is also known to keep the blood sugar levels steady.
7. Berries
That is rich in antioxidants and fibres. High fibre content in berries makes them good for your intestine and food absorption. They also contain compounds like anthocyannins that helps to lower blood sugar levels by boosting the production of insulin. You can have these with your fruit salads or just eat them in their raw state.
8. Flaxseeds
Flaxseeds are among the most healthiest foods in the world. They are rich in fibres, proteins and good fats like Omega 3 and Omega 6 fatty acids. They are a good source of magnesium, potassium along with other minerals. The food item helps to keep the blood sugar levels under control. And they are one of the best foods to have every morning to keep the diabetes under control. You can have one teaspoonful of flaxseed every morning and it works like a charm. But never take them raw. Roasted flax seeds would be better.
9. Oatmeal
Oatmeal is a whole grain which is rich in fibres. It also increases the immunity by strengthening your digestive system. This diabetic friendly food item can be used in your breakfast to prepare various soups and porridges. It is able to control the high levels of blood sugar after the meals effectively.
10. Yogurt
Yogurt or Curd as we commonly know in India is a powerhouse of proteins, calcium and fats. The calcium rich food item is easy to digest and also supports healthy intestine. Yogurt is one of the best foods for diabetic patients. You can add some to your breakfast or during dinner to keep your gut and blood sugar levels within control.
11. Pulses
Pulses like masoor, and other lentils are able to control blood sugar level drastically. Having Dal everyday also fulfils the recommended protein intake daily. Studies have proven that intake of high proteins in your diet has a neutral effect on the glucose levels in your blood.
These are the best food items which are good for diabetic patients. But diabetic patients should also exercise regularly to use of the available sugar in your bloodstream. Exercising everyday helps in maintaining healthy blood sugar levels.